WORDS: ELLIOTT HUGHES | PHOTOS: BUGATTI
Back in 1952, a 20-year-old Romano Artioli watched in dismay as the once-great Bugatti marque ceased production in Molsheim, France. Now celebrating his 90th birthday, a then-youthful Romano was destined to bring the beleaguered Bugatti marque back to life. 
Even as a child, Artioli appeared pre-ordained to leave his mark on the automotive industry. While growing up in Moglia, northern Italy, he was fascinated by the world of cars and would repeatedly read cover-to-cover a book about obtaining a driving licence.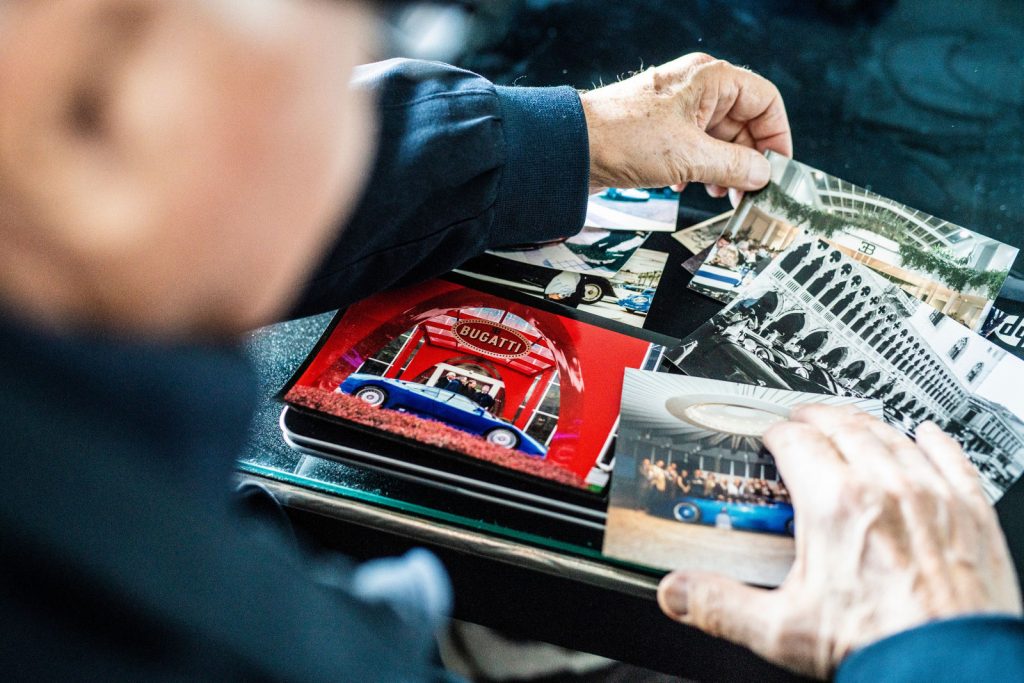 Romano's passion would lead him to study mechanical engineering in his adolescence, and his early career was spent repairing cars. He then transitioned into the automotive retail and import business in his native Italy. Artioli's business flourished, and by the mid-1980s he had the means to negotiate with the French government about acquiring his beloved Bugatti marque. In 1987 his dream came to fruition, and Bugatti's modern revival finally began. 
Despite his reverence for Bugatti's home of Molsheim, France, Romano realised that the talent he required to successfully resuscitate the brand had long since departed. Bearing this in mind, he took founder Ettore's mantra of "If comparable, it is no longer Bugatti", to heart, and thus set up shop in the heart of Supercar Alley in Modena, Italy.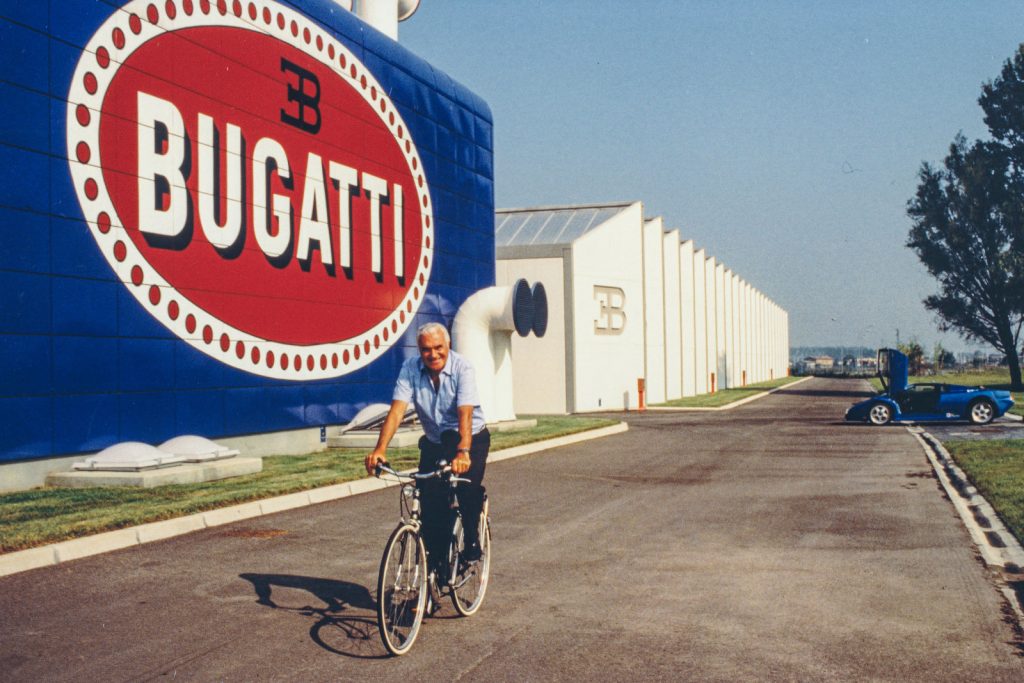 From the late 1980s, Romano built an advanced 240,000 square meter production plant just a stone's throw away from storied marques such as Ferrari, Maserati, De Tomaso and Lamborghini. Bugatti's new home rivalled the facilities of such brands, and included an administrative building, design studio, engine and test-development area, production halls, test track, canteen and exhibition space. 
Artioli would populate his production facility with a close-knit team of some of the industry's brightest minds – something that wouldn't have been possible had he decided to keep the marque in its spiritual home of Molsheim.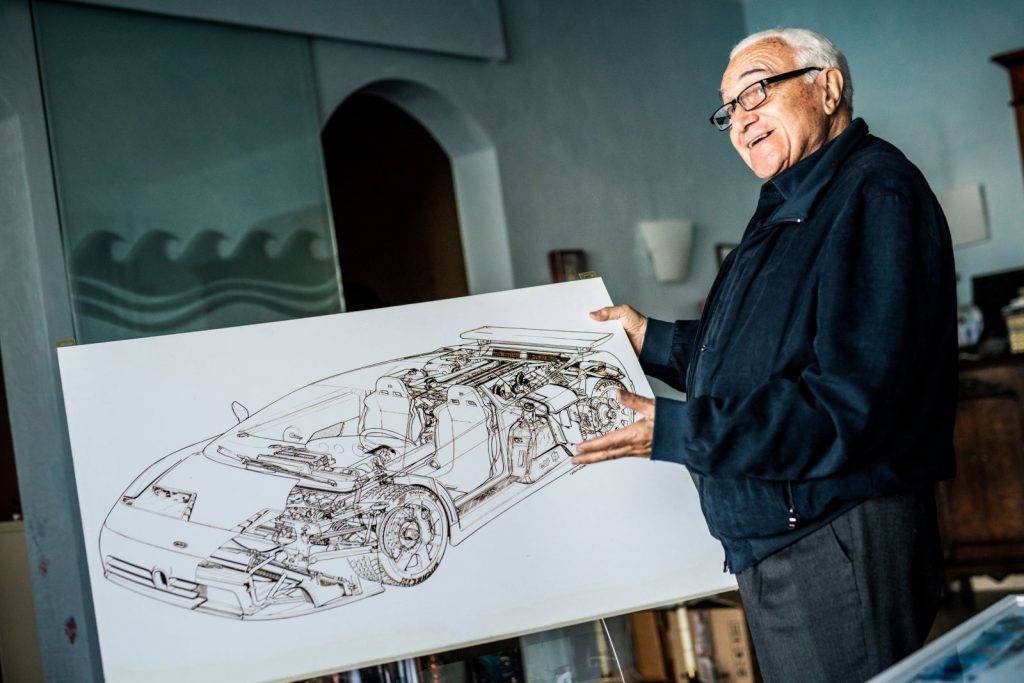 The resulting Bugatti team included the likes of Nicola Materazzi, Marcello Gandini and Giampaolo Benedini, whose collective brilliance is evident in the model that they created: the EB110. Equipped with four-wheel drive, a quad-turbo 3.5-litre V12 and the world's first carbonfibre series-production chassis, the EB110 emerged as the fastest road car in the world when it was launched in 1991 – a fitting tribute on the year of Ettore Bugatti's 110th birthday.
Despite some early reservations surrounding the machine's precocious styling, the futuristic EB110 would go on to become an icon – and a yellow example was famously purchased by Formula 1 legend Michael Schumacher.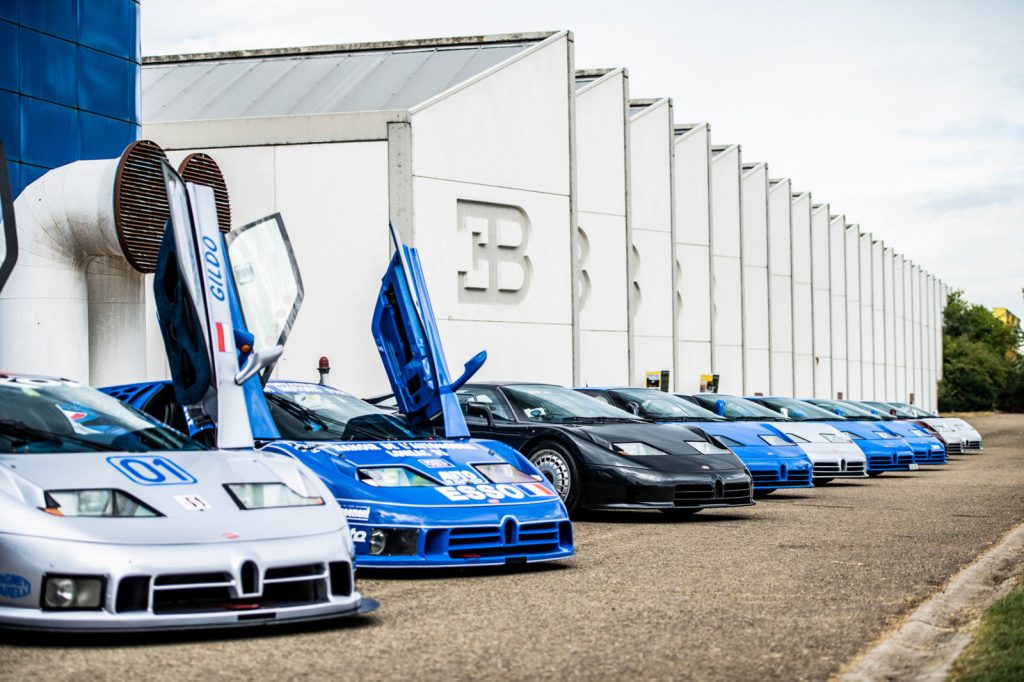 Sadly, even the EB110 couldn't save Bugatti from a deep global recession and, on September 23, 1995, Romano was forced to file for bankruptcy. Even though the brand's Artioli era didn't yield long-term financial success, it certainly reignited public passion for the brand, and it was subsequently purchased by Volkswagen in 1998.
Bugatti has gone from strength to strength with the might of VW behind it, redefining the hypercar market with the Veyron in 2005, which was succeeded by the Chiron in 2016. Romano's influence on the company is still evident with the release of the limited-production Bugatti Centodieci – a visual homage to the EB110.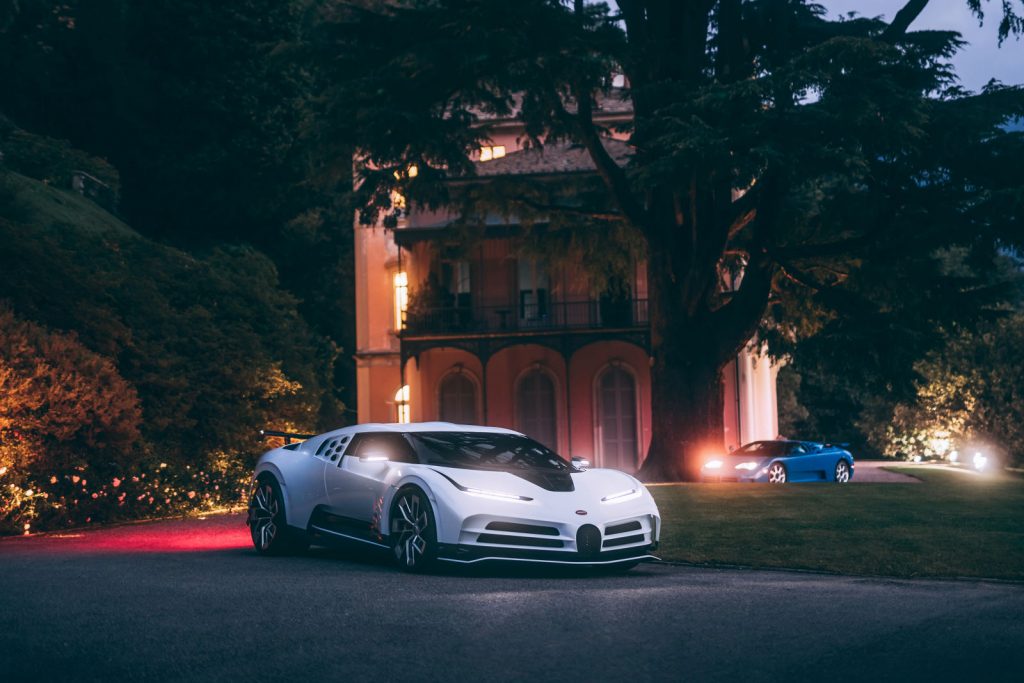 Bugatti design director Achim Anscheidt paid tribute to Romano on the year of the latter's 90th birthday by saying: "We at Bugatti have much to thank Romano for. He is such a warm-hearted man, with a great passion for our brand. Out of his generosity in reviving Bugatti in the '80s and defining a vision for it in the modern day, he laid the foundations for the creation of Veyron and the character of Bugatti today."