WORDS: NATHAN CHADWICK | PHOTOGRAPHY: WORLDWIDE AUCTIONEERS
A Bugatti Type 35A Grand Prix owned by Louis Chiron's patron, Fred Hoffman, and raced in period by Bugatti concessionaire Jean Ollivier, is to be put up for sale by Worldwide Auctioneers this September.
Chassis 4631 was originally bought by a Dr R Zublin of Strasbourg, but he soon returned to the factory for a Type 30 instead. This car was then sent to Marseille Bugatti agent Jean Ollivier, who'd ordered a Type 35A the day before Dr Zublin. It was delivered to Ollivier in December 1925, wearing the registration plate 8831 M7. The American Bugatti Club Register has a picture of Jean Ollivier and his mechanic, Francois Antiochia, at the Miramas (Provence) circuit with 4631 in January 1926. Ollivier sold the car to Pierre Granier later that month, who returned the car to the factory.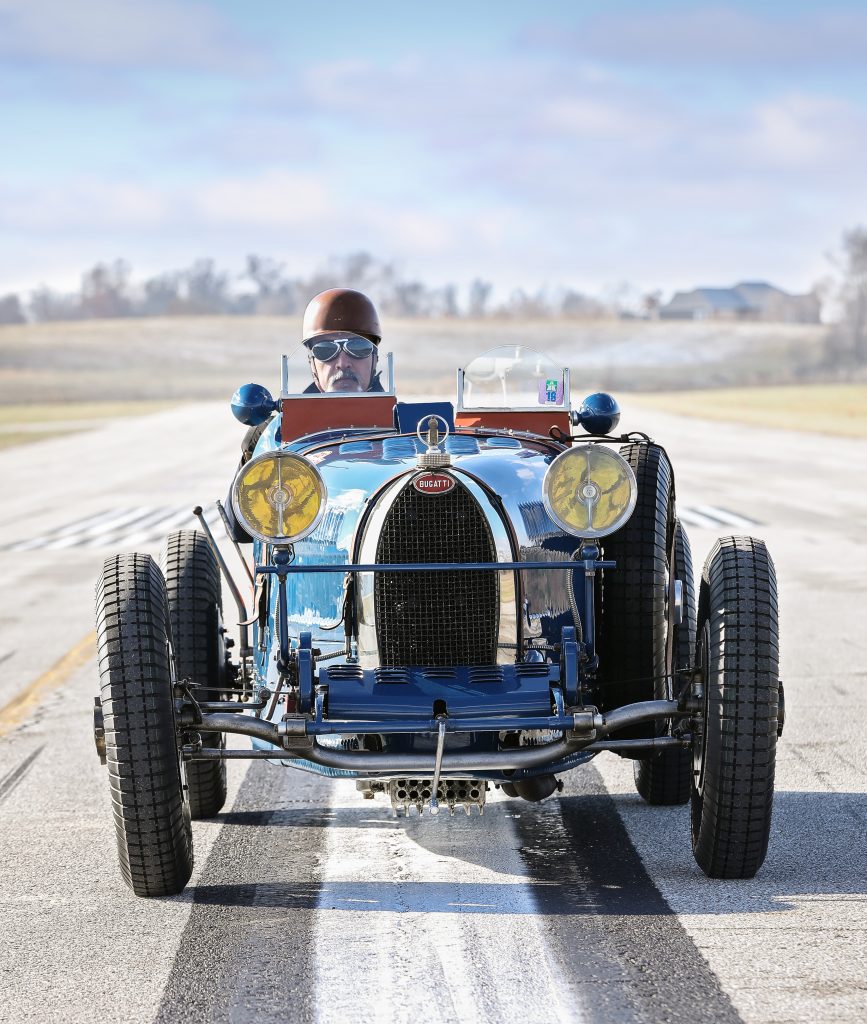 Its next owner was Alfred (Freddie) Hoffmann, heir to the Hoffmann-Laroche pharmaceutical company and owner of the Nerka racing spark-plug company of Marseille, with offices in Paris. A massive racing enthusiast, he teamed up with Henri Giraud to take over Ollivier's Bugatti franchise by mid-1926 and became the patron for racing driver Louis Chiron.
Pierre Granier sold 4631 to Hoffman's company, Société Nerka of Marseille, on March 20, 1926 and eight days days later Louis Chiron made his circuit-racing debut at the Provence Grand Prix at Miramas in Bugatti GP. Marque expert David Sewell strongly believes Chiron used 4631 in this event, finishing second in the third heat for 2.0-litre cars and fourth in the final 250km event. Sewell believes that although Chiron may have driven the car in local hillclimbs, there's no evidence to suggest he used it for any further circuit racing.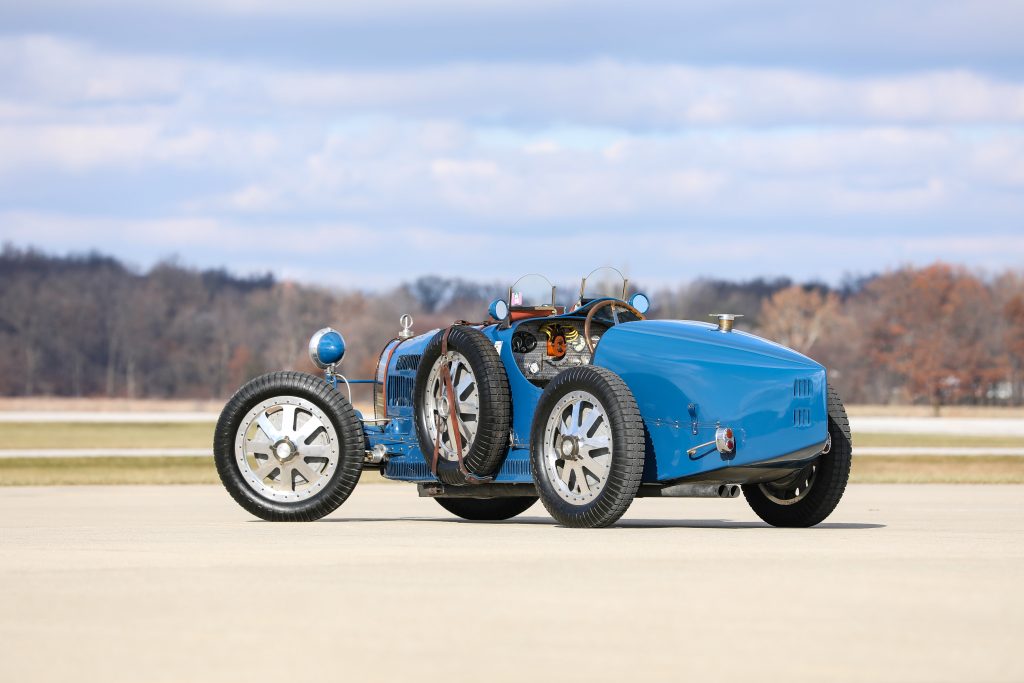 The car was sold to Jean Arnaud of Nice in 1927, and would have ten more owners before World War Two. 4631 was registered to Jean Le Her of Bourges, who is believed to have stored it during the war. The next owner was a mechanic from Trouville, Javier Guillemelle. In 1958, the Bugatti was purchased by John Youman, reportedly from a squabbling couple in front of a French wine shop, and then exported to the US and sold to Peter Seferian of Massachusetts, who restored the car between 1958 and 1962.
Following Seferian's passing, the Bugatti was stored between 1963 and 1997, when David Carroll of Massachusetts took ownership. Competition Motors of New Hampshire was commissioned to undertake a thorough restoration of the car, including an engine rebuild with a five-main-bearing 2.3 litre crankshaft.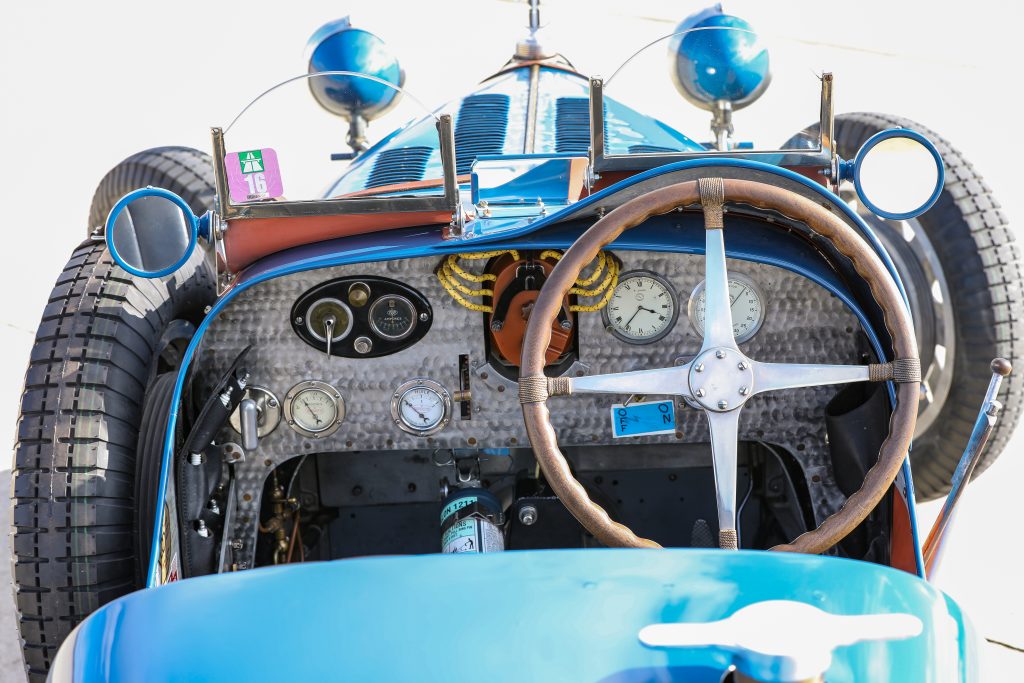 The vendor has owned the car since 2005, and with it won the Monterey Cup at the 2009 Monterey Historic Races at Laguna Seca and took part in three Colorado Grand and Copperstate 1000 long-distance rallies. During 2016 and 2017, 4631 toured Europe, covering 4200 miles over 16 months through the Netherlands, Luxembourg, Germany, Switzerland, Monaco, Italy, Sardinia, and France, taking part in the 50th anniversary of the French Bugatti Club.
The car itself is one of ten Type 35As built in September 1925, but differs from other T35As. It's been fitted with Bosch magneto ignition and an under-seat oil tank and transfer pump, as per the Type 35, but the front axle is of a larger diameter than a standard Type 35A beam and is not numbered; Sewell believes it is probably a Type 35 hollow axle. The front springs have an extra sixth top leaf, which is a feature of Type 35B and 35C models that have larger 330mm-diameter brakes.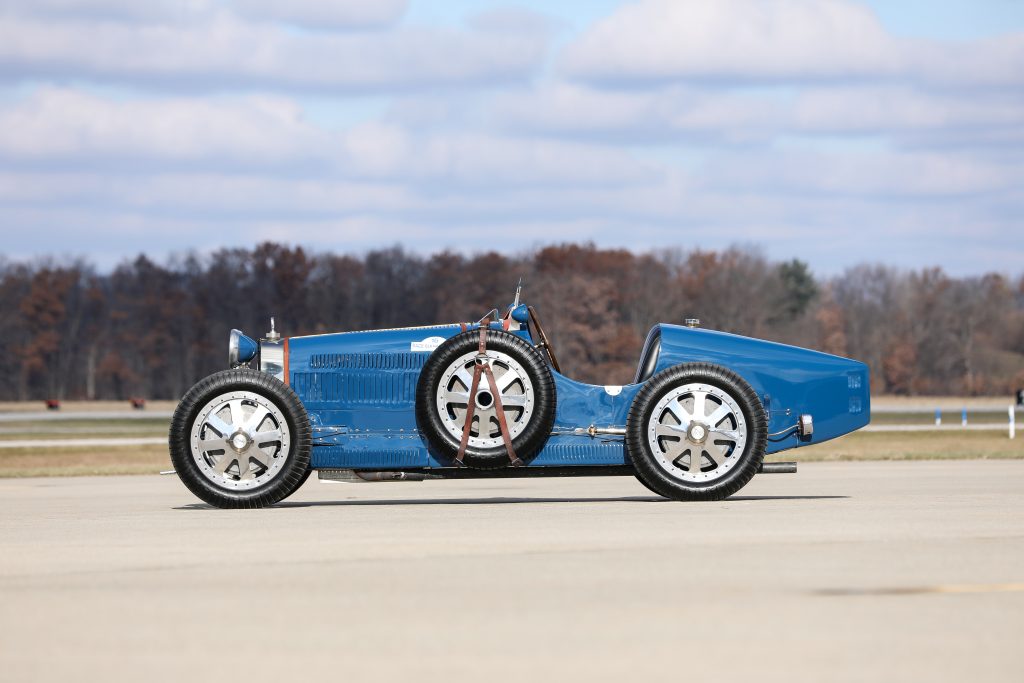 No estimate has been given for the car, but it is due to be go under the hammer at Worldwide Auctioneers in Auburn Indiana between September 1 and 3. More details here.