WORDS: ELLIOTT HUGHES | PHOTOGRAPHY: BRISTOL CARS
Bristol Cars' Vision 8.0 strategy outlines how the British marque's revival may be realised following Essex-based investor Jason Wharton's acquisition of the Bristol Cars name in 2021.
Vision 8.0's triptych of goals begins with an ambitious plan to double Bristol Cars' annual sales volume from £10m ($13m) in 2023 to £80m ($104m) in 2026, in time for the marque's 80th anniversary.
Bristol Cars' second goal of revitalising its product range is essential if it wishes to accomplish its financial objectives. This begins with the release of the Bristol 411 EV in January 2023, followed by the 2025 release of the Bristol Buccaneer.
The former is a remastered, EV-powered 411, while the Buccaneer represents the company's first new model since the V10-powered Fighter was released in 2004, if we ignore the stillborn Morgan-based Bullet of 2016.
Bristol's two planned new cars are a part of its broader philosophy to tap into its revered back catalogue with remastered classics while also developing all-new models. All will be fitted with EV powertrains, which dovetails into the third and final element of Vision 8.0: sustainability.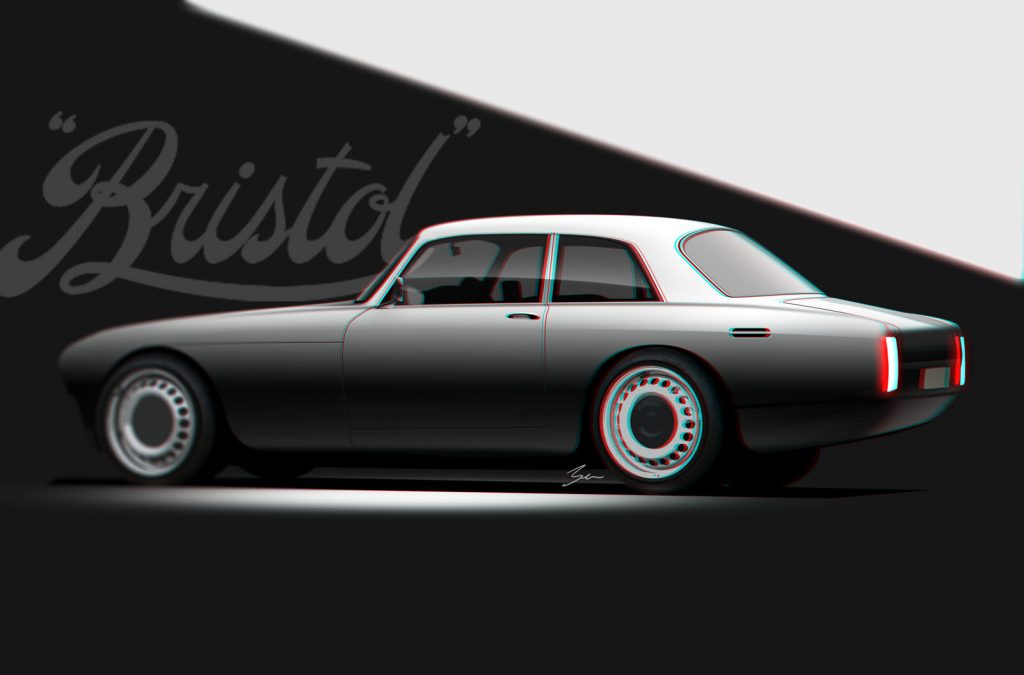 In addition to EV powertrains, environmental sustainability will be achieved with the construction of new operational facilities from the end of 2024. These are composed of a showroom in Olympia, London, and an Atelier and factory in the Filton and Avonmouth areas of Bristol.
Amid all this, there are still difficulties with the intellectual property related to Bristol Cars. CEO Wharton says that he attempted to buy the historic Bristol Cars IP from previous owner Kamkorp Limited, before it went into liquidation, but was unsuccessful. Instead, he has registered new IP that has enabled him to launch the Bristol Cars™ Vision 8.0 and continues to try for the historic IP.
"The name of our vision reflects the goals we wish to achieve by the 80th anniversary of the founding of Bristol Cars in 2026," says Wharton. "The vision looks beyond daily operations to outline where we want our business to be commercially positioned by 2026."