Words: Nathan Chadwick | Photos: Mecum Auctions
Eleven cars from the late Don Williams' personal collection are to be put up for sale by Mecum Auctions during its Monterey 2023 sale. The Blackhawk Museum founder, serial Pebble Beach entrant and dealership owner passed away earlier this year, after a life lived out loud at the forefront of car collecting. You can find our tribute to Don here.
The 11 cars will be offered during Mecum's marathon auction, which runs between August 17-19. The collection spans the globe, from Packards and Chryslers to Rolls-Royces and a Mercedes-Benz 540K Special Roadster.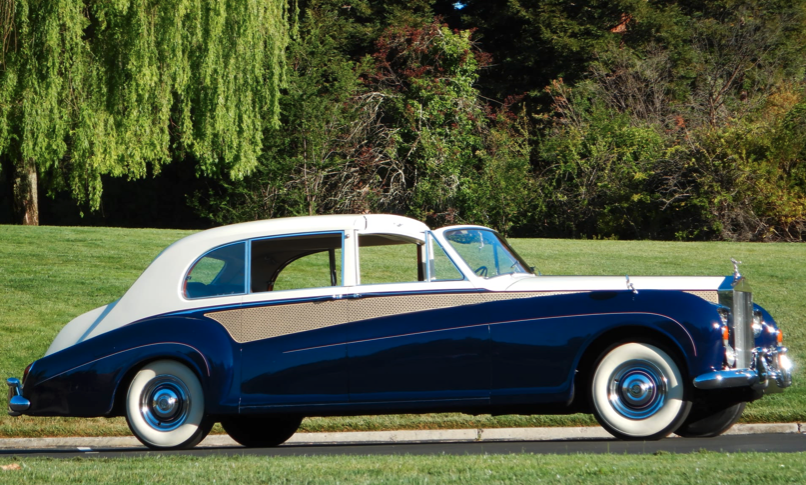 We begin with a 1965 Rolls-Royce Phantom V James Young Sedanca de Ville, pictured above. One of just 11 built with the open-drive chauffeur's compartment, it's also believed to be the only Phantom V Sedanca built to James Young's PV15 model designation, which features the closed limousine's formal roofline and seating for seven, with forward-facing occasional seats. It was shown at the 1965 Earls Court Motor Show, before being delivered to its first owner. Aside from Don Williams' ownership, the car also featured in the collections of Dr Erle Heath and Dr Samuel Scher. It's estimated at between $185k and $225k.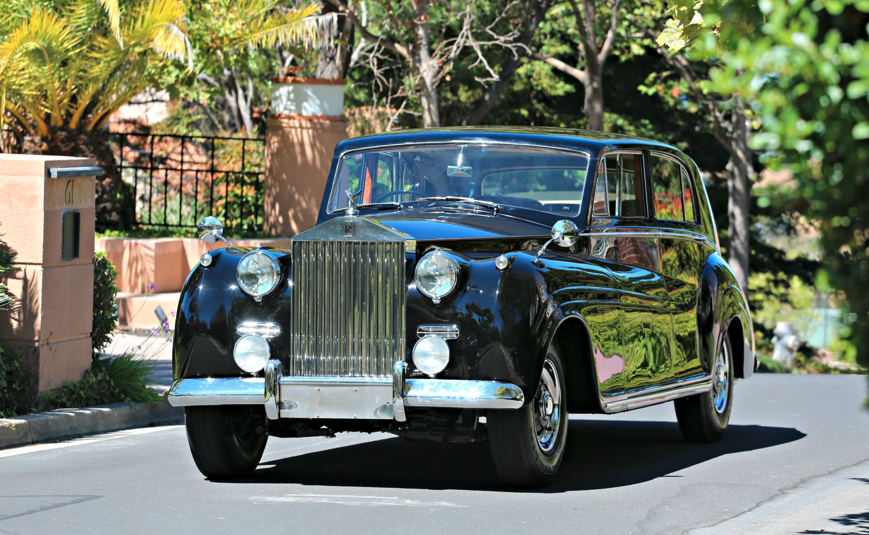 The second Rolls-Royce in the selection is a 1954 Silver Wraith Limousine (above). It is one of 28 long-wheelbase Silver Wraiths Bodied by James Young, and was restored by marque specialist Ralph Curzon in the 1990s. The rear compartment features a cocktail cabinet with Waterford crystal decanters, and is trimmed in wool broadcloth. It's estimated at between $110k and $125k.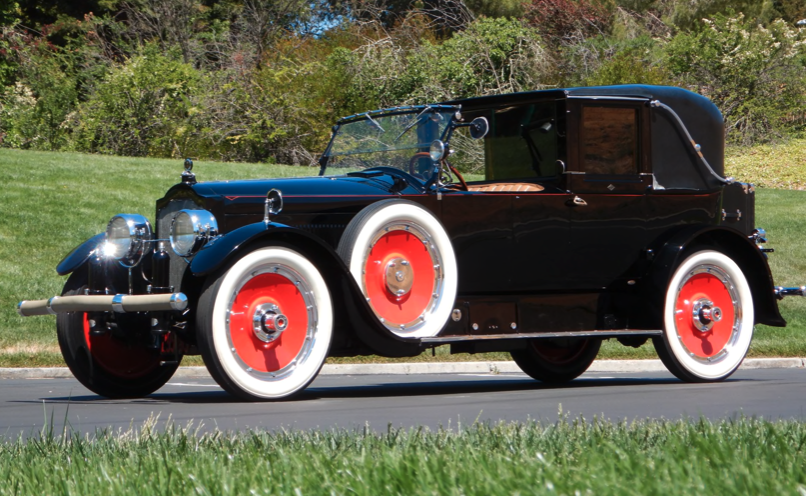 This 1920 Packard 3-35 Twin Six Transformable Town Car (above) was originally built for A Atwater Kent, a Philadelphia radio man who also patented the modern ignition coil. It's believed that this car was displayed at the 1920 New York Auto Salon, with Fleetwood's Transformable Town Car body. It's a well documented car in magazines and books; its ownership trail involves Martin L Schaffer between 1954 and 1961, before stewardship passed to Stanley Tarnopol, who is reported to have driven the car from Boston to New Orleans in 1972. He'd keep it until the mid-1970s, and by the late 1980s it had joined the Blackhawk Collection. It's believed to be a one-of-a-kind car, and last restored in the 1960s. It's estimated at between $225k and $275k.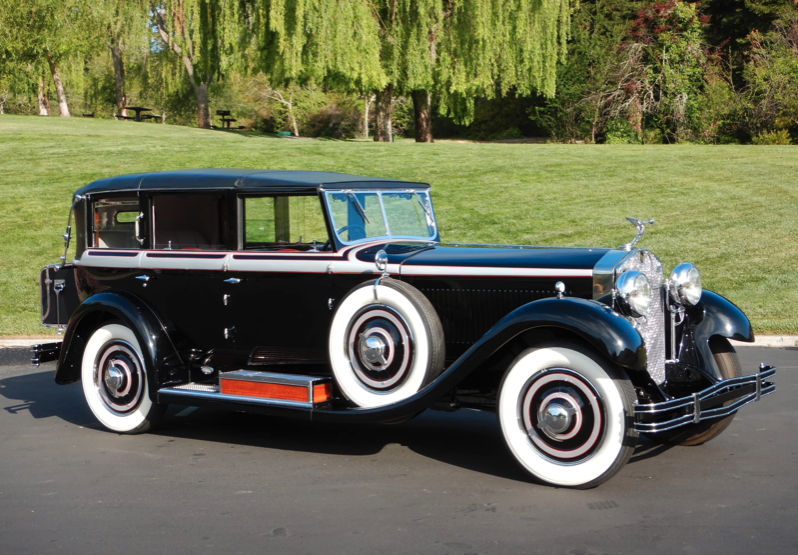 This 1931 Isotta Fraschini Tipo 8A Castagna Imperial Landaulet (above) was first sold to New York horse breeder Jean Bolt Chambers, who traded in her previous Tipo 8A. In 1948 it was sold to Chicago car collector D Cameron Peck for $250. The ownership trail went through JA Reitzel of Evanston, Illinois, J Gross, Robert J Fitzpatrick of Toronto, Ontario, Dr Irwin Ginsberg of Buffalo, New York, and Richard and Linda Kughn of Detroit. In 1989 the car entered the Blackhawk Collection, whereupon it was extensively restored and then displayed at the 1991 Pebble Beach Concours d'Elegance, where it won third in class and was awarded the Charles Chayne Memorial Trophy for Most Significant Engineering Achievement. It's estimated at between $550k and $650k.
This 1933 Packard 1004 Super Eight Seven-Passenger Sedan (above) is one of 788 Model 1004 cars built. It has been treated to a $250,000 restoration, and features twin Trippe Speedlights. It won an AACA Senior First Place award in 2013, and is estimated at between $150k and $175k.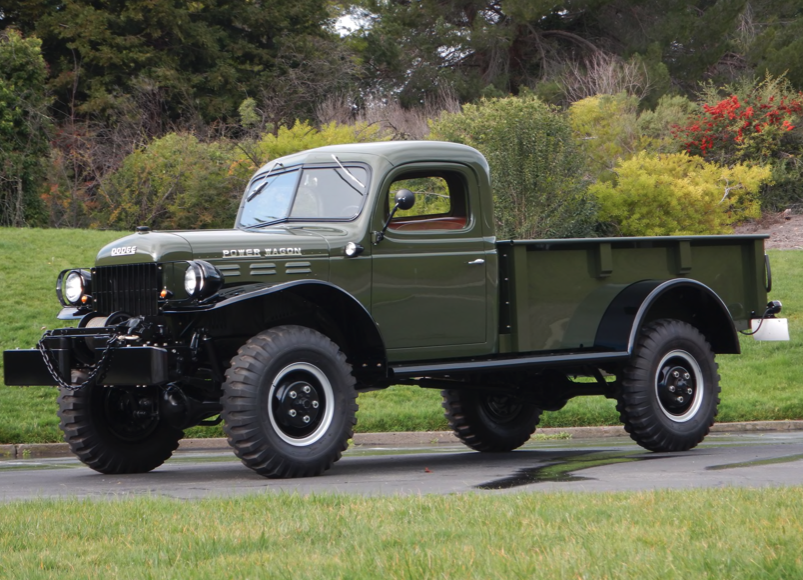 This 1947 Dodge Power Wagon (above) has been restored, and still has the correct T137 Dodge 230ci six-cylinder engine and four-speed manual transmission. Its four-wheel-drive layout has a hi-lo range transfer case with a PTO. It's estimated at between $110k and $125k.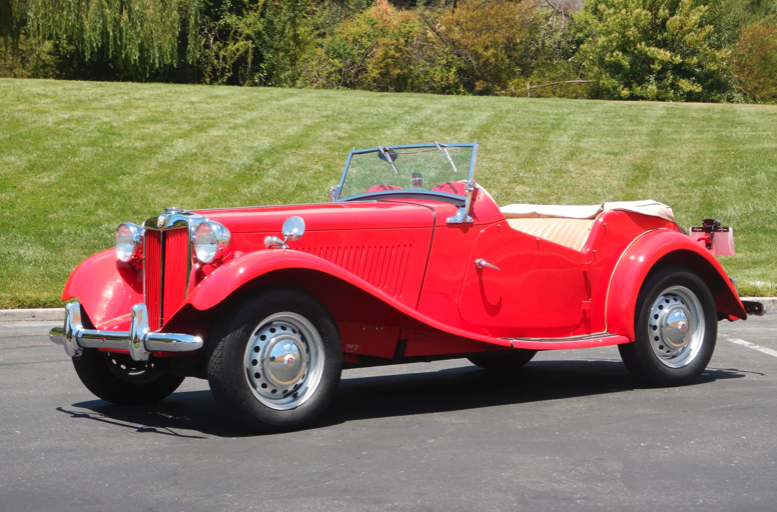 This 1951 MG TD Roadster (above) is described as being comprehensively restored, and is estimated at between $30k and $40k.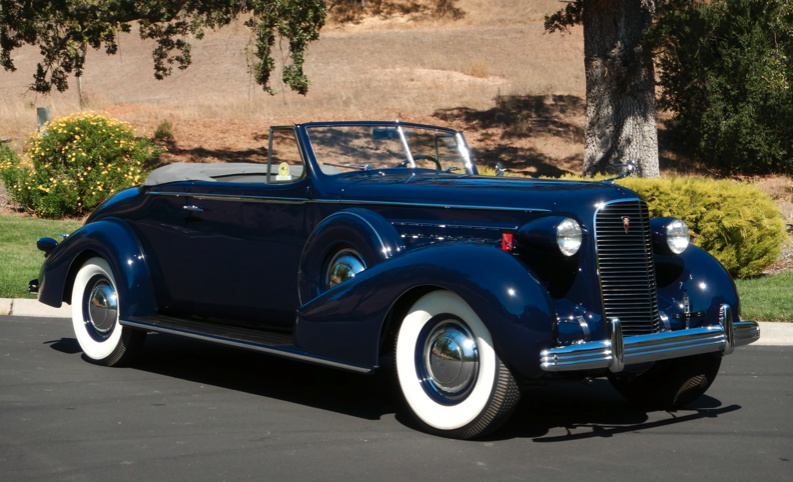 1936 Cadillac Model 7067 Convertible Coupe (above) was first delivered to James Strohn Copley, chairman of Copley News Papers and Copley News Service, publisher of The San Diego Union and Evening Tribune. After Copley's death in 1973, his family kept the car until 2013, whereupon the Cadillac became part of the Blackhawk Collection. A three-year restoration ensued, with the car finished in its original colour combination of blue over a grey interior. It's estimated at $175k to $225k.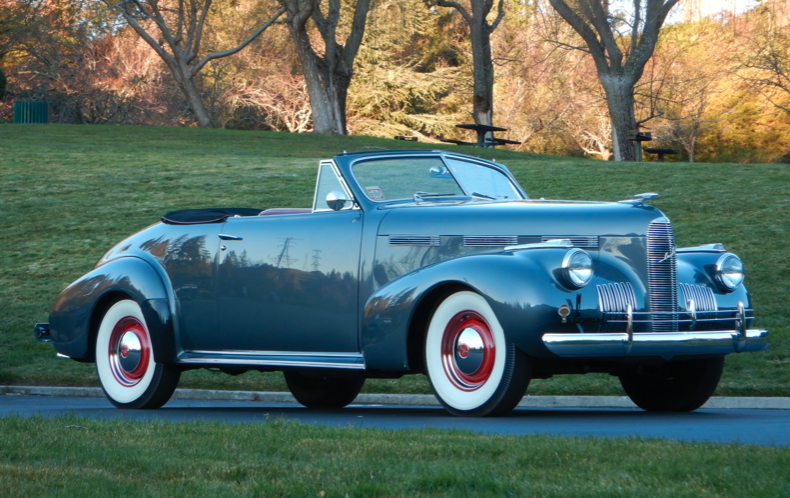 This 1940 LaSalle Series 52 Special Convertible Coupe (above) is one of 452 ever made with the torpedo body, and received the AACA's National Senior First Prize after a no-expense-spared restoration. It's estimated at between $125k and $150k.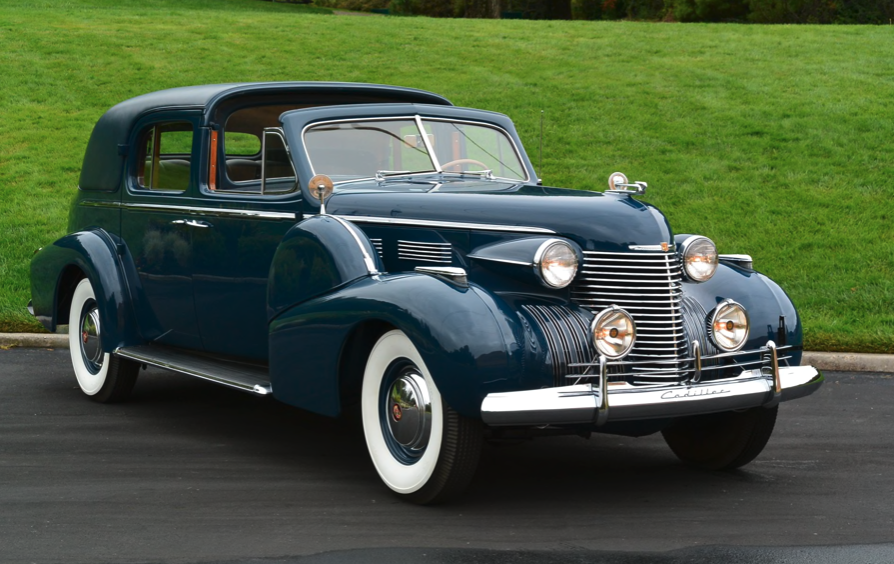 This 1940 Cadillac Series 75 Town Car, bodied by Fleetwood, (above) is one of 53 produced in that model year, and once formed part of the Harris Laskey Collection. It was treated to a frame-off restoration and has won the Most Elegant Award at the Santa Barbara Concours d'Elegance, second in Class at the Pebble Beach Concours d'Elegance and Premier Senior and National First Prize from the AACA. It's estimated at between $160k and $180k.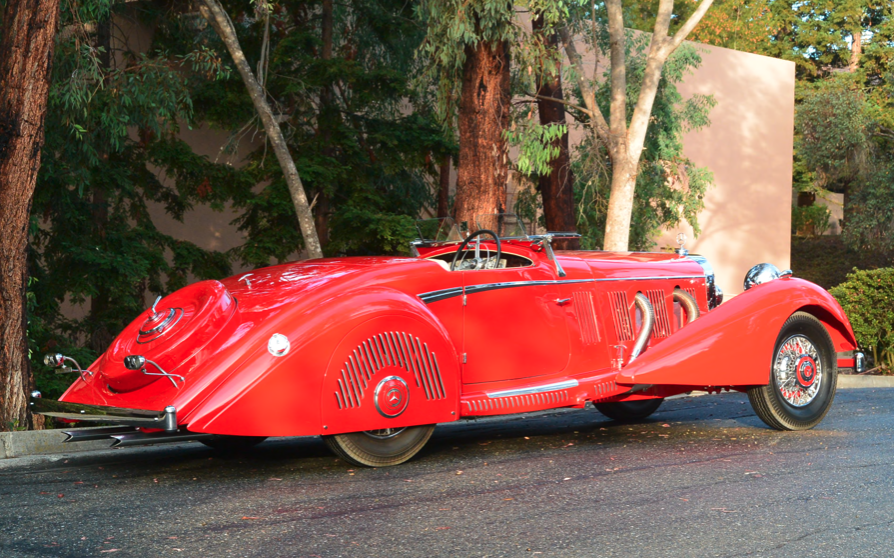 The last – and by no means least – car in the collection is this 1937 Mercedes-Benz 540K Special Roadster (above). It is one of 419 built – but is believed to be unique. This chassis, number 154080, was shipped to London via Paris to be bodied by Mayfair Carriage Company, based in Barnet, London. After World War Two it was purchased by Peter Hessler of Quebec, Canada, and later found itself in Toronto with a new owner. A couple of years later, Richard and Stephen Mertz of Detroit, Michigan, discovered the car. They would spend the next 20 years restoring it, finishing it in silver. It debuted at the Meadow Brook Hall Concours d'Elegance and was featured in Jan Merlin's book, Mercedes-Benz – The Supercharged 8-Cylinder Cars.
Ralph Engelstadt of the Imperial Palace Auto Collection in Las Vegas bought the car in 1995, and embarked on a complete refurbishment. It was repainted in its current hue, and displayed at the 2011 Pebble Beach Concours d' Elegance as part of the Celebrating 125 Years of Mercedes-Benz programme. It's estimated at between $3.5m and $4.5m.
For more details on the auction, head here.