WORDS: DAVID LILLYWHITE | PHOTOS: BLACKHAWK MUSEUM
With great sadness we have learned that legendary car collector and friend of Magneto Don Williams has passed away, aged 78. The following is a 2021 interview conducted during Don's incredible 50th entry to the Pebble Beach Concours d'Elegance:
"I've seen almost the whole evolution of Pebble Beach," says Don, founder of the Blackhawk Museum. "I remember when Lorin [Tryon] called me – he and I were partners in our early years – and said: 'Are you going to come to Pebble Beach?' I asked: 'What's that?' and he said: 'It's the greatest show in California!' [Organisers] J Heumann and Lorin were the Pied Pipers of Pebble Beach…
"And so the first year I came up to Pebble Beach was 1972. I brought a Lincoln; it didn't win anything but I had fun. It just so happens that it was beautiful weather – there was no fog. And I thought: 'My God, I've died and gone to heaven.'"
It was the start of something special for Don, who not only continued to attend Pebble Beach every year, but also entered more and more cars into the concours, as well as building up a huge showcase of models for sale at the event as his collection and business grew in size. Now he's best known as the founder of the world-famous Blackhawk Museum in Danville, California, alongside the Blackhawk Collection of collector car sales.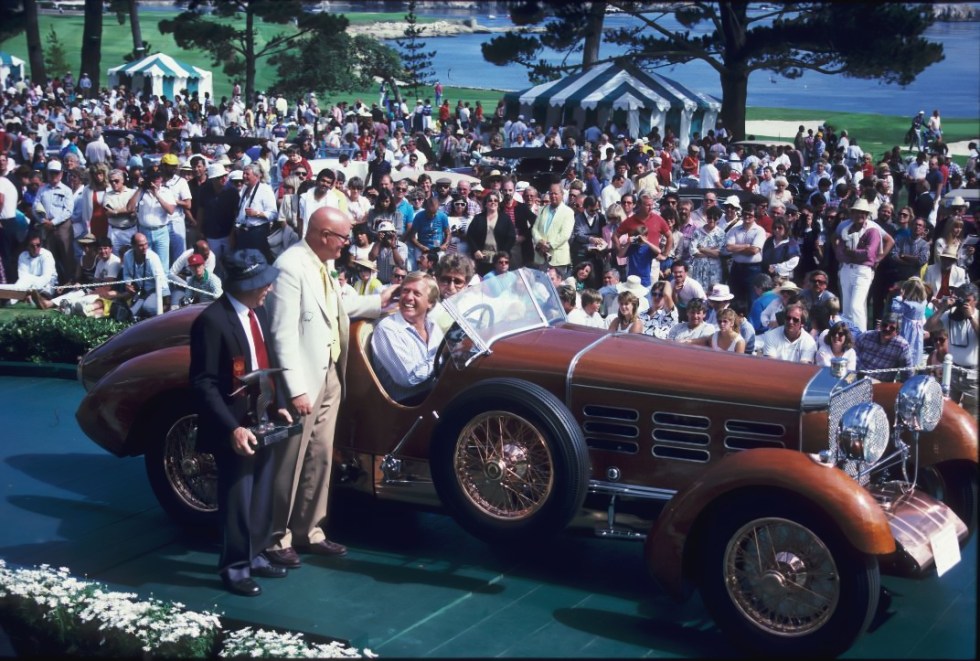 "I kind of kept that feeling for the rest of my life," continues Don. "The following year I brought the Alfa Romeo 1750 Zagato; I came to have fun, not expecting to win anything, but I got Second in Class.
"There weren't as many cars back then, about 125, and then it grew to 150 and then 175, and now there are over 200. It's hard to absorb that many great cars, so I used to get there first thing in the morning to watch every car come onto the field. We used to call it the Don Patrol – now Hagerty does it as the Dawn Patrol!
"My dream was to touch all the great cars of the world. I can't afford to own, nor would I want to, the same car forever. There are so many great cars. So I dreamed of having a little showroom place at Pebble Beach where I could display my cars.
"I did an expo first, next to the tennis courts. Christie's did the auction then, not David [Gooding], and it thought that was a better spot, so it ended up moving me over towards the horses. That spot was infested with flies, though, so the next year I didn't do it.
"But I had created a place to showcase other cars, so they [Pebble Beach] asked me if I'd be interested in the Peter Hay Golf Course [now The Hay], never realising that it was always my dream to have the Peter Hay Golf Course as my showroom. I said yes, on one condition: that you'll never throw me out!" Regular Pebble Beach goers will remember Don's huge stands on the way down from 17-Mile Drive into the concours, where the car manufacturers now have their imposing stands."
Says Don: "I had 90 cars at my highest. I actually had people who were handing tickets to me, thinking they were already at Pebble Beach. But just trying to move 90 cars was so expensive.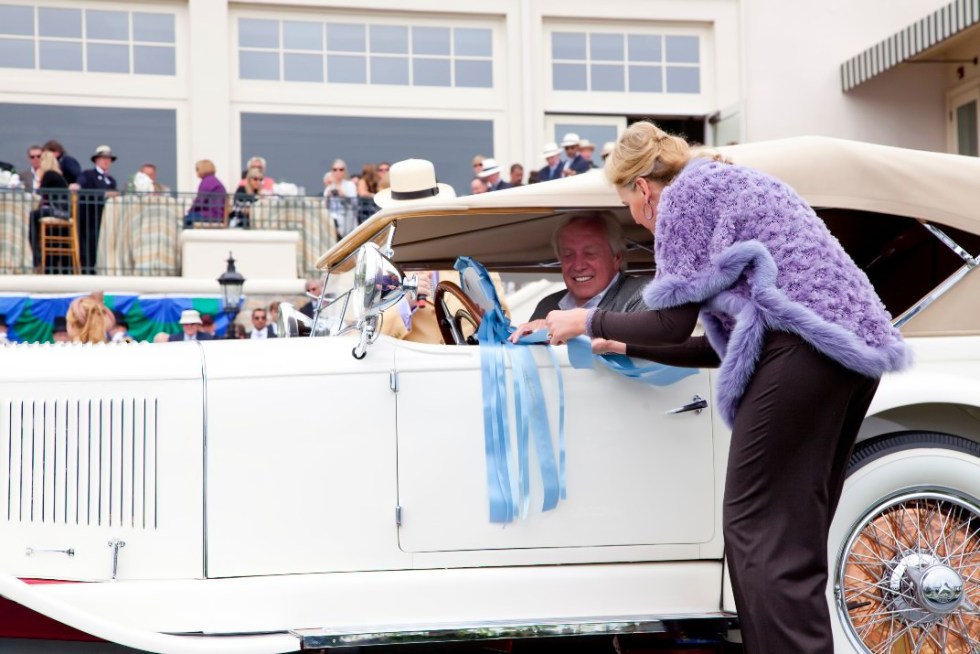 "I got tired of doing all of that, because I could never go see the show; I couldn't go anywhere, because it was such a commitment to be at the stand in case somebody wanted to come buy a car. So 17 years later I decided not to come [as an exhibitor] because of the expenditures."
He continues: "I only came back this year, with a little, well, I call it a 'boutique expo'. I had 12 cars, all very, very high grade. And it was fun. But I realised I don't want to do that every year. I want to enjoy the show as the main thing, as a place to enjoy each others' cars and say 'hi' to fellow collectors.
"I've always tried to have at least one or two cars on the lawn each year. I think I put six in one year, but I put a couple under somebody else's name so I wouldn't look like a pig. In the earlier years, they used to call me if someone cancelled at the last second or if a class wasn't big enough. And so I would bring another car. I've given parts of my cars for people to win the class, and I've broken down more times going across the ramp than anybody who ever went.
"You know, I think that I've seen every car that I could. One year, probably 40 percent of the cars on the lawn had gone through my hands at some point. I've had 1000s of cars, and I've probably had close to 200 at Pebble Beach – entered into the concours, I mean."
So does Don have a favourite of all these cars, we ask. "I fall in love with a lot of cars,and I'd feel guilty if I say just the one. I've had a Figoni Boat-tail Duesenberg, I've had a Voisin, I've had a multitude of great cars that now no one could own unless they were a multi-billionaire. I was fortunate to get into this hobby as it grew. I was able to chase the very best cars; I travelled the whole western part of the world doing that.
"So I can't say which is my favourite, but there's one car I have not had: that's a Ferrari Testa Rossa. I've had a 250GTO, I've had everything below. Really I'm just a glorified used-car fanatic. I love cars as much as any human being in the world. I love Pebble Beach. It's my favourite show." Thanks to the Blackhawk Museum.