WORDS: ELLIOTT HUGHES | PHOTOS: MECUM
US auction house Mecum has announced it will host The World's Largest Road Art auction at its headquarters in Walworth, Wisconsin on June 20-25, 2023. 
The vast sale comprises some 3000 lots of neon, tin and wooden signs, gas pumps and globes, pedal cars, posters and more.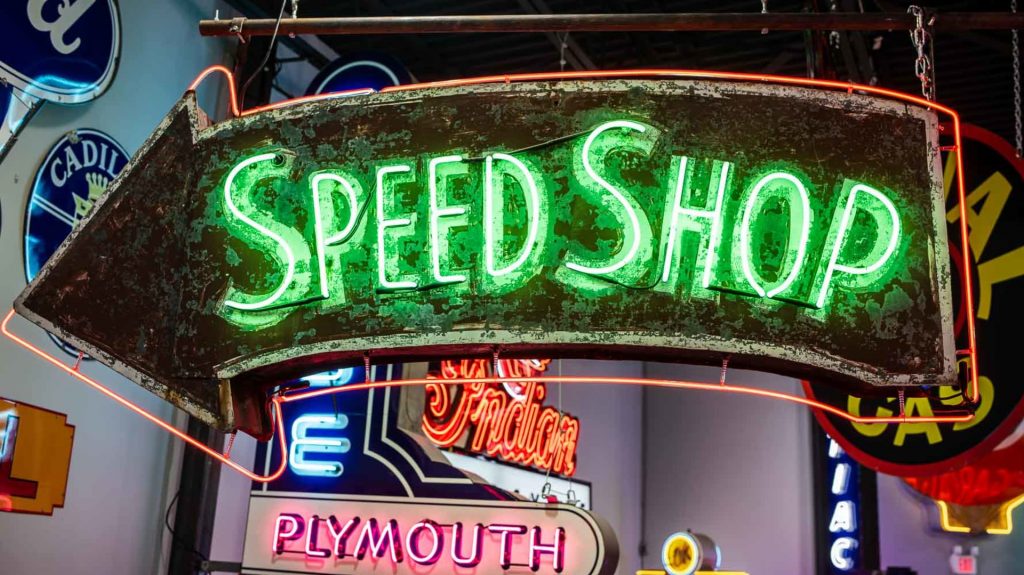 Among the headline items in the auction catalogue is the one-of-a-kind Rocco and Cheater's Speed Shop Double-Sided Tin Neon Sign that dates back to the 1940s.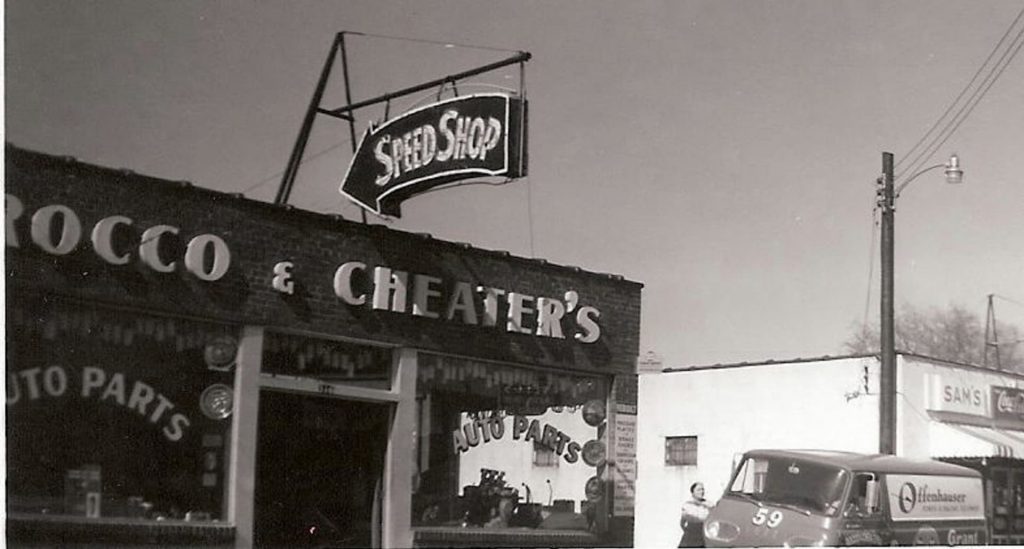 The huge 10x4ft sign originally belonged to a repair shop in Birmingham, Alabama that became a meeting point for local racing enthusiasts. 
Another unique item that is sure to grab the attention of collectors is a porcelain neon sign for Sam's Auto Parts from the 1950s.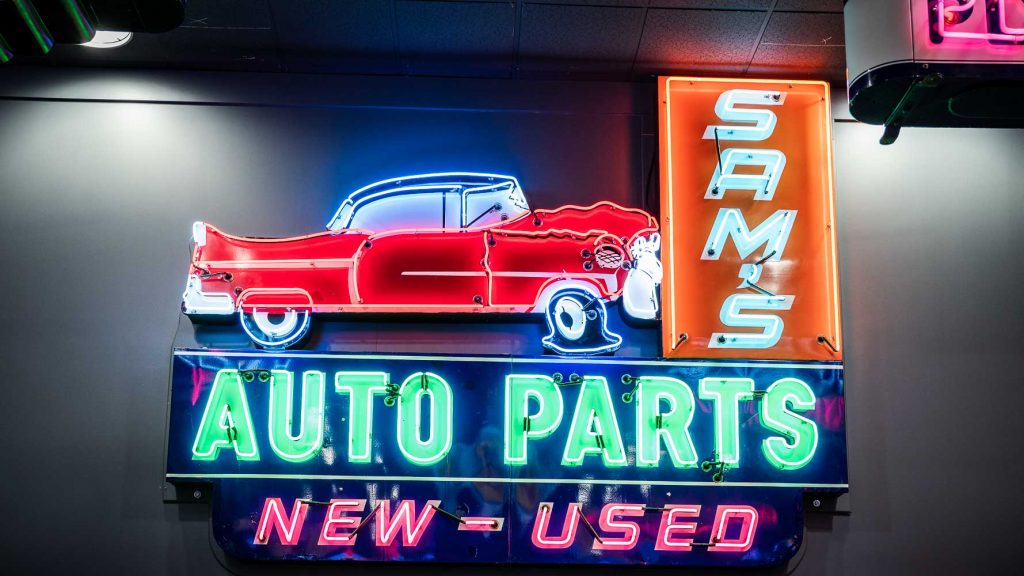 The 11×8.5ft animated sign depicts a classic Cadillac crashing into a wall, with a damaged front end, punctured tyre and blinking headlight.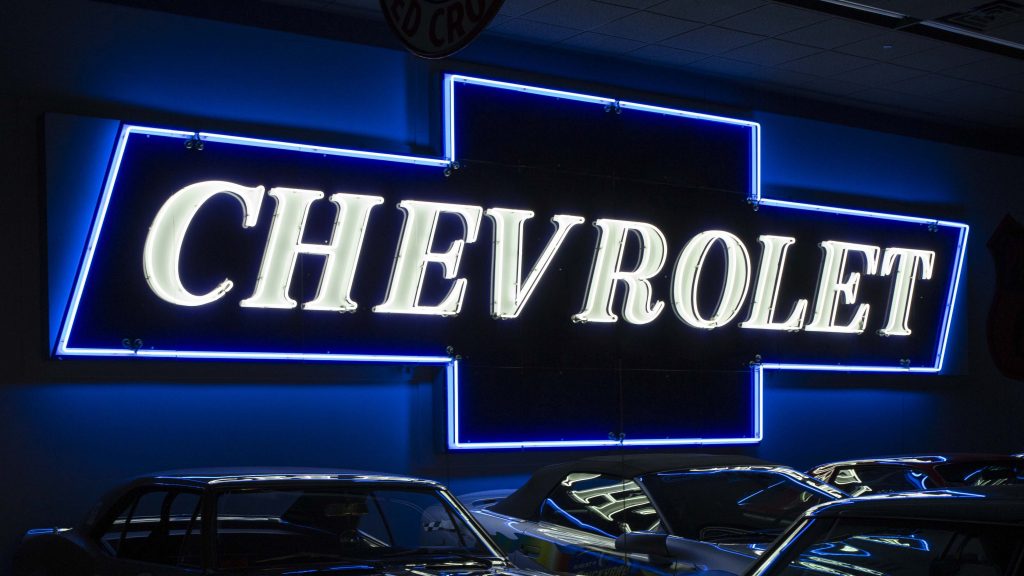 Classic Chevrolet enthusiasts will be drawn to the 29x9ft Wolf Chevrolet Single-Sided Neon Bowtie Sign, which features the marque's trademark emblem in two vibrant neon colours. 
Also featured in the auction are more than 200 globes, 400 vintage gas and numerous oil cans, offered from the Jeff Spanier Gas and Oil Collection.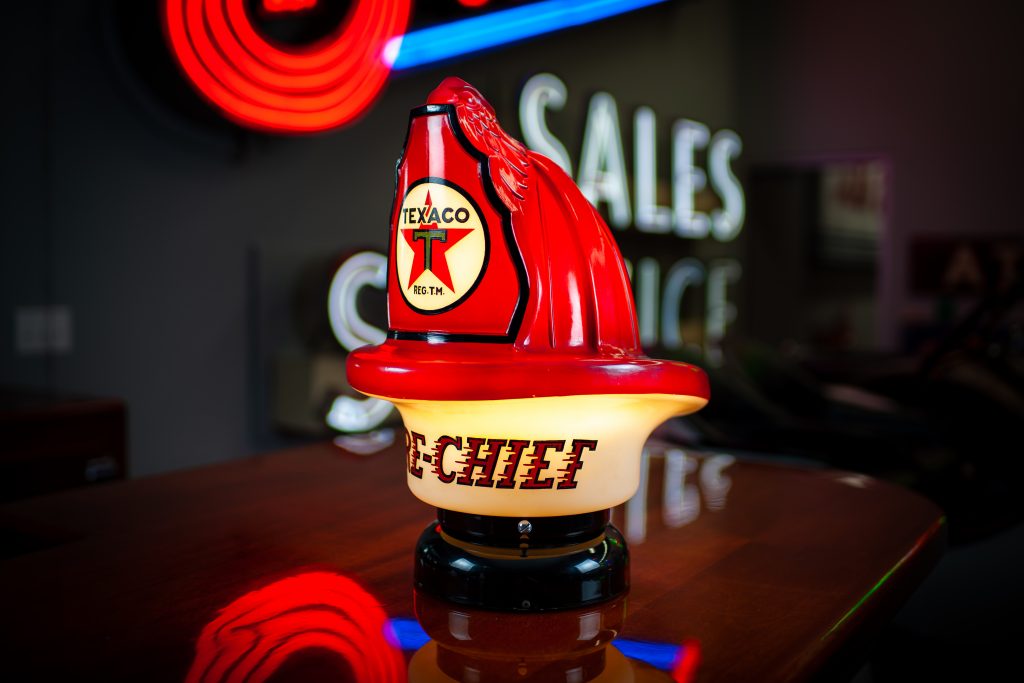 Stand-out items from the collection include a one-of-one Texaco Fire Chief Hat Gas Pump Globe that dates back to the 1930s, as well as a rare Marathon Motor Oil 1-Gallon Oil Can.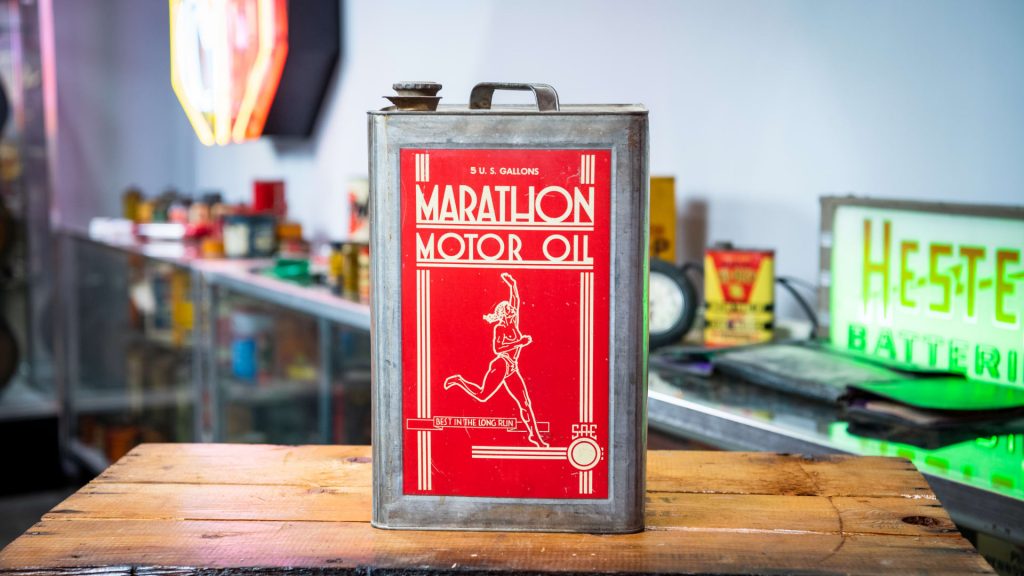 Aside from the plethora of signs, gas pumps and globes, are alluring pieces of automobilia such as a pair of 1960s-70s Baruffaldi Italian glasses that belonged to the late Steve McQueen.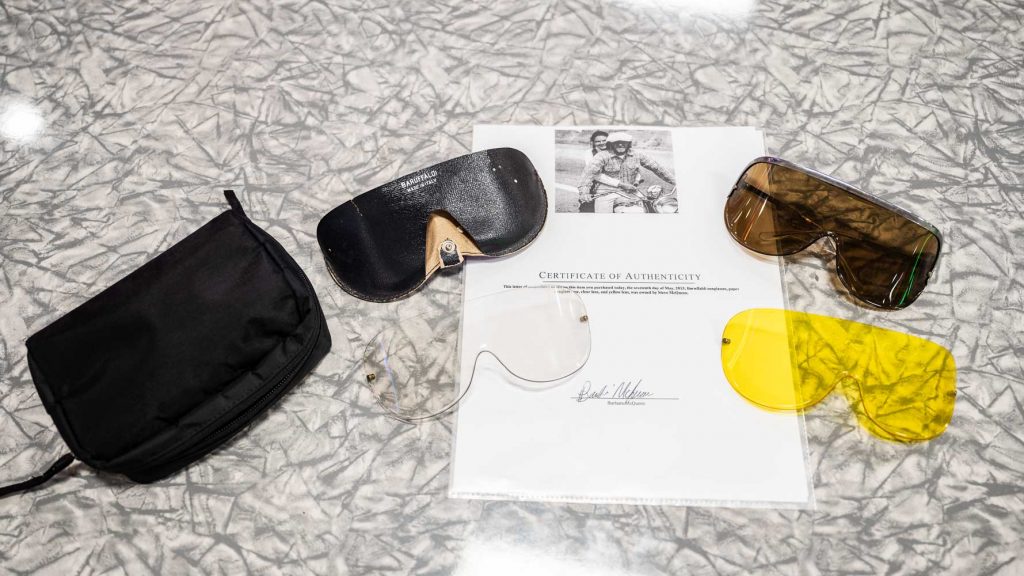 According to his wife Barbara, McQueen frequently wore the glasses while driving his sports cars, riding his motorcycles and flying his planes. Included in the listing are clear, yellow and smoked lenses, a carrying case and a certificate of authenticity. 
For more information about The World's Largest Road Art auction, and to view the other lots, click here.