WORDS: ELLIOTT HUGHES | PHOTOGRAPHY: richard johnson
The Aston Martin Bulldog supercar has completed its first high-speed test at the Royal Navy Air Station Yeovilton in Somerset, UK. The car was recently restored by Classic Motor Cars (CMC) of Bridgnorth, Shropshire, and the successful high-speed run came just days after the Bulldog won the Royal Automobile Club's Restoration of the Year award in London.
Her Majesty's Royal Navy has been intertwined with the Bulldog's public re-emergence throughout the year, starting with the Corps of Drums playing as it was dramatically unveiled for the first time at Hampton Court Concours in September, and then being photographed onboard HMS Prince of Wales on November 8.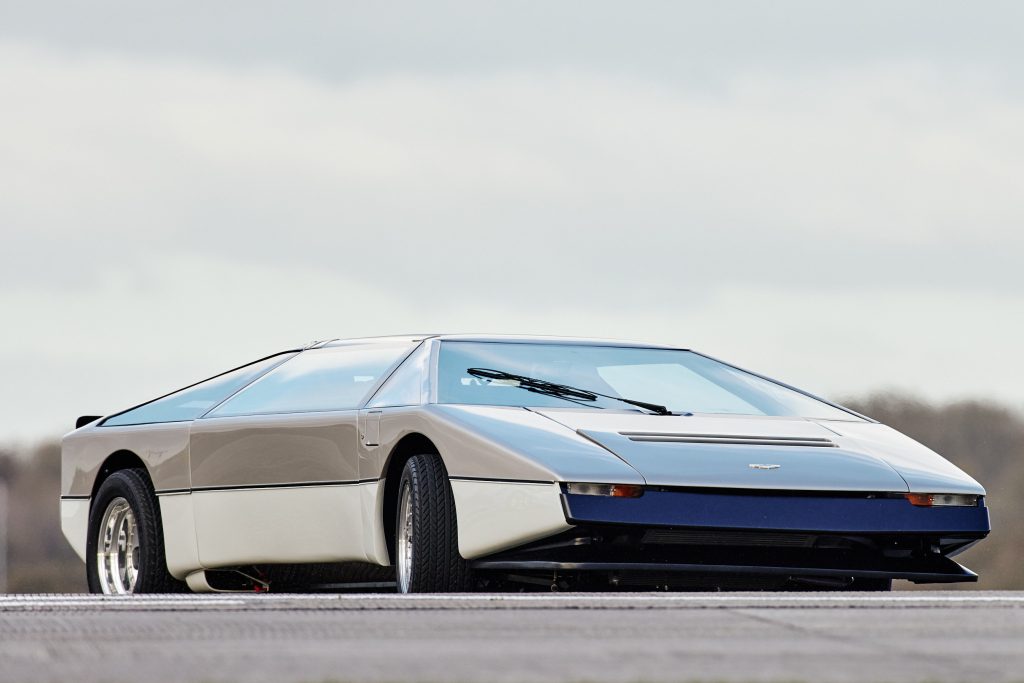 CMC noted that the Bulldog achieved 162mph despite facing 50mph crosswinds and while running with reduced boost pressure and only partial throttle application. Such an affirmation bodes well for the end goal of eclipsing 200mph, as was originally intended when the car was built in 1979. 
Back then, the one-off Aston fell tantalisingly close to the magic double-ton mark when it achieved 192mph before the plug was pulled by the marque's incumbent chairman, Victor Gauntlett. Victor reluctantly cancelled the Bulldog project to guarantee the future of the company amid financial concerns. 
Richard Gauntlett, Victor's son, now represents the Bulldog's current owner Phillip Sarofim, and the duo are determined to ensure the supercar finally achieves its destiny.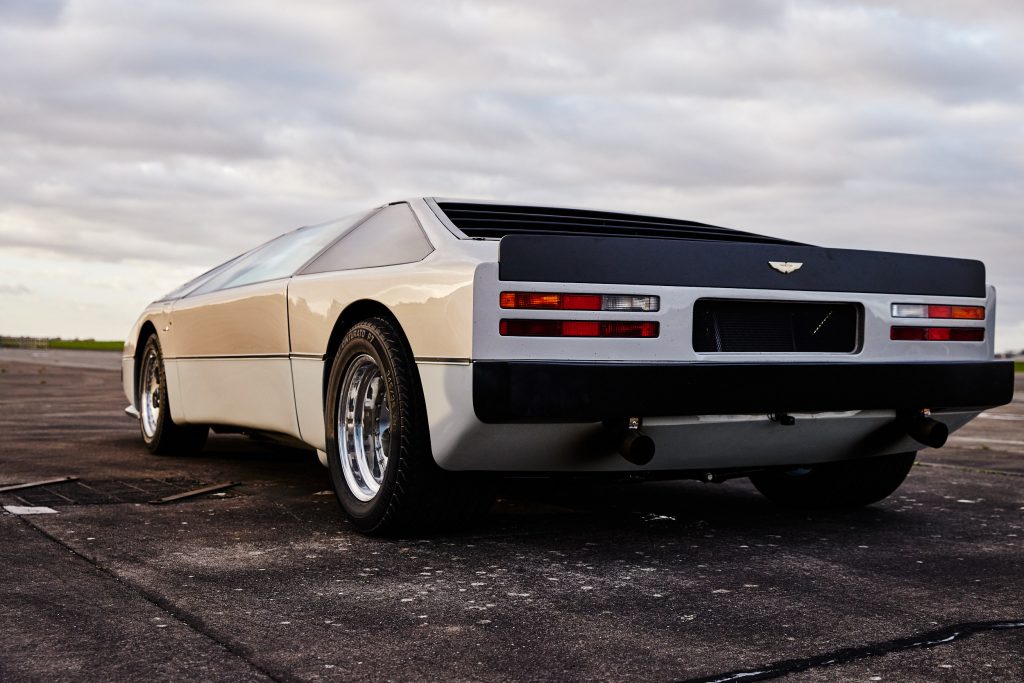 "Seeing the car run like this for the first time in 40 years is a dream come true," Richard said. "I grew up with the car, I had a poster of it on my bedroom wall. I cannot thank the team at CMC enough for the hard work they have put into this project. The car will be tested again, either this year or the beginning of next before we go for the 200mph record… The location of that attempt is still being discussed." 
Nigel Woodward, managing director of CMC, chose to drive the car himself for this first test: "There is still much to do, but Saturday's session not only validated the car but also provided a lot of very useful data… It was only a lack of bravery on my part and the fact that we are still evaluating the car that prevented us going faster."
The Bulldog passed through the hands of several owners and fell into decades of obscurity before finally returning to the UK for its recently completed nut-and-bolt restoration. Magneto exclusively covered the entire Aston Martin Bulldog restoration process for the cover story of issue 12, which is available via our online store. Get 30% off issue 12 with the Black Friday discount code BF30 until November 30, 2021.
If you liked this, then why not subscribe to Magneto magazine today?