WORDS: ELLIOTT HUGHES | PHOTOGRAPHY: arkonik
The Land Rover Defender: a byword for the tropes of ruggedness, honesty and simplicity. Ever wondered how it would look if a former Bugatti designer turned one into an extravagant restomod project? Neither have we. Nevertheless, we're pleased to inform you that the results are rather spectacular.
Meet the Arkonik Beach Cruiser, a sleek, Bauhaus-inspired, roofless off-roader that started life as a 1989 Land Rover Defender 90. Once the donor car had been sourced, it was completely dismantled, inspected, realigned and adjusted to factory specifications with a custom jig. With this completed, the entire car was painstakingly shot blasted, reconditioned and reassembled. Arkonik will transform just five Land Rovers into Beach Cruisers, and each will start at £176,000 ($240,000). 
Some might rightly argue that a quarter-of-a-million dollars is an ambitious price point for a 32-year-old Land Rover – even if it is a restomod. That's where ex-Bugatti designer Etienne Salomé steps in, having recently penned the limited-edition £13.8m ($18.7m) Bugatti La Voiture Noire. 
Ironically, the rudimentary shape of the Defender provides an outlet of expression for Etienne's Bauhaus styling principles in a way that was impossible on the aggressive, aero-conscious bodywork of the Bugatti La Voiture Noire hypercar.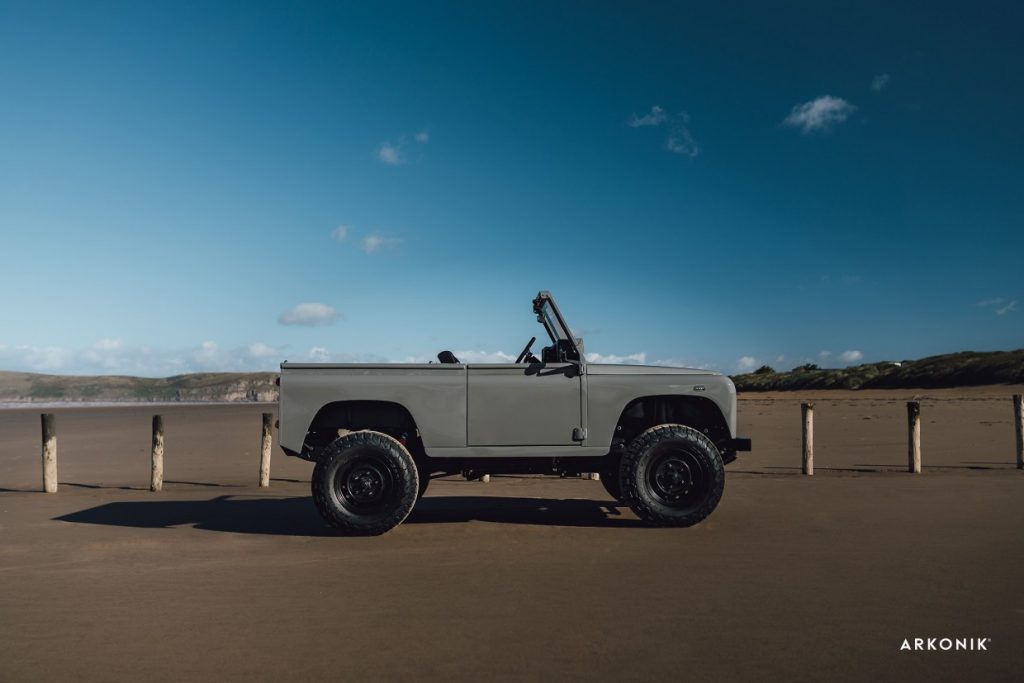 "The Bauhaus is a world-famous architecture style that was started in 1919, and one of its most important principles is minimalism," Etienne explains. "I can personally imagine back in 1947 those principles must have been adopted when designing the first-ever Land-Rover… Progress has never been to make things more complicated; this special vehicle project represents the pure essence of the Defender." 
Take a look at the exterior, and it's obvious that Etienne has taken those principles to heart. The smoked LED headlights have been moved inwards and set in a simple custom grille. The familiar flared wheelarches and spare wheel are gone, as are the door handles and any unnecessary lines or creases. Miniaturised wing mirrors, 16-inch black steel wheels and clear side indicators complete the look.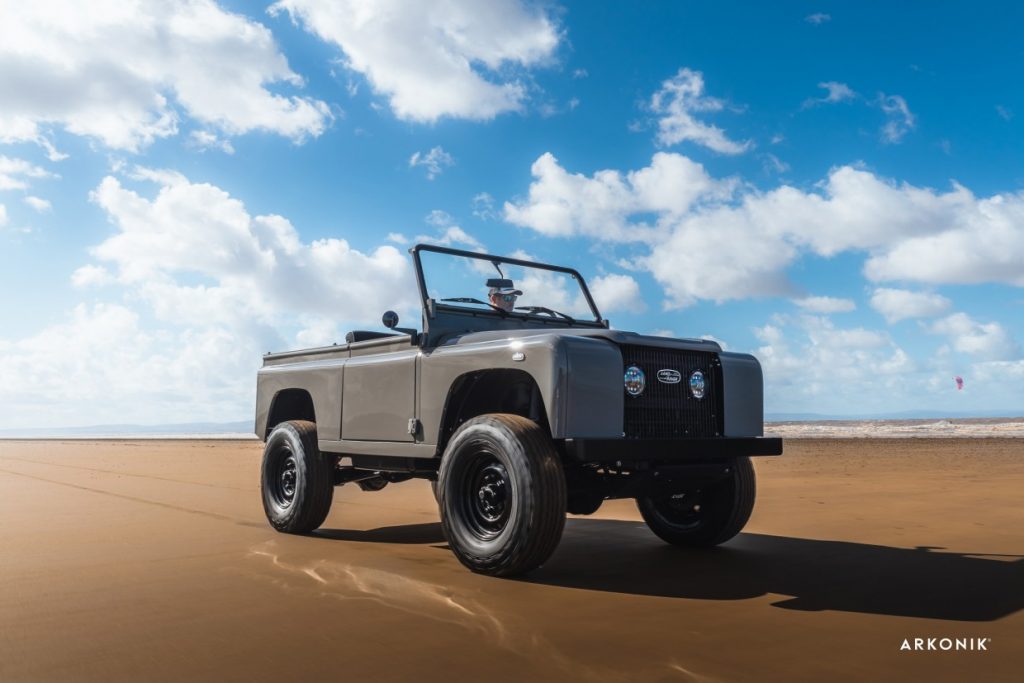 The theme of simplicity continues with the interior. A black denim-trimmed three-person tip-up bench occupies the front row; an homage to the original Land Rover in a similar manner to that of the relocated headlights. The dashboard is refreshingly free of screens and switches. Instead, the driver is greeted with a simple clock, analogue instruments and a wonderful rope-rimmed three-spoke steering wheel. The rear has been completely stripped out, leaving plenty of cargo space for any important beach-related paraphernalia.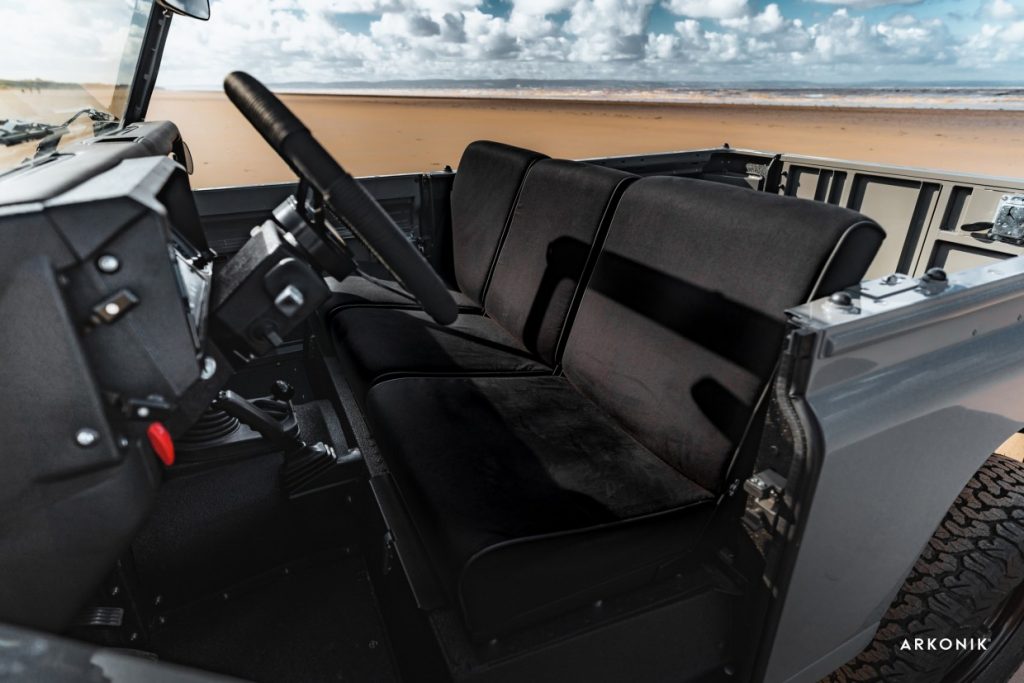 Underneath the deliciously clean bodywork sits a reworked 3.9-litre version of Land Rover's faithful Buick-sourced petrol V8, mated to a five-speed manual transmission. Power and torque figures remain unspecified, but with a towing capability of 3500kg, there should be more than enough on tap for a drive down the beach on a summer's evening. Custom Cellular Dynamic suspension should improve the Land Rover's traditionally bouncy ride, and knobbly BF Goodrich tyres ensure the Beach Cruiser can claw its way through the sand. 
The Arkonik Beach Cruiser order book is officially open; for further information and enquiries, click here.
If you liked this, then why not subscribe to Magneto magazine today?