Words: Nathan Chadwick | Photos: Barrett-Jackon, Bonhams, RM Sotheby's
The desire to be unique – or among a very small number – was one of the themes of the Arizona 2023 auction season. Cars with unique or rare colours drew some of the biggest results across Barrett-Jackson, Bonhams and RM Sotheby's sales, even if those hues weren't those in which the car originally left the factory. It's a marked change from the 'originality at all costs' mindset, perhaps indicative of a younger audience, but it was certainly a theme. Similarly, many of the biggest results came from cars built within the past 25 years.
However, older classics still put in a strong performance – for example, Bonhams had great success with its Simplex 50HP 5-Passenger Torpedo Tourer (see below), which garnered the highest result from across all three auctions. In all, $263.4m-worth of cars were sold, and if you add the results from Mecum's Kissimmee sale for a total of $487.9m, that makes this January a record in terms of sales.
We've profiled the top cars from across the three auctions, and we'll also be looking at the results from our preview. Which one would you have liked to take home?
Barrett-Jackson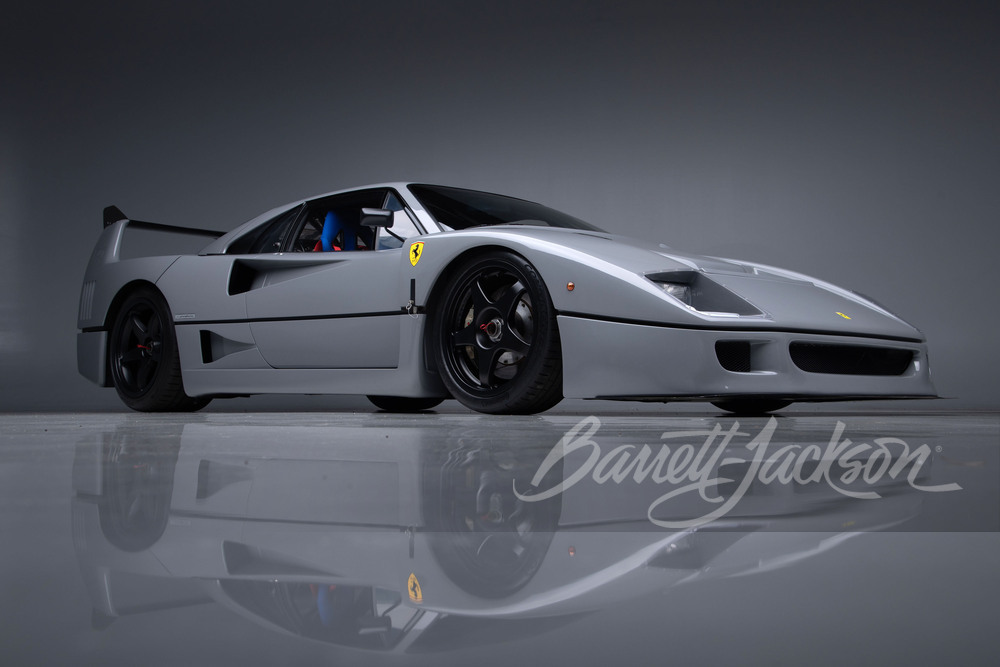 Barrett-Jackson was all about the supercars at the very top end of its sale, and by quite a margin. Its leading sale was this 1989 Ferrari F40. An early-production model, it was first delivered to Dutch Ferrari dealer Kroymans Automotive in non-cat, non-adjust specification. After three years, chassis 80782 was sent to Peter van Erp of Cavallino Tuning, to be repainted in yellow and set up for racing.
It was then sold to Dutch Racing Promotions, for use by HW te Pas. For the 1993 and 1994 seasons, it was raced by David Hart and Mike Hezemans in the Ferrari/Porsche Challenge Series. It would compete in the same series again in 1998, with HW te Pas, David Hart and Bert Ploeg behind the wheel. In the years since, it's had a few more owners, plus a repaint in Audi's Nardo Gray, and can apparently be set up for between 700bhp and 1000bhp. On the day it sold for $2.75m – more than the $2.15m RM Sotheby's achieved for its 'normal' F40 in the same week.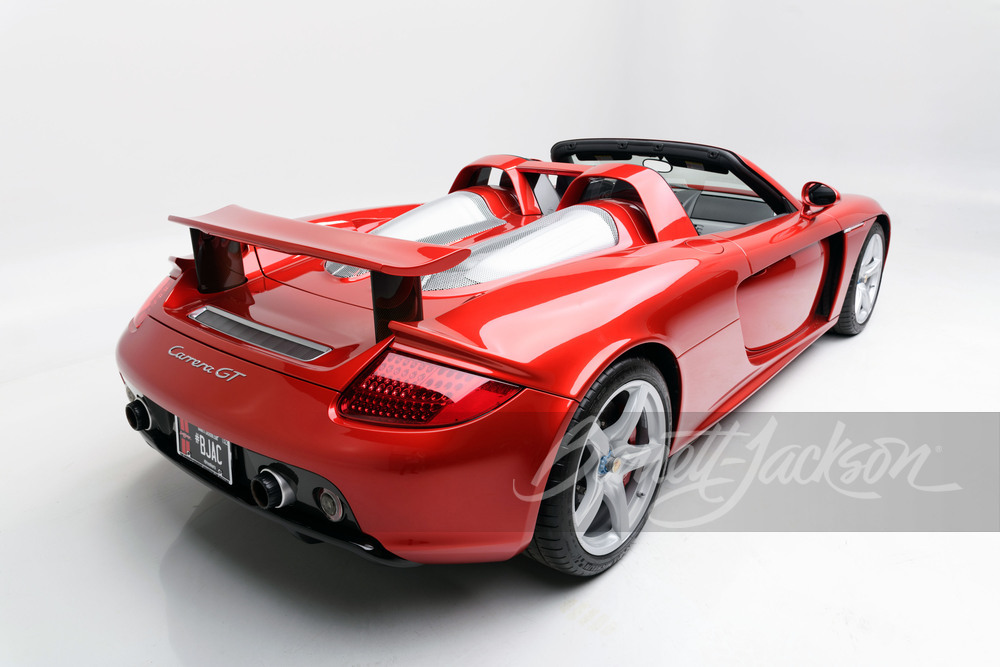 The second-highest result was another modern classic wearing a different hue to the one with which it left the factory. This 2005 Porsche Carrera GT, one of 644 built for the US, was originally finished in black. However, the vendor, Karosserie proprietor Jamie Cummings, wanted something different. The car was stripped to the central carbonfibre tub and repainted in a bespoke PPG Red. The factory-original hydraulic rear spoiler actuators have also been replaced with a specially engineered electrical system. Wearing 3310 miles, it sold for $1.595m.
Other top results from this sale included a brace of Ford GTs that sold for $1.320m apiece, while a 1969 Chevrolet Camaro ZL1 COPO sold for $770k. The 1966 Shelby Group II Mustang built for Ken Miles and the 1997 Porsche 993 Turbo S mentioned in our preview piece sold for $770k and $630k respectively, while the 1939 Mercedes-Benz 540K Cabriolet A-Body Conversion sold for $533,500.
Bonhams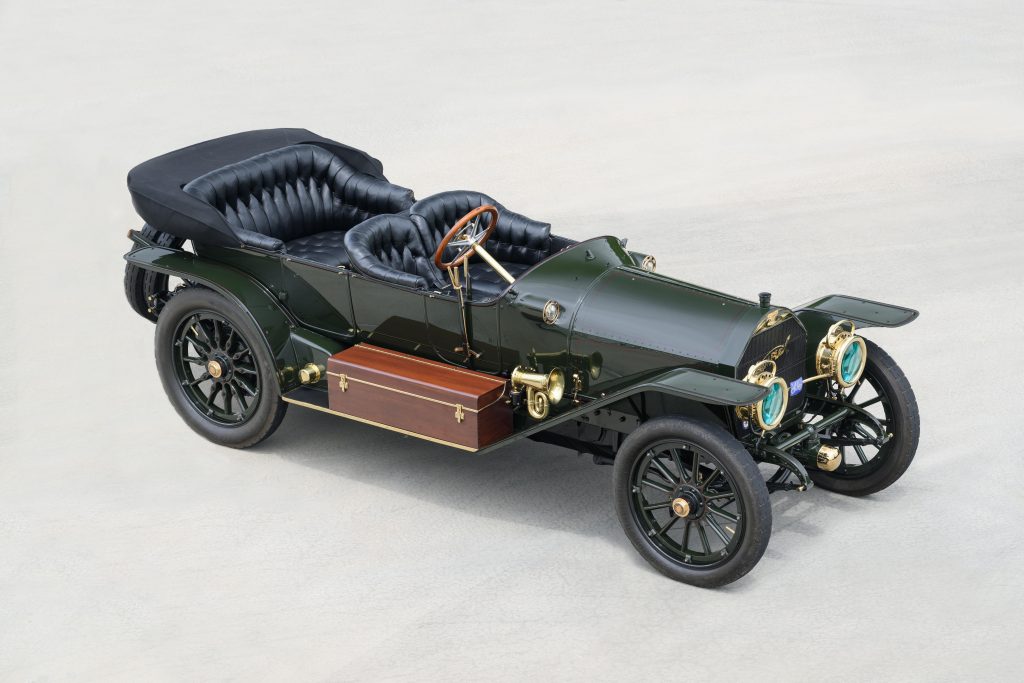 Bonhams was anticipating a big result for its Simplex 50HP 5-Passenger Torpedo Tourer, but the auctioneer wasn't expecting this – a sale price of $4.845m against a $2.5m-3.5m estimate, setting a record for a 'brass era' car. Not only did it have a stellar restoration, but its story is unique; as detailed here, it was originally bought as an engagement gift by Harold Vanderbilt for tennis, squash, show-jumping and golf star Eleonora Sears. While the engagement didn't last, Sears kept the car for many years, and it's since been the star of several leading collections.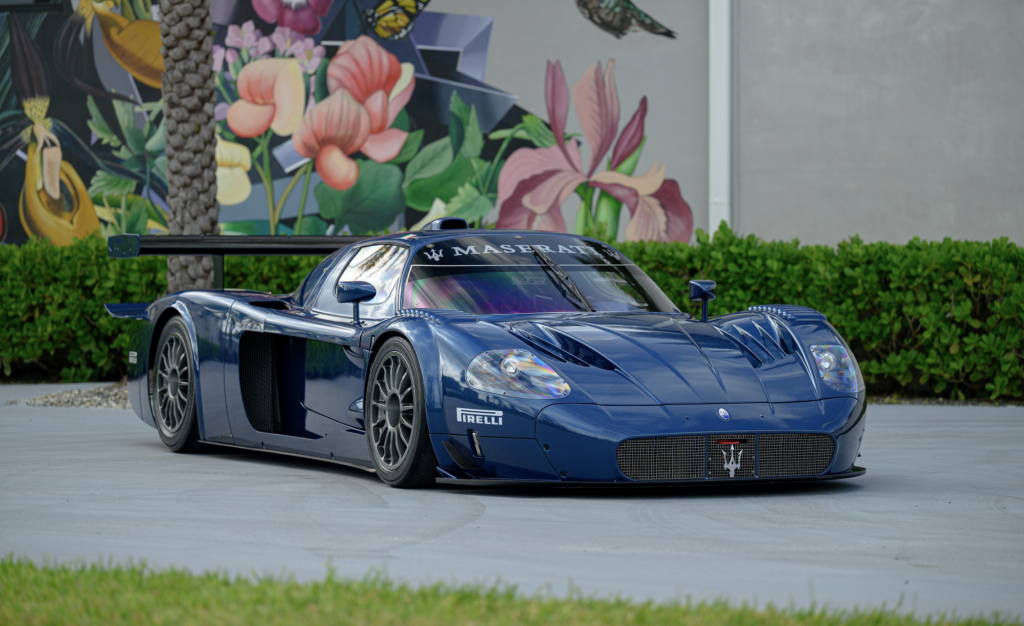 Bonhams didn't release a pre-sale estimate for this 2006 Maserati MC12 Versione Corse, but a big result as widely expected. One of just 12 built, it's the most potent version of the MC12 lineage, built with no thought to racing rules as a track-day special. It has covered fewer than 150 miles, came with plenty of spares and was hammered away for $3.811m, setting a new record for all MC12s.
Other highlights included a 1958 BMW 507 Series II Roadster, which had called Venezuela home in its early life before returning to Europe and then travelling to the US; it sold for $2.067m. The Ferrari 275GTS previewed here fetched a below-estimate $1,586,250, while a 1953 Siata 208S Spider sold for $1.572m
RM Sotheby's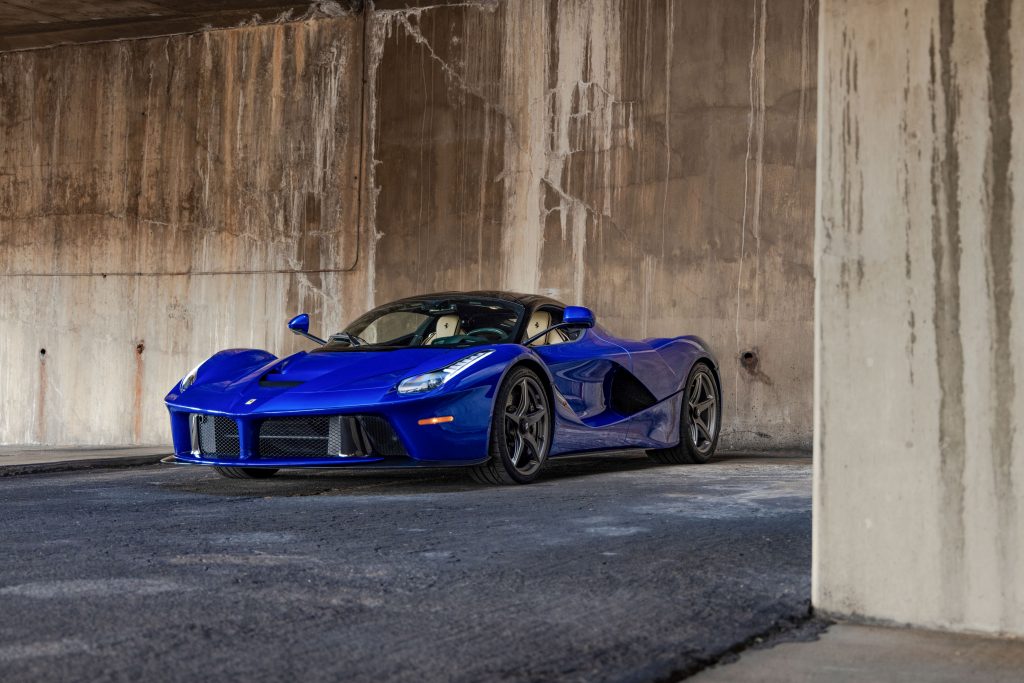 In another example of the power of uniqueness, this one-of-one Blu Elettrico over Crema leather 2014 Ferrari LaFerrari drew the second-biggest result of the Scottsdale season. Originally ordered by Greg Whitten, it remained in his care until 2021 and had 3186 miles on the clock at the time of the sale, as well as Ferrari Classiche Yellow Book certification. The final selling price of $4.075m makes it the highest result for a LaFerrari since RM Sotheby's single-car sale in 2016 ($7m) and Mecum's the same year ($5.170m).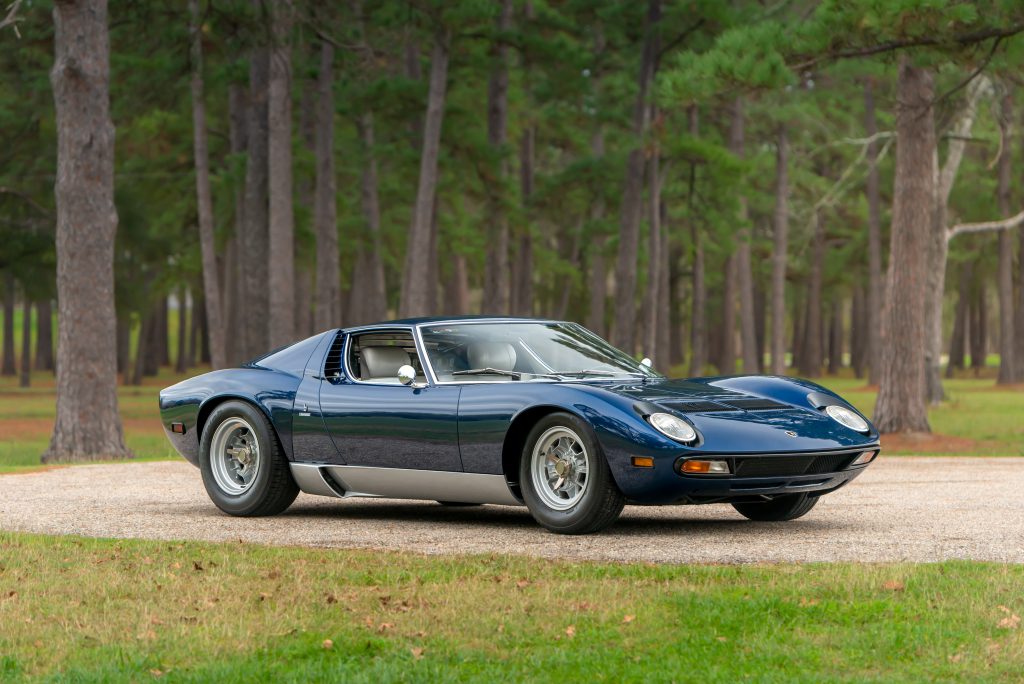 One of just 150 Lamborghini Miura P400 SVs ever built achieved RM Sotheby's second-biggest result. Boasting matching-numbers engine, body and gearbox, as well as desirable options such as air-conditioning and the split-pump lubrication system, chassis 4926 is believed to have originally been sold by Rome-based dealer Carpanelli to an Italian client called Cervini. They lived in Louisiana, and the car would spend its life in several US collections, including those of Bill Young and Randy Simon.
During the 2000s, it was restored by the Bobileff Motorcar Company, where the colour was changed to Blu Notte (midnight blue) with a light-grey leather interior. The engine was also rebuilt by none other than ex-Lamborghini engineer Bob Wallace. More recently the transmission, carbs and master cylinder were rebuilt. On the day, it sold for $3.580m.
Other notable results included a 1967 Ferrari 275GTB/4 by Scaglietti that sold for $3.360m against a $3m-$3.5m estimate, and one of two 1969 Chevrolet Corvette Stingray ZL-1 Convertibles, which sold for $3.140m against an estimate of between $2.6m and $3m. More details on those cars can be found here.
Further details