WORDS: ELLIOTT HUGHES | PHOTOGRAPHY: BARRETT-JACKSON, RM SOTHEBY'S, GOODING & CO, BONHAMS
Arizona Auction Week gets underway on January 22, 2022, at WestWorld of Scottsdale with Barrett-Jackson's sale of around 1000 diverse lots of collector cars, motorcycles and automobilia. The US auction house, which celebrates its 50th anniversary this year, hopes to top its impressive sales total of $105m and 95 record-breaking sales in 2021. The event will run until January 30.
Barrett-Jackson's Scottsdale dockets are renowned for their diversity, and 2022 is no exception. Back in October 2021 it was announced that a one-of-one GMC Hummer EV Edition 1 Pickup was slated for sale at the event, with $10,000 of the proceeds donated to The Heart of Neiman Marcus Foundation.
The GMC Hummer EV announcement was swiftly followed by news that two highly desirable cars were slated to cross the block: a 2015 Porsche 918 Spyder and a 1967 Ford Mustang Eleanor Tribute Edition.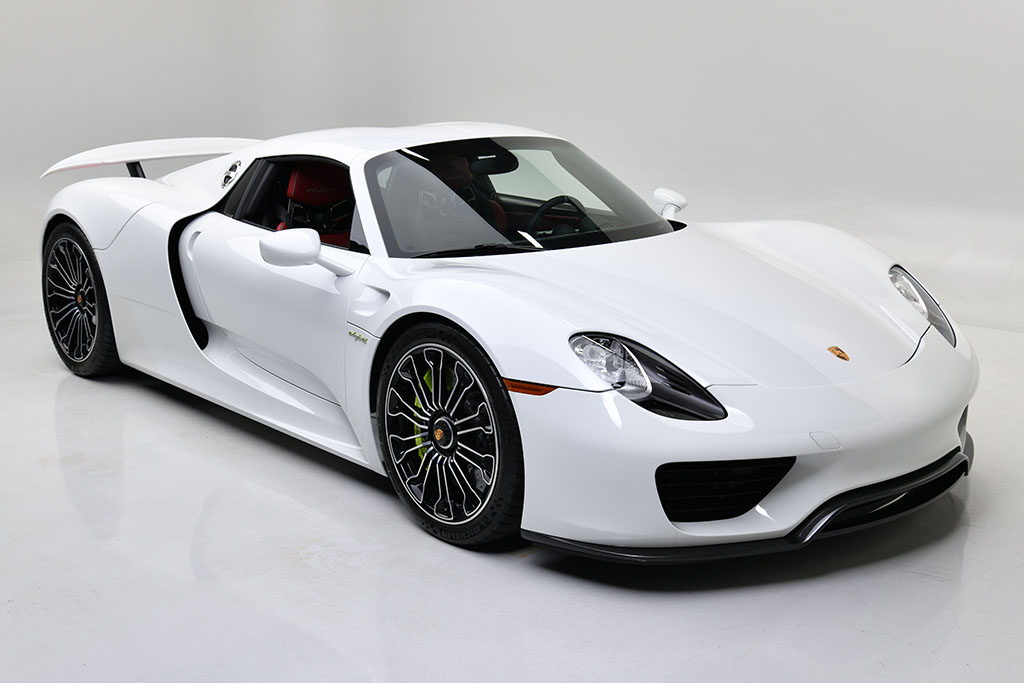 The 887bhp Porsche is finished in white over red leather and bears just 377 miles from new. Silverstone Auctions sold a similar car in November of last year for a cool $1.57m. The '67 Mustang was professionally assembled by the team that created the Mustang Eleanor hero car from the Hollywood film Gone in 60 Seconds, and is accompanied by signed photographs of the film's cast members.
A 1955 Mercedes-Benz 300SL Gullwing is expected to be one of the highest-grossing cars of Barrett-Jackson's entire docket thanks to its rarity and provenance. The car's first owner was the Ministry of Police in Havana, Cuba, and it spent the early part of its life being rallied by professional racing driver Santiago 'Chaquito' Gonzales.
The high point of the car's motor sport career came at the 1957 Havana Grand Prix National, where it took first place. The 300SL was restored to its original specification by its third owner, and is offered with 59,265 original miles.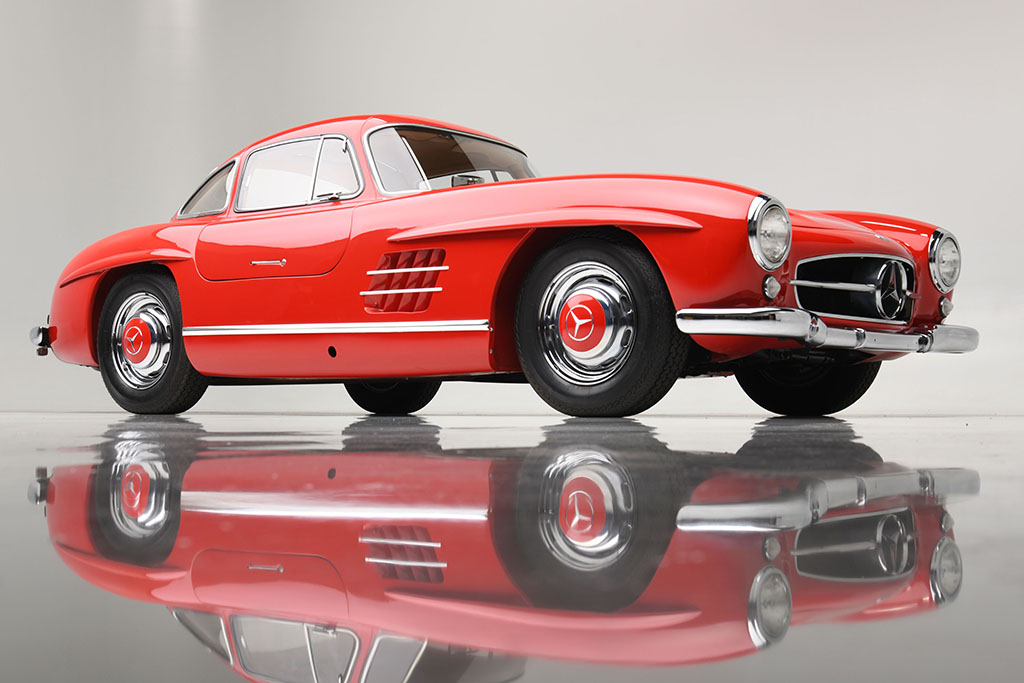 Several Shelby Cobras are also expected to perform strongly on Barrett-Jackson's auction block, particularly as 2022 marks the 60th year of Shelby American. The first is a 1967 Shelby Cobra 427 CSX, which was originally sold by Paradise Ford of Scottsdale. The local car underwent a full restoration in the 1990s, when it was sprayed in its arresting shade of metallic blue and upgraded to full S/C specifications.
The other Shelby Cobra on offer is the Lance Reventlow Cobra – a 1962 Cobra CSX 2032 which played a pivotal role in the earliest days of Shelby American and described by Barrett-Jackson as "truly one-of-one". The car was just the 32nd Cobra off the production line, and one of only 73 examples fitted with the early 260ci Hi-Po V8 engine.
It was originally sold to British-born American entrepreneur, racing driver and friend of Carroll Shelby, Lance Reventlow, who was an heir to the Woolworth fortune. The most expensive car sold at Barrett-Jackson's Arizona Sale in 2021 was a 1966 Shelby Cobra 427 Super Snake, which fetched $5.5m at the fall of the gavel.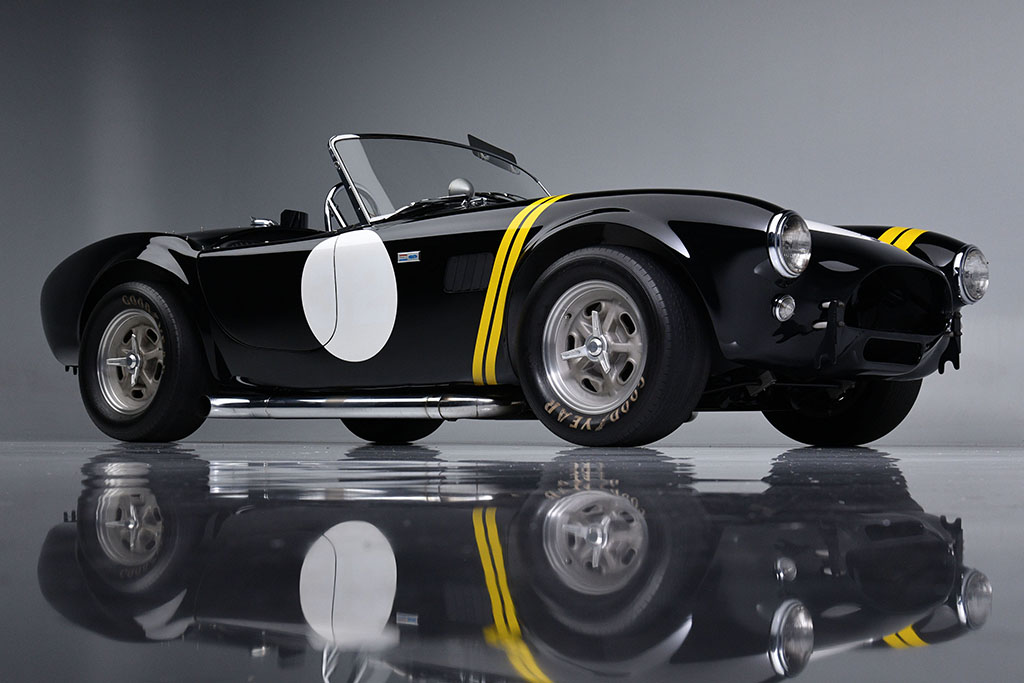 Gooding & Company will follow Barrett-Jackson's lead with its Geared Online Scottsdale Edition Auction on January 24-28. Although this is far smaller than Barrett-Jackson's event, the quality of cars offered in Gooding & Company's sale is undeniable, headed by a rare 1961 Maserati 5000 GT Coupé estimated at $700,000-$900,000.
Other coveted models offered at Geared Online include a 1957 Porsche 356 A Speedster ($275,000-$325,000), a Porsche 356 C Carrera Coupé ($575,000-$650,000) and a 1963 Lancia Flaminia Sport ($275,000-$350,000). The full Geared Online catalogue will be revealed on January 18, so expect plenty more important cars to be added to the docket.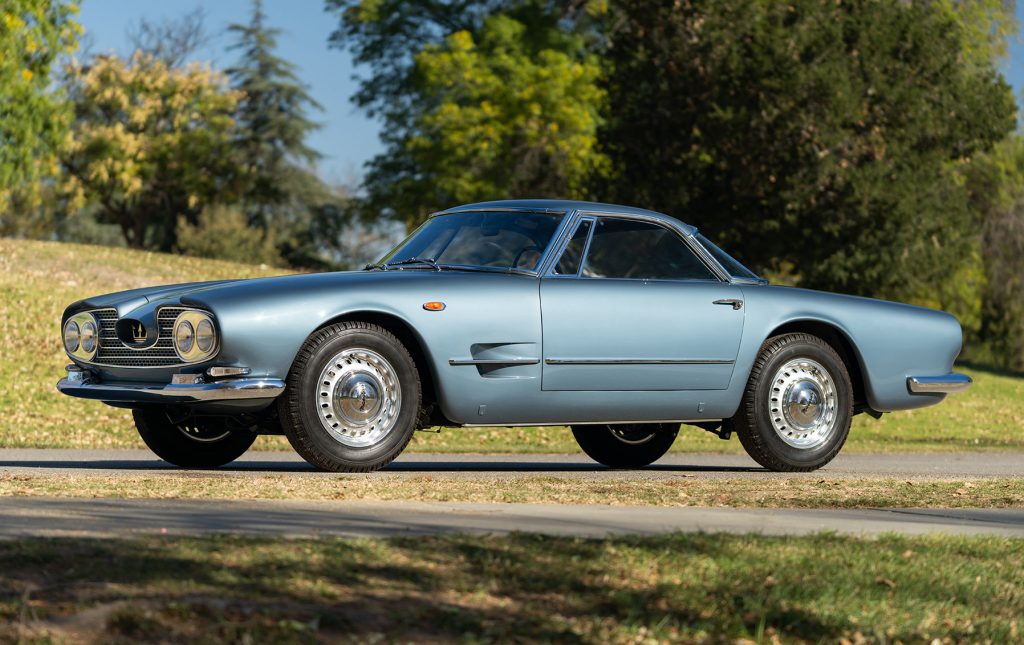 Worldwide Auctioneers offers collectors an opportunity to add several rare pre-war models to their collection at its annual boutique Scottsdale Auction on January 26. The headline lot is a Pebble Beach award-winning 1929 Duesenberg Model J Berline. This particular example was one of the first delivered by the US company in period, and will consequently attract plenty of attention from bidders when it reaches the auction block. The car is a joined on the docket by a similarly spectacular and rare 1935 Delahaye 135M Competition Drophead Coupé, which is one of just four examples built by Figoni in 1935 and the last known survivor.
Rivals RM Sotheby's and Bonhams will each hold their own auction events as Arizona Auction Week nears its end on January 27. RM Sotheby's sale will take place at The Arizona Biltmore Resort, and the company has created plenty of headlines with its offering of a 1955 Mercedes-Benz 300SL Alloy Gullwing, along with the entirety of the nine-car Tenenbaum Collection.
The 1955 300SL is exceedingly rare as one of just 29 aluminium-bodied examples produced by the three-pointed star, and that is reflected in its estimate of $7.0m-$9.0m. The Silver Gray Metallic-finished Mercedes also boasts extraordinary provenance, having competed in many of the world's most prestigious motor sport events between 1952 and 1956, including the Le Mans 24 Hours, Carrera Panamericana, Mille Miglia and Liège-Rome-Liège.
The Tenenbaum Collection comprises a selection of desirable European sports and supercars, including a 1987 Porsche 959 finished in Guard Red and a 2015 Porsche 918 Spyder. The two supercars are both low-mileage examples bearing 5482 miles and 1396 miles, and are estimated at $1.2m-$1.5m and $1.2m-$1.4m respectively.
Bonhams' Scottsdale Auction will be held at the Westin Kierland Resort, and a 1953 Mercedes-Benz 300S Roadster is one of the most captivating lots. The rare post-war car is a recent barn find and described by Bonhams as an "exciting and worthy restoration project".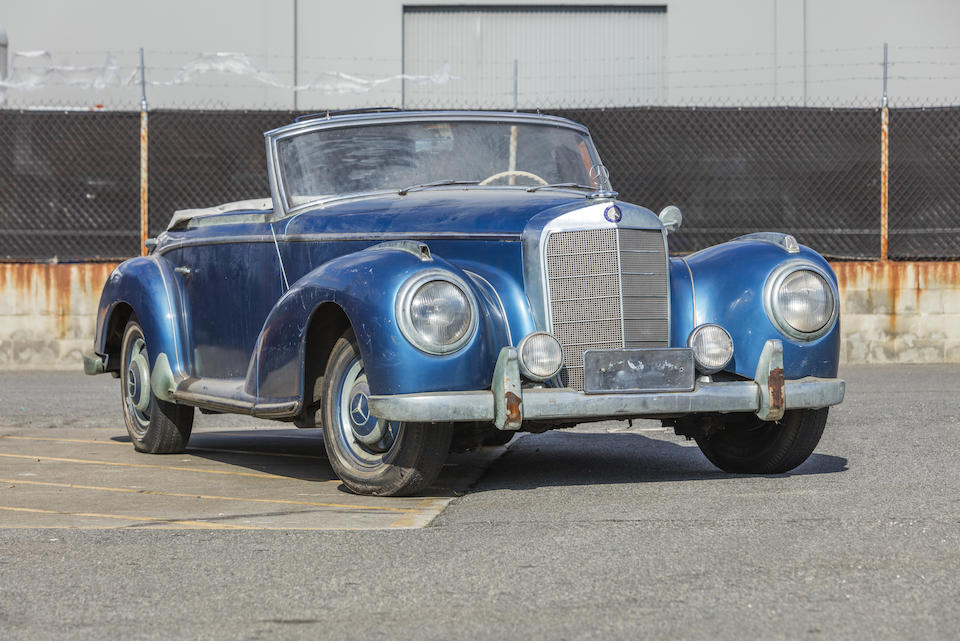 The offered 300S Roadster is believed to have spent its early life in its native Europe, before being exported to Venezuela and then purchased by a New York-based enthusiast in the 1970s. It would remain in the Tri-State area for the next 49 years, and was discovered in a New Jersey garage having laid dormant there for several decades
Scottsdale-based auction company Russo and Steele will be the main absentee in another Covid-stricken year for Arizona Auction Week, but the cars on offer and the fact that this year's auctions will go ahead in their usual January slot is encouraging as we head into 2022.
If you liked this, then why not subscribe to Magneto magazine today?