WORDS: NATHAN CHADWICK | PHOTOGRAPHY: RM SOTHEBY'S
One of 29 alloy-bodied Mercedes-Benz 300SL Gullwings is due to be auctioned by RM Sotheby's at its Monterey sale in August.
The 14th car built, it still has its matching-numbers 3.0-litre NSL engine. This unit upped the compression ratio, and featured a recalibrated fuel distributor, a bespoke butterfly valve and a reworked competition camshaft to deliver 240bhp. The suspension was similarly tweaked, with dampers and springs specific to these racing-derived cars.
The most important changes, however, were the aluminium body panels, which shaved 209lbs (94kg) from the car, in tandem with the Plexiglas windows. These weight saving helped make the model a winner, with notable victories in endurance racing of the era.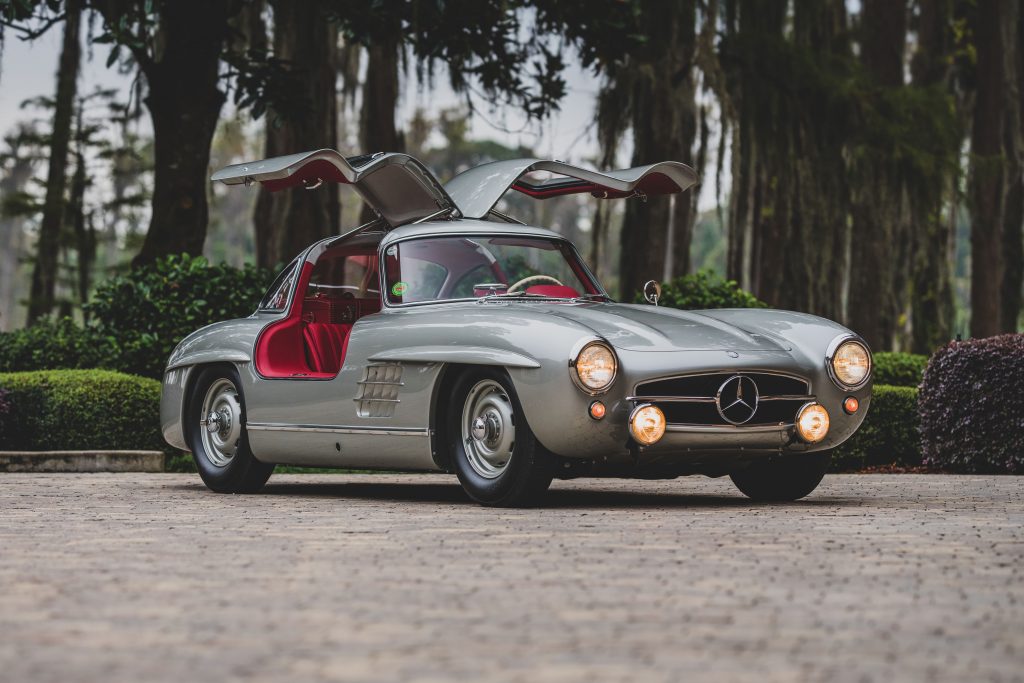 This particular car, chassis 00383, was ordered by New York's Mercedes-Benz dealership with its instruments in miles, a windshield washer and sealed-beam headlights. It also came with two spare rear axles (3.25 and 3.42) with Rudge hubs, and was finished in Silver Grey metallic. It rolled out of the factory in early June 1955, reportedly for Larry Stewart of Cleveland, Ohio, but knowledge of its early life is scant. It had returned to Europe by the mid-2000s, and was in the stewardship of Italian Mercedes-Benz collector Alberto Cefis.
In around 2008 Johannes 'Hans' Kleissl of Polling, Bavaria, and the man behind 300SL restorer HK-Engineering, bought and then restored the car. It took part in several events, including the Mille Miglia Storica.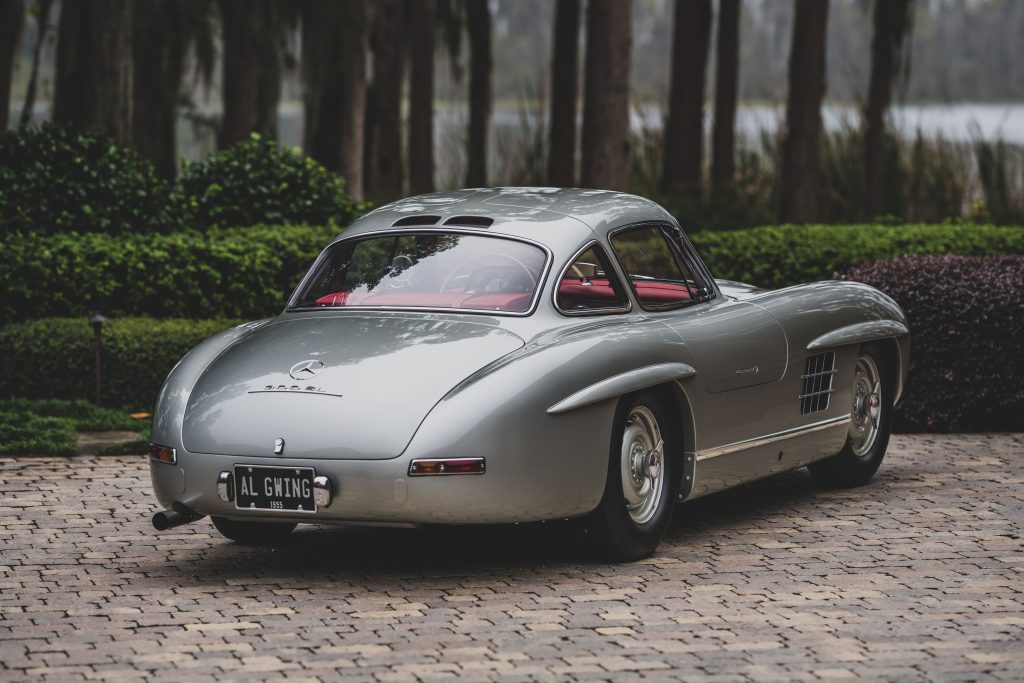 It returned to the US, and was then bought by the vendor in 2015. It was comprehensively restored by Precision Autoworks in New Jersey, along with a set of factory-option Karl Baisch luggage that had been sourced for the car. According to RM Sotheby's, Precision Autoworks "completed a full mechanical rebuild of the engine, suspension and brakes, while repainting the exterior in correct DB 180 Silver Gray Metallic and reupholstering the interior in the proper red leather. In an appropriate stylistic choice, the car was configured in the fashion of a period endurance racer, with the addition of Marchal driving lamps, factory-optional Alfred Baisch racing harnesses, and the removal of the bumpers (resulting in a particularly pure expression of the Gullwing's iconic coachwork design)".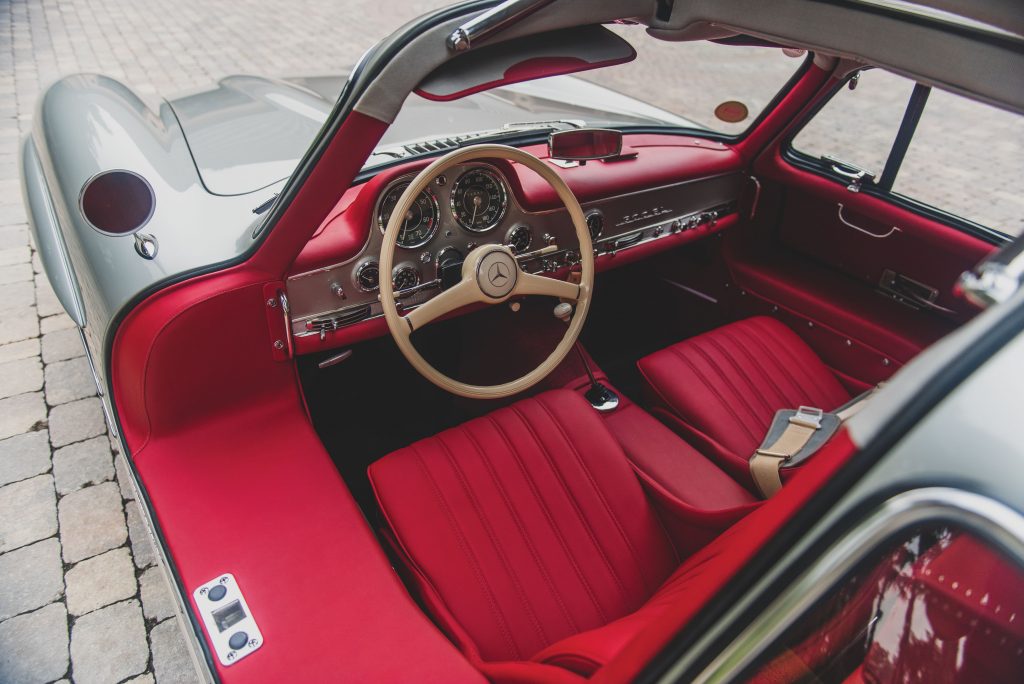 The car was then displayed at the 2016 Radnor Hunt Concours d'Elegance, the 2016 Hilton Head Island Concours d'Elegance and the 2017 Amelia Island Concours d'Elegance.
At the time of writing, RM Sotheby's hadn't provided an estimate, but while the car won't be quite as expensive as the Mercedes W196 that sold recently, RM's last alloy Gullwing sold at its Arizona sale earlier this year for $6,825,000. This example is due to be sold at RM Sotheby's two-day sale at the Monterey Conference Center in central California between August 19 and 20. More details can be found here.