WORDS: ELLIOTT HUGHES | PHOTOGRAPHY: GOODWOOD
"I adore driving racing cars for a living, and I never want to do anything else. To use a 'Hamiltonism': I feel blessed to be here," smiles Alex Brundle as we sit in a quiet corner at the Goodwood Members' Meeting.
It's Sunday morning, and the latest Brundle to become both a professional racing driver and commentator has kindly agreed to a chat before his second outing in a fearsome 1963 AC Cobra Le Mans Coupé for the Graham Hill Trophy. Alex is remarkably relaxed for a man who will soon be wrestling a notoriously recalcitrant machine with 450bhp around an unforgiving, fast and old-school circuit on crossply rubber:
"It is a bit lairy, but that's why we're here and that's why we enjoy it; every single control I have in the car is there to help me manage the chaos of having so much power and such little grip. I've got all the controls and it will only go as fast as I make it – so let's see how fast I can make it go!"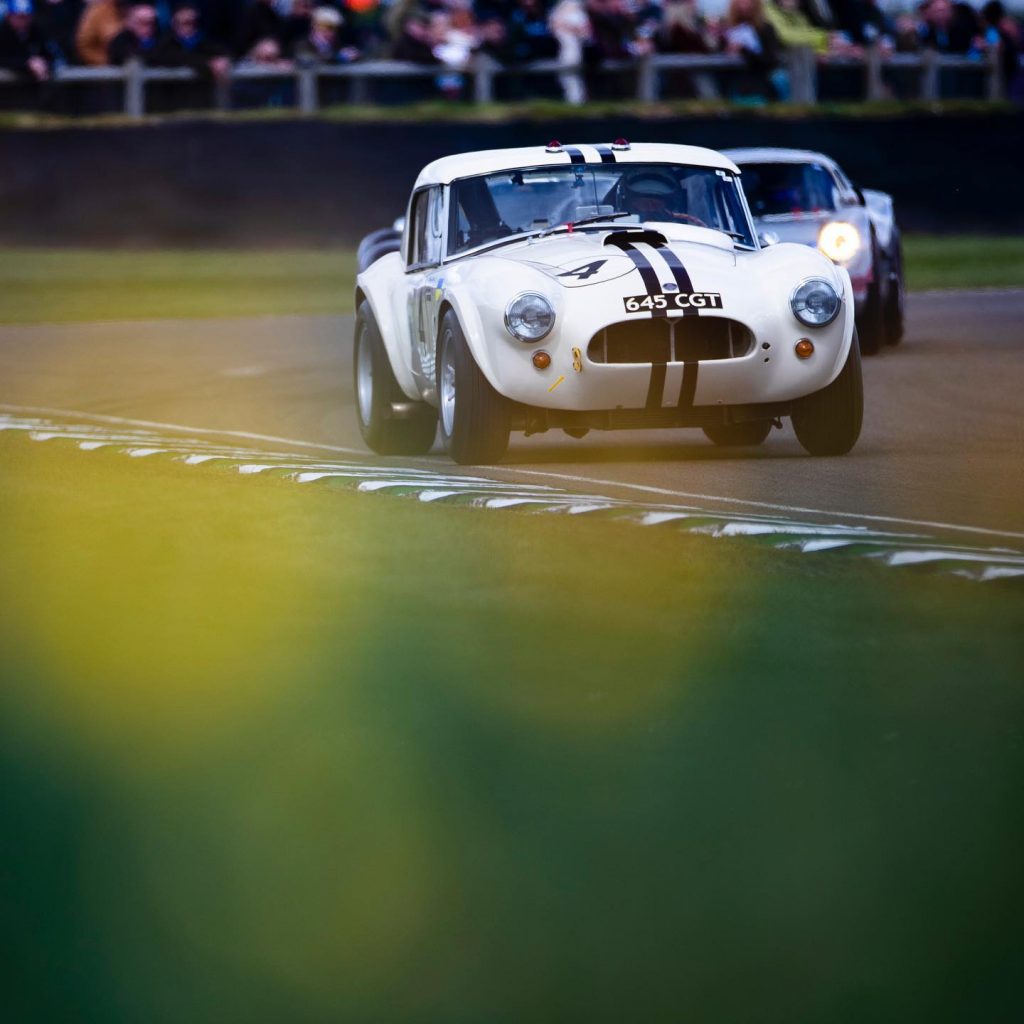 Alex's other steed for the weekend is another historic race car with a thunderous American V8 soundtrack: a 1978 Chevrolet Camaro Z28. Alex drove the Camaro alongside James Thorpe in Saturday's epic Gerry Marshall Trophy saloon car race, and the pair finished 11th.
"The Z28 behaves and it's a lot more hospitable than the Cobra. It has a GT Car or Touring Car kind of feel; like a long, heavy Mustang. There's a bit of power steering, a pneumatic feel to the brake pedal and a big synchromesh gearbox. But it's a car you must be really patient with, because the reaction speed just isn't there," he explains.
It's understandable that Alex finds a car such as the Camaro somewhat lethargic when he's spent the past ten years forging a successful career driving the bewinged, carbonfibre missiles that comprise the prototype classes of the World Endurance Championship.
"Historic racing is about using what you know without using what you have," he says sagely. "We're not allowed to use modern technology to make old cars better, but we are able to use the things that we've learned."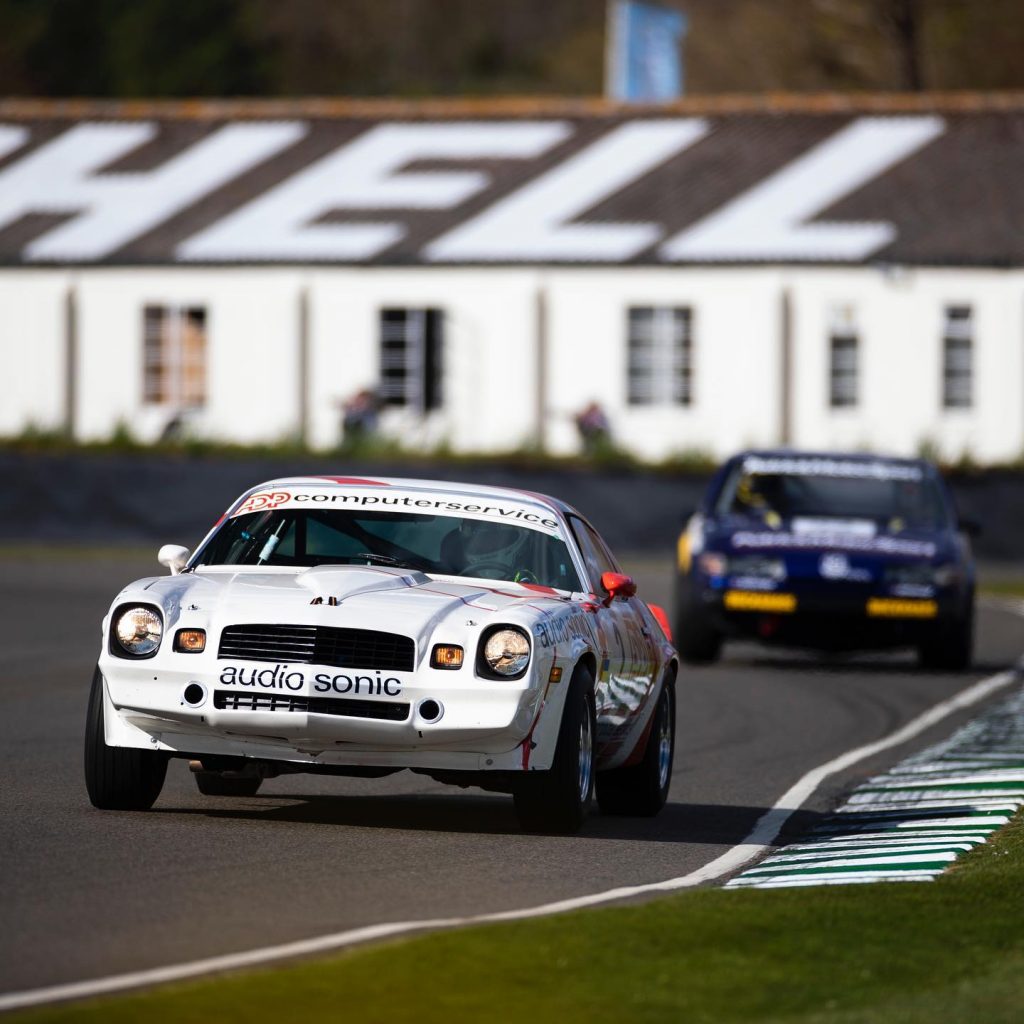 Unsurprisingly, the restrictions that Historic motor sport regulations place on modern technology means that the experience of racing at somewhere such as Goodwood is very different from the World Endurance Championship:
"I'm used to working with a team of 30 people on one car, with live data that means your engineer knows before you do if you have a puncture. Sometimes that can be a problem, because your engineer can spend so long looking at his laptop that he doesn't realise that it's raining!
"But at the same time, there's a certain precision to professional racing that can be applied to running these Historic cars. On the suspension side, for example, there's things you can learn from racing in GT3 cars and Prototypes that Historic teams can then apply to an E-type, which is really cool."
As well as sharpening his versatility as a driver, Alex's involvement in Historic motor sport led to the opportunity of a lifetime when he was offered an evocative drive in his father's 1990 Le Mans-winning Jaguar XJR-12 Group C car.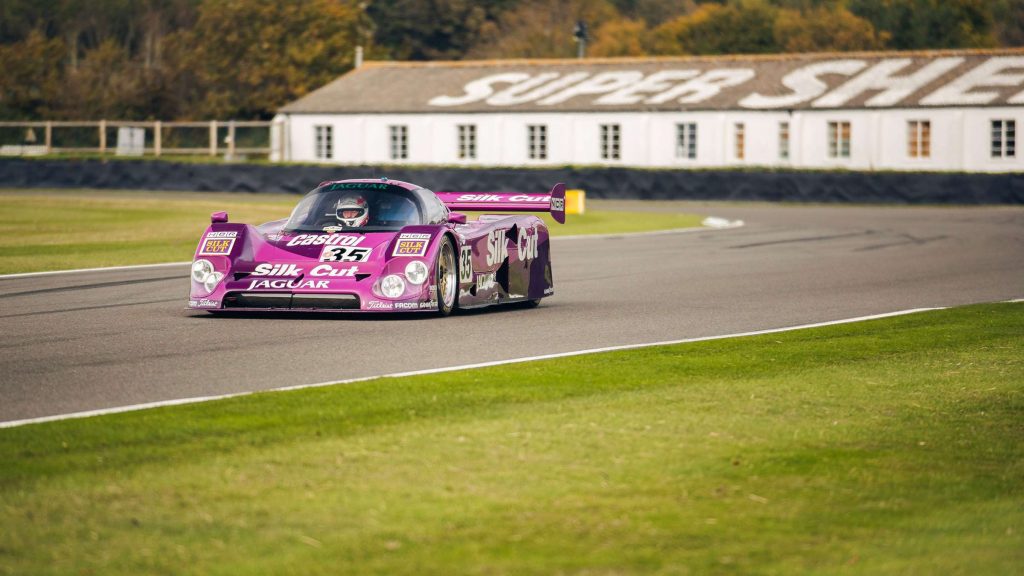 "That was one of the best days of my life," he enthuses. "It was just fabulous. It's bizarre, because you almost forget that it's designed to go fast; it was just so entertaining that you think 'surely, it's just designed to look and sound amazing?' Driving it was an incredible experience."
Although most people associate the Brundle name with Formula 1, to Alex it's his childhood memories of his father in sportscar racing that moulded his own passion for the sport.   
"Le Mans has always been a big deal to me. I don't really remember my father in Formula 1, I was a bit too young – he stopped when I was about five or six years old. One of my earliest motor sport memories was being at the Lurcy Levis test track in France with my dad for the development of the Toyota GT-One. I was only about eight or nine years old," he recalls.
"The GT-One had problems all day and it just wouldn't go. So I remember playing a 400-goal game of football with Ukyo Katayama with a stone and two jackets!" Alex laughs. "I've had some tremendous experiences with all of those guys, and they were just doing an amazing job in those cars."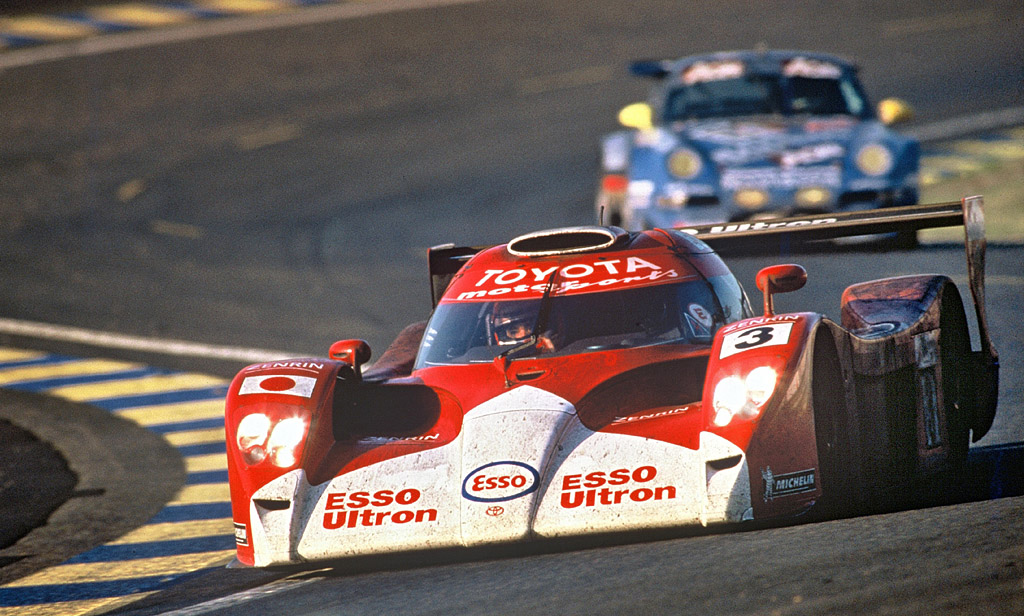 While experiences such as this certainly inspired Alex to diligently work his way into professional motor sport, it was destiny that led him in his father's footsteps into the commentary box:
"It was a really weird career path, because my commentating career actually came about through Will Buxton after I stopped racing in GP3. I did a couple of commentaries alongside him for GP2, and then I had a Works Bentley test that clashed with the next commentary. It was my fault, and I let them down at the last minute and couldn't do the rest of the year.
"Then, about five years later, I was in the RAC Club before Le Mans chatting with Mike Conway. Suddenly, Deane Locke who is the FOM media and broadcast director comes over and says: 'Do you remember me? Because I need a commentator again and can you make it next week?' That kicked everything off again, and now I'm in this bizarre scenario where I've become the second Brundle commentating on the second series."
Carrying the double-edged sword of a famous surname while following the path of your father into each of his highly successful careers can't have been easy an easy task. But Alex has handled the switch into the commbox just as adeptly as his inspired move from single-seaters to sportscars back in 2012.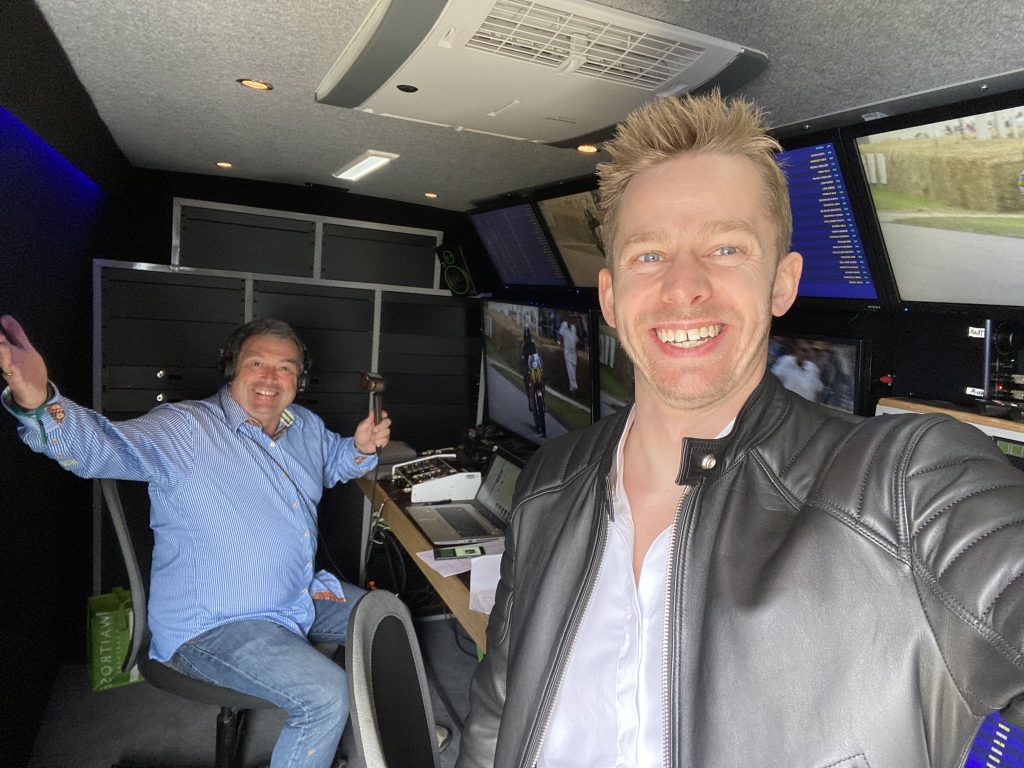 "I think the biggest problem with having a famous surname is perceived advantage," Alex explains. "Sometimes you need a bit of help, because in modern motor sport money talks. If Brad Pitt knocked on your front door and asked you for half a million pounds so that his son could go racing you would probably say 'no' – it's pretty simple.
"But at the same time, it definitely opens doors, and it can be massively helpful. Yes, people can be a little strange around you at racetracks and judge you on what you do, but I think that has armed me in the commbox."
Alex plans to continue his Historic racing with appearances at The Classic at Silverstone and will likely return to the Goodwood Revival in September. But his focus is on the World Endurance Championship, where he has signed a two-year contract with Inter Europol Competition in a bid become the second Brundle to win the Le Mans 24 Hours. It is less certain whether Alex plans to then become the next Brundle to commentate over Formula 1…
"I have an innate sense that the number-two commentator should be an ex-F1 driver. I haven't raced at that level, so I'm nowhere near as qualified as someone such as Jenson Button to make the big call in the big moment," he admits. "I would be happy to do it, but only if the audience really wanted me to and had complete confidence in me and my analysis of what's going on."
Despite his humility, and judging by the success Alex Brundle has already achieved behind both steering wheel and microphone, it wouldn't be a surprise to see him cross the line in first place at Le Mans in the near future, or to hear his voice over an F1 broadcast when his father's iconic broadcasting career finally comes to an end.