WORDS: ELLIOTT HUGHES | PHOTOS: SILVERSTONE FESTIVAL
The August Bank Holiday weekend sees the return of one of the UK's biggest historic motor sport events: the Silverstone Festival.
Formerly known as The Classic, the award-winning event (August 25-27, 2023) will see more than 100,000 enthusiasts head to the iconic Northamptonshire circuit. There they will witness close to 1000 entries duel across a packed 20-race schedule, in a thrilling weekend of Historic motor racing.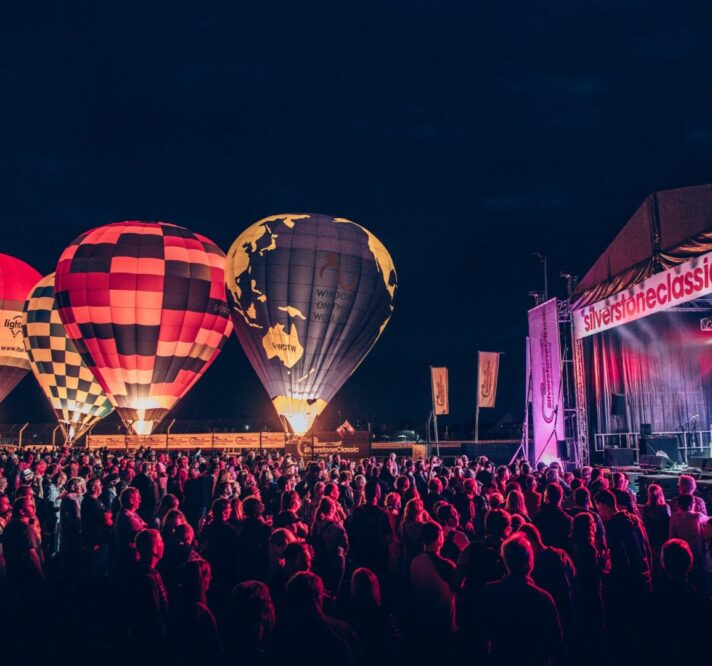 The award-winning event will see more than 100,000 enthusiasts head to the iconic Northamptonshire circuit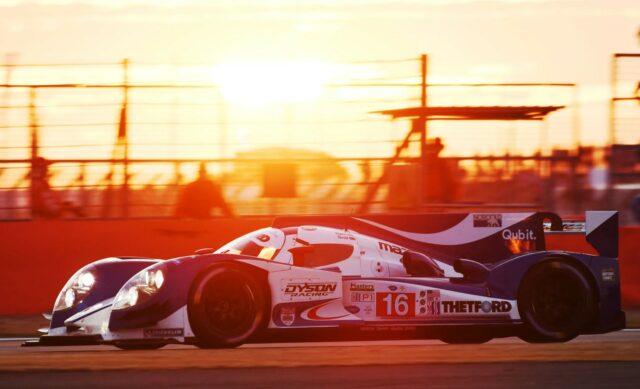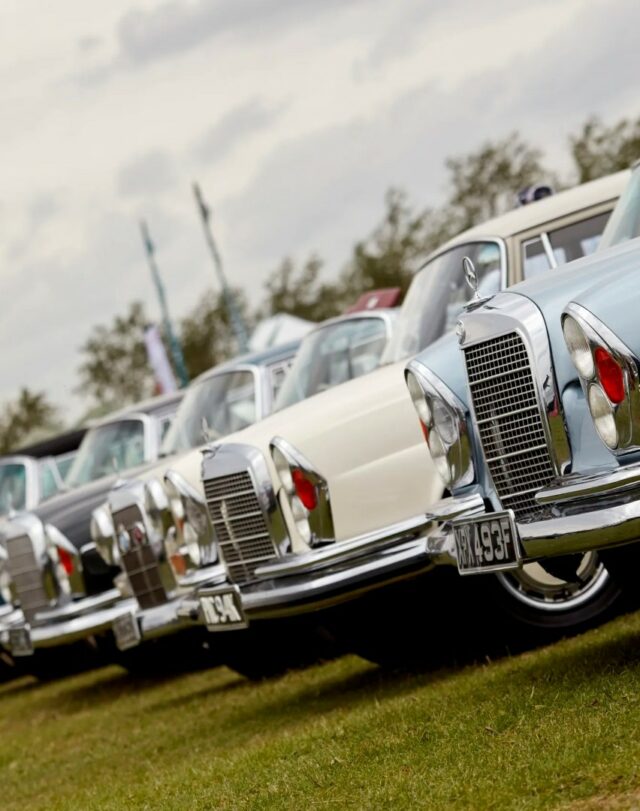 Complementing the on-track action is an equally busy timetable of off-track attractions, including live music from the likes of McFly and the Sugababes, Foodie Fest, a funfair, a shopping village, racing simulators and Iconic Auctioneers' collector car auction. There will also be more than 100 car clubs present, showcasing the UK's rich and diverse automotive culture.
The 2023 edition is particularly special, because it falls on the 75th anniversary of the Silverstone Circuit. To commemorate this milestone, the organisers have assembled a momentous grid of front-engined Grand Prix cars that will go wheel-to-wheel in the 75th Anniversary Grand Prix Trophy.
This one-off race is sure to be one of the weekend's highlights; it pays homage to Silverstone's first race meeting, the International Grand Prix, which was held in October 1948. Two cars that competed in that very race 75 years ago are confirmed to be taking part: the Talbot-Lago T26 of Frenchman Phillippe Étancelin, and John Bolster's ex-Prince 'Bira' Birabongse of Siam's ERA R5B.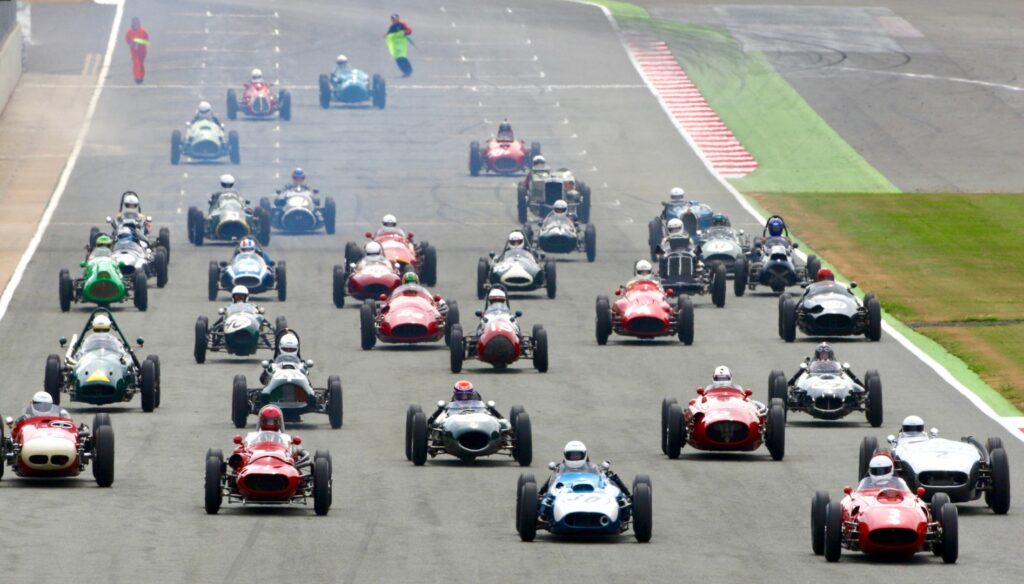 Another important anniversary that falls in 2023 is, of course, the 100th anniversary of the Le Mans 24 Hours. Fittingly, a number of cars that competed at La Sarthe between 1995 and 2016 are taking part in this year's Masters Endurance Legends races. Highlights include three V12 diesel-powered Peugeot 908s – including the overall winner of Le Mans in 2009 – as well as the Gulf-liveried Lola Aston Martin DBR1.
Formula 1 fans both old and new will be well catered for at this year's event, too. Past challengers from Williams, Lotus, McLaren, and Tyrell, as well as other 3.0-litre Grand Prix cars that competed between 1966 and 1985, will square off in the Masters Racing Legends class.
The HGPCA Pre-66 class, meanwhile, celebrates pioneering F1 cars that range from two-seater Bugattis of the 1920s, through the front-engined cars of the 1950s to the beautiful cigar-shaped machines raced by the likes of Jim Clark and Graham Hill in the early '60s.
Back in the Paddock, there will be a display of some of the greatest modern F1 cars. Highlights include the 2010 Mercedes MGP W01 raced by Michael Schumacher, Alain Prost's 1993 World Championship-winning Williams FW15C and the Williams FW19 that delivered Jacques Villeneuve the 1997 title. Lewis Hamilton's 2013 Mercedes W04 will also be demonstrated on-track by Esteban Gutiérrez.
The all-new F1 FanZone looks to serve the category's recent surge in popularity with simulators, a pitstop challenge and live coverage of the weekend's Dutch Grand Prix. Visitors will also have the opportunity to get up close to some current F1 cars from the likes of Williams Racing, Mercedes-AMG Petronas, McLaren, Oracle Red Bull Racing, Aston Martin Aramco Cognizant and BWT Alpine.
Those looking to see the closest racing won't want to miss the pre-1966 International Trophy for Classic GT Cars. The race card includes boisterous AC Cobras, gorgeous Jaguar E-types, Porsche 911s, Ferraris, Aston Martins, Lotus Elans and more.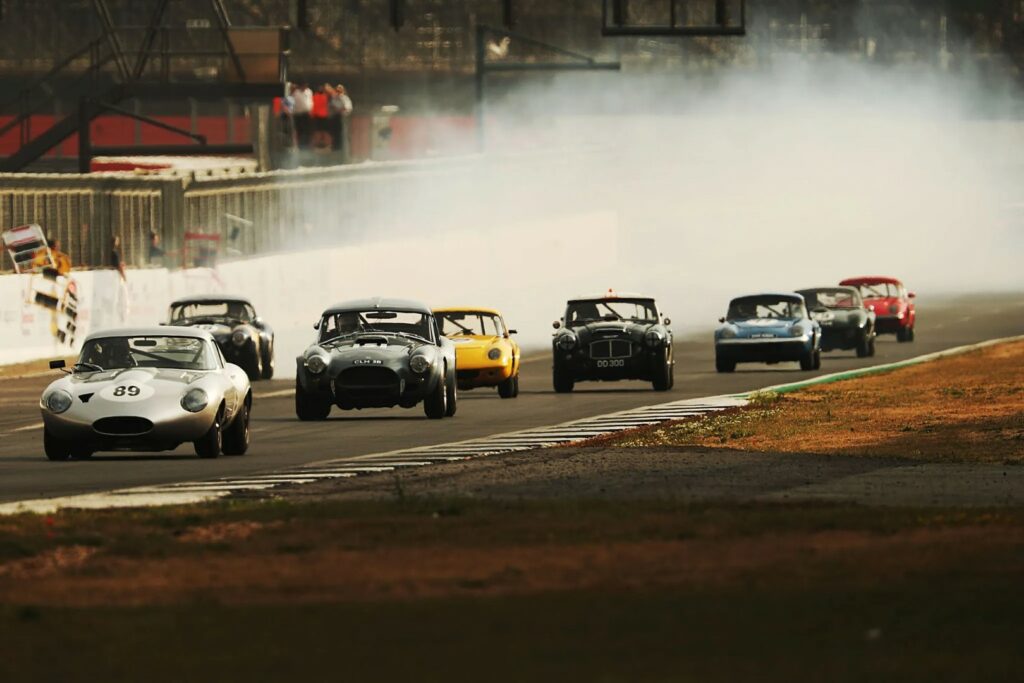 The MRL Historic Touring Car Challenge is another category that promises all the close, door-banging antics of tin-top racing. This multi-class, feature-length race brings together past Touring Car greats from pre-'66 right up to 1990 – so expect everything from the turbo whistle of Ford Sierra RS500s to Lotus Cortinas flamboyantly oversteering around Luffield.
Some of the noisiest aspects of the weekend will come courtesy of the Days of Thunder NASCAR demonstration. NASCAR turns 50 this year, and the Silverstone Festival is a rare opportunity to see (and hear) these fearsome machines on UK soil.
Several other notable anniversaries will be celebrated by various car clubs at the event, too. One hundred years of Porsche, 120 years of Ford, 100 years of Triumph, 75 years of Lotus, 70 years of Corvette and the 50th anniversary of the Caterham Seven are all being honoured with spectacular displays.
Finally, Iconic Auctioneers (formerly Silverstone Auctions) will hold a major sale of classics that includes three ex-Colin McRae rally cars, Andy Rouse's 'lost' Ford Sierra RS500 Cosworth touring car and a pair of Le Mans racers featured in the new Gran Turismo film. At last year's event, the auction house made headlines with the sale of the 1985 Ford Escort RS Turbo S1 that belonged to Diana, Princess of Wales, which sold for £722,500.
For tickets to this year's Silverstone Festival, click here.