WORDS: ELLIOTT HUGHES | PHOTOS: RM SOTHEBY'S
The world's only factory-owned Ferrari 250GTO Series 1 race car is heading for the auction block in RM Sotheby's Modern and Contemporary Art sale in New York on November 13, 2023.
Valued "in excess" of £47m ($60m), the 1962 Ferrari 330LM/250GTO is primed to become one of the most expensive cars ever sold at auction, vying for second place behind the staggering £115m ($143m) achieved by a Mercedes-Benz 300 SLR Uhlenhaut Coupé in 2022. Second place is currently held by another 250GTO, which RM Sotheby's sold for $48.4m (£38m) in 2018.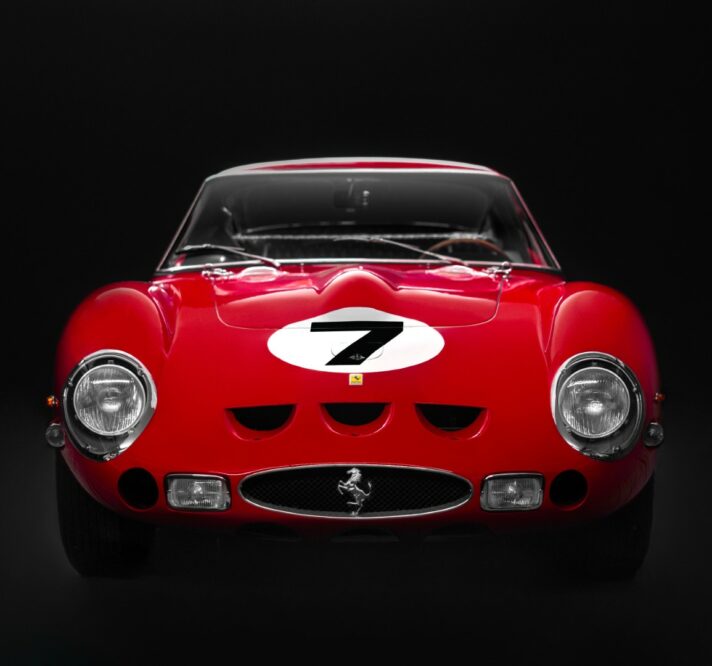 The 1962 Ferrari 330LM/250GTO is primed to become one of the most expensive cars ever sold at auction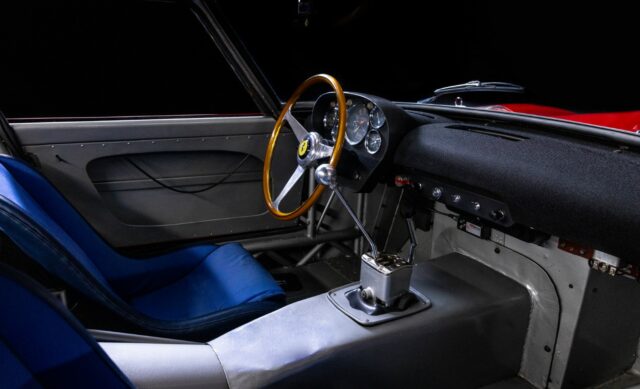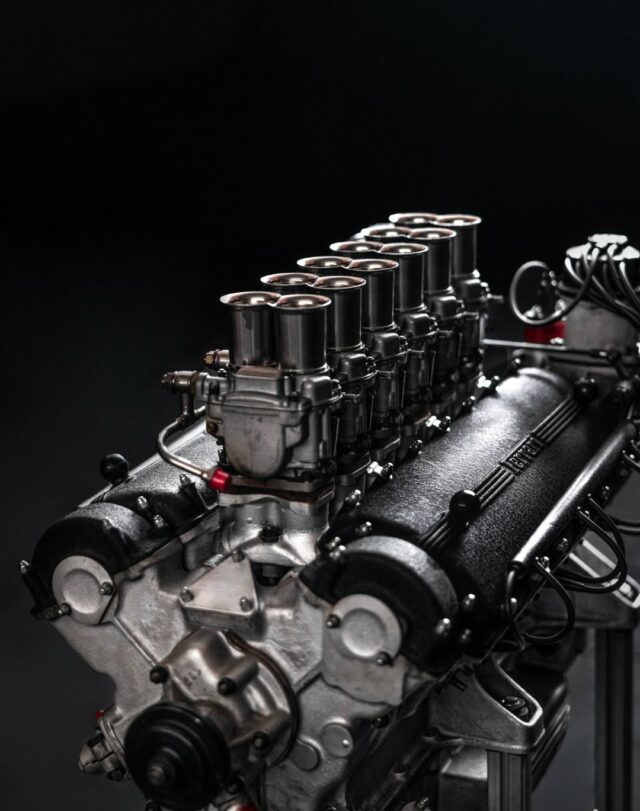 "The 1962 Ferrari GTO we're bringing to market is more than a classic; it's a legend," asserted RM Sotheby's head of auctions, Gord Duff. "Being the only Series I GTO to ever race as a factory-campaigned car, it represents an unparalleled piece of automotive history."
The 330LM was a racing derivative of the legendary 250GTO that was built to comply with new sportscar regulations concocted for the 1962 season. The example offered is the second of just three such cars, distinguished by a larger, 4.0-litre Colombo V12 and a bigger bonnet bulge.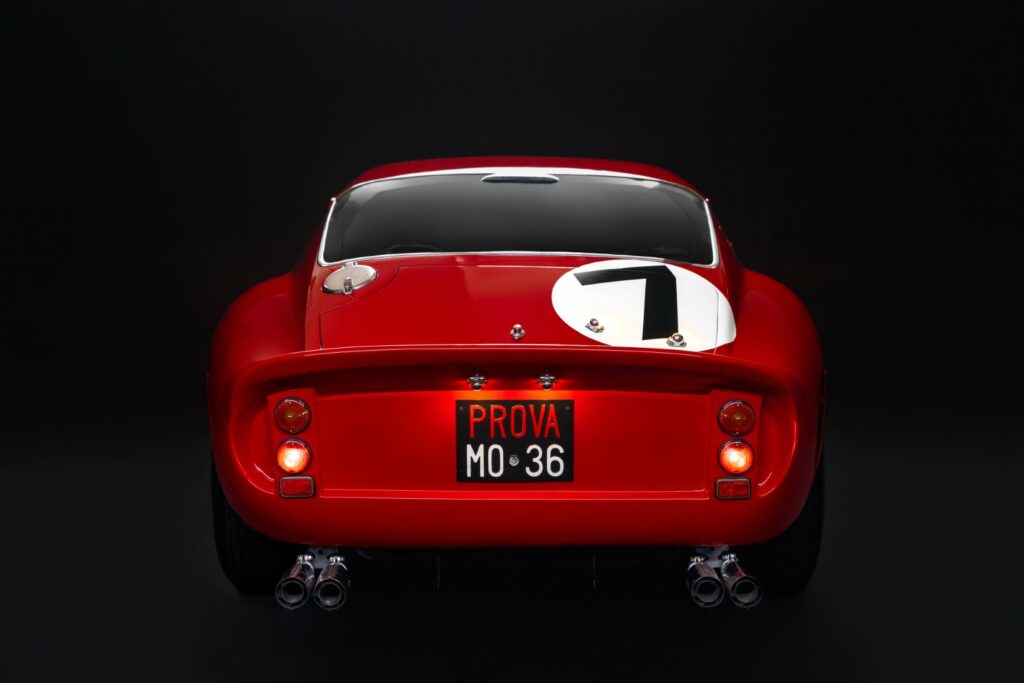 As well as being exceptionally rare, chassis 3765 also has a venerable motor sport pedigree. It was driven by Mike Parkes and Lorenzo Bandini at the Le Mans 24 Hours, and also bagged a class victory in that year's Nürburgring 1000km. It finished runner-up in the 1965 Sicilian Hillclimb Championship as well.
Chassis 3765 first passed into private ownership in 1964 after Ferrari sold it to Ferdinando Latteri, who installed a 3.0-litre engine so that it could be fielded as a GTO in Italian GT racing. Latteri purchased the car for just $6000 – around $59,000 (£46,000) in today's money.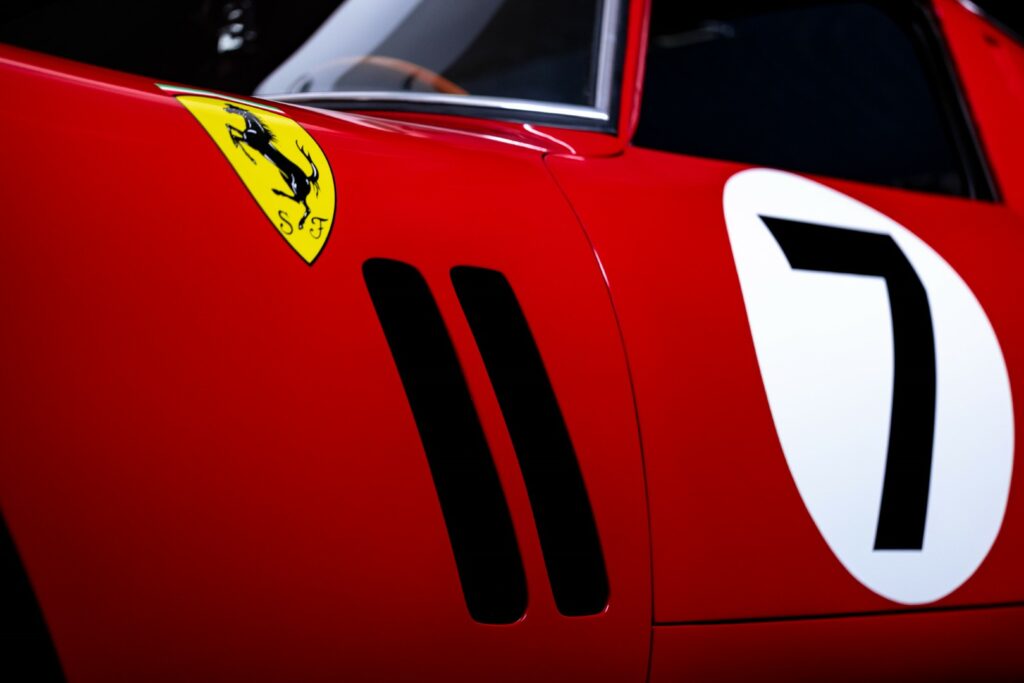 In 1967, the Ferrari was exported to the US. It was then purchased by collector Jim Jaeger of Ohio in 1985, for $500,000 ($1.4m/£1.1m today). Jaeger subsequently relocated the original engine and subjected the car to a full nut-and-bolt restoration. It has remained in his possession ever since. 
Jaeger's tenure of ownership has seen chassis 3765 become a regular on the concours circuit. Highlights include a second-place finish at Pebble Beach in 2011 and Best of Show at Amelia Island in 2012. It also won a Blue Ribbon at the Meadow Island Concours d'Elegance.
For more information, click here.