WORDS: ELLIOTT HUGHES | PHOTOS: ZENVO
Danish hypercar manufacturer Zenvo has unveiled its first all-new model since the brutalist ST1 of 2008. Called the Aurora, Zenvo's latest offering combines 1850bhp of hybridised V12 firepower with lightweight carbonfibre construction to create one of the most extreme road cars ever.
The Aurora, which was unveiled at Monterey Car Week 2023, will be offered in two specifications: Tur (touring) and Agil (agile). As you might have guessed, Tur is the model that prioritises comfort and on-road performance, while Agil caters to those looking for the ultimate track-day machine.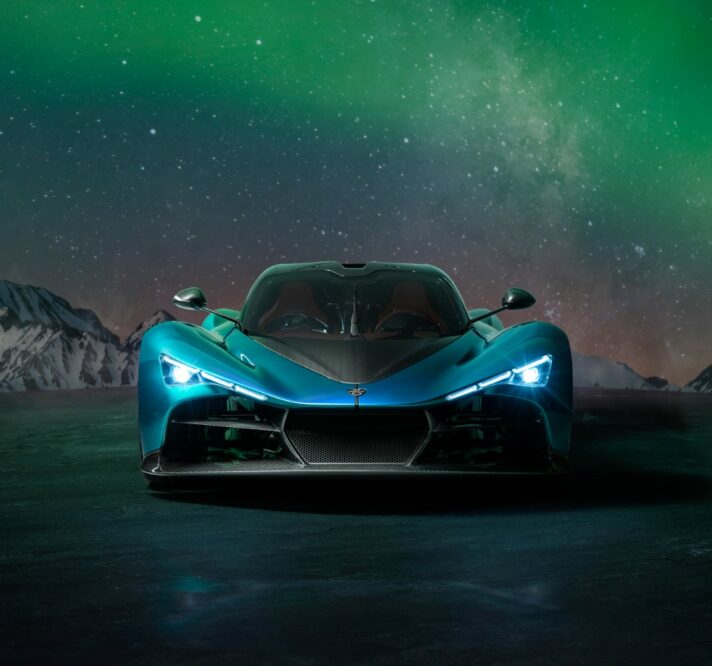 0-62mph takes just 2.3 seconds and astonishingly, 0-185mph is dealt with in nine seconds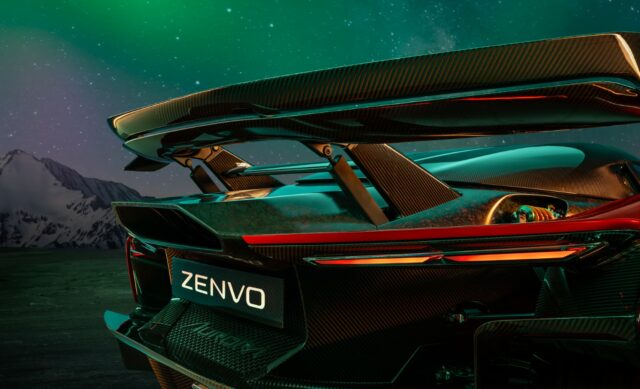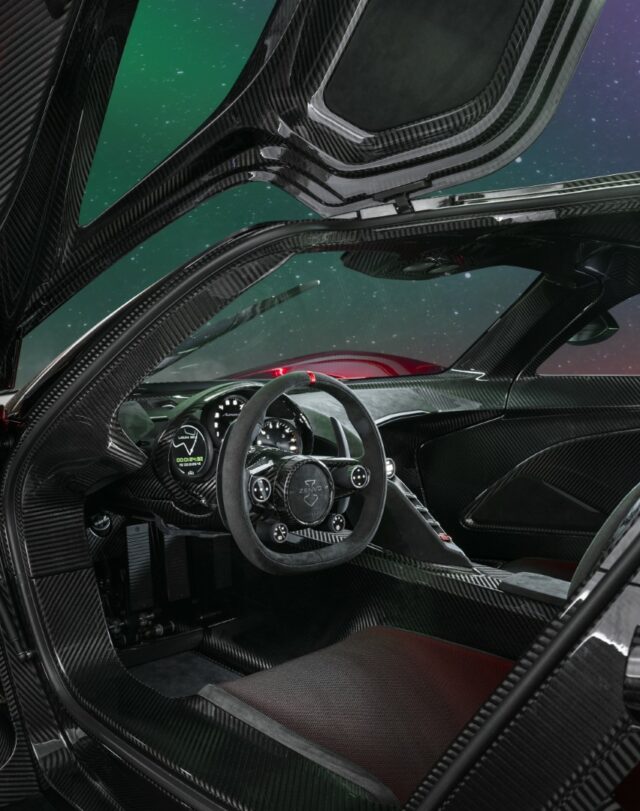 Both configurations are powered by the same 6.6-litre, quad-turbocharged, 'hot-vee' V12 engine and are based on Zenvo's new ZM1 modular carbonfibre chassis. The suspension geometry, aero package, transmission ratios and hybrid powertrain are where the two specifications diverge.
The mid-mounted V12 is a bespoke unit that was developed by MAHLE Powertrain – a longtime engineering partner of Scuderia Ferrari. Zenvo says this is the most powerful V12 ever fitted to a road car, producing a mighty 1250bhp with a 9800rpm redline. Both Tur and Agil models feature a 200bhp electric motor sandwiched between the V12 and seven-speed paddleshift transmission. The electric motor doesn't just add power; it also fills any torque gaps in the V12's power delivery plus serves as a reverse gear and starter motor.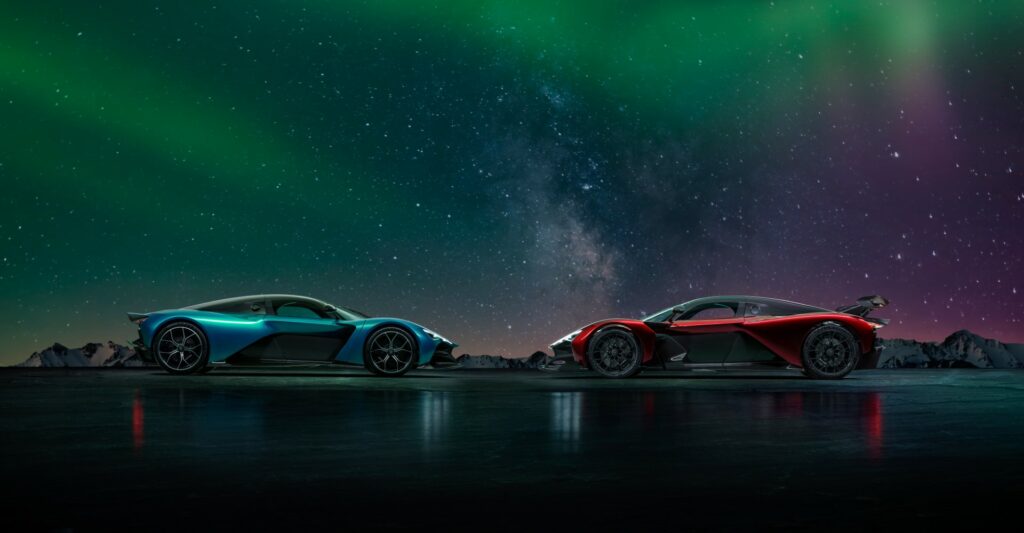 The Aurora Tur takes hybridisation a step further with two additional electric motors powering the front wheels. This brings the total power output to 1850bhp, and enables four-wheel drive and torque vectoring, albeit with a 150kg weight penalty over the rear-wheel-drive Agil model. Nevertheless, both vehicles are lightweight by today's standards, with the Aurora Agil weighing 1300kg versus 1450kg for the Tur.
Translate all this into performance figures, and the results are astounding. The more powerful four-wheel-drive Tur is, predictably, the faster of the two vehicles – at least in a straight line. The 0-62mph sprint takes just 2.3 seconds and, astonishingly, 0-185mph is dealt with in nine seconds – about the same time it took you to read this paragraph. The Agil, on the other hand, will do 0-62mph in 2.4 seconds and 0-185mph in a similarly ludicrous time of ten seconds. Flat-out, the Agil will breach 227mph, while the slipperier Tur will keep going until it reaches 280mph.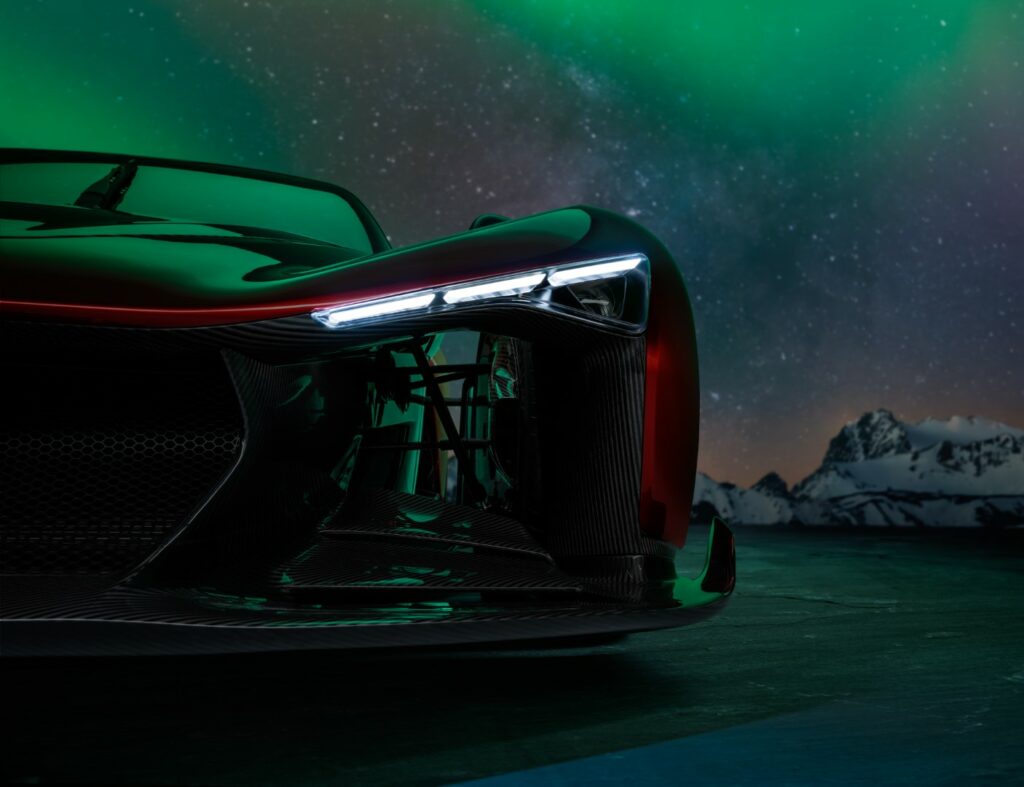 A key factor behind the Aurora's performance is its porous, aerodynamic bodywork, which exposes around 70 percent of the carbonfibre monocoque beneath. This allows clean air to flow over, under and through the car, generating downforce and reducing drag through cavernous aero tunnels.
The Agil-spec model is equipped with an aggressive front splitter and fixed rear wing that help create 880kg of downforce at 155mph – more than a McLaren Senna. Zenvo has abandoned its gimmicky tilting rear wing concept for the Aurora, although this still serves as an airbrake and can adjust its angle of attack on the fly. The cleaner Tur eschews aggressive wings and produces its downforce via underbody aerodynamics with active rear tunnels.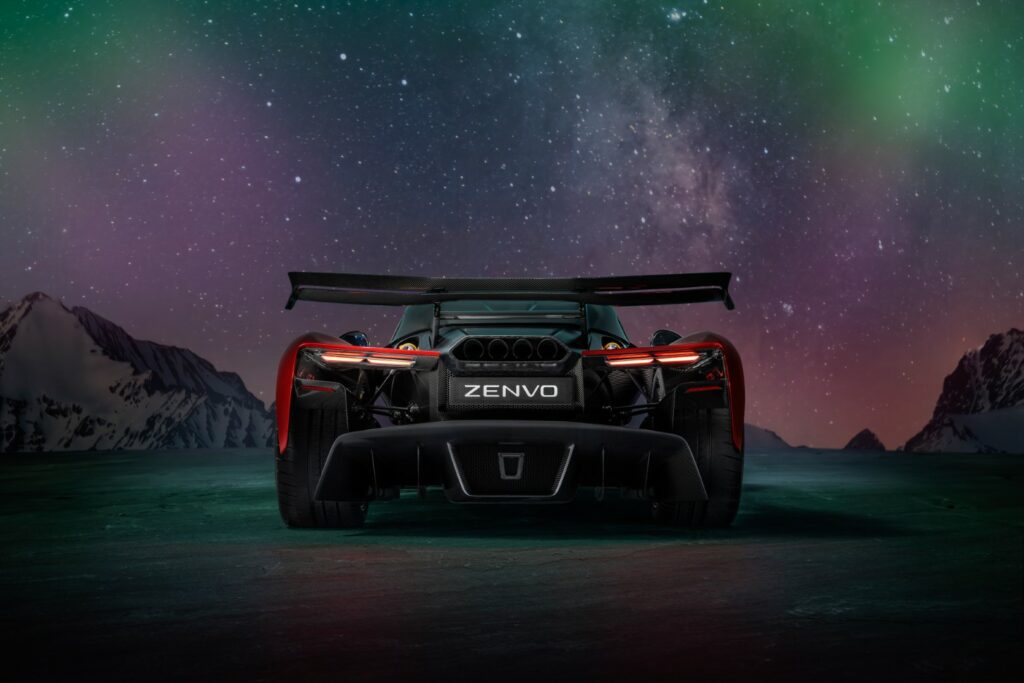 Both vehicles feature 20-inch front and 21-inch rear centre-lock wheels with Michelin Pilot Sport Cup 2 tyres as standard. Tur wheels are cast in aluminium, while the Agil favours lighter magnesium. Agil customers can opt for more track-focused Michelin Cup 2Rs.
Inside, the Agil's cabin is more spartan than that of the Tur's, with the former offering up a blend of Alcantara and exposed carbonfibre, compared with the tanned leather and aluminium of the latter.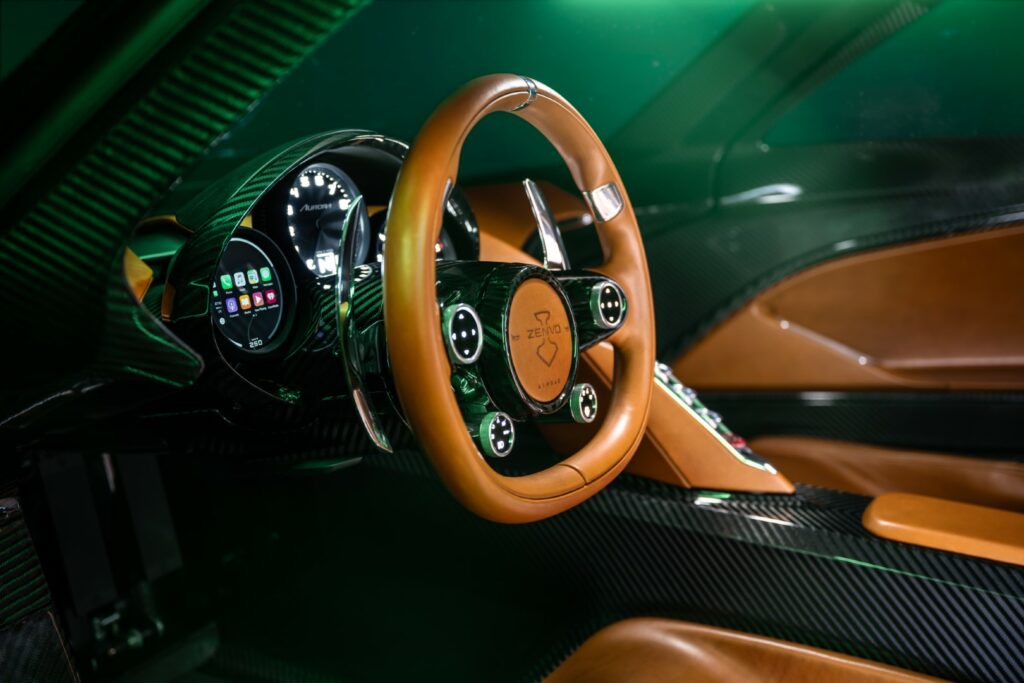 One hundred Auroras will be built, 50 of each specification. Production will commence in 2025, with the first deliveries expected in 2026. Prices start from £3m ($3.8m).