WORDS: WINSTON GOODFELLOW | PHOTOGRAPHY: Workshop 5001
'Hot rod' and 'stealth' are two terms not often seen together. But they perfectly describe the Porsches emanating from Workshop 5001 since 2014, the year the firm opened in Southern California.
The 911s seen here reflect the philosophy. "The authentic driving experience of vintage cars is what people lust after," proprietor and ace engine builder Marlon Goldberg says, "but older cars feel slow compared to modern ones. We bridge the gap, give them guts while keeping that vintage authenticity." He dubs the builds Sports Purpose Makeovers, where a 'sleeper' packs a hot engine and has everything else precisely engineered so there is marvellous symmetry to the entire package.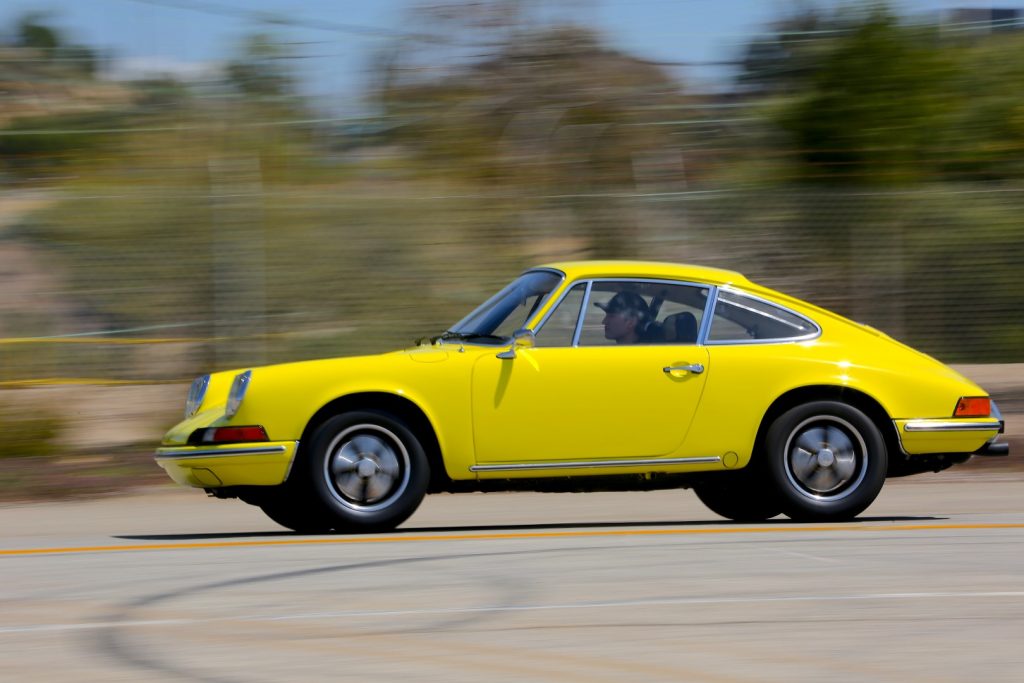 Which leads us to the stock-looking yellow 911. "This is what most clients do," Goldberg notes. "They want a hot rod, something faster than their original car, but no one will know what has been done." Under the rear decklid of that 1972 F Series lurks a 235bhp twin- plug 2.8-litre motor that gives it the power-to-weight ratio of a 993 but in a lighter, more responsive car.
The more extreme blue 1974 Carrera highlights how every Workshop 5001 build is not 'cookie cutter' but unique. "The owner wanted to Autocross, so we crafted it as a weapon for that," Marlon says. They located a '74 Carrera with a Sportomatic "that was in pieces and needed to be restored. I won't ruin someone's nice car; we build from models facing uncertain futures…". Power comes from a 350bhp 964's 3.6 rebuilt to 993 RSR specs with RSR pistons and cylinders, custom cams, special rods and a MoTeC computer for brains.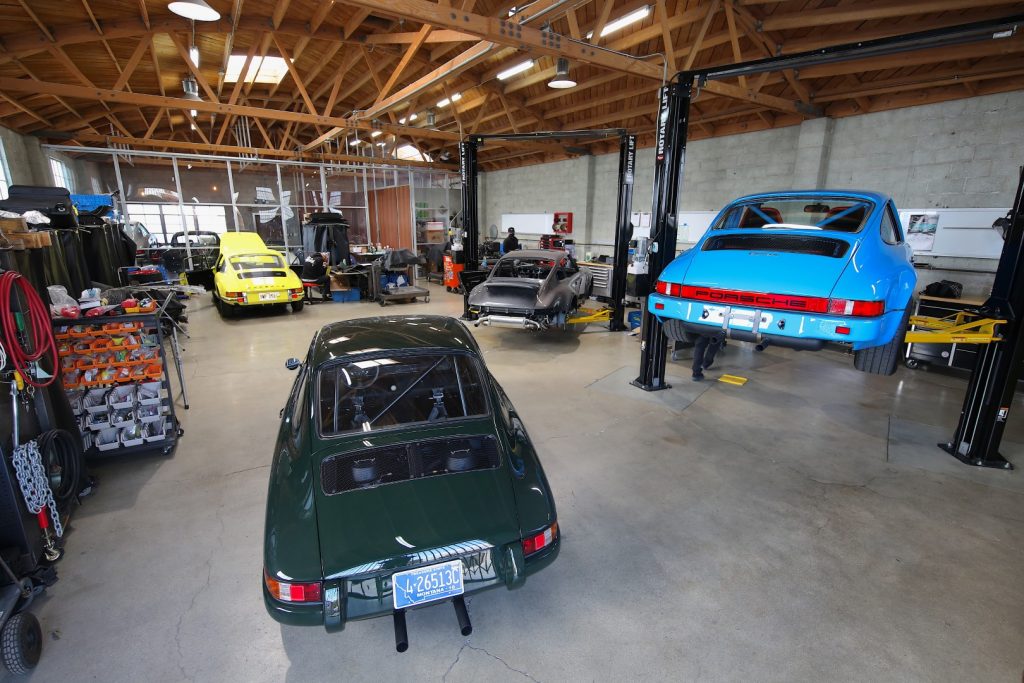 The commissioning client desired a manual transmission, so a trick gearbox was custom made. The front end has 935 parts, Öhlins and more are found in back, and on the road this 911 is surprisingly tractable and lively. Floor the long-travel pedal, and the inline-six feels like it will rev forever with a cascading power delivery that's quite addictive the higher the tach needle climbs; above 4500rpm the engine lets loose with a hair-raising deep bellow that will have you convinced you're riding shotgun in Steve McQueen's 917 in Le Mans. The nicely weighted gearbox has a crisp gunbolt action, and the steering is quick but not overly darty. The ride is relatively firm yet something I could live with.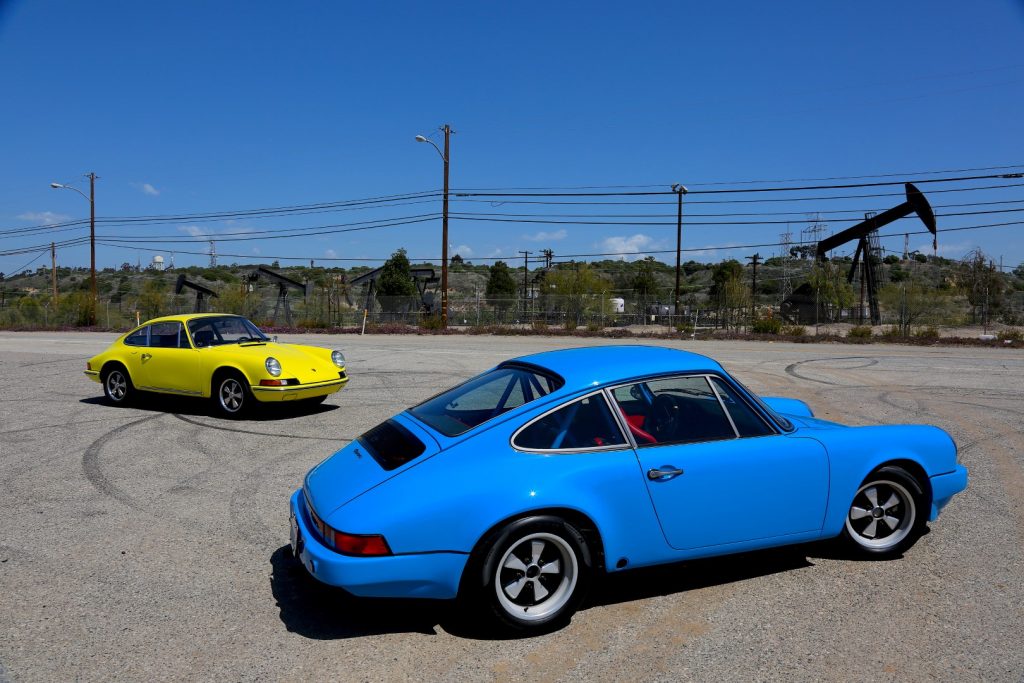 Everything about the car feels robust and well honed, reflecting what Goldberg calls the "classic training" he received when he talked Andial partner Dieter Inzenhofer into an apprenticeship not long after Marlon and his wife moved to LA. Goldberg's father sent out his Carrera Cabriolet, and they built a 3.8 engine for it. Marlon says his teachers didn't know they were hot rodders, for "clients started asking them for racing parts on their cars. Dieter and his guys became influenced by California's hot rod culture, but maintained a classic factory mentality where the key was figuring out what doesn't work."
Workshop 5001's stealthy Porsche hot rods use the same, meticulous approach. The firm also does complete restorations and service work for local clients. More at www.workshop5001.com