WORDS: JEREMY TAYLOR | PHOTOS: LAMBORGHINI
If James Bond was Italian, he would almost certainly choose a Lamborghini Sterrato for his next daring getaway. Brutish, macho and virtually unstoppable, Sant'Agata's final Huracán is arguably the best yet.
A supercar created to hurtle across loose surfaces, this rough-and-ready bruiser will go down as one of the craziest Lamborghinis of all time. A tearaway dust devil in a niche market, the Sterrato's only rival is the Porsche 911 Dakar. Nothing else comes close.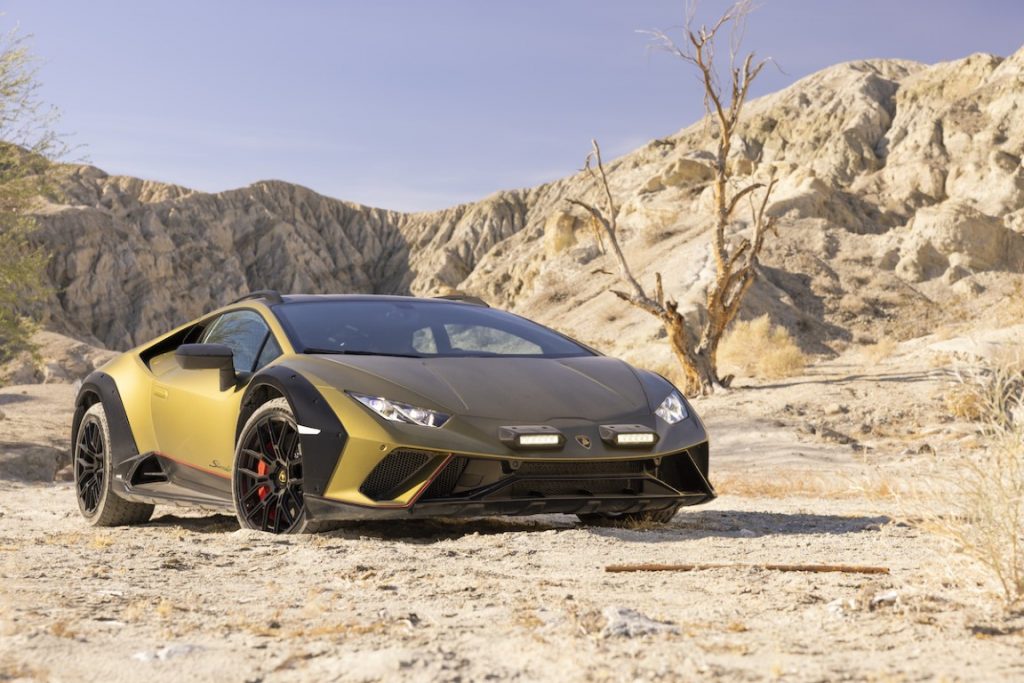 This is a madcap machine by any standard, but the £232,820 price tag hasn't fazed adrenalin junkies. Lamborghini originally planned to build fewer than 1000 examples – but such has been the demand, 1499 are now destined for private collections everywhere.
Hopefully, Sterratos won't gather too much dust in a dehumidified garage, because if ever a car was designed to be driven, and driven hard, this is it. The Lamborghini is a lunatic that thrives on drifting sideways, and it won't stop when the Tarmac runs out.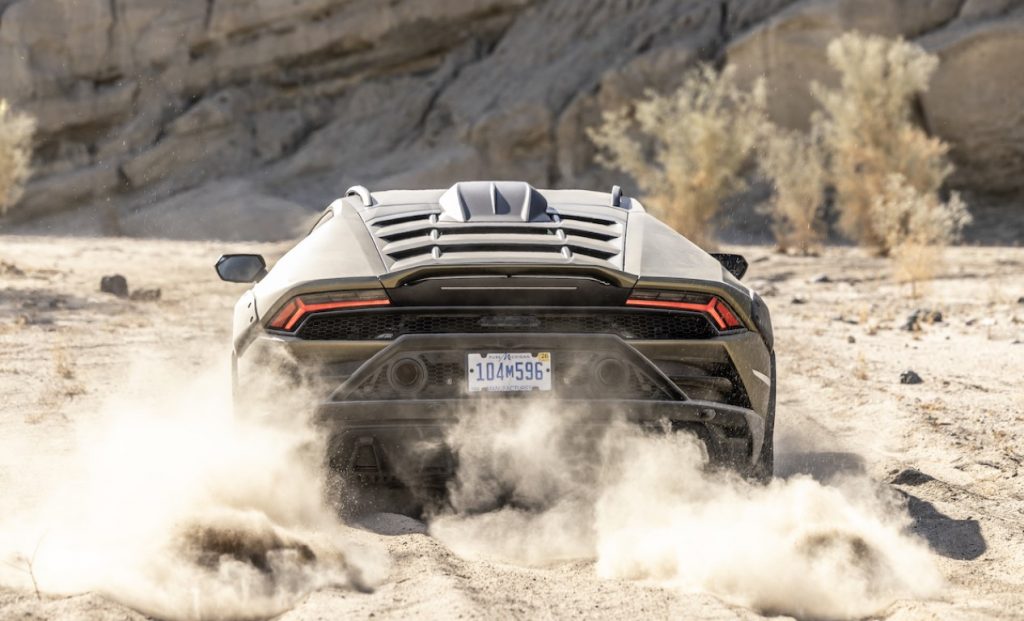 At a first-drive event in the Californian desert, I'm hurtling around faster than I would in a dune buggy. Plastic cones are being dispatched at regular intervals and a plume of sand accompanies every turn, as the Sterrato flies through a series of fast curves.
Behind the wheel, I seem to have the tyres constantly on opposite lock. The Lambo has been deliberately set up to oversteer, sliding sideways in second and third gear at 8500rpm.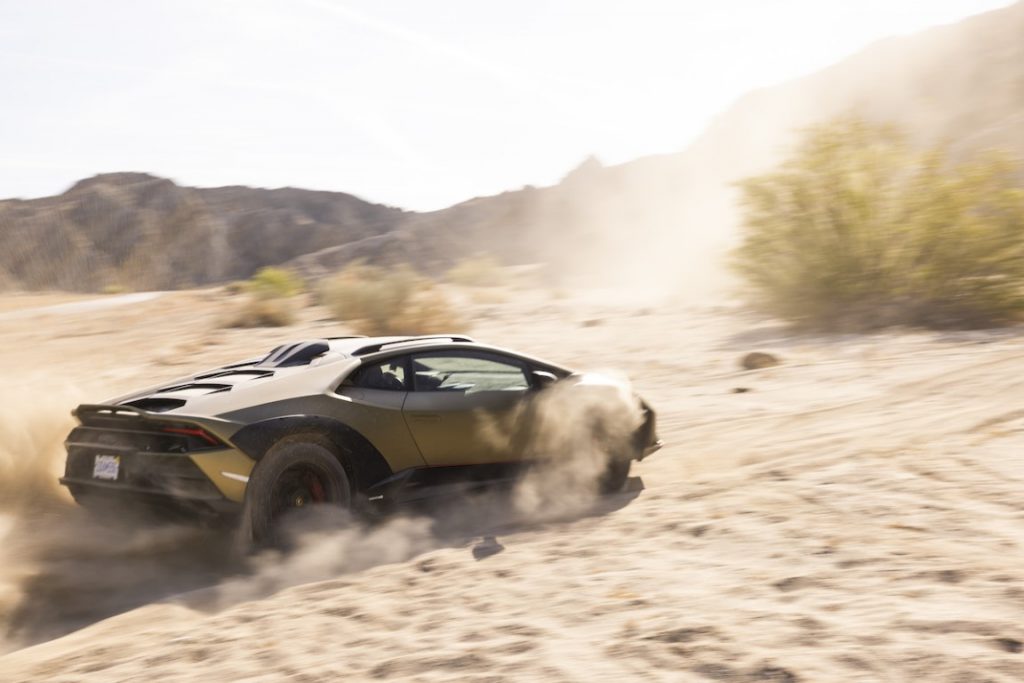 My Lamborghini co-pilot is urging me on. Instead of slowing down on the approach to every corner, I'm told to drop down a gear and hit the gas. And while the cabin is both noisy and relatively cramped, the thrill of driving a low-slung supercar as it crashes over obstacles and bottoms out on dips is addictive.
In fact, the 602bhp Sterrato is actually the slowest Huracán to date. The last of the 5.2-litre V10s before a hybridised replacement next year, this all-wheel-drive model is restricted to a 'modest' 162mph and also weighs an extra 47kg. Sterrato will see off 0-62mph in 3.4 seconds and, if you're interested in economy, averages 19mpg.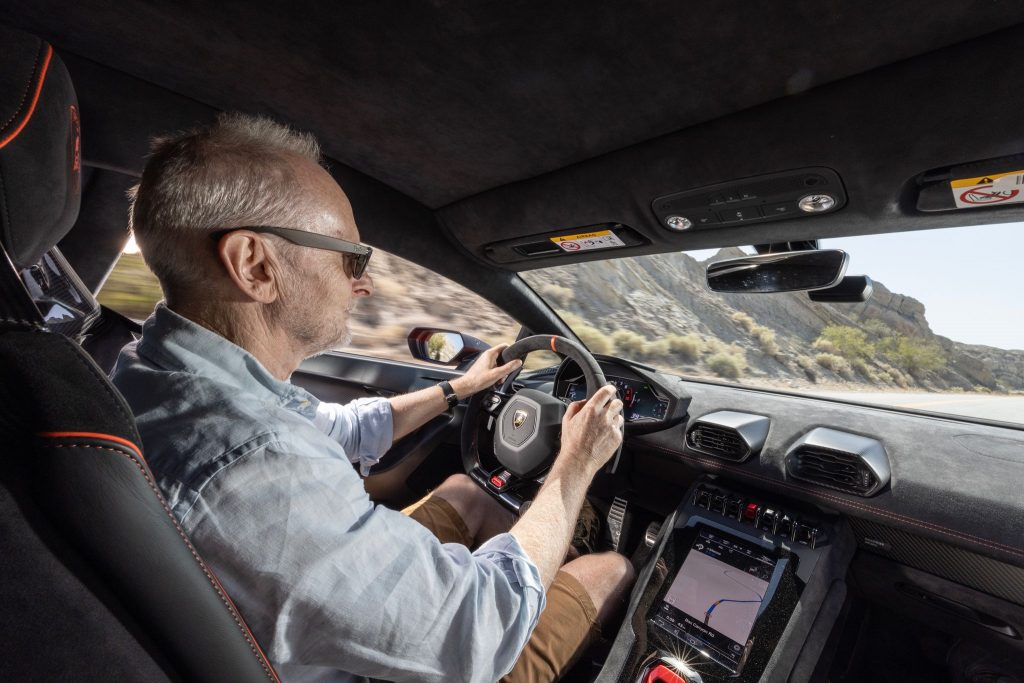 At first sight, the interior is plain regular Huracán and, thanks to an enormous, roof-mounted air intake, any rear visibility available in a low-slung Lambo has been completely obliterated.
The roof-scoop intake isn't just for show, though. The front air intakes have been blocked off to prevent them clogging up with debris, especially when travelling sideways. The slim snorkel system is designed to vent air to that rear-mounted V10 at whatever angle the car is careering.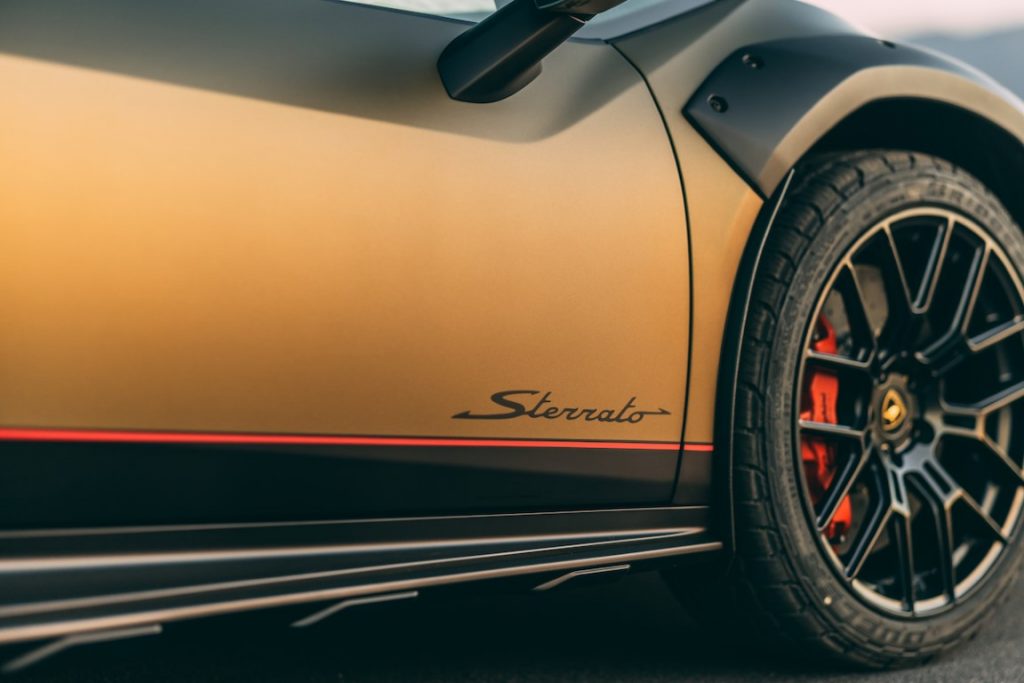 Trimmed with plastic wheelarches that are attached using exposed rivets, shod in special Bridgestone run-flat tyres, and with a pair of incongruous LED spotlights clamped below the bonnet, the rugged Sterrato could have just driven off a World Rally Championship stage.
It's a supercar for the Mad Max generation, and I doubt there is more low-down and dirty fun to be had with your clothes on. Lamborghini has hit the jackpot with the Sterrato, and if you're very quick there are even a few left to buy.