WORDS: ELLIOTT HUGHES | PHOTOS: ZOUTE GRAND PRIX/ELLIOTT HUGHES
Boats aren't the only thing the Belgian seaside town of Knokke-Heist is harbouring – it's also home to one of Europe's best classic and collector car events: the Zoute Grand Prix, held this year on October 6-9. So, it's curious that many of us in the Anglosphere know so little about it, particularly as it's only a train ride away if you live within the UK.
The Zoute Grand Prix's proximity to the UK makes its relative obscurity to those not on the Continent all the more bewildering. So, when the Zoute Grand Prix organisers invited Magneto to attend the event, I eagerly booked train tickets, packed my bags and set my alarm, curious about the days ahead.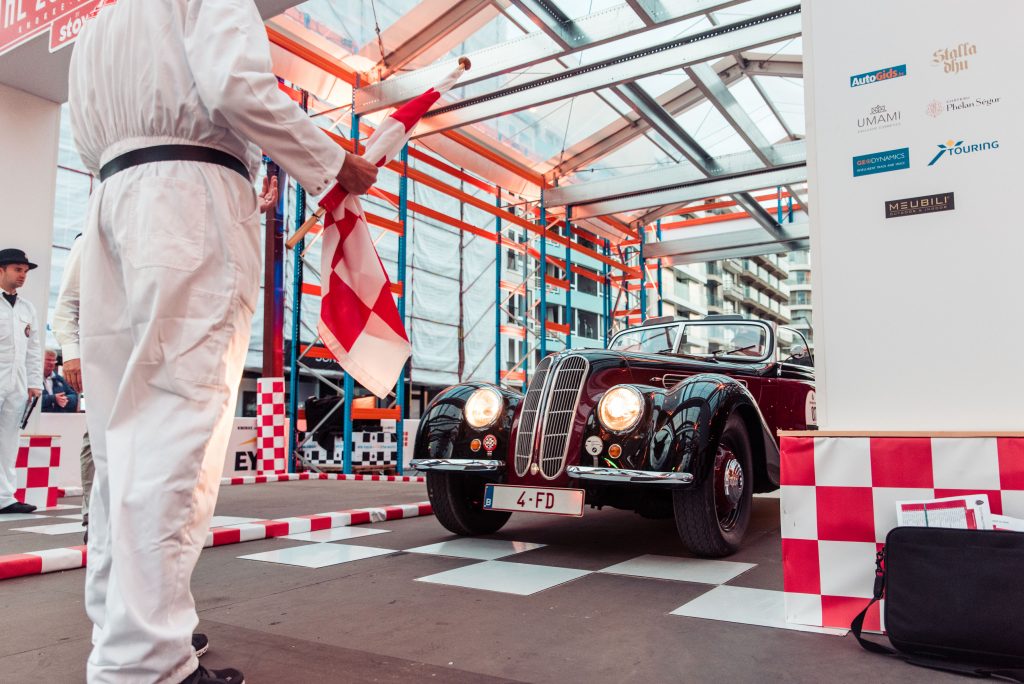 I arrived bleary eyed at Knokke-Heist's small and unassuming railway station on Friday at about midday. There was little to suggest that one of Europe's largest car events was happening just 2.5km away as I waited in autumnal sunshine for a taxi. Only the sporadic passing of an interesting car offered a clue: first an E-type, then an Audi R8, then a Ferrari F430.
A local described Knokke-Heist's Zoute suburb as "the Monaco of the north", which sounds a little acerbic to someone from the UK, but in this case, it's deserved. The heart of the event is nestled against the beach and consists of Prado – effectively a highly luxurious auto salon – and a gigantic Bonhams auction tent. Meanwhile, the opulent Royal Zoute Golf Club hosts an impressive selection of classics for the concours d'elegance, while the surrounding roads are repurposed and lined with chequered flags and hay bales for the regularity rally and more relaxed 'Balade' GT tour.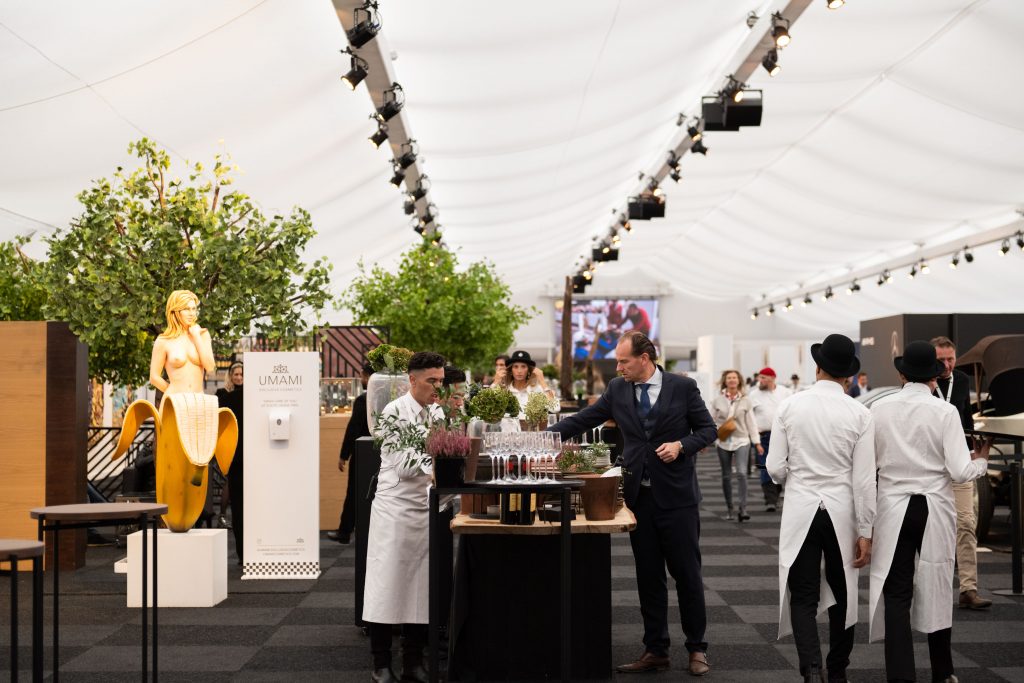 First on the agenda was a recce of the VIP-only Prado auto salon. Lining the entrance were two large sculptures that hinted towards Zoute's standing as one of Europe's cultural and artistic hubs; 85 art galleries can be found within the walkable 'Golden Triangle' of the suburb.
Donning the appropriately coloured wristband, I was taken for a tour of Prado with the event's PR man Frédéric De Gazelle. Twenty-one brands had stands within, ranging from prestigious automotive marques such as Porsche, Ferrari, Lamborghini, Ruf and DeTomaso, to private jet manufacturers.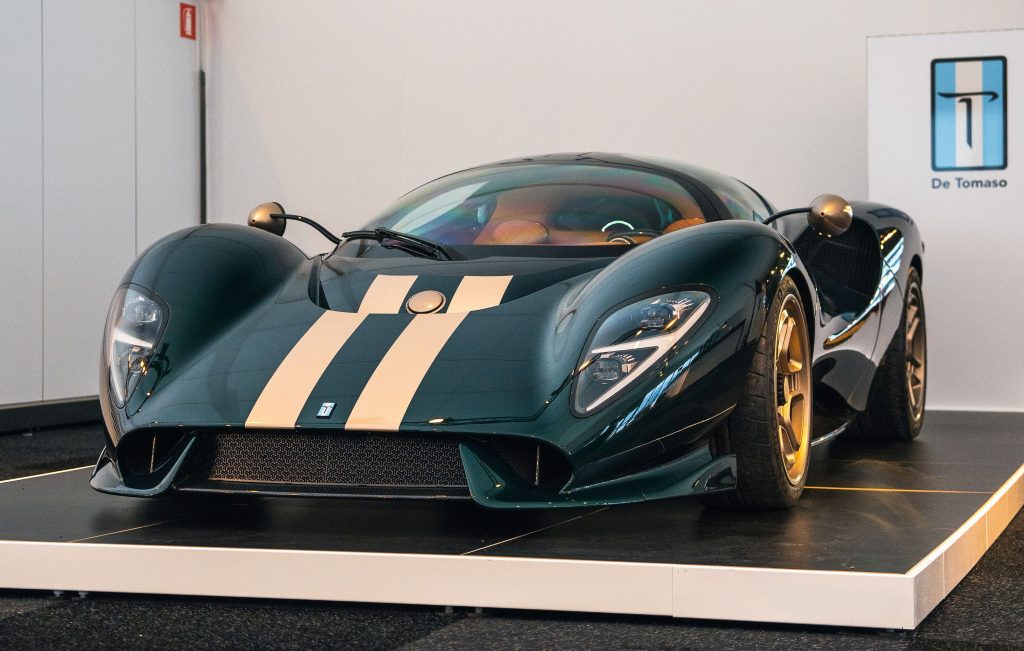 Experiencing Prado made it obvious why large, public auto salons such as Paris and Geneva are sadly waning in popularity; many Prado attendees are serious buyers and collectors who wish to experience the manufacturers' latest cars up-close, unobstructed by stanchions and the usual hustle and bustle of the smartphone-wielding masses. The cars in Prado were all suitably high-end, unlocked and uncrowded, and Champagne and gourmet food was offered liberally to the 10,000 VIP visitors.  
Highlights of the Prado tent included the first production-spec DeTomaso P72, a Ruf SCR, Rimac Nevera, Bugatti Mistral, Ferrari 296GTB, Dallara Stradale, Alpine A521 F1 car and the European debut of the Lamborghini Urus Performante. Audi's stand was also a must-see; its latest Audi A6 e-Tron concept was not immediately visible, until an amiable French robot appeared to chaperone visitors to the car.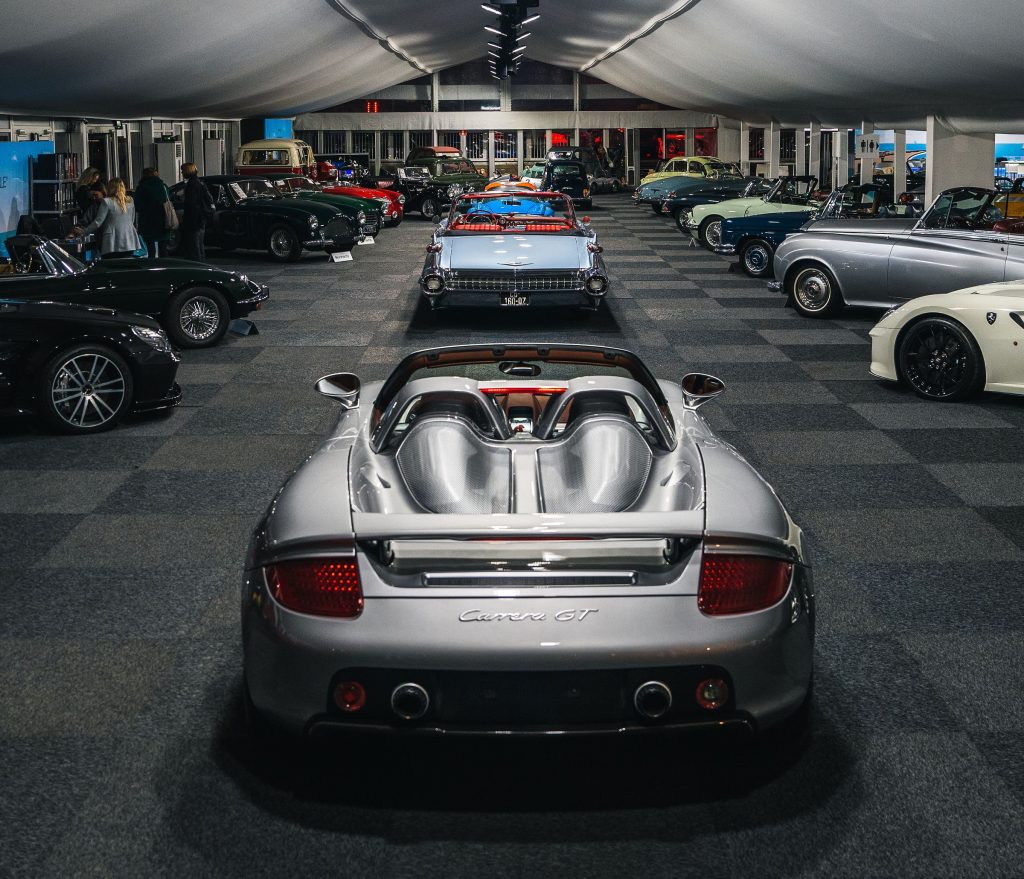 Next on the agenda was a stroll along the picturesque promenade lined with supercars on plinths to Bonhams' massive auction tent. 2022 is the company's tenth year as Zoute Grand Prix's official auction partner, and its sales totals have continued to climb in that period. In 2021, Zoute brought Bonhams €12.3m in total sales, while this year's figure came to €25m at an impressive 95 percent sell-through rate. Indeed, Bonhams expects Zoute to become its biggest sales event in Europe.
It was easy to see why when perusing the 85-lot catalogue in-person. Headlining the sale were the two cars sat line abreast on the auction stage: a 1957 BMW 507 Series 1 Roadster and a 1985 Ferrari 288 GTO that once belonged to former F1 team owner Walter Wolf. The BMW led the individual sales totals, crossing the block for €2,093,000, but Walter Wolf's former Ferrari failed to sell, falling just short of its low pre-auction estimate of €3,700,000.  
There were plenty of highlights to be found away from the sale's headline cars, whatever your personal taste may be – a pair of particularly special Citroën 2CVs being one notable example. One was a rare and coveted 1964 Sahara AZ 4×4 (€77,625), and the other was a 1990 2CV6 Club (€31,050) bearing just 16km on the odometer, with its protective plastic still sheathing the front seats. 


The catalogue also boasted a duo of some of the rarest coachbuilt shooting brakes in existence. Leading the pair was the one-of-a-kind 2015 Rolls-Royce Silver Spectre, which sold above its top estimate at €368,000. The car began life as a Wraith before its bodywork was converted to shooting brake specification by Carat Duchatelet in 2018 to 2020. One of only four Maserati Bellagio Fastback shooting brakes was similarly spectacular, and sold within its estimate at €168,000.  
Other highlights included one of three Bertone-bodied 1957 Jaguar XK150 3.8-litre Coupés (€862,500), one of nine 'Sanction Lost' 1957 Porsche-Zagato 356 Speedsters (€356,500), a 1955 Mercedes-Benz 300SL (€1,380,000), 2004 Porsche Carrera GT (€1,380,000), Lamborghini Miura P400 (€1,115,000) and 2010 Ferrari 599GTO (€782,000). All except the Jaguar sold at or above their low estimates.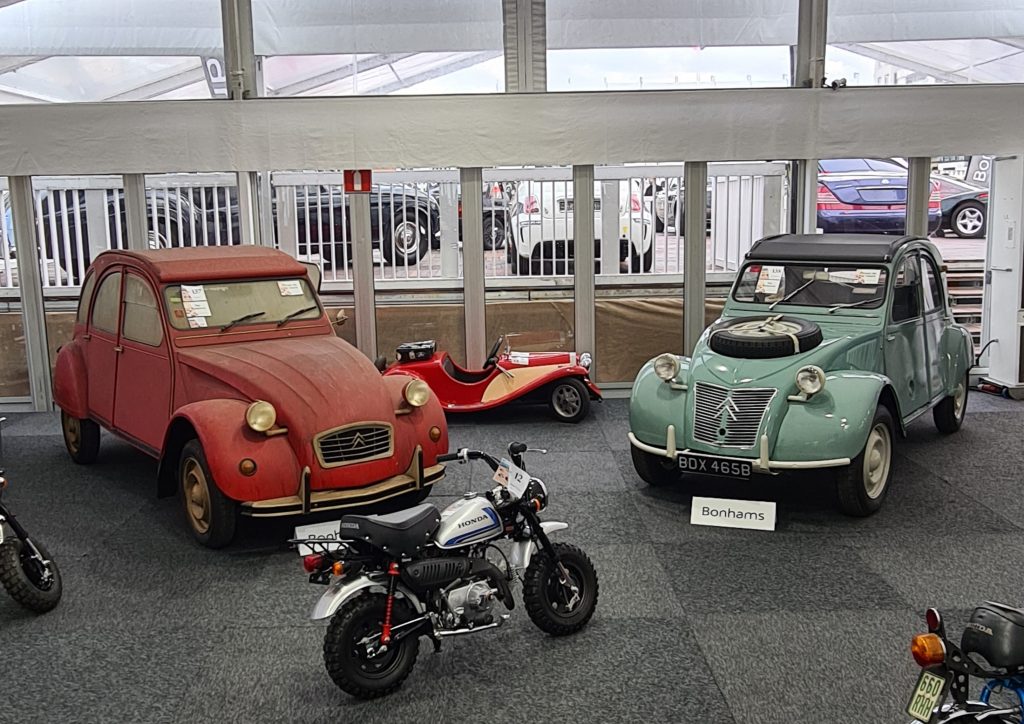 My visit to Bonhams was followed by a pleasant evening spent sampling one of Knokke-Heist's gourmet restaurants – the town boasts five establishments with Michelin stars – before turning in ahead of Saturday morning's visit to the Royal Zoute Golf Course for the concours d'elegance.
Seventy-five of Europe's most exceptional collector cars were carefully curated for the event, and judged by an expert panel of international experts on their originality, presentation and provenance. A rare 1952 Ferrari 212 Inter Vignale Coupé brought home the Best of Show silverware. A local car, it was first seen at the 1951 Brussels Motor Show and is one of the earliest Prancing Horses to be fitted with the legendary Colombo V12 engine produced from 1947 to 1988 – a fitting winner on the year of the marque's 75th anniversary.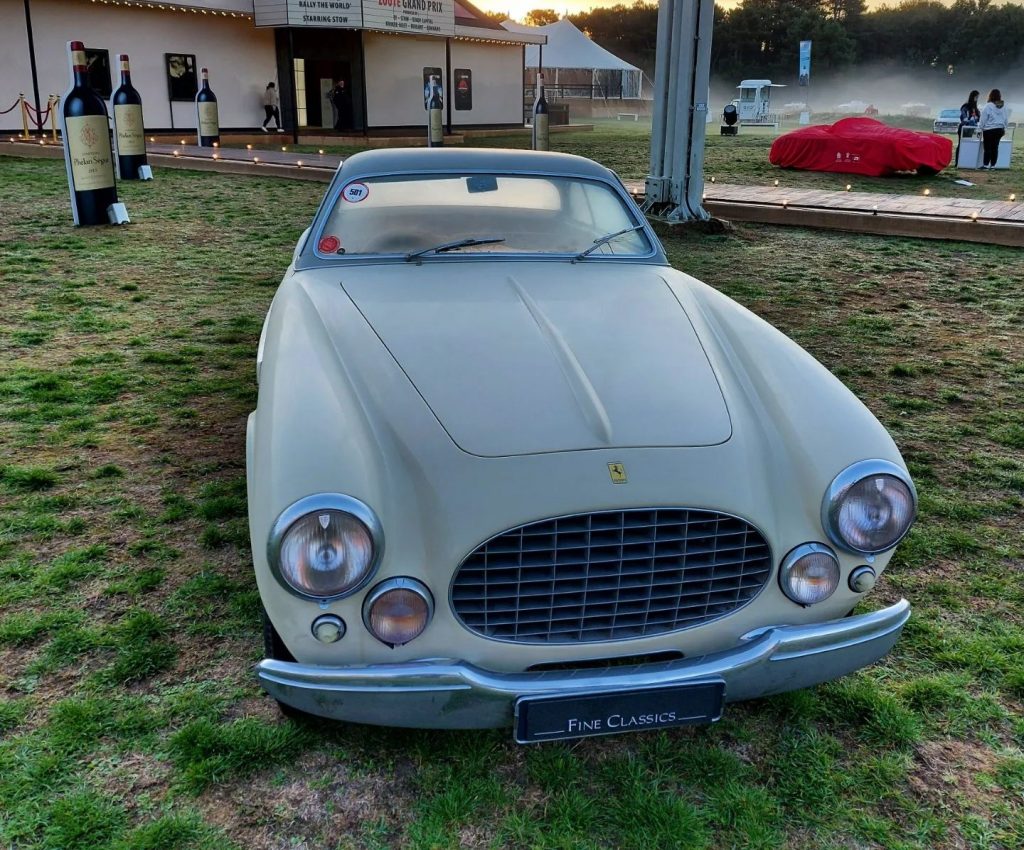 Ferrari was well represented, with many of its most iconic models on display including the famous 1950 166MM that formerly belonged to Fiat president Gianni Agnelli, two 1992 F40s, a 1995 F50, 2004 360 Challenge Stradale and 1979 512 BB LM that raced at the Le Mans 24 Hours, among many others. 
A personal highlight was the display of two replica Auto Union Grand Prix cars in celebration of the marque's 90th anniversary. One recreation was of the 1936 Type-C 'Bergrennwagen' (hillracer), complete with its fearsome 512bhp 6.0-litre supercharged V16 engine and six wheels. This was complemented by a 1939 Type-D, which retained the recalcitrant handling characteristics of its predecessor, albeit to a slightly lesser extent thanks to its downsized supercharged 3.0-litre V12.



Ferdinand Porsche was heavily involved in the development of Auto Union's pre-war Grand Prix operation, and the work of his son, Ferry, could be seen in a remarkable display charting the evolution of the Porsche Speedster, from 356 to present-day 911. 
Plenty of more contemporary cars on display were equally memorable, and included two Bugatti EB110 GTs, a classic Lamborghini Countach LP5000 QV and 2021 Countach LPI800-4, a Detomaso P72 prototype and a Honda NSX.



The streets were jam-packed when Saturday afternoon arrived, as many of the 300,000 visitors sought to catch a glimpse of the 225 historic cars participating in the Zoute Rally. Open to cars manufactured before 1965, the rally was the genesis of the entire event, and remains as popular as ever with participants and spectators alike. And for good reason: witnessing legendary cars such as pre-war Bentleys, Porsche 356s, Jaguar E-types, BMW 328s and AC Cobras driven as they were intended is a rare and special treat. The regularity rally for historic cars was complemented by the GT Tour, which brought dozens of the latest supercars onto the streets, much to thousands of enthusiasts' delight.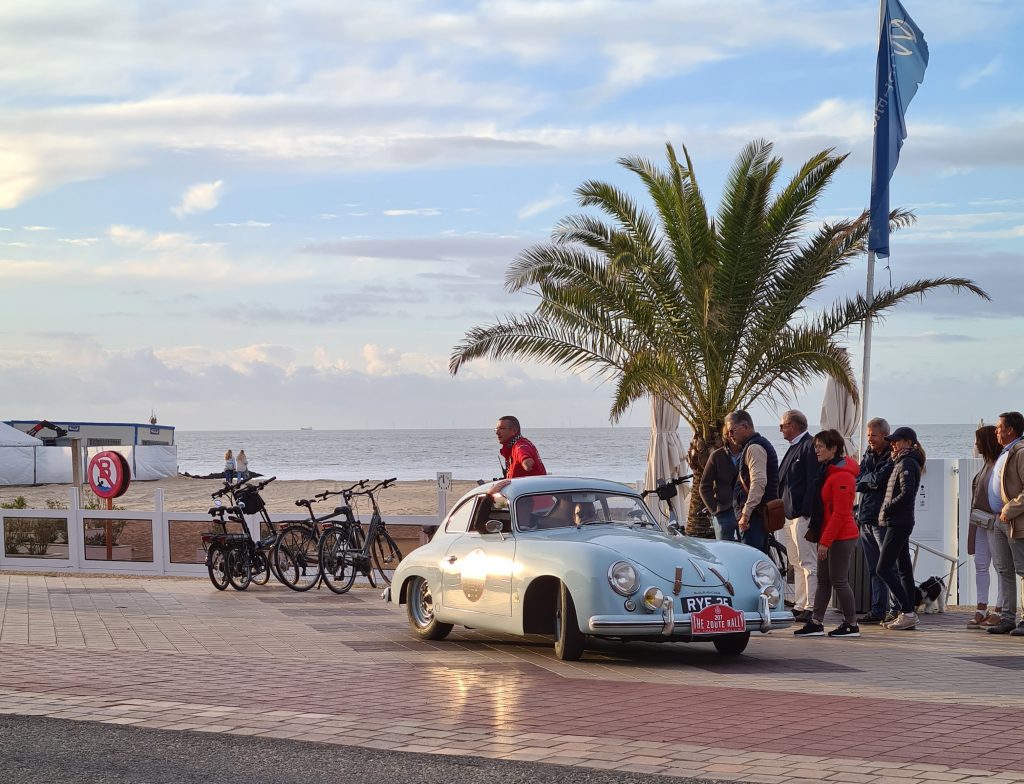 As we said, both the town of Knokke-Heist and its Zoute Grand Prix are underappreciated outside of mainland Europe – particularly by Britons, who are a relative stone's throw away. But with a top-class concours, two-day rally event, auction, great food and unique surroundings, it's a special event that's sure to attract even more visitors than the 300,000 who flocked there this year.
The 14th edition of the Zoute Grand Prix will be held on October 5-8, 2023. More information can be found here.