Words: Nathan Chadwick | Photos: InDepicFilms & Photography
The second annual Audrain Veteran Car Run presented by Bonhams was inspired by the UK's London to Brighton Run – and it experienced typically British weather. Not that a few drops of water could deter the spirit of those taking part…
A varied display of pre-1908 machinery packed out Bellevue Avenue in Newport, Rhode Island, US with the vibrant mix of petrol and steam-powered engines more than brightening the mood. The route took participants around the back roads of Newport, and up and down the steep Mount Hope Bridge into Bristol, before heading back for a spot of lunch and the opportunity to dry out at the Aquidneck Club. The gang then headed back to the Audrain Automobile Museum on Bellevue Avenue for tea and sandwiches.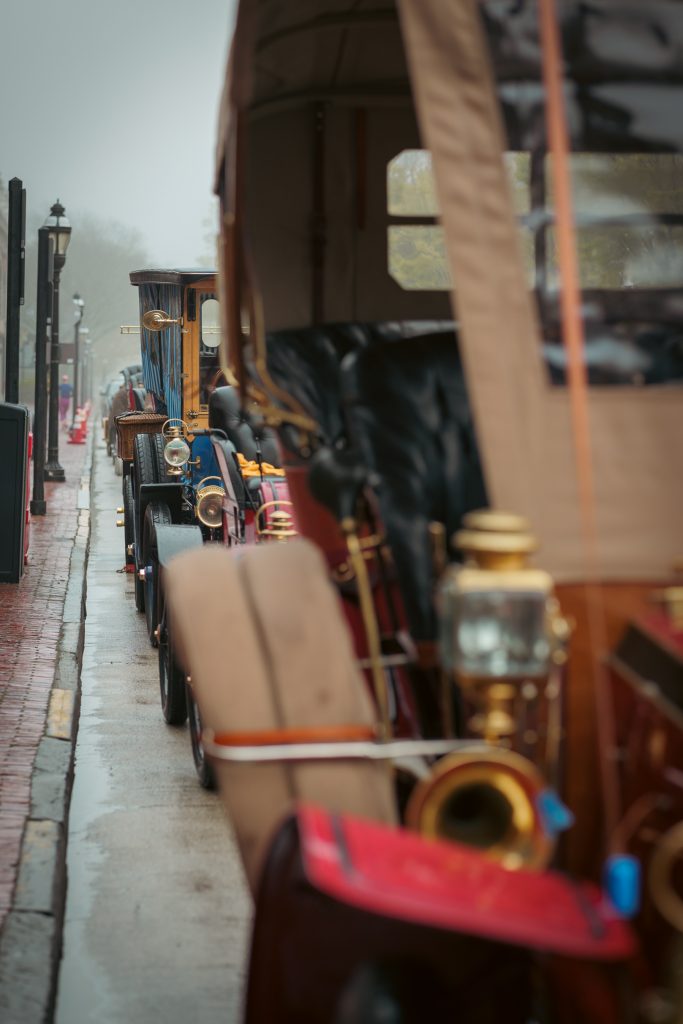 "The weather did not deter any of us – including those in open-cockpit cars – from having a great time and an adventure none of us will soon forget," said Audrain CEO Donald Osborne. "If we proved one thing this year, it is that Veteran car enthusiasts believe in using their vehicles. The owners are among the most courageous enthusiasts in our hobby, taking on rain-soaked roads and vertically challenging bridges."
For more details on the Audrain Automobile Museum, click here. Here are a few more shots of the event.