WORDS: richard heseltine | PHOTOGRAPHY: porsche
He was a man who didn't lift for anything, but Vic Elford has sadly left us all the same. The consummate all-rounder died on March 13 following a long battle with prostate cancer. He was 86. The London-born maestro stood out as a hero to many during an age not exactly lacking for superstars, as much for his willingness to drive anything, anywhere, as for his uncompromising will to win. Nobody was comparable to Vic Elford in the 1960s and early '70s. There hasn't been anyone like him since.
Consider this: in January 1968, Elford claimed honours on the Monte Carlo Rally. He did so after demolishing the opposition on icy mountain sections above Monaco aboard his Porsche 911T. Nine days later, he was part of the line-up that bagged the Daytona 24 Hours – by five laps – in a Porsche 907 LH. Scroll forward three months, and he recorded a remarkable win on the Targa Florio for the Weissach marque despite such trifling handicaps as a first-lap puncture. He won by three minutes, having 'allowed' his team-mate Umberto Maglioli to do three of the ten laps.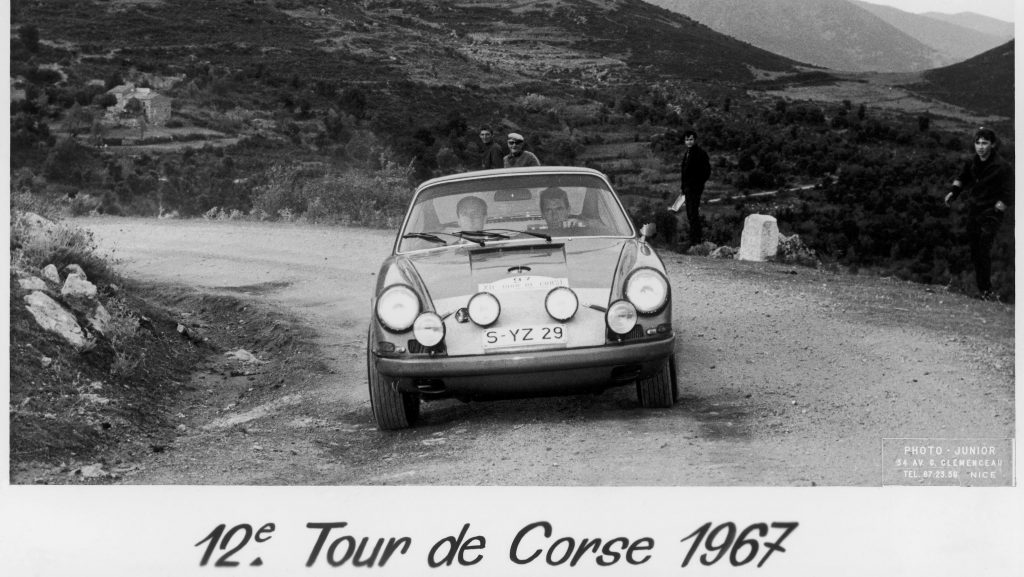 Just to further emphasise his virtuosity, Elford finished fourth in the French Grand Prix at Rouen later that season. He did so in sodden condition, his Cooper-BRM being a middling car at best. It was his first-ever race in Formula 1, and only his third outing aboard a single-seater. It is little wonder, therefore, that he was referred to as 'Versatile Vic' as much as 'Quick Vic', for few wheelmen have ever excelled in so many different disciplines. Nevertheless, success was never preordained. Elford was nothing if not a self-starter.
The interest was fired during a family visit to Silverstone to watch the 1949 British Grand Prix. In later years, he would reminiscence with palpable glee about sitting in the grandstand at Stowe Corner and watching cars tear down the Hanger Straight for the first time. As he was want to say, he knew in an instant that his life was going to revolve around motor sport. Elford's parents ran a small café in Peckham, south London, and without the means to buy a car, let alone compete, it became clear that the only way he was ever going to make the leap was to navigate on club rallies.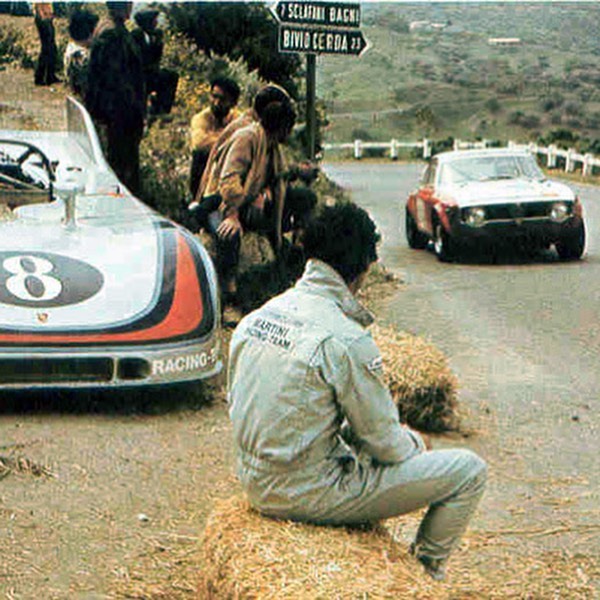 A friend's mother had a stake in an Irish sweepstake, and her winnings led to the purchase of an MG TF. It was aboard this car that Elford earned his spurs, before reading notes for David Seigle-Morris. This in turn led to him making his international debut on the 1960 Tulip Rally. A year later, he landed a Works deal with the BMC Competitions Department. His relationship with team manager Marcus Chambers wasn't a harmonious one, though. Even so, his brief spell with the Abingdon squad allowed him to acquire a Mini 850 with a Don Moore-tuned engine at a favourable rate. In this car he made his circuit debut at Mallory Park and won first time out.
Elford then landed a Works seat with DKW for a season of rallying. What's more, it was behind the wheel. He won two national events in 1962 before being hired to drive for Standard-Triumph in 1963. He then jumped ship to Ford for an eventful three-year stint. Success was intermittent, and Elford's already-strained relationship with team manager Henry Taylor worsened appreciably after he won the 1966 Rallye des Fleurs. He was subsequently disqualified due to a homologation paperwork snafu. The rally ended in Cannes, where Porsche's competition chief Huschke von Hanstein was staying in the Hotel Martinez. The two had lunch together – and the rest is motor sport history.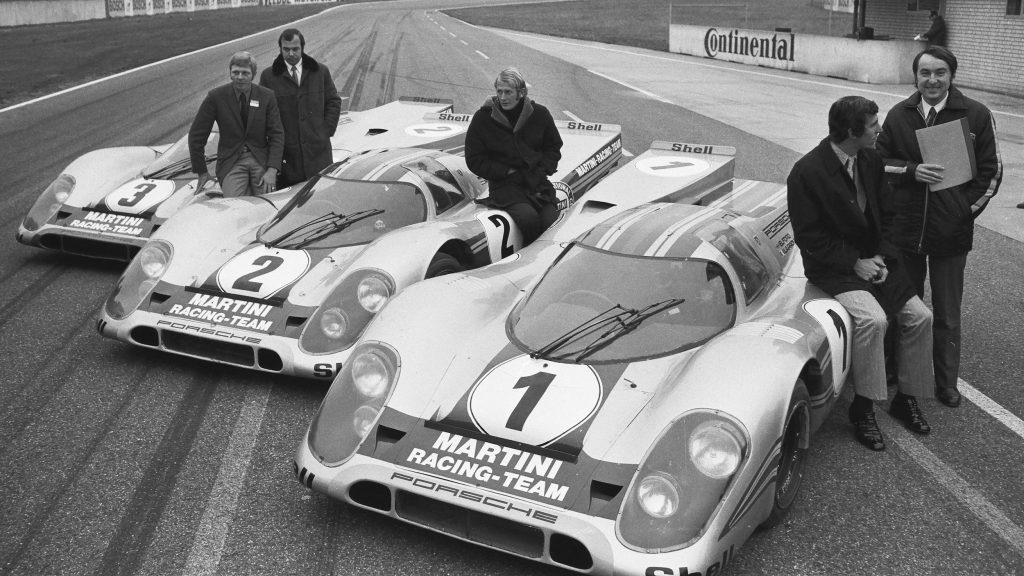 Elford and co-driver David Stone led the 1967 Monte Carlo Rally in a 911 until the snow descended, but they still finished third. Then von Hanstein asked if he had ever considered racing? That season saw him claim the 2.0-litre class of the British Saloon Car Championship in an AFN 911 (the same car in which he won the first-ever rallycross event that same year). His first international outing was the Targa Florio where he shared a 910 with Jochen Neerpasch. The Anglo-German pairing placed third. Elford continued with a mixed programme to the end of the year, winning his class at Le Mans, while also claiming honours on the Tulip, Lyons-Charbonnieres and Geneva rallies. Not only that, he anchored the team that claimed victory in the Marathon de la Route; all 84 hours of it.
For 1968, rallying took a back seat to racing as Elford jumped between sports-prototypes, touring cars and single-seaters. After driving for the ailing Cooper team that year, he joined Colin Crabbe's privateer squad for 1969, piloting a Cooper-Maserati T86B and later a McLaren M7B. Unfortunately, his season ended abruptly after Mario Andretti's Lotus 64 departed the circuit at the start of the German Grand Prix, Elford striking one of its wheels that launched him into a sickening accident. Aside from a sole outing with BRM in 1971, the memory of which would prompt his eyes to roll, he never raced in Formula 1 again.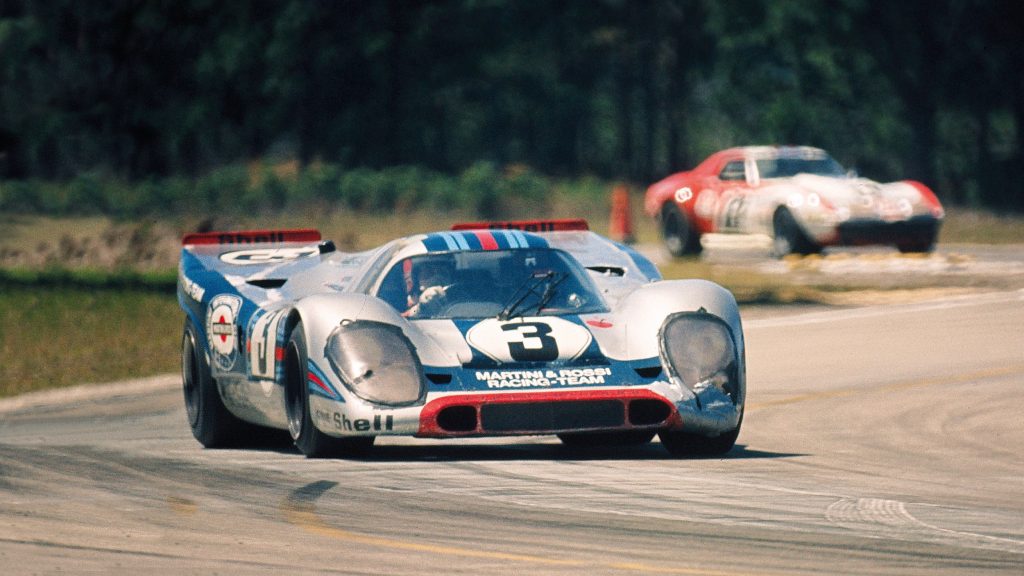 Nonetheless, Elford continued to excel elsewhere, the early 1970s seeing him compete in everything from TransAm to CanAm, Interserie to NASCAR. In 1971, he won the Sebring 12 Hours in a Martini Porsche 917K alongside Gérard Larrousse, with whom he remained great friends. However, a move to Alfa Romeo at the end of the year proved a culture shock. After witnessing up close Jo Bonnier's fatal accident at Le Mans in 1972 , he gradually wound down his driving career and later turned his hand to the managerial side of things with Inaltera and the ATS F1 team. Elford did return to driving, though, racing as and when the mood struck him, but there would be no serious comeback.
Nevertheless, Elford continued to amaze, not least at Porsche events, as much as for his ability to keep an audience spellbound recalling his career as for his ability to still drive a car faster than seemed feasible despite being of pensionable age. 'Quick Vic' was a remarkable man, and one for whom those who were fortunate to have spent time with him will not forget in a hurry.