WORDS: ELLIOTT HUGHES | PHOTOS: VELOCITY MODERN CLASSICS
Florida-based firm Velocity Modern Classics has revealed the 1969-1972 Chevrolet K5 Blazer SUV as the latest offering in its flagship line-up of Signature Series models.
Starting at $380,000 (£309,000), Velocity's reimagined K5 Blazer combines a modernised powertrain with meticulously restored bodywork and a luxurious cabin. Each car takes 14 weeks to build.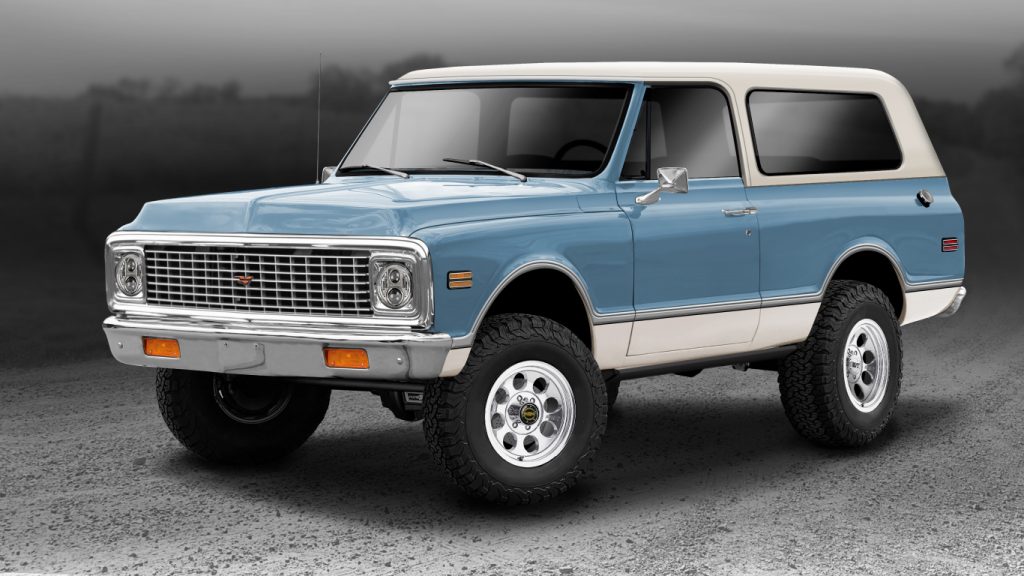 Powering the Velocity K5 Blazer is, appropriately, a Chevrolet V8. The naturally aspirated 6.2-litre Gen V LT1 small-block debuted in the 2014 Corvette and produces 455bhp and 455lb ft of torque. Velocity has decided to retain the engine's factory specifications aside from the fitment of a custom performance exhaust.
The power is sent to a Dana 60 rear beam axle through a Chevrolet 10L90-E ten-speed automatic transmission. Up front is a Dana 44 axle, while Wilwood disc brakes and 17-inch polished steel wheels wrapped in 35-inch BF Goodrich rubber reside at each corner.
Modern Glasurit single- or two-tone paintwork and an OEM-style hardtop subtly update the exterior while maintaining the car's classic aesthetic, complemented by LED headlights and bespoke chrome bumpers and grille.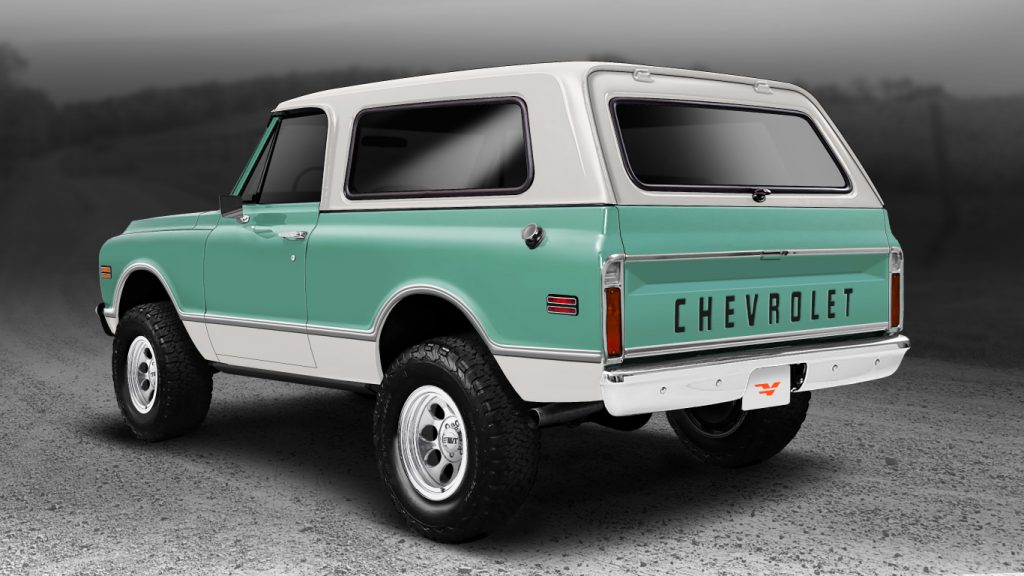 Open the door and you'll find that the interior has been similarly restored and modernised. Colour-matched upholstery, carpet and dash pad provides a subtle nod to classic GM vehicles, while owners can also opt for special Velocity door panels along with front and rear bucket seats.
Climate control, Bluetooth-enabled Focal Audio speakers, digital instruments, a tilt-adjustable steering column and an anti-theft system are among the added modern conveniences, while features such as an Apple CarPlay touchscreen plus heated and cooled seats are available as optional extras.
"The Signature Series K5 Blazer is a testament to Velocity's passion for bringing classic restoration artistry to the modern world," said Velocity R&D director Cody Dabney. "Our team has been working tirelessly to over-engineer every aspect of these vehicles, ensuring they're not only beautiful but also reliable and functional."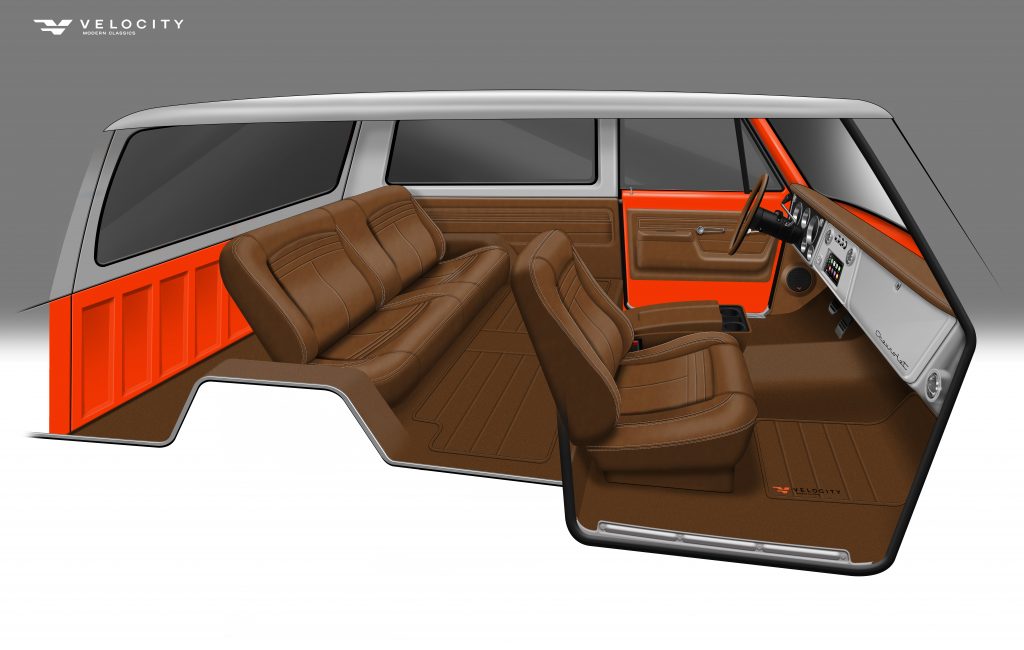 Velocity Modern Classics is now taking reservations for the first round of Blazers, with deliveries scheduled for autumn 2023. For more information about the Velocity K5 Blazer, click here.