WORDS: ELLIOTT HUGHES| PHOTOS: RM SOTHEBY'S
Bidding has opened on a vast, 160-piece online auction of Michael Schumacher memorabilia, hosted by RM Sotheby's. The Full Throttle – The Schumacher Collection sale runs through September 6, 2023.
The collection of Schumacher souvenirs was meticulously assembled over a 30-year period by a passionate fan from Japan, and includes race-worn apparel, helmets, water bottles, artwork, trophies, car parts and more.
Helmets from six of the German racer's seven title-winning seasons are on offer – two of which jointly share the highest estimates of the sale.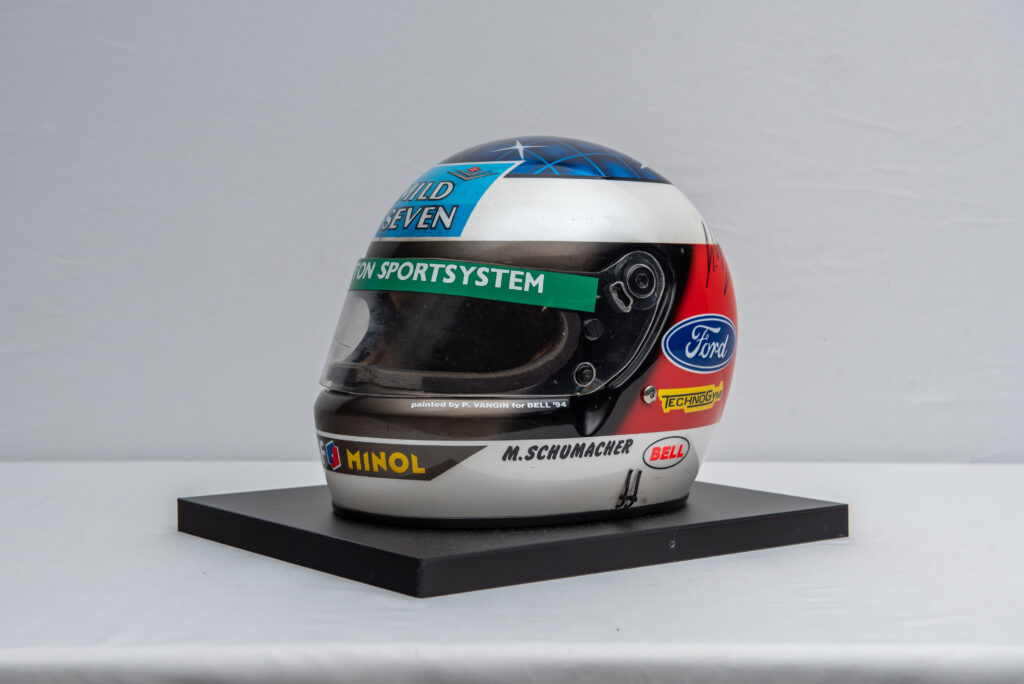 The first is a Bell lid that Schumacher wore on the way to his maiden driver's title with Benetton in 1994. Accompanied by a certificate of authenticity, the helmet bears Schuey's signature and the inscription 'Brazil '94,' commemorating the first of his eight victories that season. It is expected to go under the hammer for $40,000-$60,000 (£32,000-£47,000).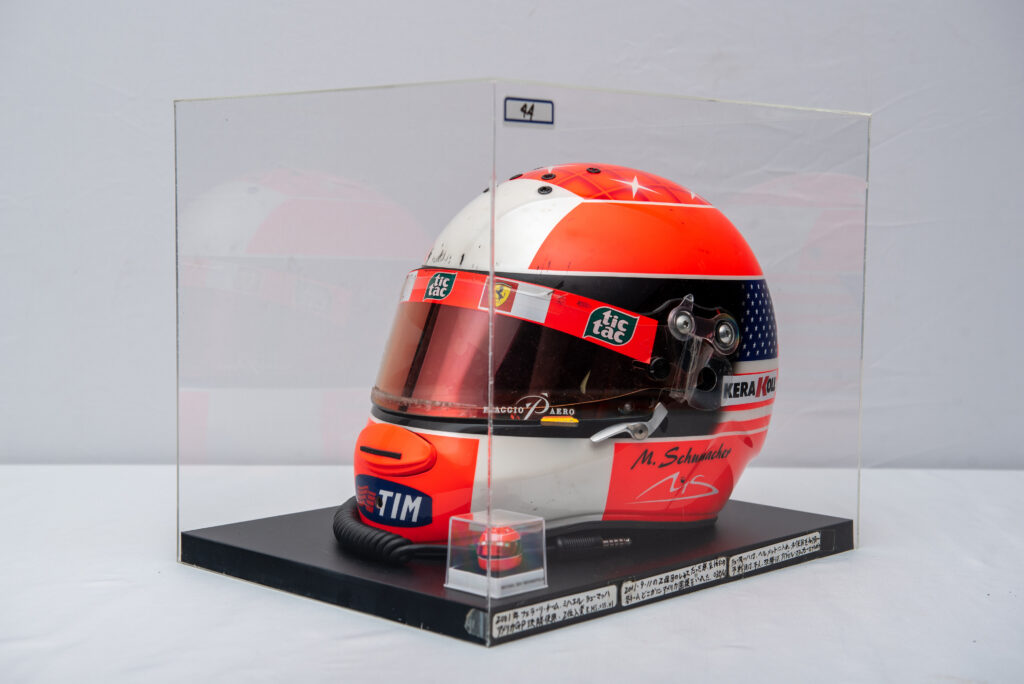 Bearing the same value as the Benetton piece is a helmet the German brought with him to the 2001 American Grand Prix, during his second title-winning campaign with Ferrari. The lid wasn't used during the race weekend, despite being finished in a one-off livery that features the American flag.

Additionally, there are two of Schumacher's Formula 3 helmets up for grabs, one from Simpson and the other from Bell. Both are estimated at $20,000-$25,000 (£16,000-£19,500).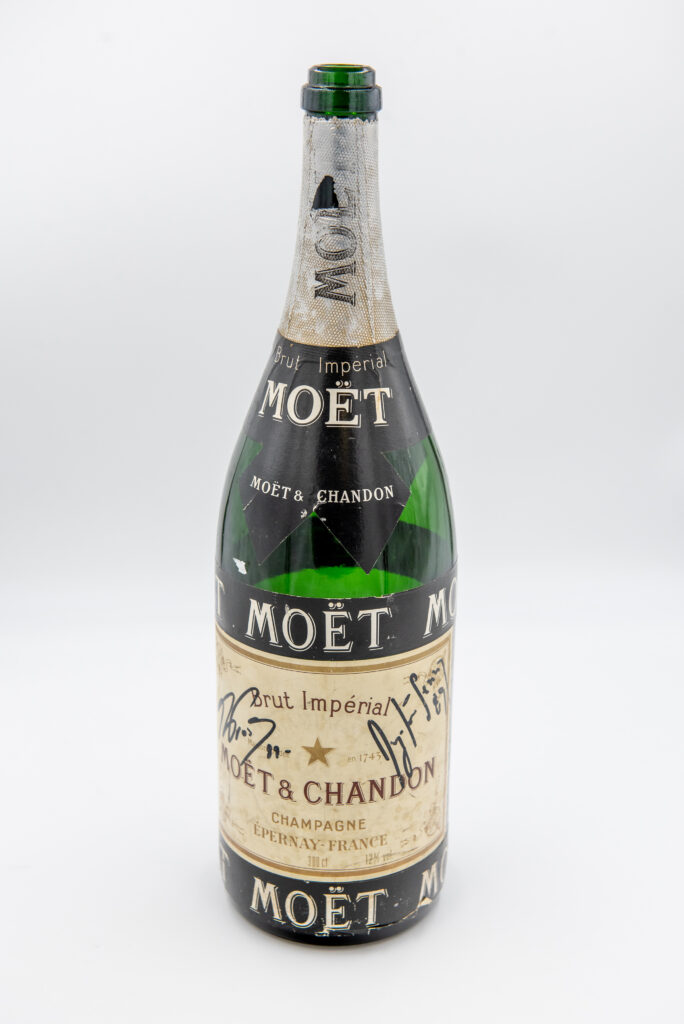 A 1989 podium Champagne bottle that Ayrton Senna and Alain Prost signed is one of the collection's most distinctive items, and predates Schumacher's meteoric rise to fame in Grand Prix racing. That year was the final one Senna and Prost spent as team-mates at McLaren, with the latter heading to Ferrari ahead of the 1990 season. ($5000-$10,000/£3950-£8000).
Less valuable but similarly intriguing lots include a selection of framed charity football shirts, miniatures, soft toys, signed caps and trophies.
To view the full auction catalogue for Full Throttle – The Schumacher Collection, click here.