WORDS: elliott hughes | PHOTOGRAPHY: VALKYRIE RACING
Philanthropist and racing driver Renée Brinkerhoff and her intrepid Valkyrie Racing team finally reached Union Glacier in Antarctica on December 6, 2021, bringing an end to two long years of preparation and anticipation.
The team's arrival at Union Glacier signals the beginning of a 356-mile trek across the frigid continent, and is the finale to a courageous near-20,000-mile record-breaking odyssey across all seven of the world's continents.
Renée's epic journey around the globe was devised to raise exposure for her charitable foundation, Valkyrie Gives, which has been raising funds to stop the scourge of human trafficking globally.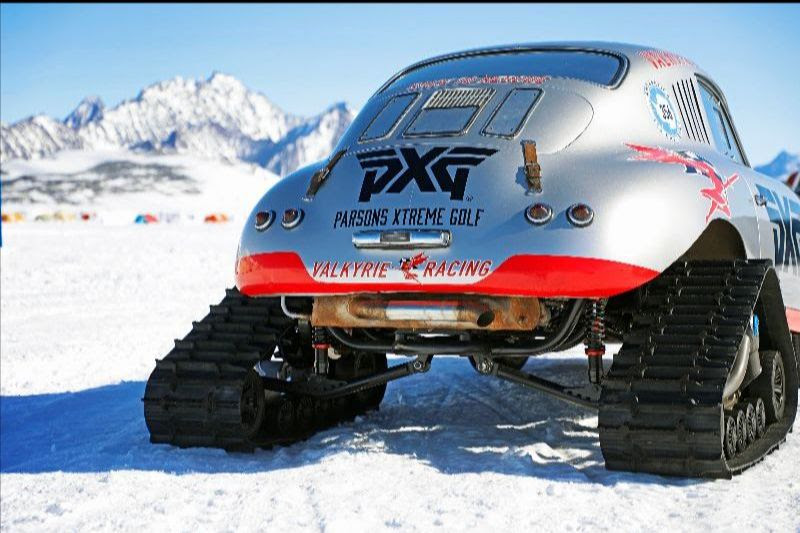 To make the Antarctic exhibition more challenging (as if it needed to be), Renée has elected to modify the 1956 Porsche 356 A she has used to compete in historic motor sport and world-renowned endurance rallies since 2013, including La Carrera Panamericana, Peking to Paris and the East African Safari Classic Rally.
Antarctica is far from the natural environment for a classic Porsche sports car, so Renée's 356 has been fitted with steerable skis on the front and snow tracks on the rear to adapt it to the unforgiving terrain. The skis and rear tracks are removable to allow wheels to be easily fitted again. A large frame affixed to the front helps to prevent the car from digging itself into the snow and tumbling into crevasses – one of the many perils of Antarctica.
Renée will set off from Union Glacier alongside legendary adventurer and explorer Jason De Carteret, who serves as her navigator. De Carteret has been to both North and South Poles almost a dozen times, and has secured the world record for polar exploration.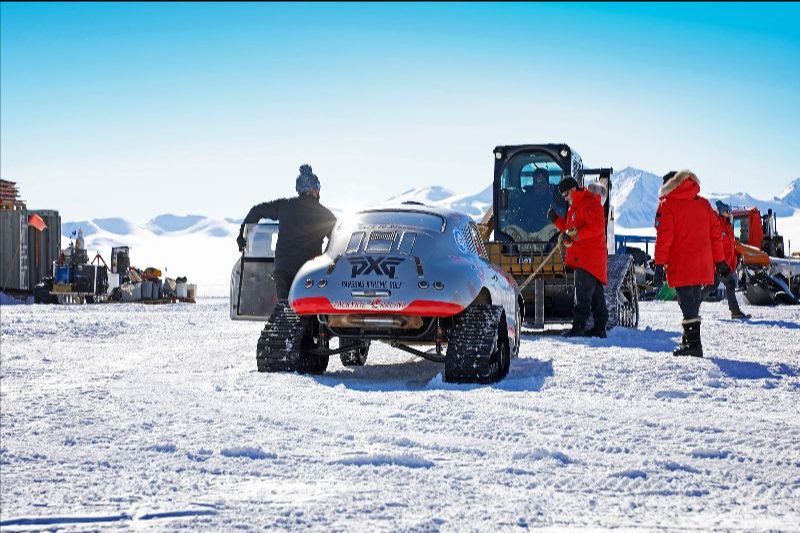 Valkyrie Gives will use 100 percent of donations for pre-vetted shelters and charitable non-government organisations within remote areas of countries such as Peru, Thailand, Mongolia, India and Kenya. Valkyrie Racing says that "all include approved projects that will positively impact the lives of children at risk".
"You can't put a price on the life of one child," said Brinkerhoff. "These are the world's children, and as we look deep inside ourselves we know they too are our children. Child trafficking is a pandemic of its own with another name, and the more education we can provide and the more support we can offer, we can help to end something that should have never begun."
You can make donations at www.valkyrieracing.com/donate356. Follow the team's progress across Antarctica here.
If you liked this, then why not subscribe to Magneto magazine today?