WORDS: DAVID LILLYWHITE | PHOTOS: WIKIMEDIA COMMONS
Fancy a bit of fun on the Mille Miglia? You don't necessarily need a Jaguar D-type – and an entry is more likely with something different. As the famous event gets back underway this week, here are seven bargains you can acquire for your coveted spot on next year's entry list.
This story first appeared in Magneto issue 5.
JAGUAR MkVII, 1950-52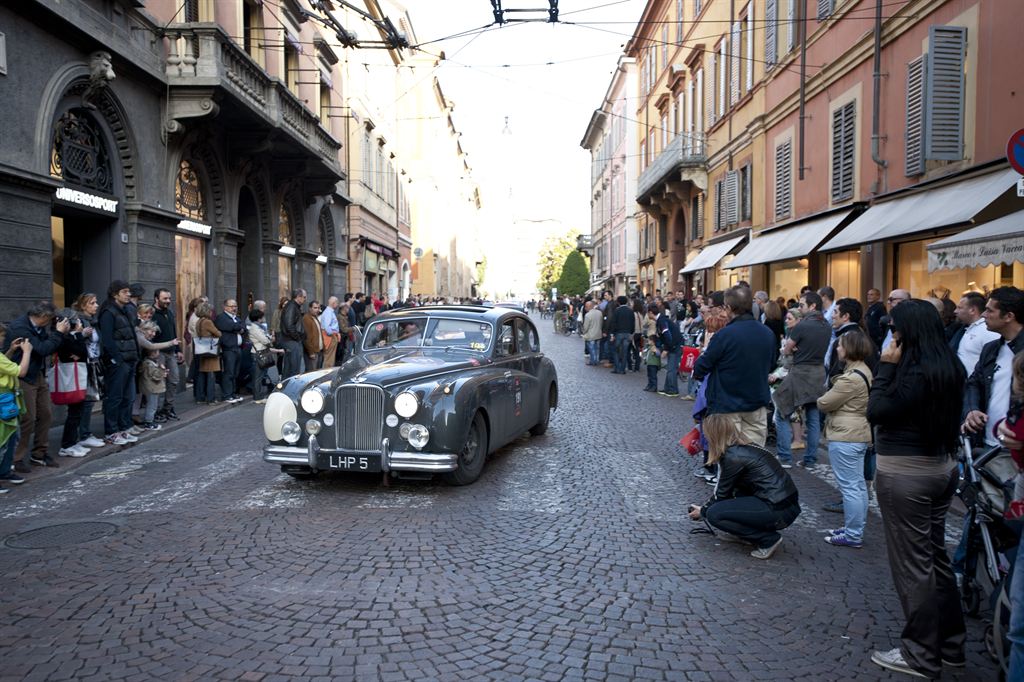 Let's start with the best-known Mille Miglia bargain; the MkVII is large and stately, and perhaps not what you'd first think of for this event. But there's an eminently tuneable XK engine under that mass of bodywork – and, actually, why not do the 1000 miles in a bit of comfort? You'll need to pay £20k-plus, and you'll have more chance of an entry with a car with provenance.
LINCOLN CAPRI, 1953-57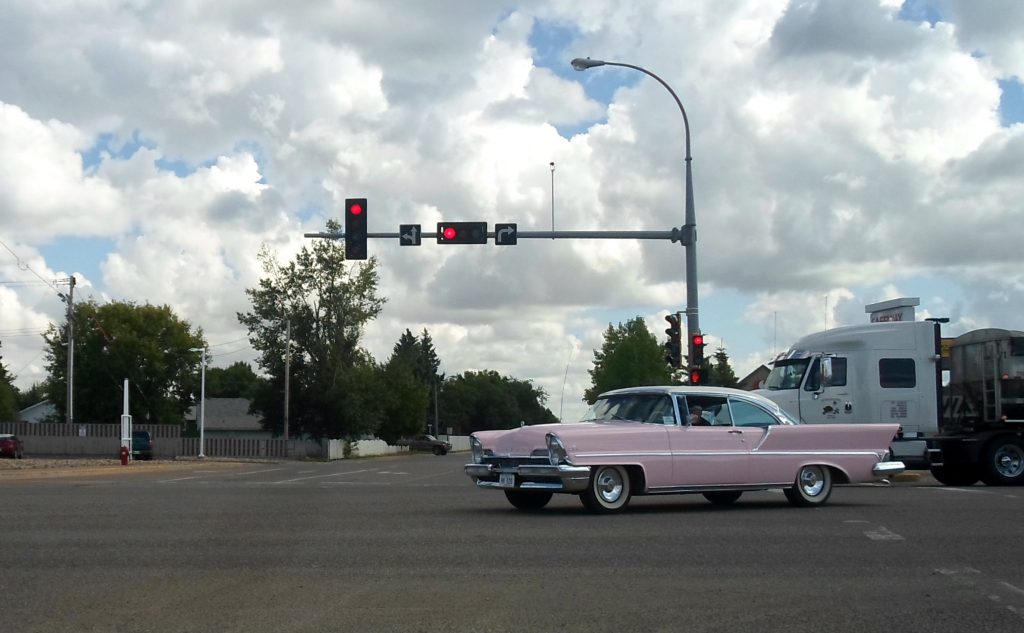 Not necessarily one of the greats of 1950s Americana, but big 'n' tough and with plenty of potential. The late first-generation and the second-generation cars are all eligible – they're powered by the OHV Y-block V8 rather than the flathead of the early models. Second-generation cars from 1956 have more power. Prices are low, starting at around £15,000 in the UK.
FORD ZEPHYR, 1953-56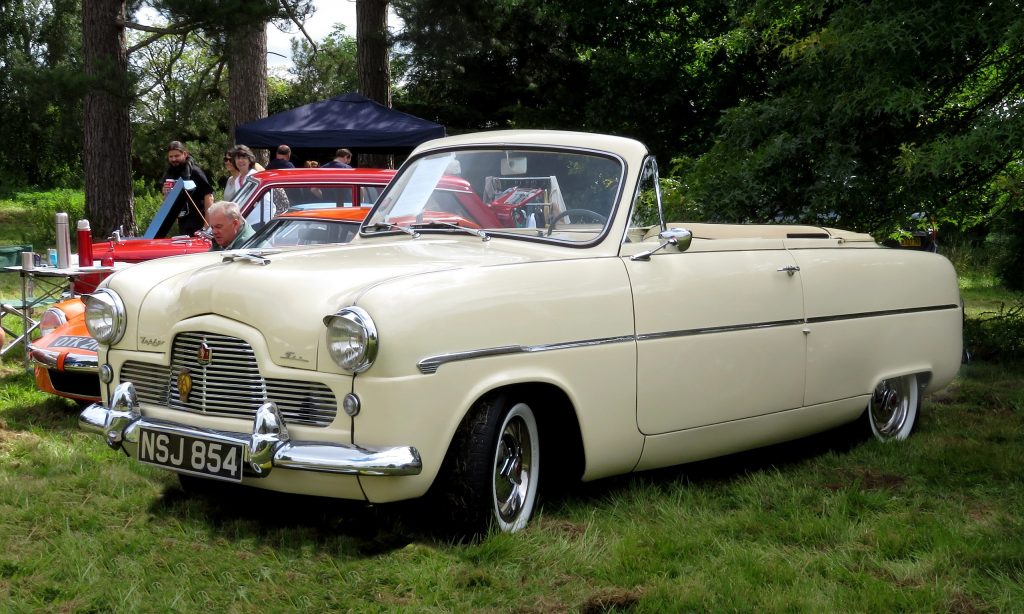 It doesn't get much more suburban and down to earth than a Ford Zephyr MkI. But they're extremely tough and, of course, they were raced and rallied – and there were plenty of period tuning options, from triple SU conversions to Raymond Mays six-port alloy cylinder heads. Standard cars go for less than £10,000, but better to find one with a bit of relevant competition history.
CITROËN TRACTION AVANT, 1953-57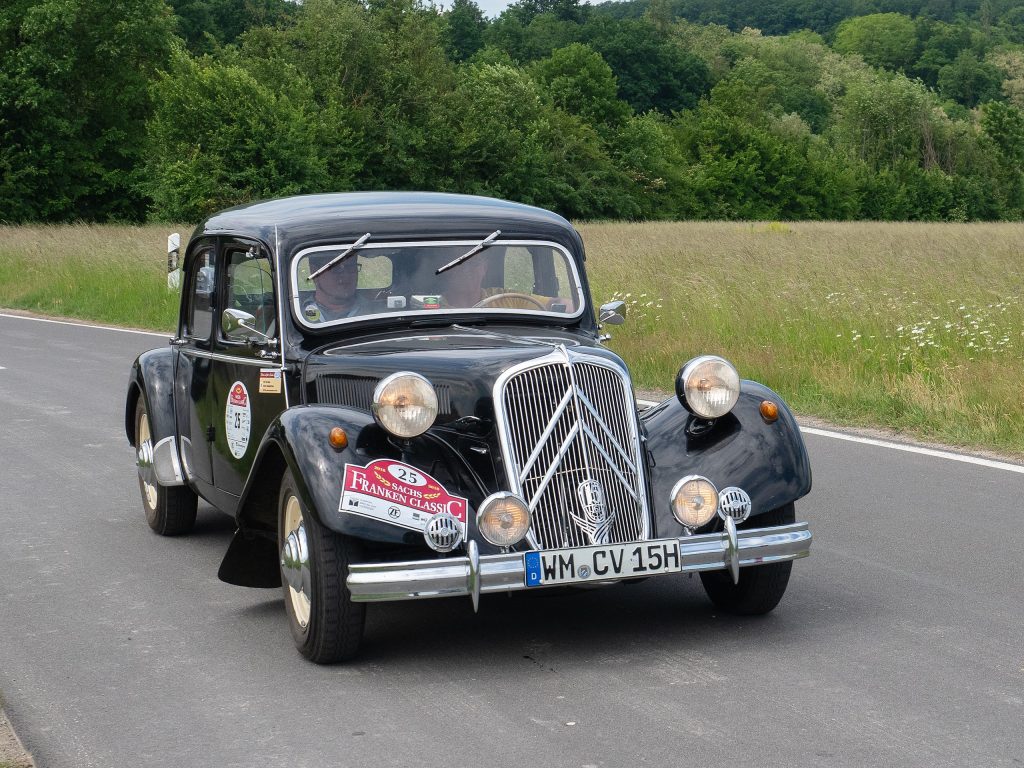 Drive the Mille Miglia in style, in a Traction Avant. Several models of Citroën's front-wheel-drive work of genius are eligible, having taken part in the original event: the 15 (1947-49); the 15 Six (1953-57); and the 11B (1953-57). They look great, handle well and have big, tough engines – what's not to like? You'll need to spend around £20,000 and upwards to get yourself a decent example.
TRIUMPH TR2 AND TR3, 1953-57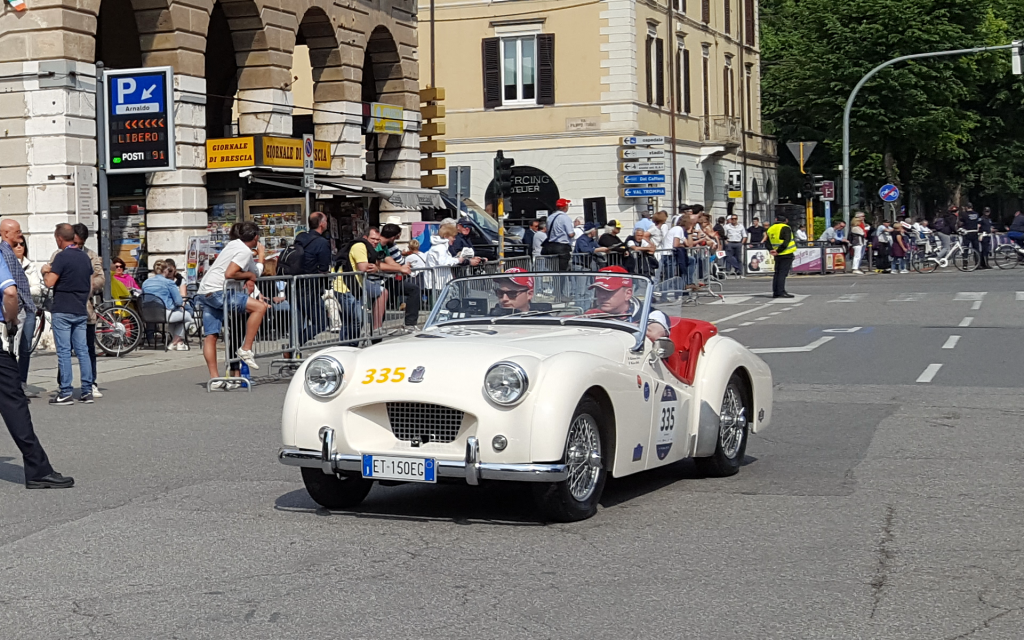 Well, this looks like a bit of fun. A TR2 or TR3 is simple and strong, but nippy and nimble with it. A TR3A is no good, because it falls outside of the eligibility period. TR3s are generally cheaper than the rarer TR2s, with prices from around £25,000. With such a strong competition history there's no shortage of expertise or parts for these cars, either.
ROVER 75, 1953-57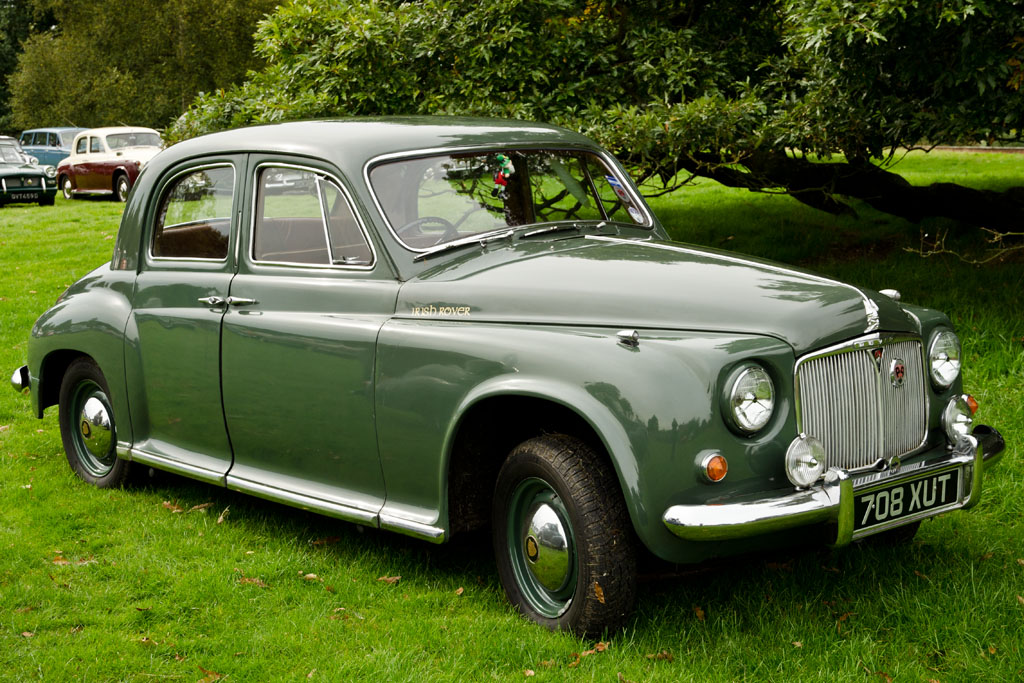 Imagine the comedy value in rolling up at the Mille Miglia in an Auntie Rover. But then, they've raced at Goodwood and they have Mille Miglia history, so who's to say you shouldn't do it? In 1952, Road & Track said of the 75: "I honestly believe (barring the Rolls-Royce) that there is no finer car built in the world today." The 2.1-litre straight-six inlet-over-exhaust engine is heavy and agricultural, but the cars are tough and well built, and they start at just £7000 for a decent one.
BORGWARD ISABELLA TS, 1953-57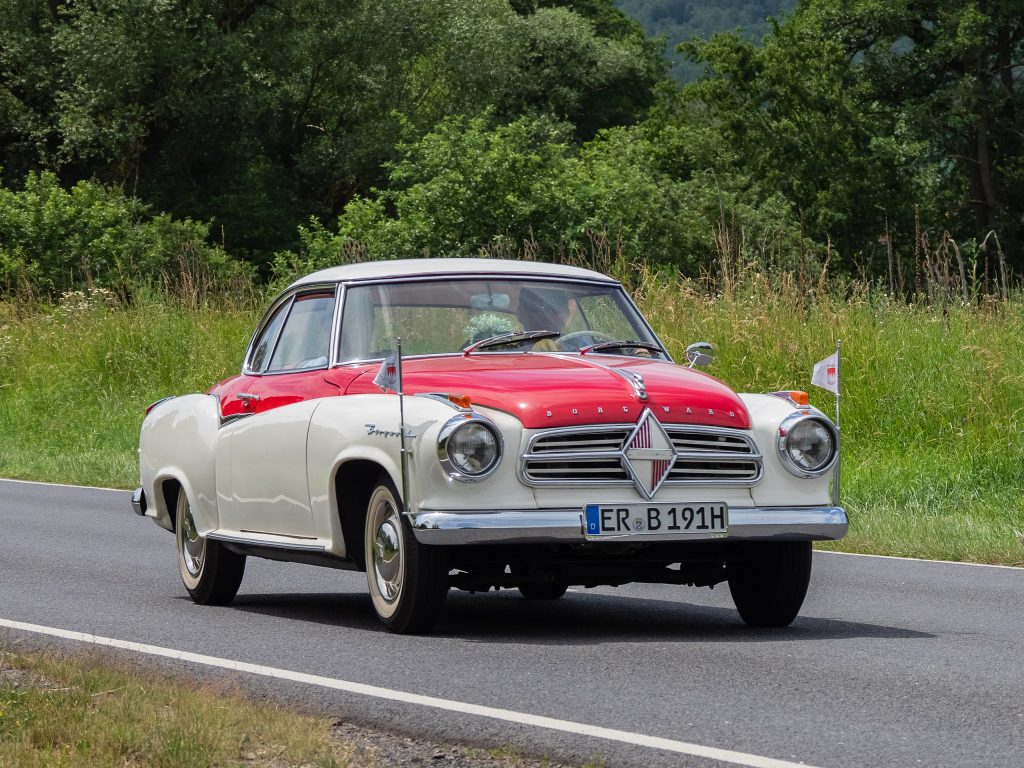 Perhaps the rest of these choices are a bit too obvious or staid. In which case, how about the Isabella? It's stylish and unusual, and the TS at least had a little more power than the standard version from its four-cylinder 1500cc engine. Prices are generally around £10,000-£15,000, but the challenge is often to find a decent one.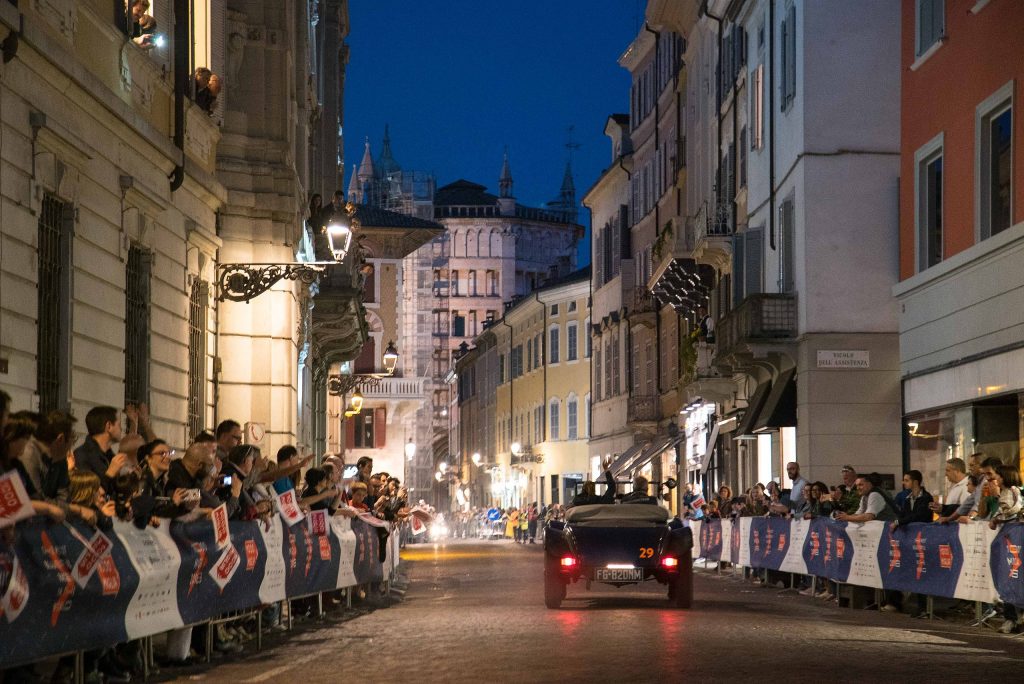 If you can't secure an entry with a D-type, Gullwing or pre-war Alfa, then look for a less obvious car that is eligible by virtue of having competed in the original Mille Miglia. There's everything from Austin Sevens to Volkswagen Beetles, but the trick is to find one that others don't have, and ideally with an unusual history or provenance. The full list of eligible cars is on www.registro1000miglia.it.