WORDS: NATHAN CHADWICK | PHOTOGRAPHY: DD CLASSICS
The third-from-last Aston Martin Lagonda has come up for sale in London at DD Classics.
The only Series IV model delivered in Rolls-Royce Royal Blue, it's covered 36,000 miles since it was first delivered on May 24, 1990.
Its first owner, a Mrs JB Brooks of Saviour, Guernsey, had the car tended to by Aston Martin Lagonda itself for the first eight years of its life. She'd specified the car with Connolly Parchment hide with blue piping, with leather-bound Blue Wilton carpet, lambswool overmats and a Champagne suede headlining.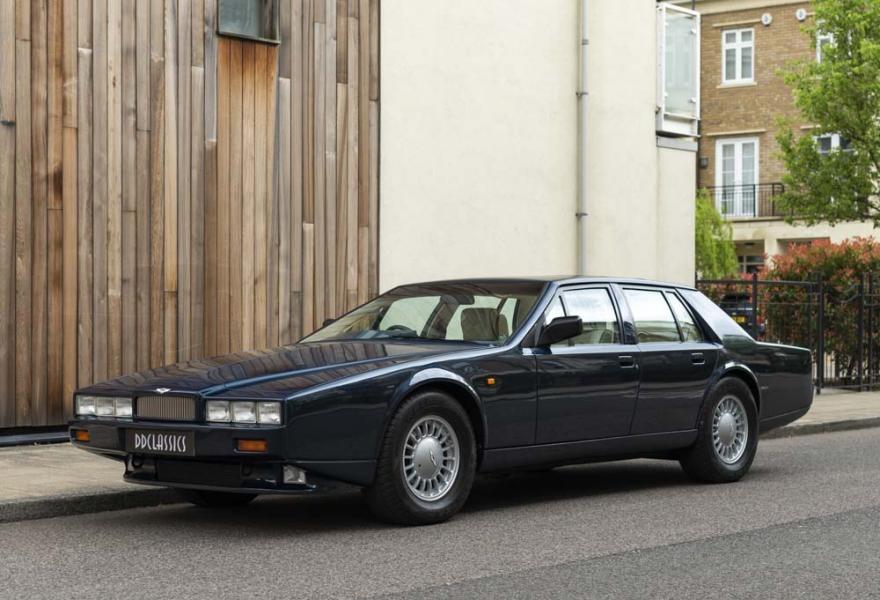 When Mrs Brooks sold the car in 1998, AML prepared it for UK mainland registration for HR Owen. "My father worked for HR Owen at the time, and he sold the Lagonda to a London-based gentleman of Iranian nobility," says Chris Wainwright of DD Classics. "I remember the car, so it's an emotional sale."
Over the next two-and-a-half decades three further owners took stewardship of the Lagonda, with the penultimate owners entering it into multiple Aston Martin Owners Club concours events, where it notched up several class victories. "Since 2015 it's been part of an extensive private collection that features 600 Mercedes-Benz, a Bentley Brooklands and numerous six-cylinder Astons," Chris says. "It's been worked on by Aston Martin Works in that time, and it still has its original handbooks and service books, which always tend to get lost with these cars."
It's one of just 106 Series IV models built, and one of 642 made in total. The Series IV model featured several changes over the Series III, most notably the removal of the pop-up headlights, replaced with six fixed headlamps. The waist-level trim was also eliminated, and the nose was smoothed a little by the car's original designer, William Towns. Other changes included twin SU electric pumps and Weber-Marelli fuel injection, plus larger 16in alloy wheels. UK cars also saw their gearbox ratios changed to 7.52, 4.45 and 3.062:1, with a final drive ratio of 3.062:1. Aston Martin quoted maximum power as 289bhp at 5000rpm, with 321lb ft of thrust at 3000rpm.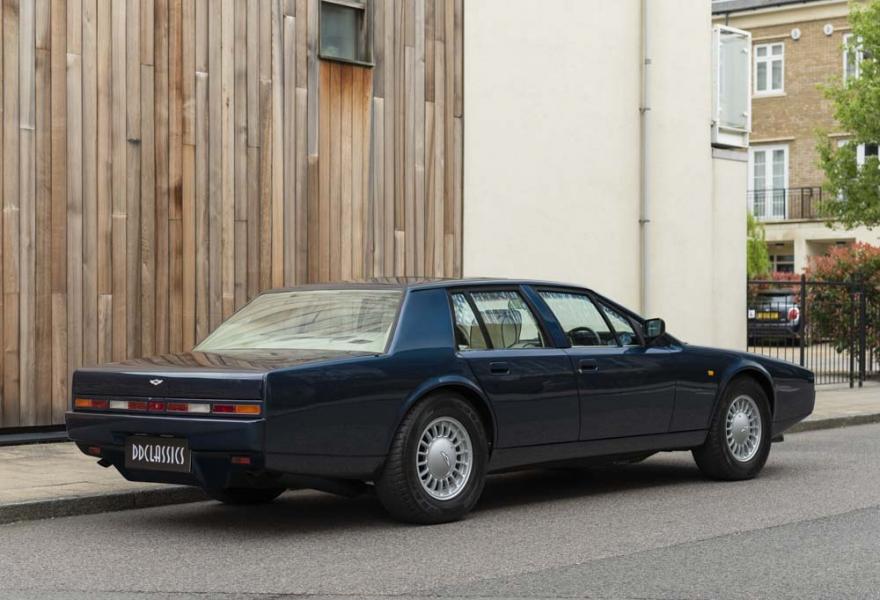 "Looking back to the car's rivals when it was first launched, such as the Mercedes-Benz 450SEL 6.9, Rolls-Royce Silver Shadow and Maserati Quattroporte III, the Lagonda was always a cut above," Chris says. DD Classics has priced the car at £120,000, and more details can be found here.