Words: David Lillywhite | Photography: Max Earey
It's always exciting to find a new car-themed destination. Gilks' Garage Café in Kineton, Warwickshire, UK, ticks all the boxes: good food, plenty of parking, great roads in the surrounding area and a family history that dates back to the early 1900s.
We came across it thanks to Aston Martin, as a meeting place to try out a couple of V12 Vantages. Although it's been open for two years, the pandemic initially kept visitors away – but you wouldn't know that now, with classics, performance cars and a wide selection of motorcycles all coming and going during our morning at the café.
It's run by family team Keith and Linda Gilks with daughter Katherine, who enthusiastically explained the venue's history: it all started when George 'Toby' Gilks returned from London to set up a blacksmith's shop in 1904 in Kineton's Market Square. He was joined by son Cecil and then his son Gordon, as the business diversified into agricultural engineering.
In 1949 the business moved to new premises on Banbury Road, where the café is now based. George retired and Cecil took on an agency for Esso fuels and oils, which were initially served in cans. It wasn't until the late 1950s that fuel pumps arrived on the forecourt – by which time the agricultural engineering side was losing business. To compensate, Cecil and Gordon took on a Rootes Motors dealership in 1958, selling Hillman cars. An extension was built to act as a showroom, with room for just one car.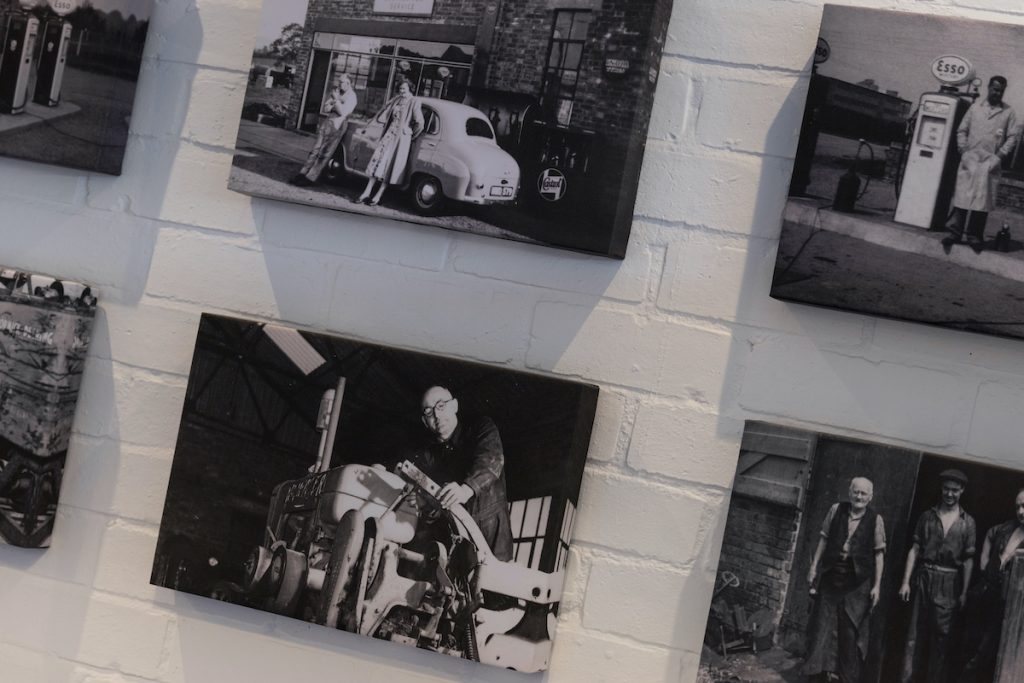 A few years later Rootes insisted that the garage expanded its showroom, forcing a second extension to be built in the 1960s. Despite this, as Chrysler took more control over the Rootes Group during the late 1960s and early '70s, it began to favour large chain garages, prompting Cecil and Gordon to relinquish the dealership and instead become an independent MoT and service centre.
In the 1980s, Keith became the fourth generation of the family to join the business, but he found that he wasn't a natural mechanic and instead joined the fire service, while working at the garage in his spare time. A few years later, in the 1990s, Cecil died and, prompted by the need to replace the fuel pumps for the move to sell in litres instead of gallons, Gordon closed the garage in 1996.
After lying empty for a while, the premises were rented out for storage, remaining in family ownership despite offers from supermarkets and housing developers. But with the building in need of work, Keith and his family decided on a new, more exciting use for the old garage, adding a third extension for a kitchen, to allow the launch of Gilks' Garage Café.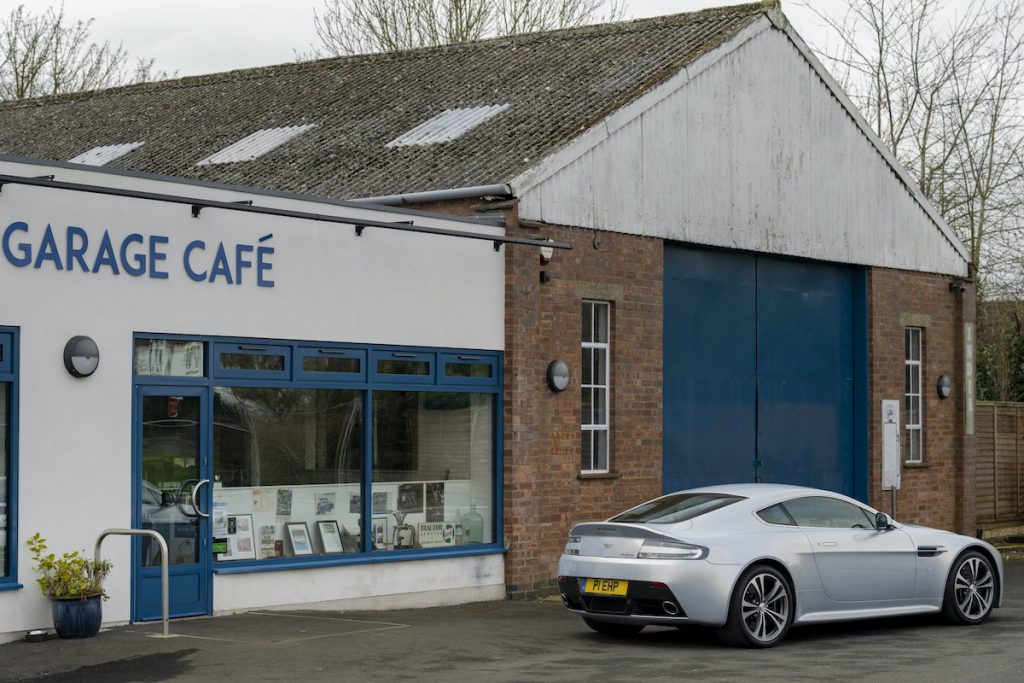 It launched in late 2019, with involvement from the family's fifth generation, Katherine and Thomas, and is packed with automobilia from the garage in its heyday, including original Rootes and Hillman signage. It soon had to close again due to the pandemic, but when it reopened business was brisk and it's now a local success story, opening every Wednesday to Sunday from 9am to 3pm, with a 5pm-8.30pm opening on Friday and Saturday nights. There's plenty of parking, and even EV charging points.
What's it like? It's great! The atmosphere is lively, the staff are super friendly, and the food is a notch above the typical café stock. There are neat touches, such as the Full Service and Interim Service breakfasts (including veggie) and the Mighty Mechanic's Beef Burger and Hungry Mechanic pizza. Sure, Magneto does cars, not food reviews – but we can thoroughly recommend the brunch! For more information visit www.gilksgaragecafe.com.