WORDS: SARAH BRADLEY | PHOTOGRAPHY: DAVID PARRY, COLEEN CONSIDINE
How does it feel to be a tiny part of one of the most spectacular street parades in history, and pay tribute to two classic British institutions at the same time? I should know, after I rode my 1958 Triumph motorcycle – a cherished survivor from the golden days of Britain's post-war bike industry – in last weekend's huge Platinum Jubilee Pageant staged in central London to celebrate Queen Elizabeth II's incredible 70 years on the throne.
Involving more than 8000 performers, dancers, key workers, celebrities and members of the military, the joyous 'people's pageant' followed a route similar to the path taken by Her Majesty during her 1953 Coronation. Watched live by hundreds of thousands of spectators lining the capital's streets, and a billion more on worldwide TV, the huge, three-hour Jubilee event culminated in a stunning parade along The Mall to greet the Royal Family at Buckingham Palace.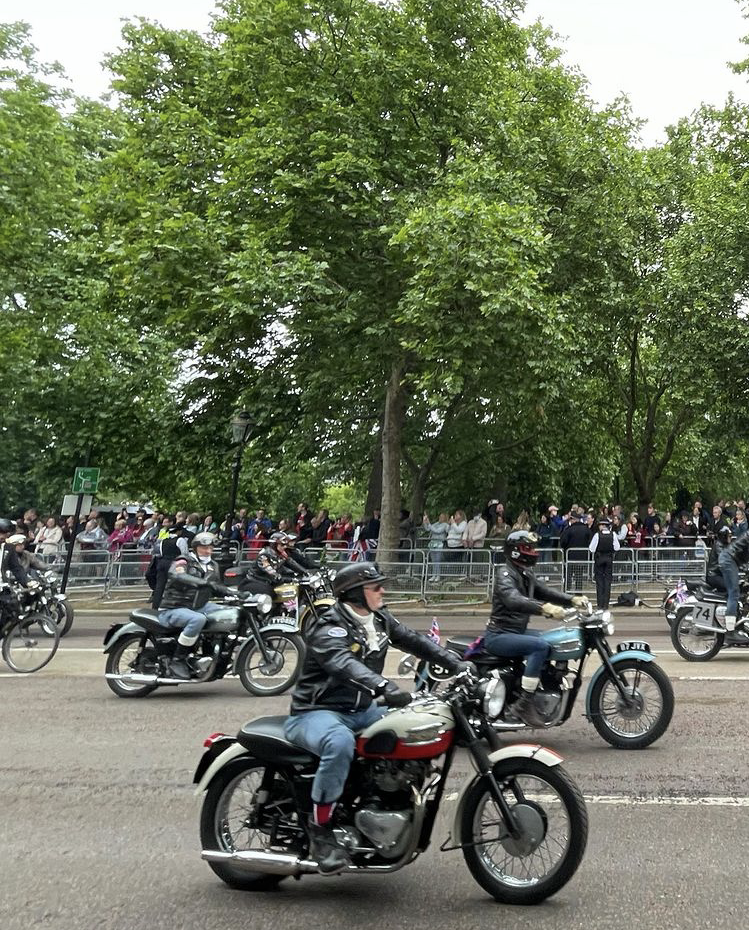 Within the Time of Our Lives section, curated with the help of the vintage connoisseurs at Hemingway Design, the pageant celebrated popular culture from seven decades of the Queen's reign from the 1950s through to the 2010s and beyond. Britain's glorious automotive history played a major role, with classic legends such as Jaguars, Aston Martins, Land Rovers, Morris Minors, Minis, London buses, Ford Cortinas, James Bond vehicles and even Sinclair C5s driven into the spotlight by their proud owners.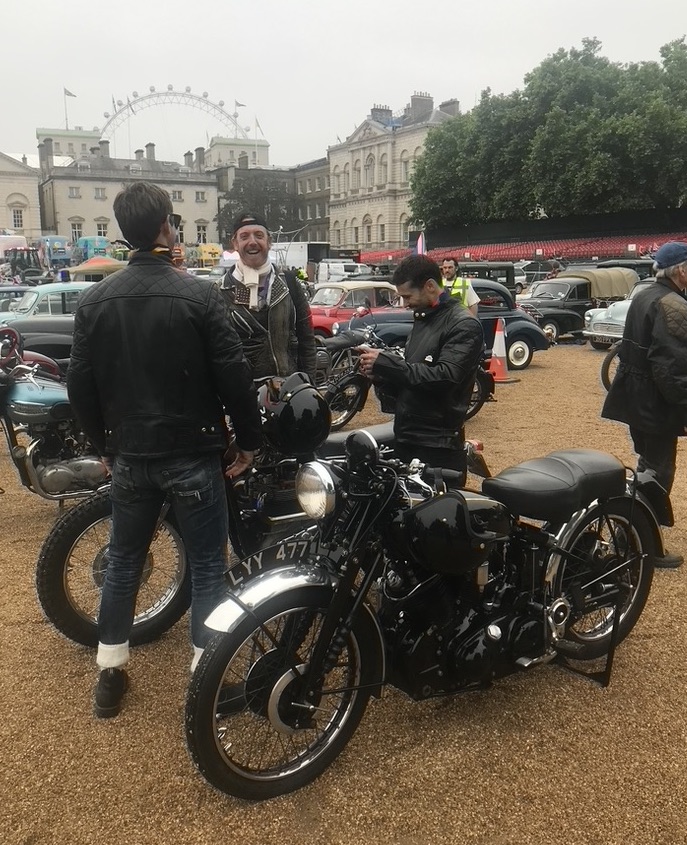 My trusty gold '58 Thunderbird 650cc parallel twin joined more than 30 other bikes from great British motorcycle marques Triumph, BSA, Ariel, Norton, Douglas, Sunbeam, AJS, Velocette and Vincent in a spectacular convoy of thunder and smoke, earning great cheers from the excited crowds. It took us nearly an hour to cover the two-mile Platinum Jubilee Pageant route, and while the very slow, clutch-frying, stop-start running conditions weren't these air-cooled machines' natural habitat, they performed amazingly well on the biggest stage they'd ever had.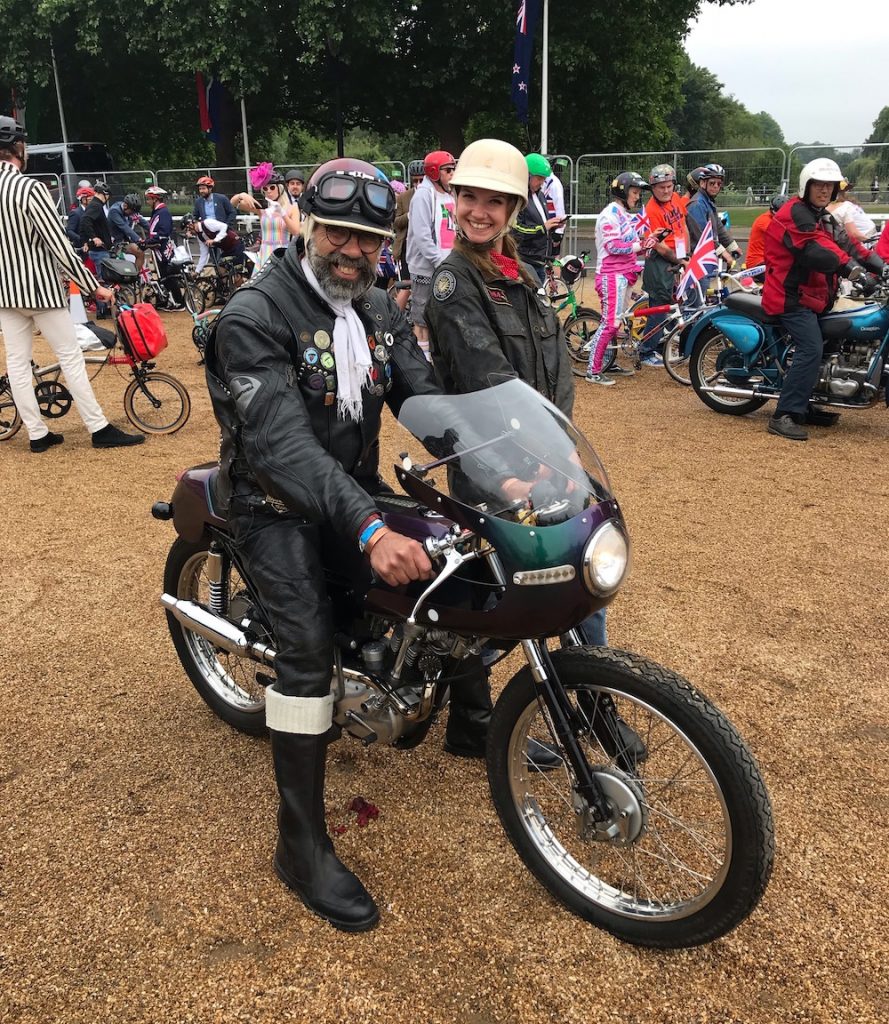 The electrifying atmosphere, the fun and camaraderie behind the scenes, the fantastic organisation, the pomp and ceremony the British military in all their finery brought to the occasion… the Platinum Jubilee Pageant was a unique, once-in-a-lifetime experience. What a fantastically memorable event to be a part of.