WORDS: DAVID LILLYWHITE | PHOTOGRAPHY: ROLLS-ROYCE
This week, 111 years to the day that the Spirit of Ecstasy was officially registered as intellectual property of Rolls-Royce, the company revealed a remodelled, more aerodynamic version of the famous mascot, for the new Spectre EV model.
Even more than a century on, however, there's still some mystery to the very human story of the creation of the Spirit of Ecstasy and the love affair that inspired it. It arguably starts in1902 with John Walter Edward Douglas-Scott-Montagu, 2nd Baron Montagu of Beaulieu – a freelance journalist and motoring enthusiast who although titled tended to be ever short of cash.
Montagu set up Britain's first motoring magazine, The Car Illustrated, and hired artist Charles Sykes as his chief illustrator. At around the same time, Montagu's friend Claude Johnson, who was general secretary at The Automobile Club, employed a young woman named Eleanor Thornton to be his assistant.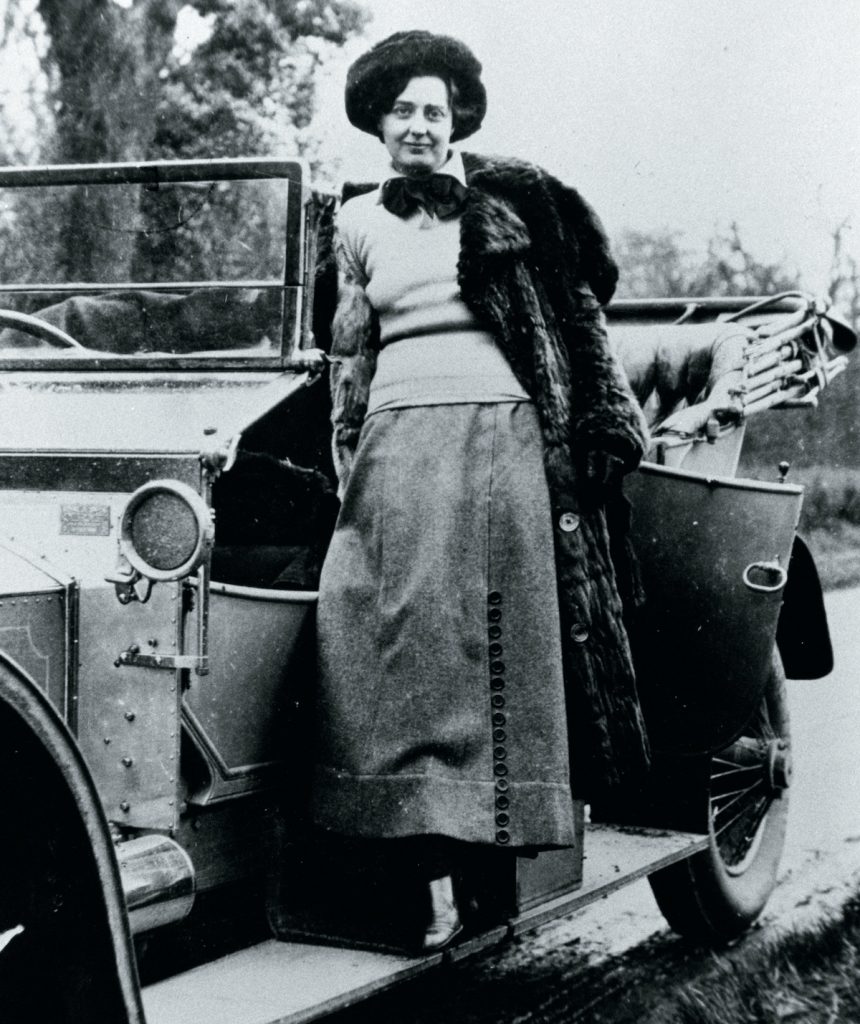 Eleanor was both highly intelligent and beautiful, but she lived a secret double life: demure, respectable, professional assistant to Johnson at The Automobile Club by day; sensuous exotic dancer and life model by night. One of the artists for whom she regularly posed was Charles Sykes.
It wasn't long before Montagu met Eleanor, too, and he was smitten. He offered her the job of office manager at his magazine. Although 14 years his junior and from humble origins in south London, she soon embarked on what was to become a 13-year affair with her boss. During 1903, Eleanor became pregnant, but the pair decided the baby, named Joan, should be adopted at birth. Eleanor never saw Joan again, but Montagu arranged (and paid) for the child to be initially brought up by an ex‑sergeant from his regiment, and his wife. Latterly the role passed to a doctor and his wife. Montagu continued to visit his daughter, who knew him only as Uncle John, in secret for years after.
As for illustrator Sykes, he was also a talented sculptor and had studied under the eminent Professor Edouard Lanteri at the Royal College of Art. In 1903 he sculpted a trophy modelled on Eleanor for Montagu to present at the Gordon Bennett race. The face and figure of another of of Sykes's works, entitled 'Bacchante', are also strikingly similar to those of his long-time muse.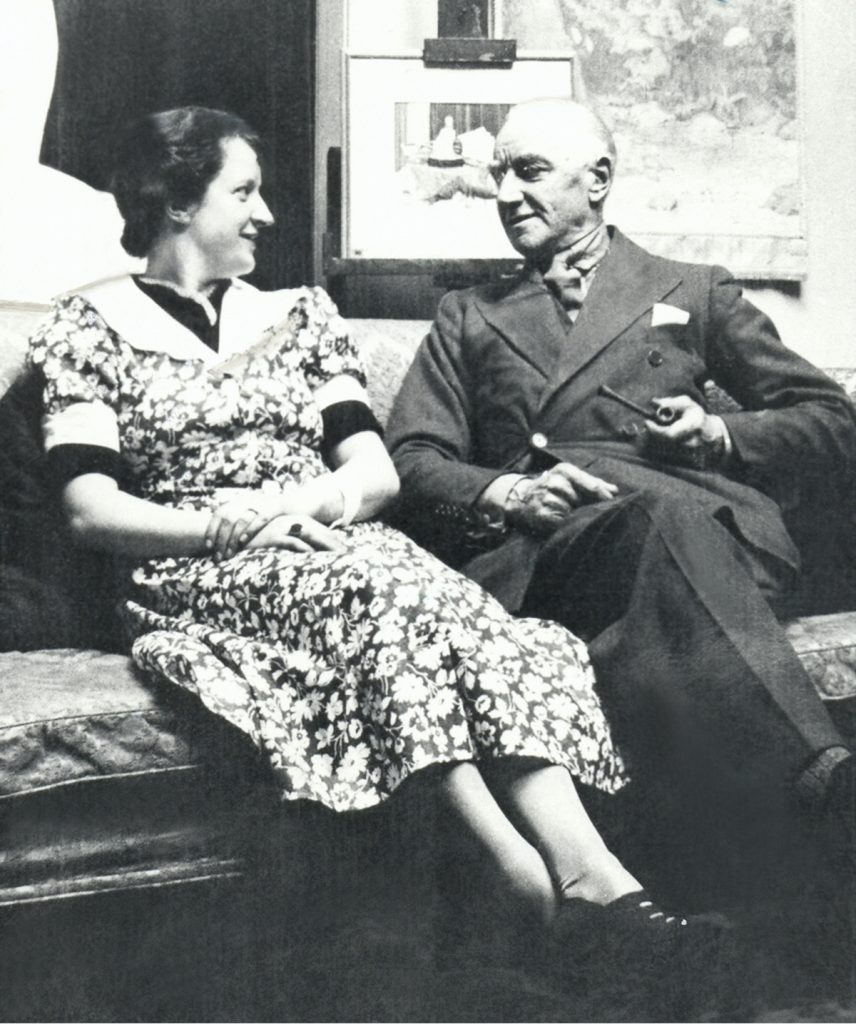 At some point during this period, Sykes also created a mascot for Montagu's Rolls‑Royce Silver Ghost. Named 'The Whisper', it was a small aluminium statuette of a young woman in fluttering robes with a forefinger to her lips. It's known that Eleanor was the model, but it's not known whether the mascot was a token of appreciation from Sykes to Montagu, or made at Eleanor's instigation as a gift for her lover. Anyway, Montagu displayed it on every Rolls-Royce car he owned until his death in 1929, perhaps as a discreet acknowledgment of his love for Eleanor.
It's usually stated that 'The Whisper' was the inspiration for the Spirit of Ecstasy; and that the Rolls-Royce mascot was therefore modelled on Eleanor Thornton. But that's not necessarily the case. It came about in 1910, when Claude Johnson re-enters the tale, by now managing director of Rolls-Royce. Inspired by Henry Royce's dislike of owners' mascots being added to Rolls-Royce cars, Johnson suggested that the company produce its own mascot. When Royce grudgingly agreed, Johnson commissioned Charles Sykes to create it.
Johnson suggested something in the style of the Grecian marble statue of 'Nike of Samothrace', Goddess of Victory, sculpted in 190BC and exhibited in the Palais du Louvre since 1883. Sykes went to visit the statue but felt that a more delicate, less domineering figure would be more appropriate. It's thought that Eleanor was the model for the Spirit of Ecstasy's overall form, but the face is more like that of the sculptor's mother, Hannah Robinson Sykes.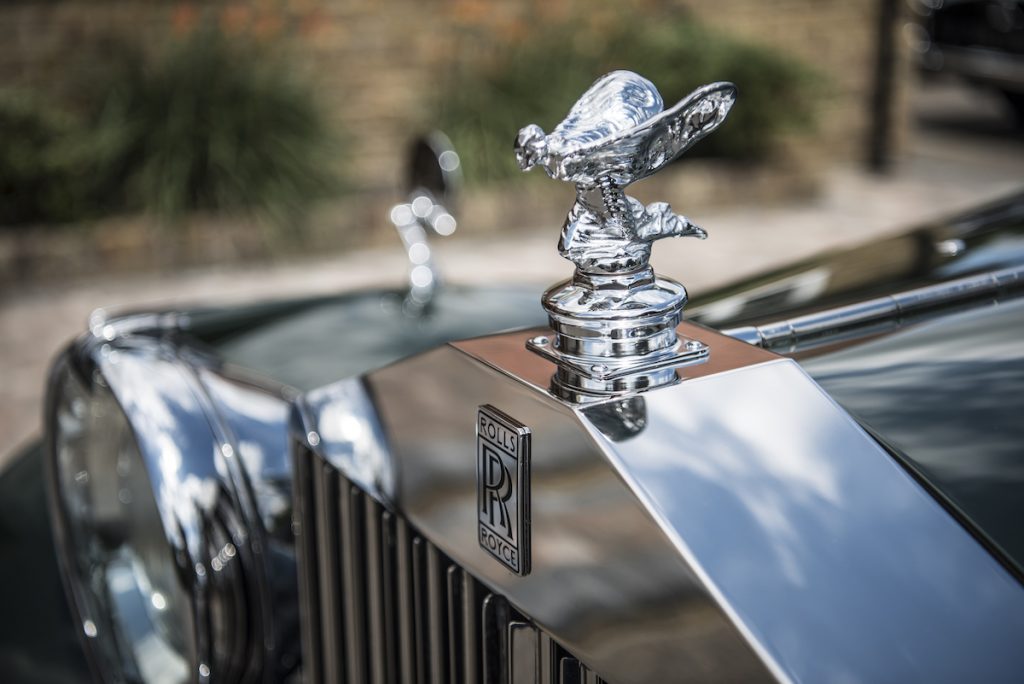 The new mascot was initially called 'The Spirit of Speed', but a letter from Rolls-Royce to John Montagu revealed that when Sykes designed his "graceful little goddess", he had in mind "the Spirit of Ecstasy, who has selected road travel as her supreme delight and alighted on the prow of a Rolls-Royce car to revel in the freshness of the air, and the musical sound of her fluttering draperies".
And so, Rolls-Royce registered the Spirit of Ecstasy as its intellectual property in 1911. Sir Henry Royce never entirely approved, while The Hon Charles Stewart Rolls never set eyes on her, having died in a flying accident in June 1910. The Spirit of Ecstasy was an 'optional extra' right up until 1939, gracing only about 40 percent of the 20,000 or so cars delivered during this period, though many were retrofitted.
One final, tragic footnote. On December 30, 1915, Montagu and Eleanor Thornton were enjoying lunch on the SS Persia, sailing through the Mediterranean en route to India, when the ship was struck by a torpedo and sank in less than five minutes. Eleanor Thornton, together with hundreds of other passengers, was never seen again. Montagu spent 38 hours adrift in a lifeboat, with a broken shoulder and a damaged lung, before he and a handful of other survivors were picked up by a passing liner. He never got over the loss of Eleanor, which he could never mention publicly. But she continued to grace his Rolls-Royces.