WORDS: ELLIOTT HUGHES | PHOTOGRAPHY: rm sotheby's
RM Sotheby's 23rd annual Arizona Sale, which takes place on January 27, 2022, will see the Tenenbaum Collection and a selection of desirable European sports and supercars cross the auction block. 
Primarily consisting of important single-owner Porsche and Mercedes-Benz models, the Tenenbaum Collection is headlined by a 1987 Porsche 959 — one of the most technologically advanced and iconic cars of its era. 
The 959 was developed from Porsche's Group B programme, and features several features that were almost unheard of at the time including electronically adjustable damping, four-wheel drive and a twin-turbocharged flat-six. Offered in Guard Red over black leather with its original toolkit, paperwork and just 14,000km on the clock, the recently restored 959 is expected to fetch between $1.0 million and $1.5 million.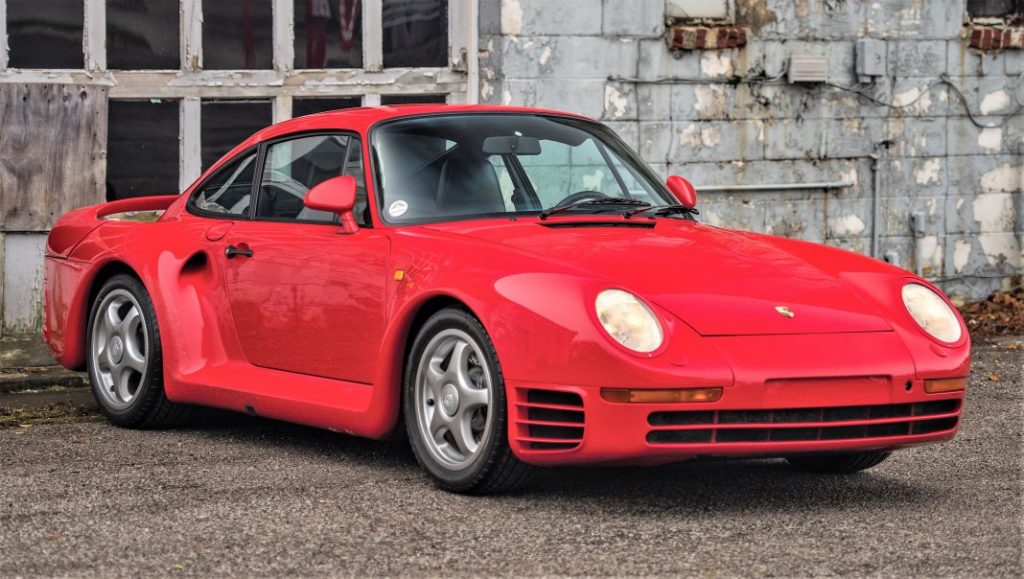 Two other flagship Porsches included as part of the Tenenbaum Collection include a 2005 Porsche Carrera GT in classic GT Silver over Ascot Brown leather, and a 2015 Porsche 918 Spyder in Liquid Chrome Metal Blue over Onyx Black with Acid Green piping. The two supercars are both low-mileage examples bearing 5482 miles and 1396 miles respectively, and are estimated at $1.2–$1.5 million and $1.2–$1.4 million respectively. 
Fans of the 911 nameplate will be drawn to the special examples offered alongside their supercar stablemates. A 1989 Porsche 911 'Flachbau' (flat-nose) Targa and a 1994 911 Turbo S Coupé are predicted to command strong bids of $350,000–450,000 and $800,000–$1.1 million apiece. Although not included in the Tenenbaum Collection, a rare 1985 RUF BTR III is also receiving plenty of attention in automotive circles, and is accompanied with handwritten letters signed by Alois Ruf himself ($325,000–$375,000).
Germany's starring role in the auction is continued by the presence of several Mercedes-Benz. Leading the charge for the three-pointed star is a US-delivered 1964 Mercedes-Benz 300SL Roadster; the "third-to-last 300SL to be delivered and one of just three cars invoiced in 1964", according to RM Sotheby's. 
This particular SL is said to have remained in single ownership from 1971 to 2013, and underwent a full cosmetic restoration back in 2014. A strong estimate of $2.2–$2.5 million is reflective of the SL's fantastic originality, as evidenced by fitted luggage, books, tools and hardtop.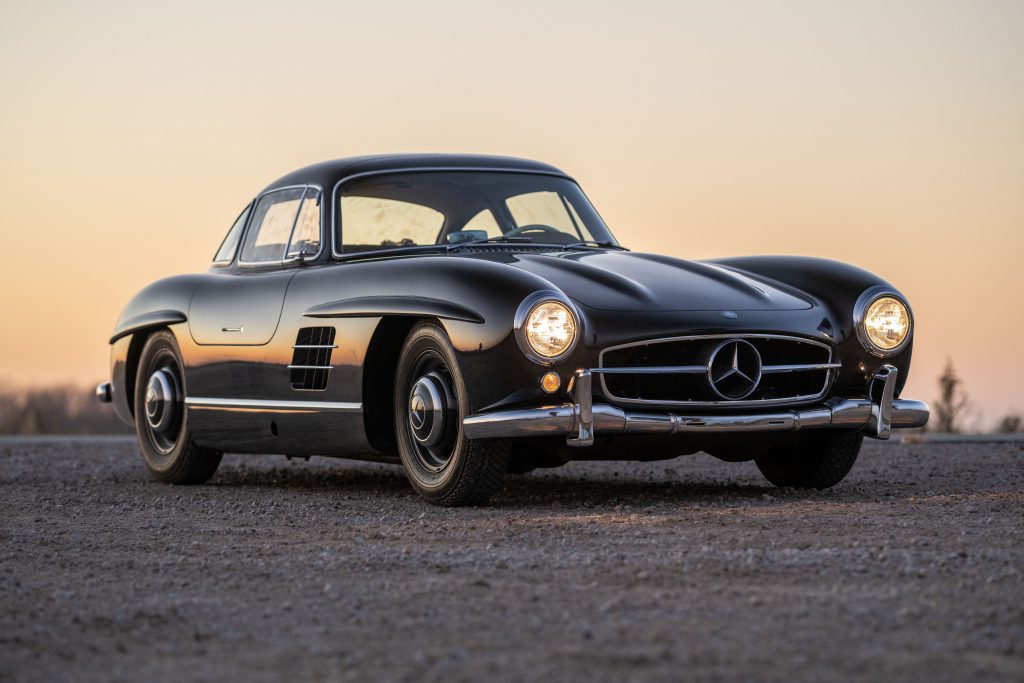 The nine-car Tenenbaum Collection is completed with a 2011 Mercedes-Benz SLS AMG Coupé, 1970 Mercedes-Benz 280SL Pagoda, 1971 Mercedes-Benz 280SE 3.5 Cabriolet and 1969 Jaguar E-type Series 2 4.2-Litre Roadster. 
Aside from the Tenenbaum Collection cars, a 1955 Mercedes-Benz 300SL Gullwing represents another opportunity for collectors to acquire a coveted classic from the company's back catalogue. 
RM Sotheby's confirms that the 300SL received "extensive restoration and refinishing work", before being purchased by the consignor, and it is the only known example to leave the factory finished in Dunkelgrau paint over a beige interior with red and green plaid fabric. Described as a "star of the auction", it is expected to raise between $1.4–$1.6 million. 
No significant collector car auction would be complete without the inclusion of some Italian exotica, and RM Sotheby's Arizona Sale is no different. A 1988 Cizeta-Moroder V16T is arguably the most attention-grabbing car of the entire sale, and is the first and most renowned example of the nine produced.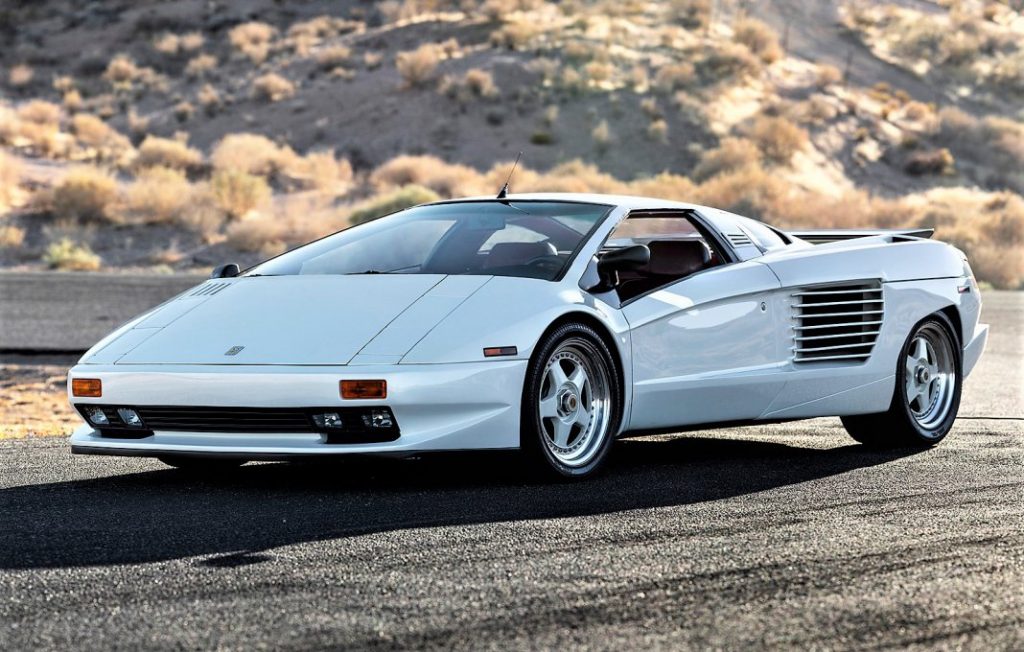 The Cizeta-Moroder was owned by company investor and music producer Giorgio Moroder, 'The King of Disco'.  Chassis 001 is the only V16T to bear his name after he withdrew financial support for the project early on. Estimates sit at $900,000–$1.2 million. 
A glamorous 1967 Lamborghini 400GT 2+2 is another noteworthy Italian car on offer. Fully restored in its original majestic shade of Blu Note over Tobacco, the 400GT has received full Polo Storico certification and is valued at $450,000–$550,000. 
"We have a wonderful initial offering for our Arizona Sale, which is always a highlight of the year and will clearly show the way to a fantastic 2022," said RM Sotheby's global head of auctions, Gord Duff.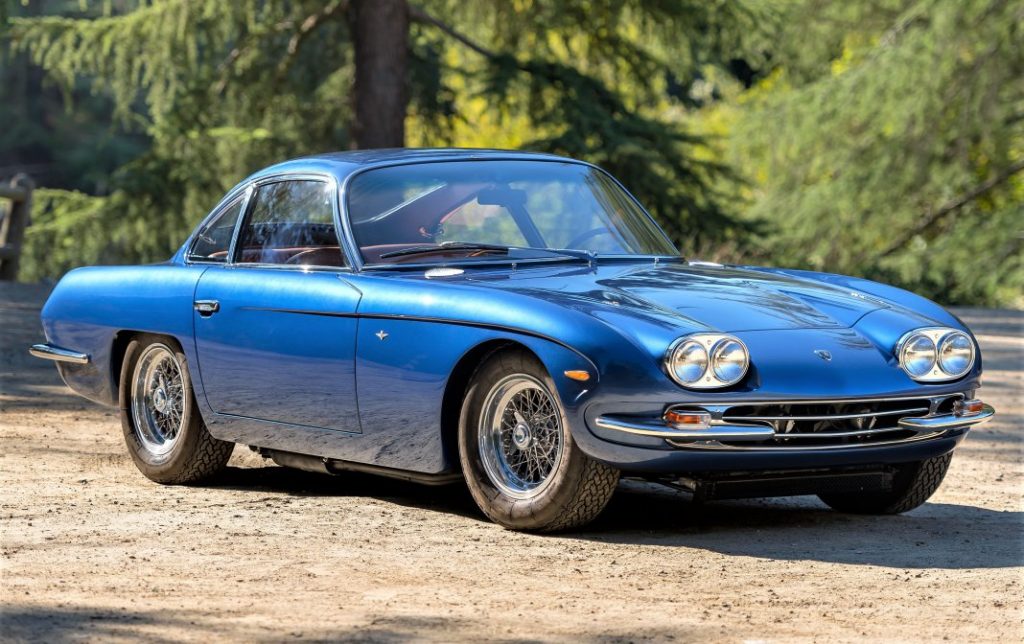 "These early lots show the quality and variety we always look for when bringing exotic and rare supercars from across the eras to market. From the RUF to the Lamborghini to the entire Tenenbaum Collection, we are confident these high-quality cars will garner the attention they deserve from enthusiasts and collectors around the world."
RM Sotheby's annual Arizona sale will be held at the usual venue in the Arizona Biltmore Resort in Phoenix. For more information, visit the auction website.
If you liked this, then why not subscribe to Magneto magazine today?