WORDS: ELLIOTT HUGHES | PHOTOGRAPHY: RM SOTHEBY'S
RM Sotheby's annual London Sale is one of the most keenly anticipated UK auctions on the collector car calendar, and this year's was no exception. The 2021 London Sale saw 40 lots of the world's finest collector cars cross the block at the Royal Automobile Club on November 6, and we've picked ten of our favourites.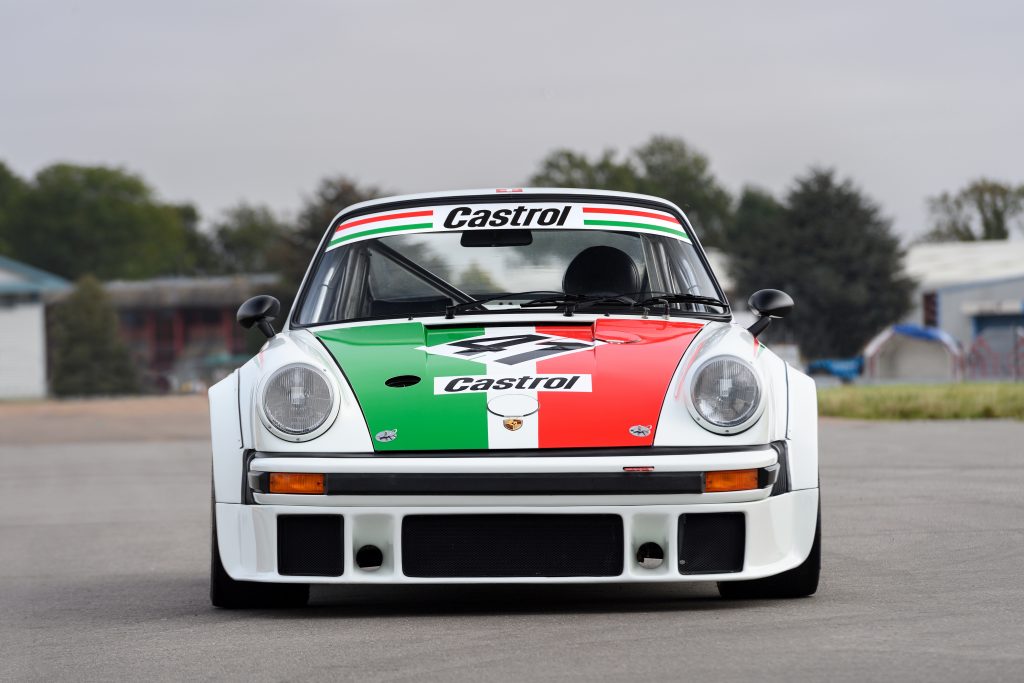 1976 Porsche 934
The 934 was created as a Group 4 racing car and successor to the legendary Carrera RSR 3.0 from the basis of the Porsche 930 Turbo – Stuttgart's fastest-ever production car at the time. The addition of a turbocharger to the car's 3.0-litre Metzger flat-six made the 934 notoriously difficult to drive at the limit. Initial turbo lag belied the onslaught of power the engine would send to the rear wheels on boost: 480bhp, 150bhp more than the naturally aspirated RSR 3.0.
Even so, the 934 enjoyed a great many prolific motor sport triumphs, highlighted by winning the 1976 European GT Championship with Toine Hezemans. While this particular example never ascended to quite the same level of success, it still claimed 18 victories and 29 podiums from just 69 races between 1976 and 1981. A mere 31 Carrera 934s were built, and this car, presented in original Group 4 specification, is "probably the only surviving example of this quality", according to Prill Porsche Classic.
Estimate: £875,000–£975,000 ($1,200,000–$1,350,000)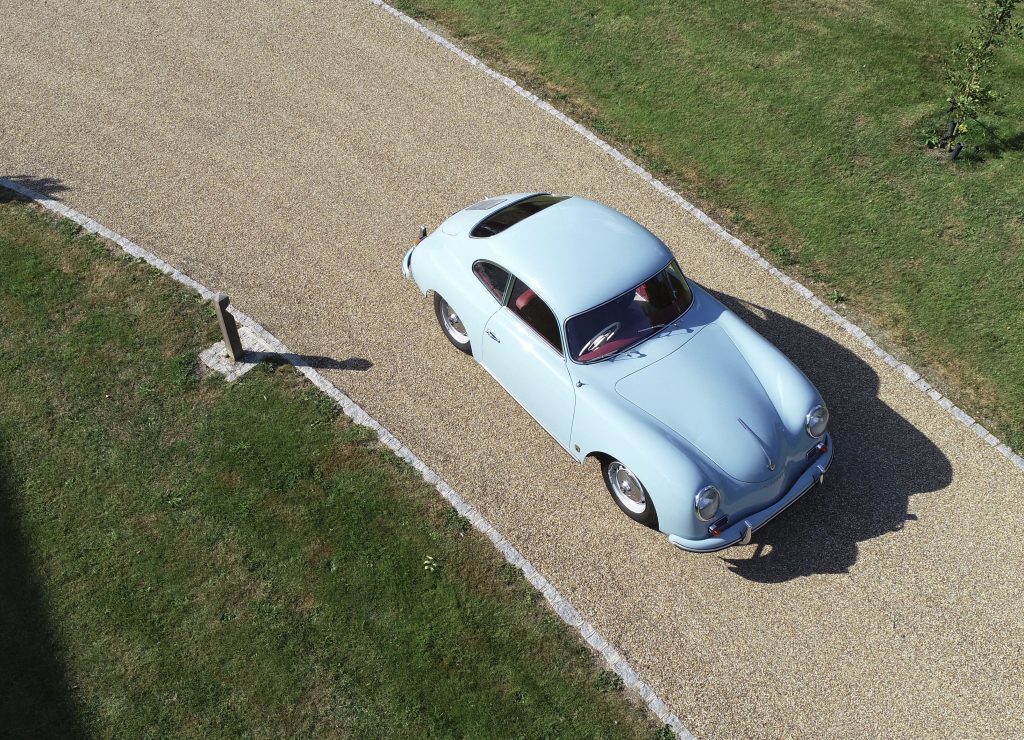 1959 Porsche 356 A 1600 Super by Reutter (ex-Donald Campbell)
Any Porsche 356 A is fantastically desirable these days, but it's doubtful that many can claim to be as coveted as this one. After departing the factory in 1959, the car was registered to the inimitable Donald Campbell — Land and Water Speed Record breaker. Adding to the providence is the fact that the car was delivered through the renowned coachbuilder Harold Radford, and was registered just days before Campbell achieved 260.35mph on Coniston Water on May 14, 1959, claiming the Water Speed Record in the process.
The Porsche passed through the hands of the Mayor of Brighton shortly after Campbell passed away, before being sold to Peter George Kelly in 1965, and Kelly's family has remained as the custodians ever since. According to RM Sotheby's, a "complete bare-metal restoration and mechanical overhaul" was recently carried out, and the shell was resprayed in its original Meissen Blau. This matching-numbers car was advertised with 65,000 miles on the clock, and comes with the original owner's manual and tool roll.
Estimate: £150,000–£180,000 ($205,000–$245,000)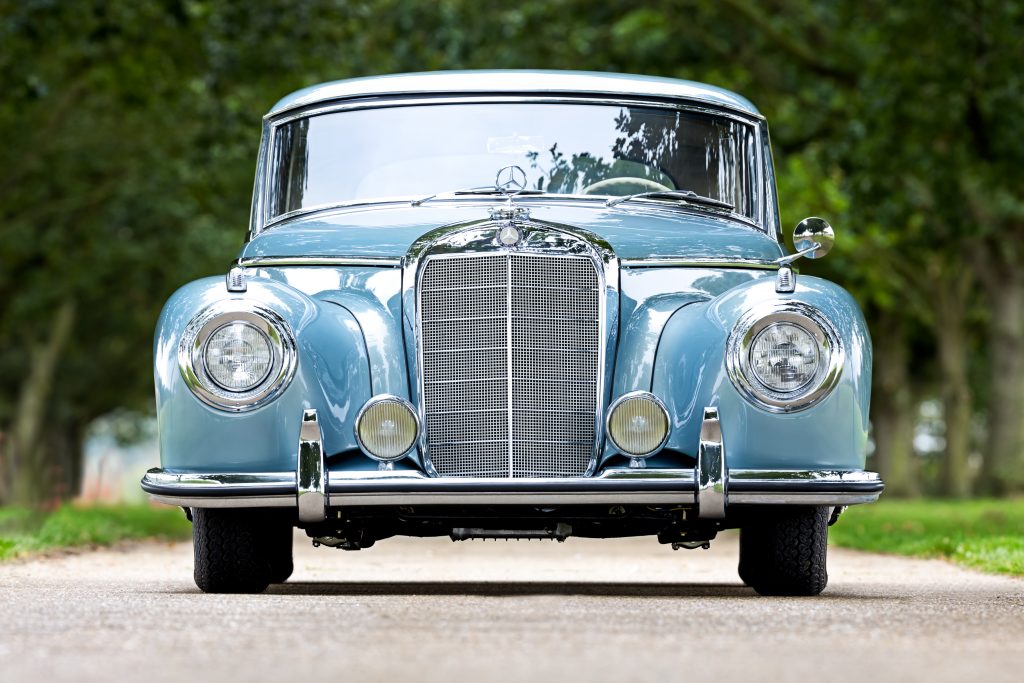 1952 Mercedes-Benz 300S Coupé
Released at the 1951 Paris Salon, the exquisite, hand-built 300S (W188), was Mercedes-Benz's flagship vehicle of the era. The car is particularly elegant in two-door coupé form seen here, and this example, finished in blue-green metallic, is thought to be one of just 216 built.
Despite its luxurious bodystyle, the 300 S shares some DNA with the iconic 300SL Gullwing; its 150bhp W188 straight-six engine was refined into the 300SL's performance-focused M198 unit. The 300S also shares similarities with the Gullwing with regards to the architecture of its fully independent suspension and chassis construction.
RM Sotheby's said that this 300S is understood to have undergone recommissioning work and has had a full engine rebuild and respray during its tenure under previous ownership. 
Estimate: £240,000–£300,000 ($330,000–$410,000)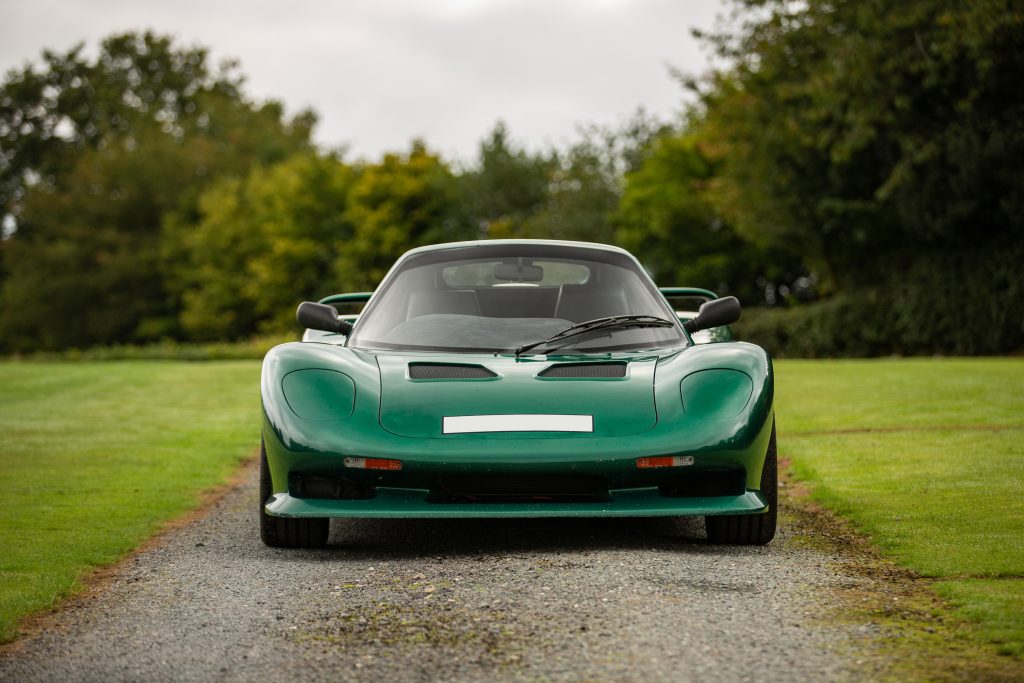 1994 Ascari FGT Prototype
As the first and only Ascari FGT Prototype in existence, this is an exceptionally rare car. Interestingly, the FGT Prototype was designed by Lee Noble in 1992, before he founded his eponymous sports car marque, Noble Automotive, in 1999. The car was unveiled at the 1995 British International Motor Show, and was purchased by Dutch racing driver Klaas Zwart, along with the Ascari marque.
Klaas then endeavoured to prove the FGT's capabilities in the 1996 British GT Championship, achieving his best result at Silverstone with a third-place finish. The car's brief racing career was then superseded by its usage as a promotional model in Ascari's brochures and advertising material.
Remarkably, the FGT came into the current owner's possession after being discovered in a barn, where it had been laying dormant for 13 years. A full three-year restoration and engine rebuild followed with Lee Noble's assistance, and the car has since been returned to its former glory. Collectors with a predilection for rare and intriguing models certainly paid close attention to this obscure Ascari when the RM Sotheby's London Sale got underway.
Estimate: £60,000–£80,000 ($80,000–$110,000)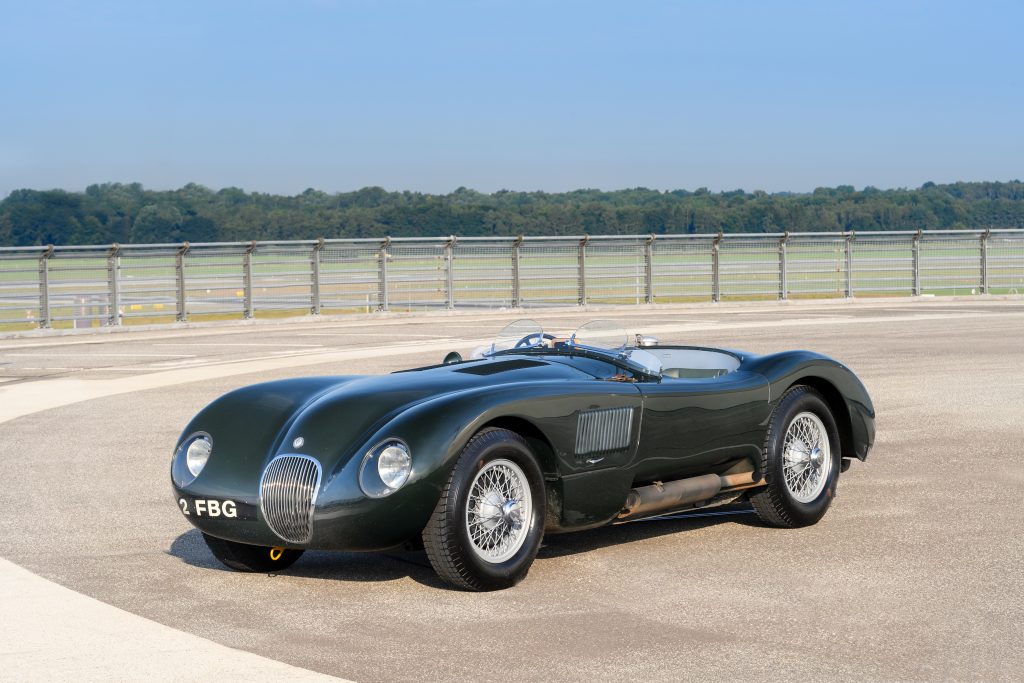 1952 Jaguar C-type
The C-type needs no introduction; its two overall victories at the Le Mans 24 Hours cemented Jaguar's reputation as one of Britain's most globally revered and admired marques. The C-type's legendary Le Mans DNA then inspired and influenced some of Jaguar's most celebrated models: the D-type, XKSS and E-type.
A major reason for the C-type's motor sport successes were its cutting-edge design features including a tubular space-frame chassis, aerodynamic aluminium bodywork, lightweight rubber-bag fuel tank, and crucially, disc brakes. These innovations were the hallmarks of Jaguar's seminal design team headed by Malcolm Sayer, William Heynes and Bob Knight.
Just 53 original C-types were made, and this one, chassis XKC014, has spent the majority of its life in the US after being purchased by Commander John 'Jack' Rutherford in 1952. The car returned to Europe in the 1980s, where it underwent a full restoration before heading back across the Atlantic in 2002 and then receiving a UK registration in June 2015.
A highly original, matching-numbers car with racing providence, it's no surprise this C-type had the highest estimate of the entire London Sale.
Estimate: £4,000,000–£4,500,000 ($5,400,000–$6,000,000)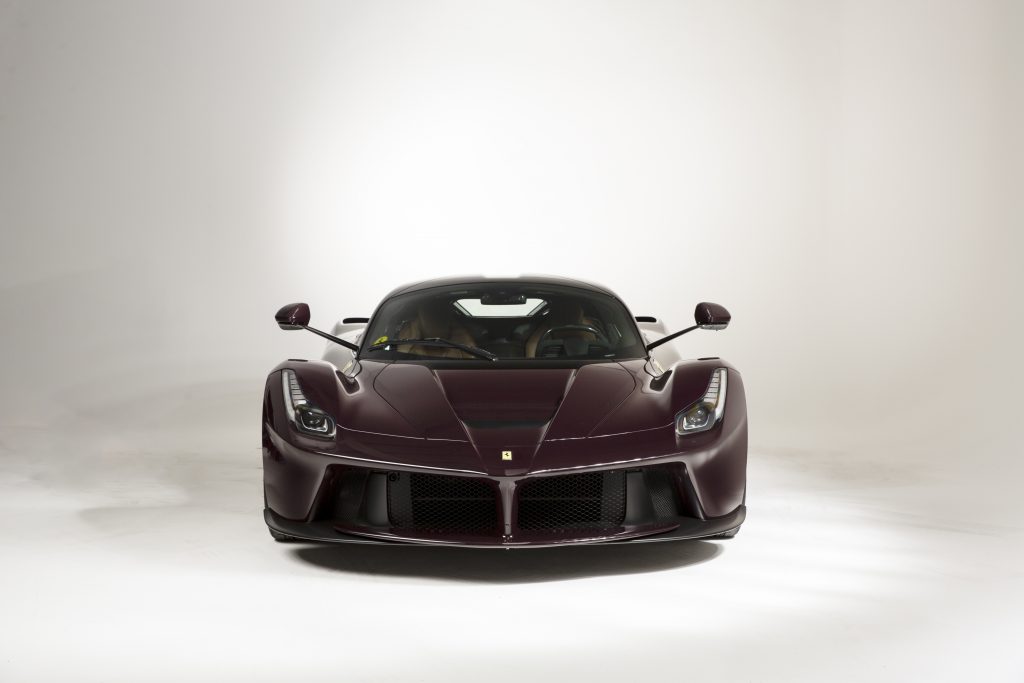 2016 Ferrari LaFerrari
Maranello made just 499 examples of its latest and greatest limited-production flagship supercar. With a blue-blooded lineage that begins with the 288GTO, through to the F40, F50 and Enzo, the 949bhp LaFerrari's position as one of the storied marque's most iconic models is assured.
All LaFerraris were fitted with a 6.3-litre hybrid V12 developed from the FXX programme, a carbonfibre tub, carbon-ceramic brakes and active aerodynamics, but there are several features that set this example apart. The most obvious of these is the car's one-off Vinaccia (marc) paintwork over Pelle Chiodi Di Garofano (clove) leather.
The rich paintwork is complemented by the front splitter, side skirts and rear diffuser finished in satin black, along with Grigio-painted alloy wheels and Nero-finished calipers. Track-spec inner camshafts, a telemetry system and automatic suspension lifter are other noteworthy options.
A full-set of colour-matched luggage, toolkit, owner's manual and full service history were offered as part of the consignment, and RM Sotheby's said it expected the car to receive a "warm welcome at marque events and major concours d'elegance worldwide".
Estimate: £2,200,000–£2,400,000 ($2,980,000–$3,250,000)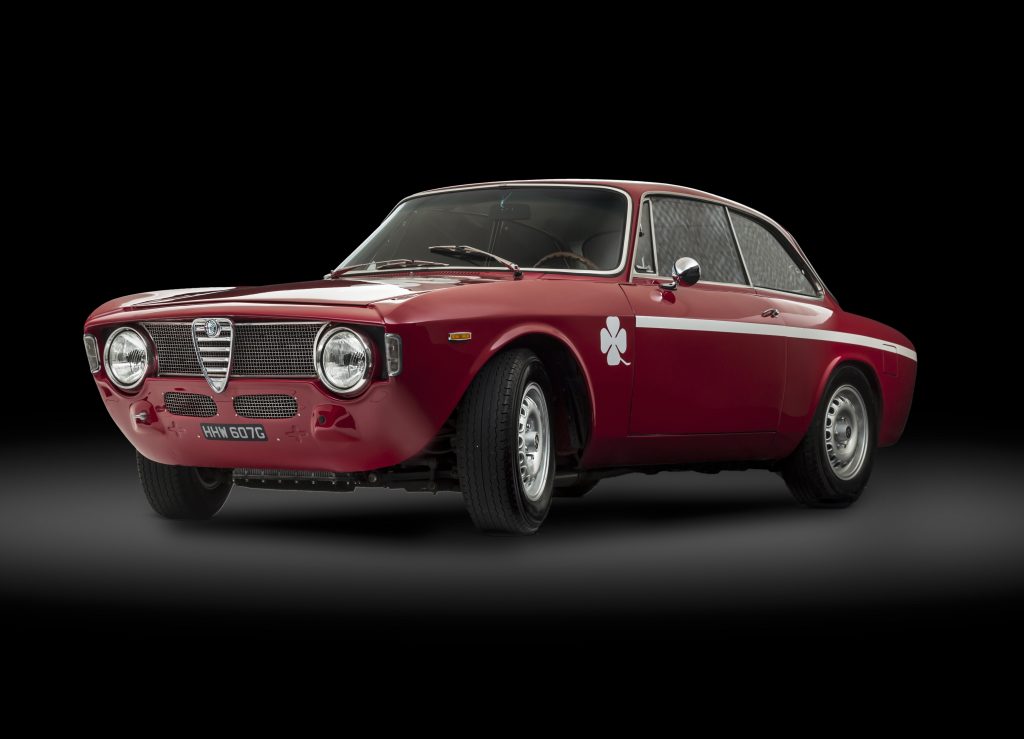 1968 Alfa Romeo Giulia GTA 1300 Junior
The Alfa Romeo Giulia GTA 1300 Junior was born in 1968 as the Milan-based marque increased its involvement in the European Touring Car Championship, which stipulated that race cars had to be derived from mass-production models.
This example, chassis AR 775816, is among the first of the 447 GTA 1300 Juniors built, and spent the first few decades of its life in its native Italy. In 1985 the car was sold to a German enthusiast, and it remained in Germany until 2015 after undergoing a €17,000 restoration by Alfa Romeo specialist Werner Hofaicher, near Munich.
Chassis AR 775816 was registered in the UK in 2015 by collector and historic racing driver Richard Frankel. The Alfa Romeo is offered in Stradale (road) configuration and had a £25,000 engine rebuild performed by John Danby Racing earlier in 2021.
Estimate £190,000–£220,000 ($257,600–$298,000)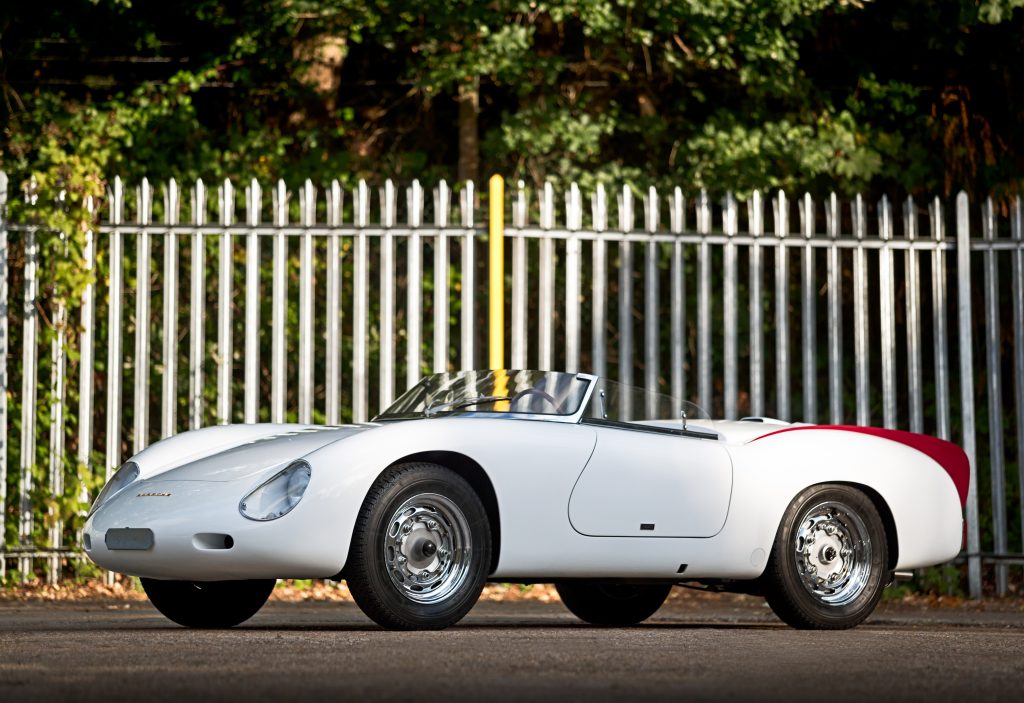 1960 Porsche 356 Carrera Zagato Speedster 'Sanction Lost'
This fantastically rare Porsche's remarkable story spans from 1957 to 2016. In 1957, Porsche racing driver Claude Storez commissioned Italian coachbuilder Zagato to rebody his 1957 Porsche 356 Carrera Speedster so that it would be lighter and more aerodynamic. After early successes with the Zagato-bodied Porsche in 1959, Storez was tragically killed at Reims, and the wreckage of the car mysteriously disappeared.
Decades later, American car collector Herb Wetanson contacted Zagato proposing the revival of the long-lost Zagato Speedster, and thus, the Sanction Lost cars were born, paying homage to Porsche's 60th anniversary. A total of 18 new Zagato-bodied Porsches were made, and each was created from the foundations of an authentic 356. Of those 18 cars, this example is the only one with a Speedster body and Carrera engine. The car was completed by Zagato in 2016 from a 1960 Porsche 356 B.
Finished in Bianco Gardenia with red flashes across its distinctive tailfins, the Porsche is an exacting replica of Storez's original machine. A spare wheel, copy of the build sheet and digital file containing magazine articles, photographs and Zagato brochures accompanied what was one of the most desirable lots of the 2021 London Sale.
Estimate: £400,000–£450,000 ($542,200–$610,000)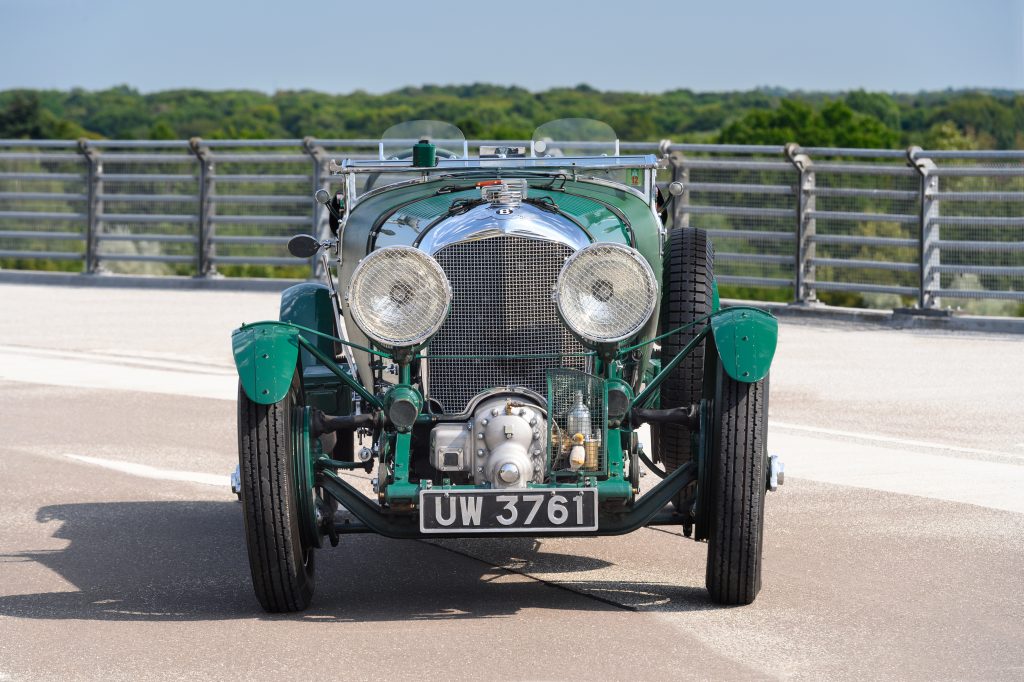 1930 Bentley 4½ Litre Supercharged Tourer by Vanden Plas
Arguably the most formative car in Bentley's illustrious history, the 4½ Litre 'Blower' revolutionised 1920s automotive engineering by demonstrating the merits of supercharging – much to the chagrin of company founder WO Bentley, ironically.
The 4½ Litre was effectively a homologation car for Le Mans, and this special example, chassis SM3903, is "the first production chassis to be finished and is as near to a Blower prototype as there ever was", according to marque expert Clare Hay.
As a result, SM3903's history file is filled with intrigue. This is the only example to have raced in 1929, it was displayed at the Olympia Motor Show in 1930, and it was featured by The Motor magazine in the same year. It's understood that the car's body was switched for the Vanden Plas four-seater configuration it wears today shortly after its appearance at Olympia.
SM3903 was sold to Jack Barclay and Jack Oldig in London during the early 1930s so that Bentley could resolve its financial difficulties, before passing through the hands of several other pre-war owners. In more recent years, the car has spent time in distant corners of the globe including Australia, Switzerland and its native UK.
Estimate: £3,800,000–£4,200,000 ($5,150,000–$5,700,000)
1987 Porsche 959 Komfort
Unarguably one of the most coveted Porsches of the London Sale, even among the esteemed company it finds itself in. And for good reason – the 959 is one of the emblematic supercars of the 1980s, alongside the Ferrari F40 and Lamborghini Countach LP5000.
Unlike many of its distinctly analogue rivals, the 959 was a seminal model in the digitisation of the modern supercar. This accolade is obvious in the sheer number of cutting-edge, Group B-derived technologies the 959 featured. These include sequential turbocharging, torque vectoring, all-wheel drive and electronic ride-height and damping adjustment. Porsche took a 50 percent loss on every 959 road car it produced, such was the expense of building such a technologically advanced car during the 1980s.
This model is in "highly original, unrestored condition", and has been used sparingly by the consignor's family since 1992, totalling 14,913 miles over that period. An excellent candidate for concours d'elegance and Porsche club gatherings, particularly when presented in such original condition, the 959 remains the connoisseur's supercar of the '80s.
Estimate: £875,000–£975,000 ($1,100,000–$1,130,000)
RM Sotheby's London Sale concluded at the Royal Automobile Club on the evening of November 6, 2021, totalling a remarkable £7.76m ($10.55m) in gross sales.
Will Smith, RM Sotheby's Europe car specialist, said:
"It has been great to host a live sale in London this year and to conduct the auction in such a prestigious new location in Pall Mall as part of The London Motor Week. Our partnership with The Royal Automobile Club has been an exciting new element to the sale, and we look forward to working alongside them for many years to come. A hallmark of our London Sale has always been the diversity of the cars offered, and this year we had cars ranging from 1928 to 2016, which found new homes among an international client base."
RM Sotheby's London Sale top ten auction results:
RM Sotheby's London Sale, The Royal Automobile Club, Pall Mall
2016 Ferrari LaFerrari: £2.14m ($2.90m)
1987 Porsche 959 Komfort: £1.15m ($1.56m)
1928 Mercedes-Benz 630 Tourer: £792,500 ($1.07m)
1960 Porsche 356 Carrera Zagato Speedster: £455,000 ($618,700)
1993 Jaguar XJ220: £432,500 ($588,100)
1961 Porsche 356 Carrera Zagato Coupé: £426,875 ($580,500)
1928 Bentley 4½ Litre Tourer: £415,625 ($565,200)
1960 AC Ace-Bristol: £252,500 ($343,400)
1952 Mercedes-Benz 300S Coupé: £230,000 ($312,800)
1959 Porsche 356 A 1600 Super (ex-Donald Campbell): £230,000 ($312,800)
If you liked this, then why not subscribe to Magneto magazine today?