Words and Photography: Nathan Chadwick
While Techno Classica Essen might not have the huge manufacturer-dominated halls it once had, it's still one of the largest classic car shows in the world – and, as such, it attracts the biggest European dealers with their finest stock.
Over nearly a dozen halls the usual staples were exhibited – including more 911s and SL Pagodas than you could even imagine – yet there were some fascinating oddities and rarities, too. Held over four days, the show welcomed a steady stream of enthusiasts, but disappointingly the autojumble and the 'drive up and sell' private-sale sections were on the small side compared with previous years. Despite this, it's still a highly worthwhile event – if only to sample the currywurst. We've corralled some of our favourites cars below.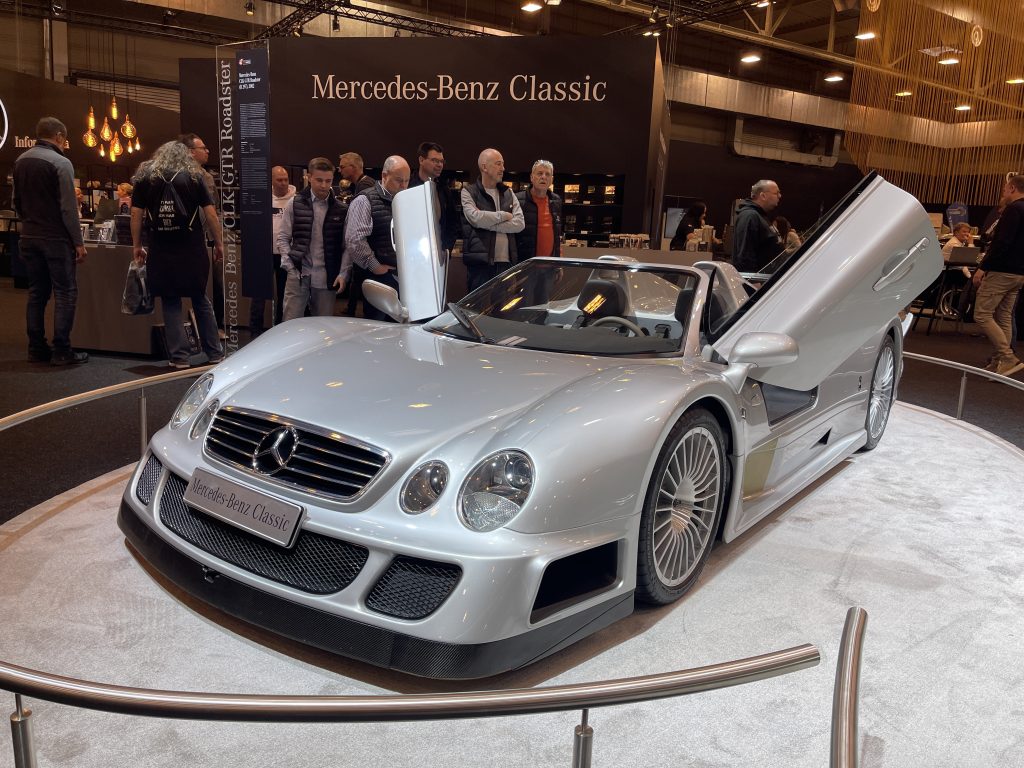 While most major manufacturers stayed away, Mercedes-Benz was one of the few to commit resources to the show, taking over one half of a hall with its display and support for owners' clubs and connected dealers. This CLK GTR is one of two prototypes built, and it served as a demonstrator vehicle for customers and the press. As a non-production-run car, it doesn't share the numbering of the 20 CLK GTR coupés and five roadsters.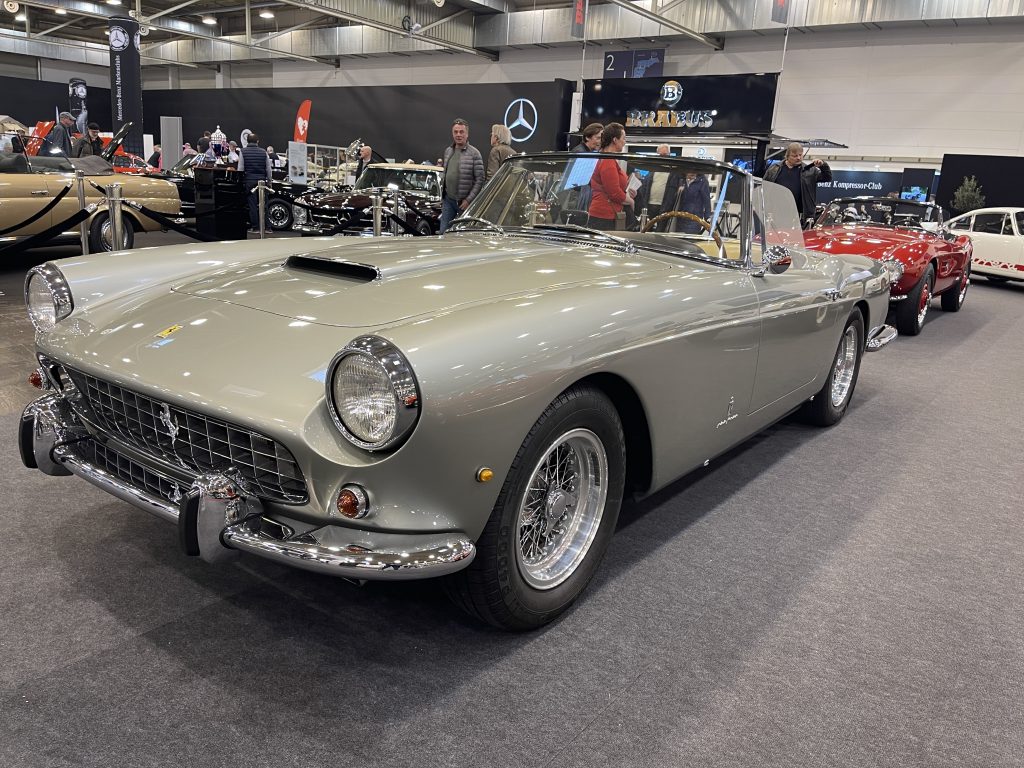 Axel Schuette showed off a 1962 Ferrari 250GT Pininfarina Series 2 Convertible. One of 200 built, it was first sold to Italy before moving to Germany and then Switzerland; the leather interior was all original.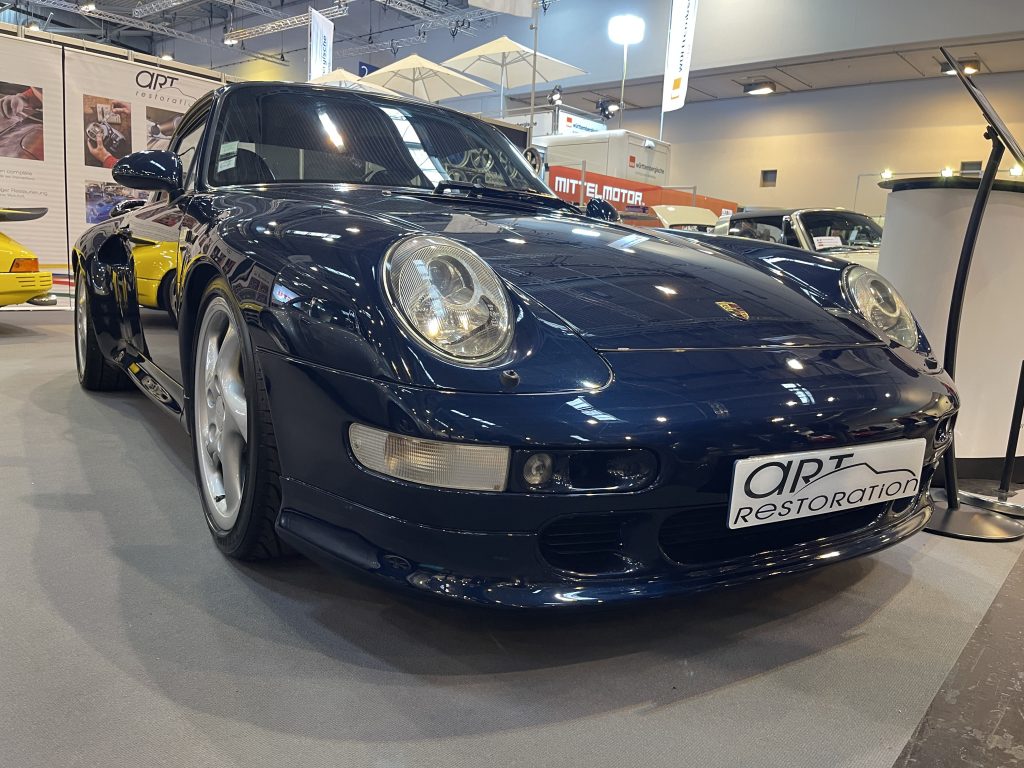 There were plenty of tasty air-cooled 911s to take in, but with collector focus starting to turn to the 1990s cars, the relative scarcity of certain models holds an allure. The 993 Turbo S is one such car – built in the penultimate year of production for the model, it features larger turbochargers, an additional oil cooler, an upgraded Motronic engine-management system, a quad-pipe exhaust system, a front spoiler with brake-cooling ducts, carbonfibre door sills and air scoops behind the doors. It produces 450bhp and a 0-100mph time of 8.9 seconds; 60mph takes 3.6 seconds. Just 345 were built.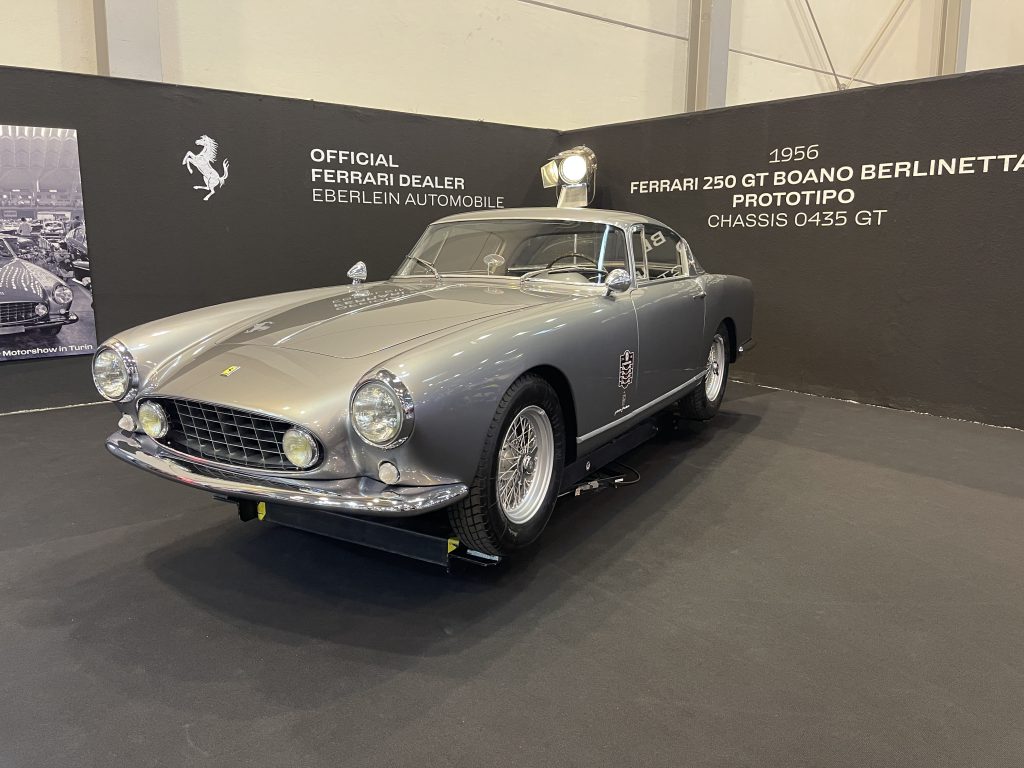 Official Ferrari dealer Eberlein Automobile had a big display of cars, but the highlight had to be this 1956 250GT Boano Berlinetta. Chassis 0435 was a prototype for the model, and was first sold to Loris Cantelli, a resident of Novara, Italy. It first came to Switzerland in 1960, later entering the possession of car dealer Paul Blancpain; he also happened to be Jo Siffert's race manager. It was then sold to 'Masserli', the owner of an excavating business. According to reports, the car was involved in accident that killed a child. During the subsequent rebuild, the engine and gearbox were replaced with 250GT Lusso items. It was later sold to 'Jean-Pierre', who had the car repainted red, in 1980. At the end of the decade, the original engine and gearbox were reunited with the car.
By 2006, the Ferrari was in the hands of London-based Daniel Patric Brook, who had the car repainted by Francois Cointreau in its original solid-grey metallic. It passed through another owner's hands in 2008, and has been enjoyed by its Munich-based keeper since 2016.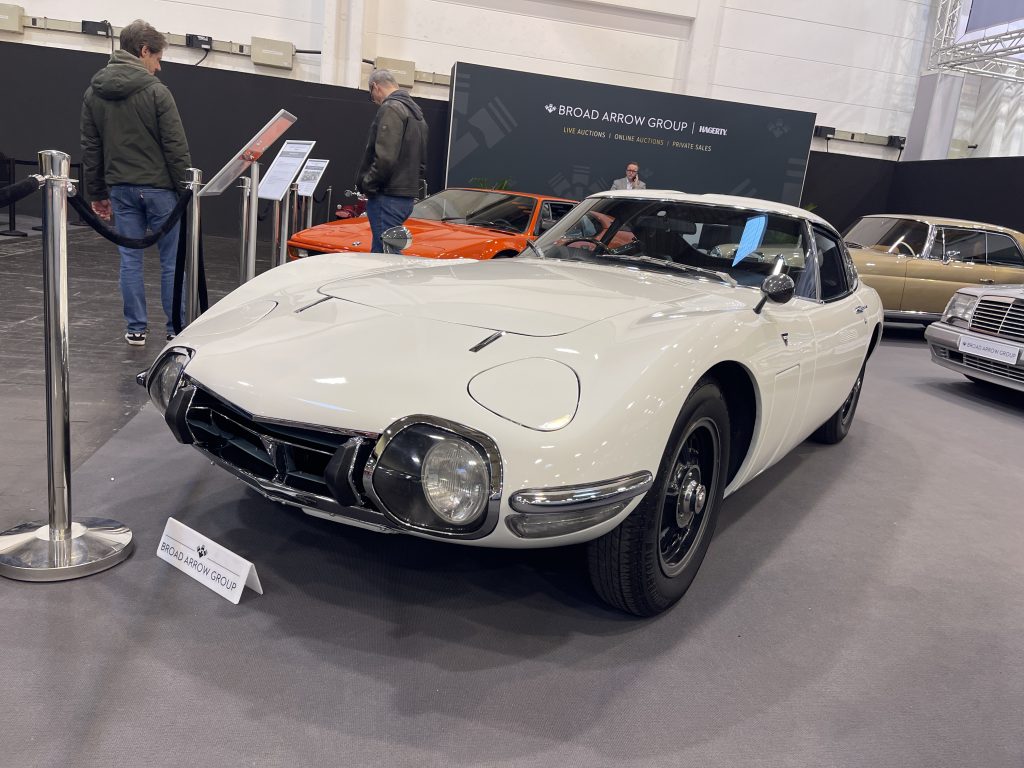 Broad Arrow brought a wide selection of cars to the show, with two areas dedicated to the auction specialist. The highlight had to be this 1967 Toyota 2000GT. One of just 351 built, this one was originally supplied to Japan and featured its original colour combination and interior.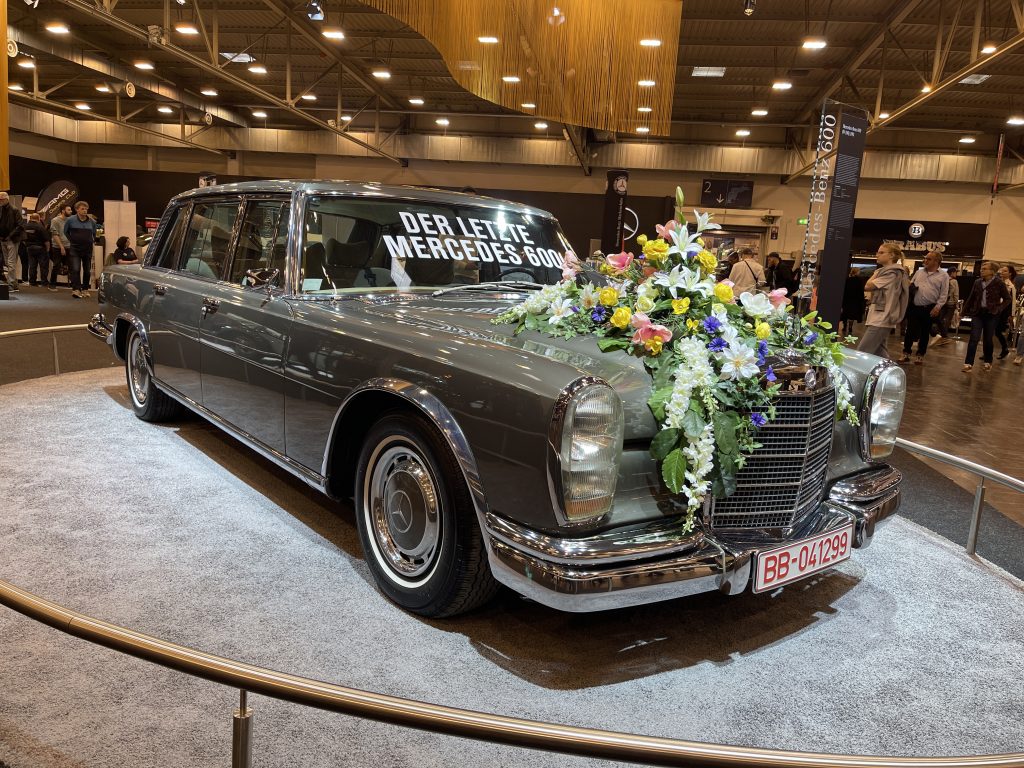 Mercedes-Benz celebrates a lot of milestones this year, but arguably one of the more cherished was the 600. To mark the occasion, the marque wheeled out the very last 600 built. Constructed in 1981, it's lived in the manufacturer's heritage fleet all its life.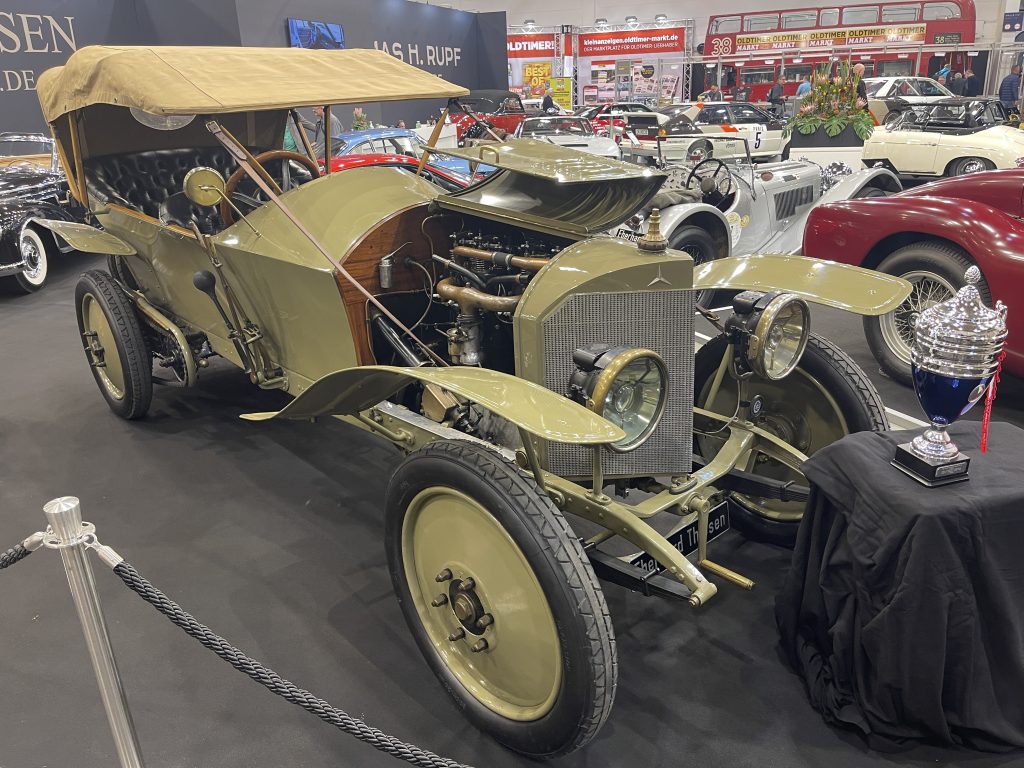 Among the prize-winners was dealer Eberhard Thiesen's 1912 Mercedes Type 37/90, which was used as a fire brigade's auxiliary appliance from 1925 and later rebodied in the early 1980s. It's spent the past 30 years in a Swiss collection, and has been certified by Mercedes-Benz Classic.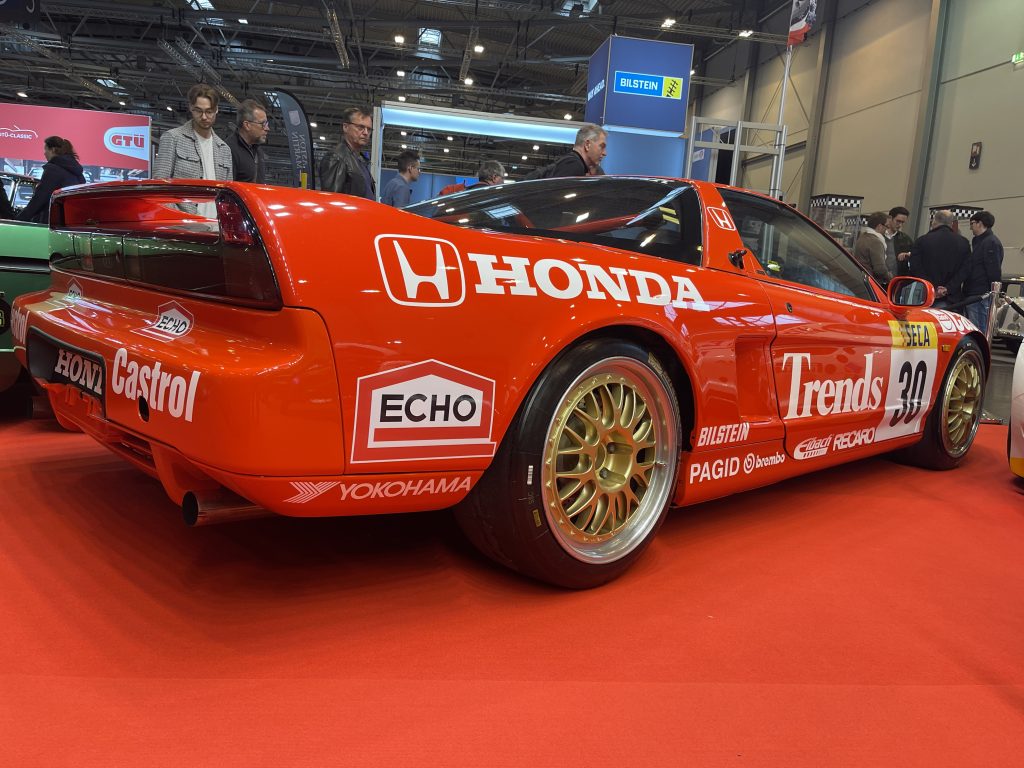 Built in 1993 by Seikel Motorsport to compete in the ADAC GT Cup, it was driven by Armin Hahne to third place in the series. It also competed in that year's Spa 24 Hours, with Bertrand Gachot and Kazuo Shimizu. It qualified on pole, but would retire overnight.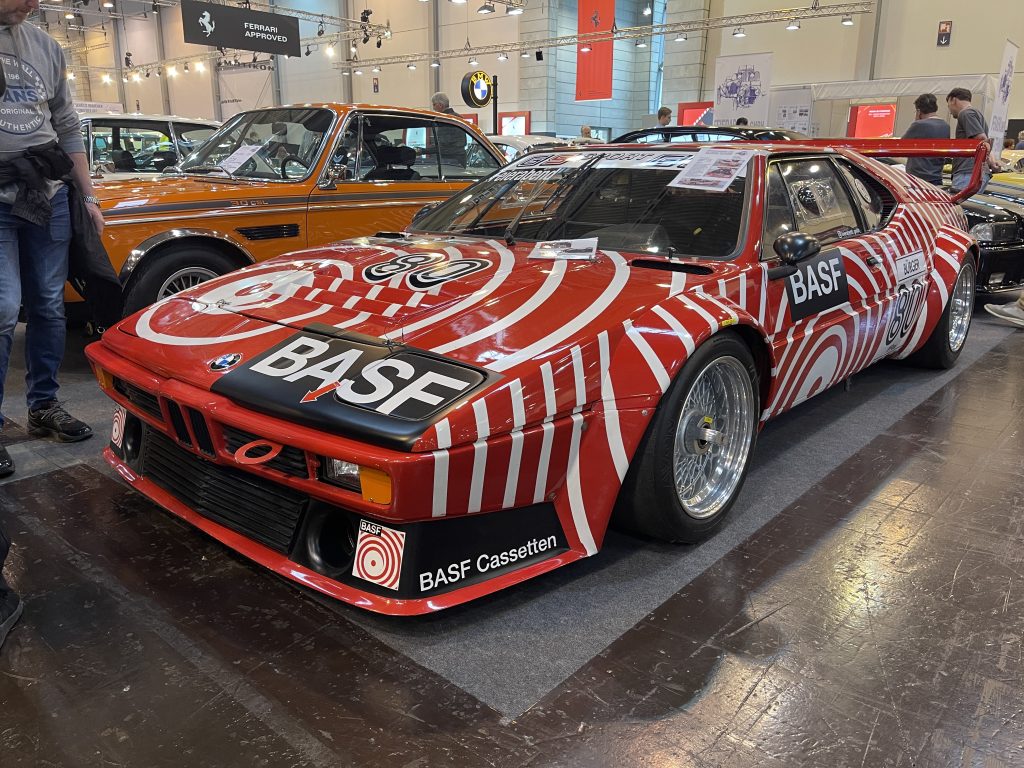 This BMW M1 was built in May 1979 by BMW Motorsport, and run by Team GS for the 1980 Procar season. For the first five races it was driven by Formula 2 driver Hans Georg Burger, who'd driven well in previous outings in the series. After Burger lost his life in the warm-up for a Formula 2 race at Zandvoort, Hans-Joachim Stuck took over for the remaining races of the year. In 1981 Helmut Henzler drove the car to victory in the DRM championship, although its season was cut short after a crash at the Salzburgring. Since then, it's been in collections in Germany and the US.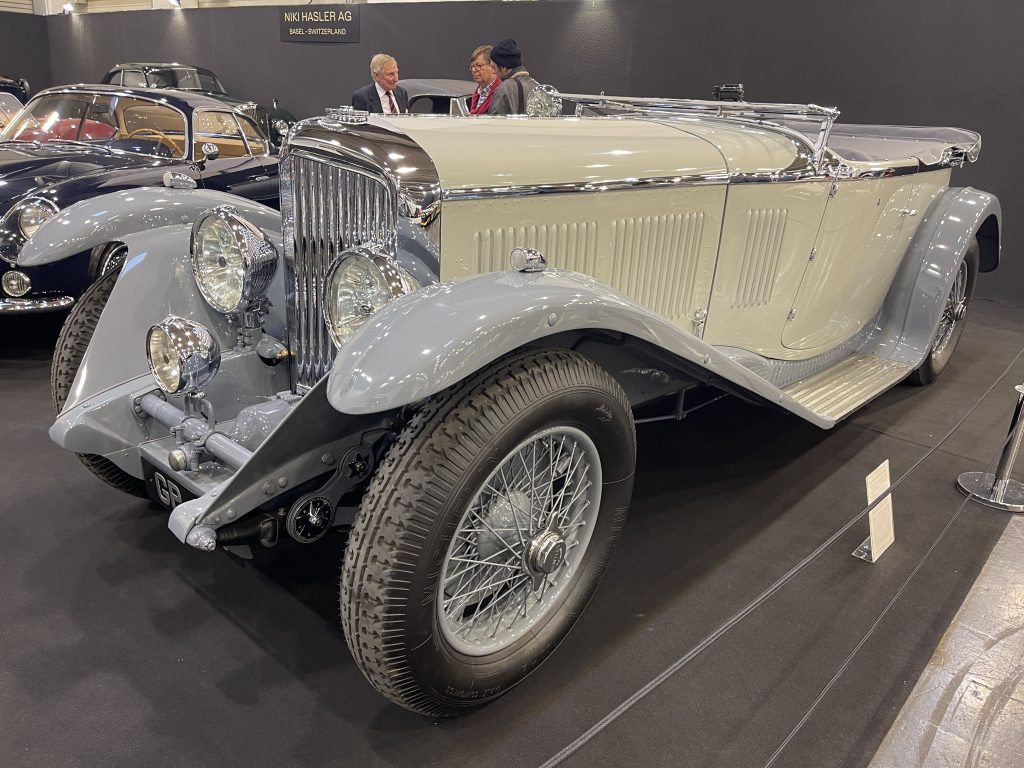 Not every car on show was for sale – including this 1931 Bentley 8 Litre Vanden Plas Open Tourer. Chassis YR5095 was first commissioned by Captain Woolf Barnato, and features unique design items such as vertical louvres under the doors. The car was used by Barnato on his honeymoon with Jackie Claridge. The pair would travel California in the car, and would keep it until May 1933 when it was sold to RAF Wing Commander RCB Presland – and it would remain in his family's possession for 71 years.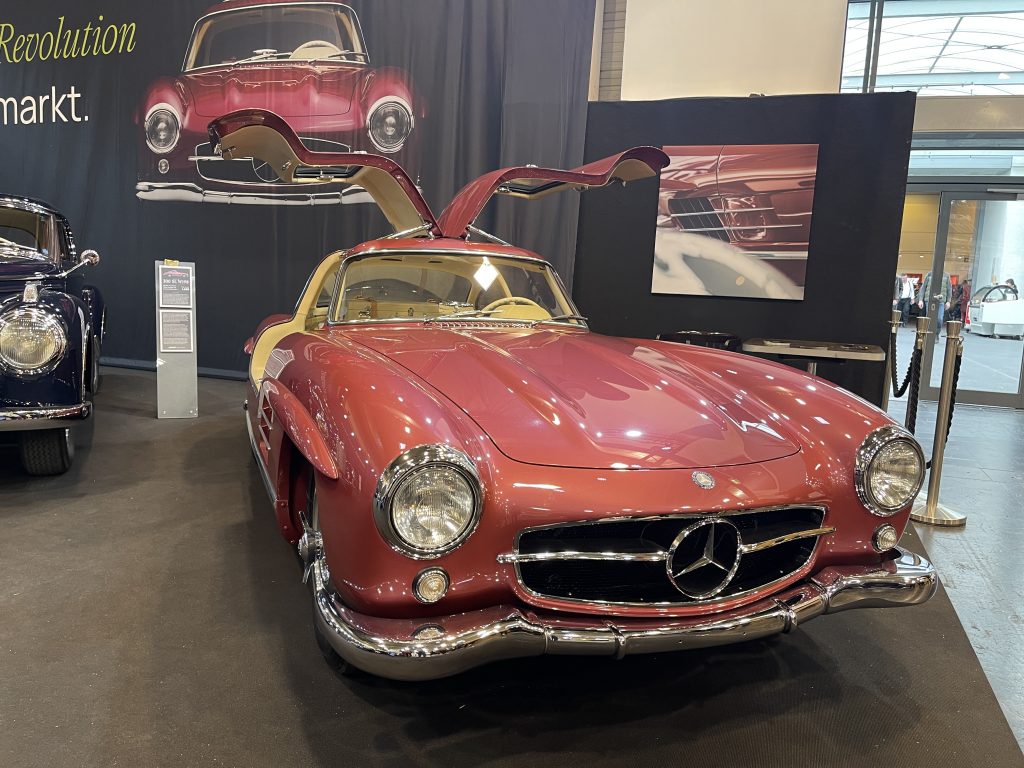 Of the many Mercedes-Benz 300SLs at the show, just one drew the attention of the crowd more than the others. This is the 20th car built, and as such features items carried over from the pre-production models, such as a long gearshift lever and piping on the side fins. Just 167 cars were built in this way; this one was restored in California by Hjetlness Restoration; the colour is 543 Strawberry Red Metallic.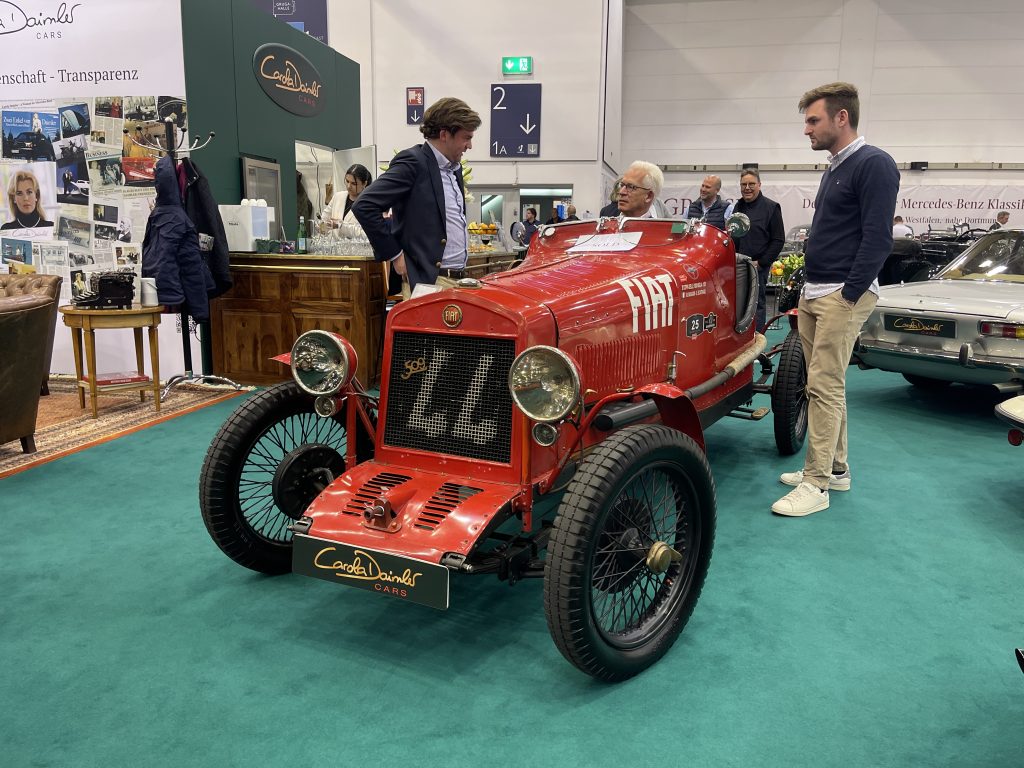 This Fiat 509S was built in 1927, and is one of just 71 built. It took part in the 1931 Mille Miglia, with Marcario Basagni and Sign Scarali behind the wheel. Wearing number 44, they'd finish 57th with a time of 27.47.00. In later life the Fiat formed part of the Mille Miglia Museum's collection in Brescia, before joining a German collection in 2011. It was sold again in 2015, and restored with a focus on maintaining the patina. It's been a regular Mille Miglia performer for 85 years.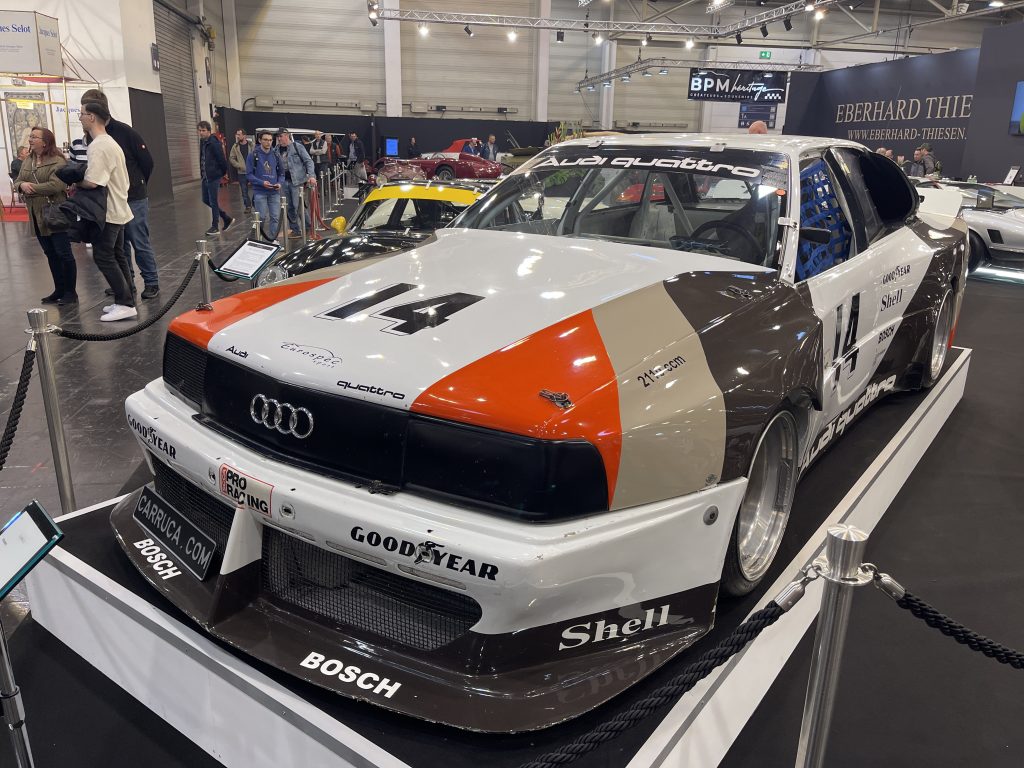 This is one of only four Audi 200 TransAm cars built, and was the first – it acted as the prototype for the programme and was driven by Walter Röhrl and Hans-Joachim Stuck. It was such a dominant car – it won eight times, with Hurley Haywood becoming the 1988 championship victor – that the SCCA banned not only four-wheel drive but non-American engines, too.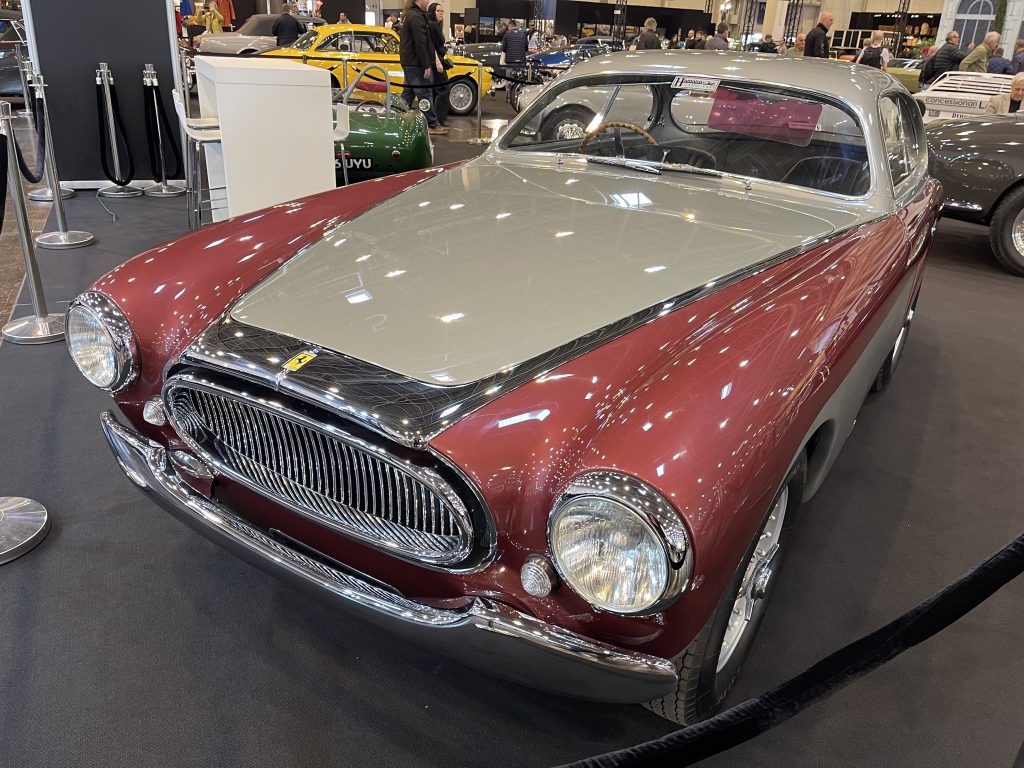 Just 28 Ferrari 195 Inter Vignale Coupés were built, based around a 2.3-litre Colombo V12. This one, on the Hamann Classic Cars stand, was delivered new to Italy, and raced at the Coppa InterEuropa at Monza, where it placed fourth overall; it also competed in that year's Mille Miglia. Its next owner was from Switzerland, who raced it on an airfield in Geneva. Between 1960 and 1981 the car resided in the US, at one point suffering from a garage fire. In the 1960s it passed to New York attorney Gary A Schonwald, who owned a 166 Vignale Coupé. He decided to rebody the 166 and apply the Vignale Coupé on the 195 chassis.
It came to the UK in 1981, and eventually ended up with Lord Brocket in 1987. He entrusted three companies to do a full restoration on the car, which included shortening the chassis to fit the Vignale body. More recently, it's been in the hands of a Connecticut collector who has spent four years restoring the car, including fitting a duplicate engine of the original destroyed by fire, courtesy of Ferrari Classiche.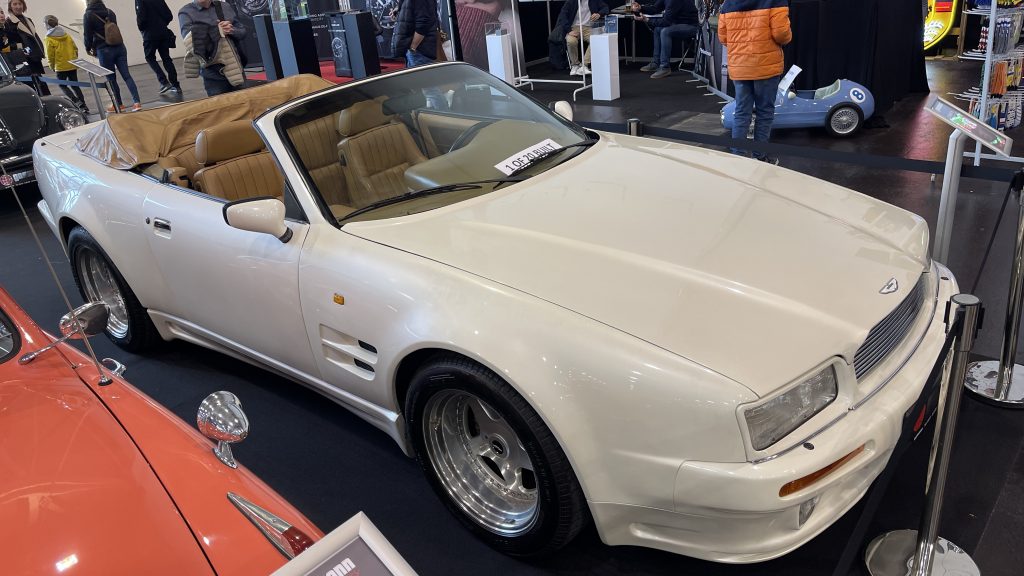 This Aston Martin Virage Volante is the first of 20 Virage Volante 'wide-body' cars built for the US market. The need to meet US federal requirements means this car differs from 'normal' wide-body Virage Volantes with different rear wheelarches and a lower hood frame; it also has a high rear brake light integrated into the bootlid.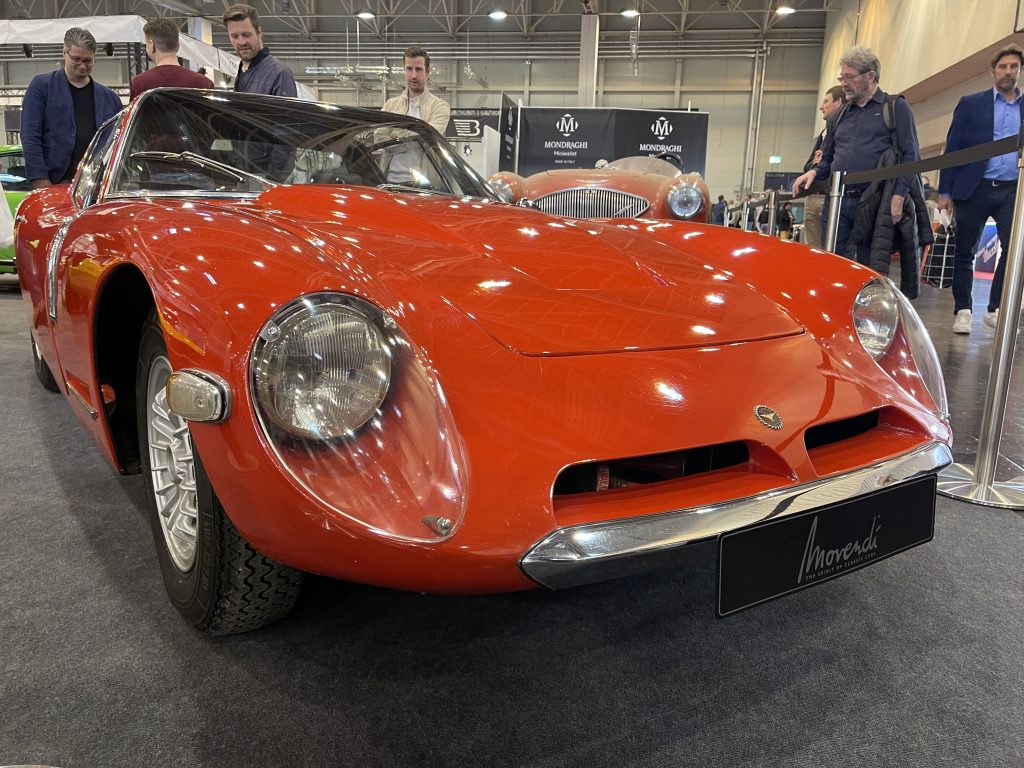 Movendi brought along this 1971 Bizzarrini 1900GT Europa. The fifth car built out of a total production run of 12, it's been part of the same collection for 20 years. It uses the same 110bhp engine as the Opel GT, and was first delivered to Mauro Chigiotti of Grosetto, near Rome; he ticked the options list for an upgraded differential and tyres. It's never been restored.
Just 45 Porsche 993 3.8 RSRs were built, with the final 15 constructed in 1998. The last two – of which this is one, brought along by Hamann Classic Cars – were delivered to the Zakspeed racing team. It would compete in a number of races on the Nürburgring Nordschleife over the next couple of years. Despite the peril that involves, it still wears its original body and has its original numbers-matching engine, as certified by Porsche Classic. As Zakspeed moved to competing with the Dodge Viper GTS-R, the RSR was sold to the current owner in 2001. The current owner has driven it with a few shakedown kilometres at Zolder and Hockenheim, and comes with a large cache of spares; it's also set up in Le Mans form with a carbon fibrebelly pan, carbonfibre wings, Kevlar doors, 280mm disc brakes and an unsilenced Zakspeed cross-pipe exhaust.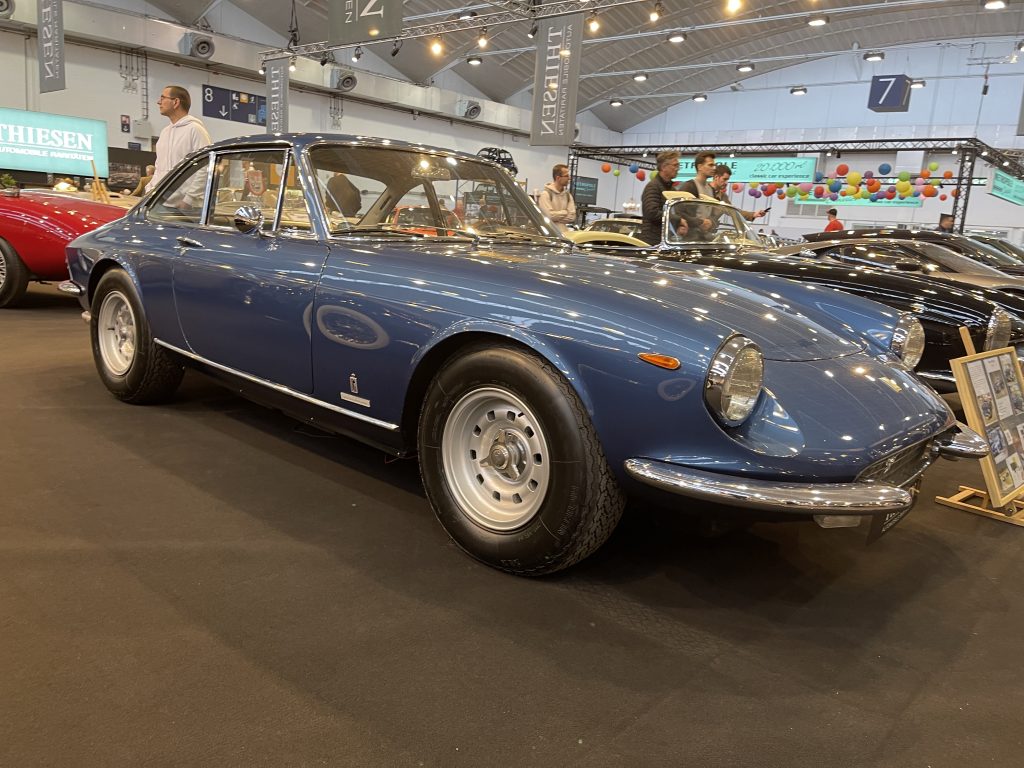 Thiesen Automobile brought along this 1968 Ferrari 365GTC. One of just 150 built, its first owner was close Enzo Ferrari confidant and lawyer Roberto Causo. He sold the car in 1975, to Swede Mats Schmedegard, who'd own the car until 2022.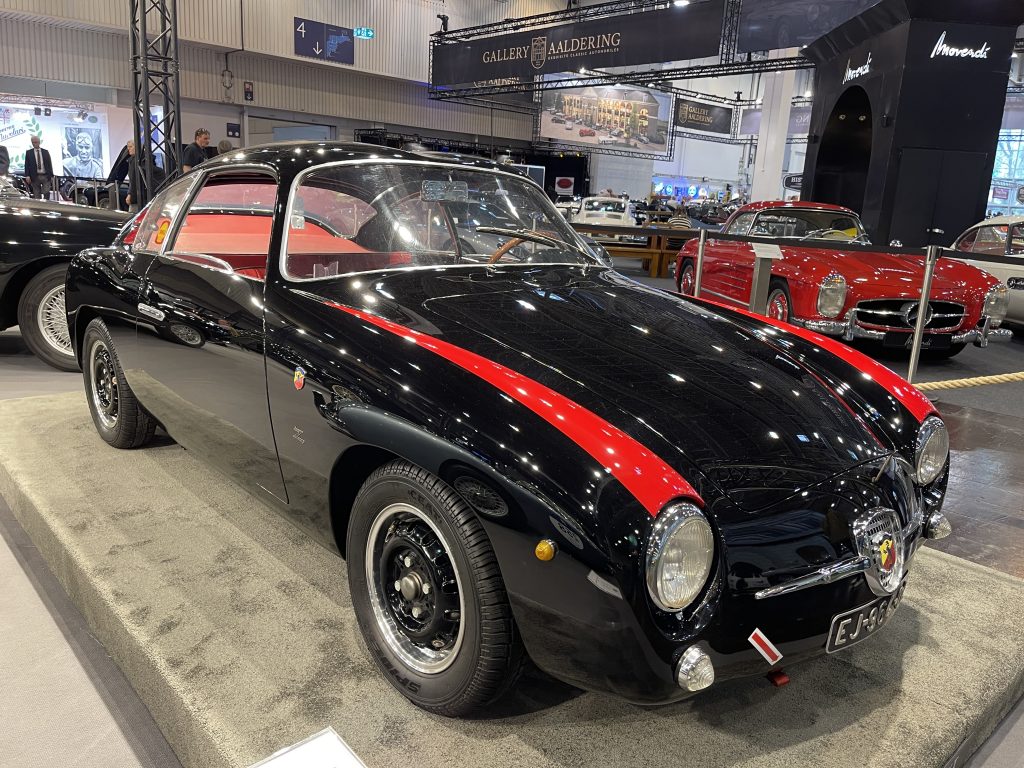 This 1957 Fiat 750 Abarth Zagato is one of 21 first-series models built, and was brought along by Marreyt Classic Cars. The 17th car built, it was made for the Italian market and left the Zagato factory on January 17, 1957. It was used in hillclimbing and races for six years, until a change in racing regulations meant the engine was replaced with an 850cc Abarth engine – the original motor has been retained. It's been recently restored to original condition.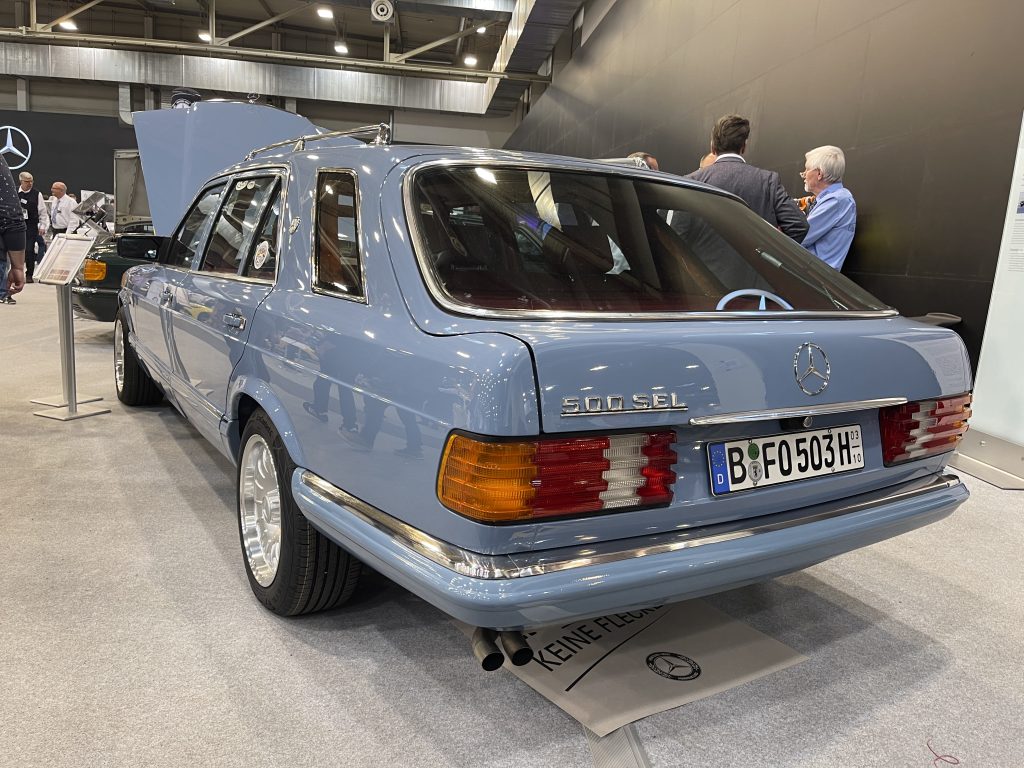 The club stands are where you'll find some true gems and some mind-boggling oddness at Essen. This 1981 Mercedes-Benz W126 S-Class was first sold to Japanese sculptor Yayoi Kusama, and was used as an inspiration piece for her work. It covered 25,000km in a few years, and even served as an exhibit in her studio and various art galleries in Japan. In 1984, she had the car transformed with a new Shooting Brake design, with many manually formed sheet metal parts. The original grey interior was replaced with red leather, while the car was repainted in China Blue. It came to Germany in 2017, and has been mildly refreshed and gently used since.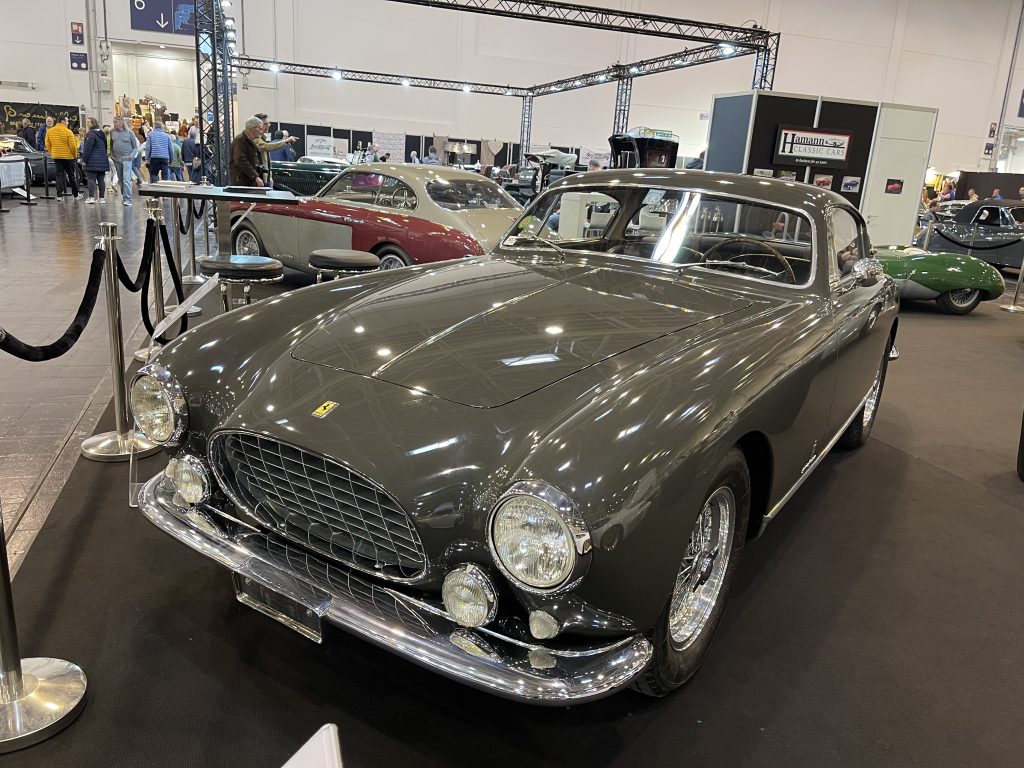 This 1955 Ferrari 250 Europa GT was originally sold to the USA via Luigi Chinetti. It would later be fitted with a 250GT Elena engine, and later sold to Switzerland and restored by Dino Cognolato in Italy. Just 34 of these Series 2 cars were built.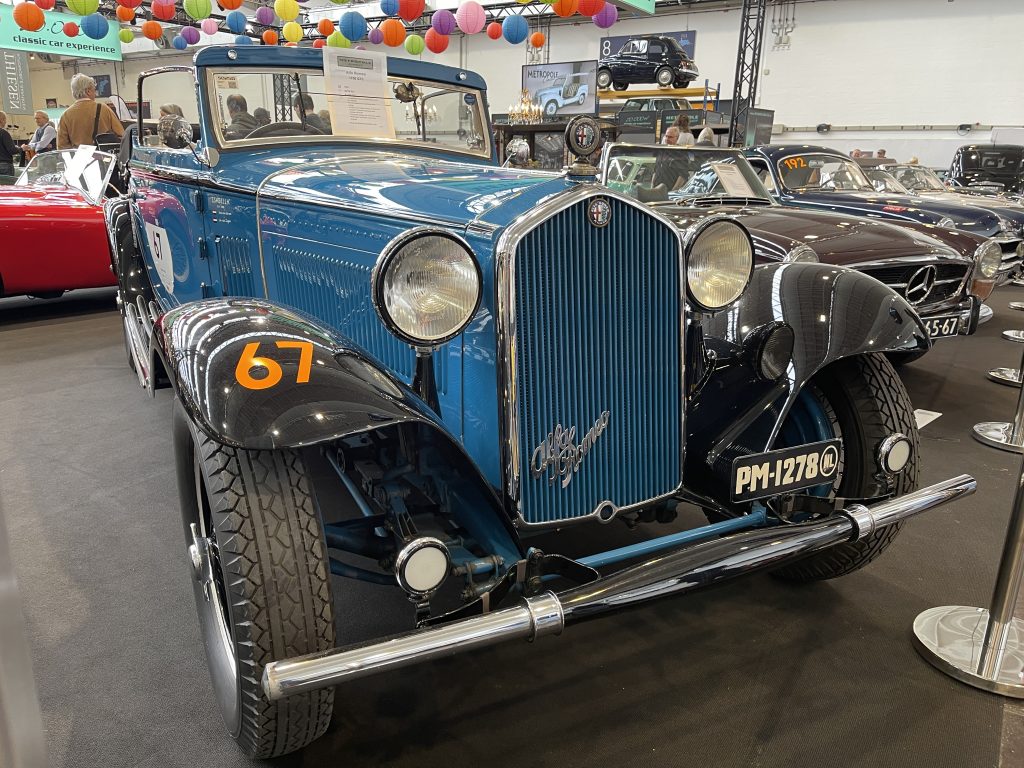 This 1931 Alfa Romeo 1750 GTC was bodied by Touring in Coupé Royale form, and is believed to be the only one remaining in this form. The 32nd of 159 fifth-series 1750 GTC built, it was originally sold to Italy but moved to the UK in 1949. Its stint in the UK would last until 1983, having passed through the hands of racer Hamish Moffatt, to join the Medici Brothers collection for a short period. Its next owner was Alfredo Celli, who kept the car for 30 years.
In 1995 it was given to Carlo Felice Bianchi Anderson, the second generation of Carrozzeria Touring's founder, for restoration. He discovered that the convertible top had been sealed in the 1950s, and it was thus returned to its original drophead form. The body was restored by Dino Cognolato, who returned the car to its original blue and black livery, while Gianni Torelli worked on the engine. It returned to the UK in 2016, where it was worked on by Jim Stokes Workshops and Neil Twyman Racing; it's now being offered by Metropole Classics.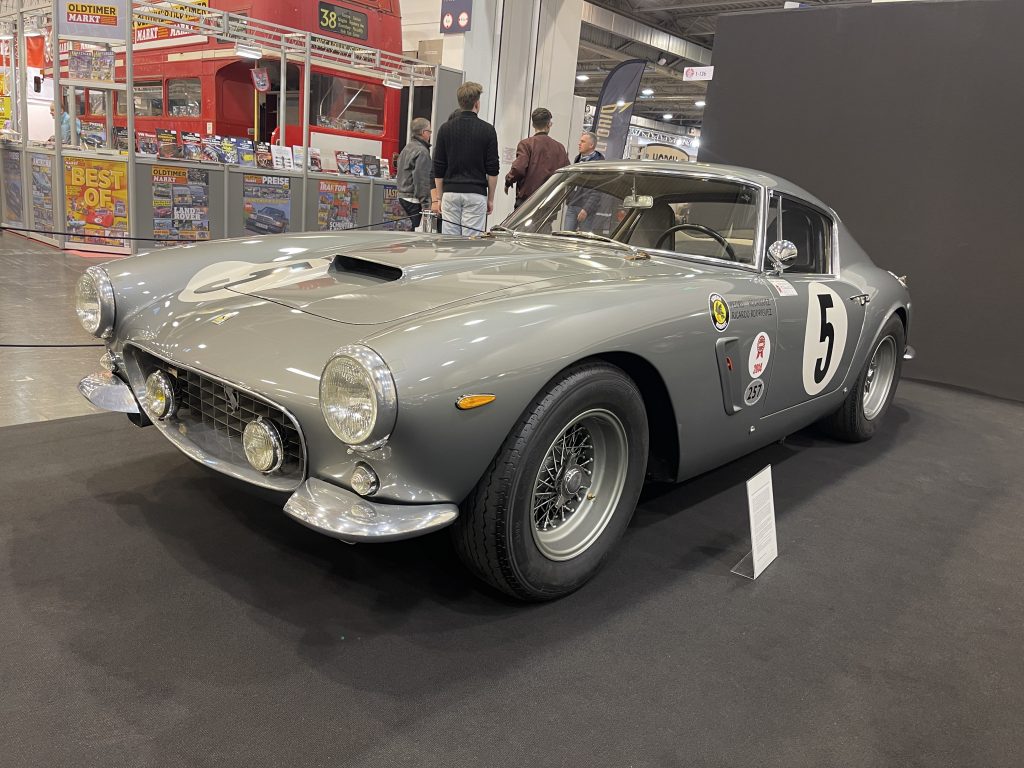 This 1961 Ferrari 250GT Berlinetta SEFAC Competizione was originally delivered to the US for Luigi Chinetti, but soon found itself back in Europe for the Paris 1000km at Montlhéry, with Pedro and Ricardo Rodríguez behind the wheel; they finished first overall. In 1962 it was driven by Doug Thiem in SCCA races, with several podiums and overall victory at Road America. In 1963 it ended up in the hands of Lieutenant Ron Martin, a US Navy flight instructor. He never found time to restore it before being transferred overseas, so it was sold to Gerry Sutterfield in Florida. Several US owners followed, including Richard A Teague, vice president of design for American Motors Corporation. In 1980 it returned to Italy via Pietro Brigato, who'd keep the car until 2011, when ownership transferred to its current Swiss owner.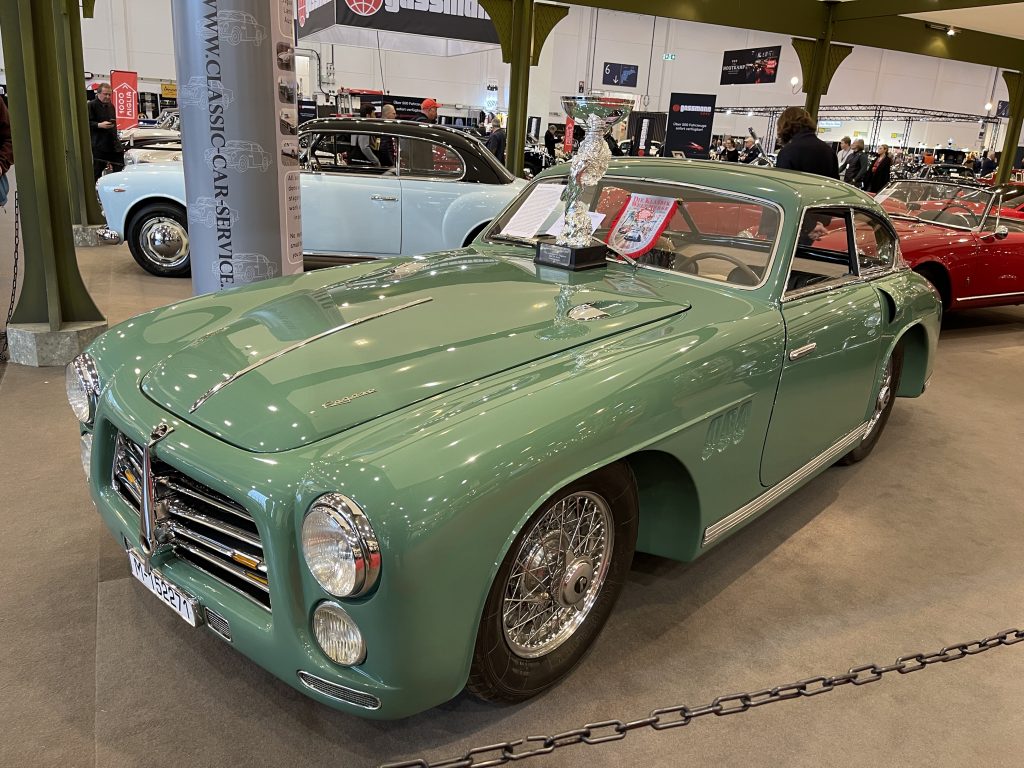 This Pegaso Z-102 GT Berlinetta Enasa won the Most Beautiful Car section of the concours d'elegance held at the show. Brought along by Belgian company Classic Car Service Restorations, this was originally chassis 150-0102. It was shown at the 1951 Paris Motor Show and then presented at the Pardo Palace in Madrid to General Franco. A year later the car was converted to Berlinetta configuration and a new 2814cc engine fitted; it then won several concours d'elegance.
After a crash in 1954 the model was repaired by the factory, and sold as a new car in 1955 wearing the identification 150-0201. It's believed that this is one of only two surviving prototypes to wear 02XX identification. Its first owner was Elena Arvanitidi de Ramsay from Madrid; then followed four more owners before stewardship passed to Pegaso enthusiast and guru Carlos Mosquera in 1972. It was restored in 2003, but more recently it's had a bare-metal repaint in its original colour, while the rest of the car has been refreshed and renewed.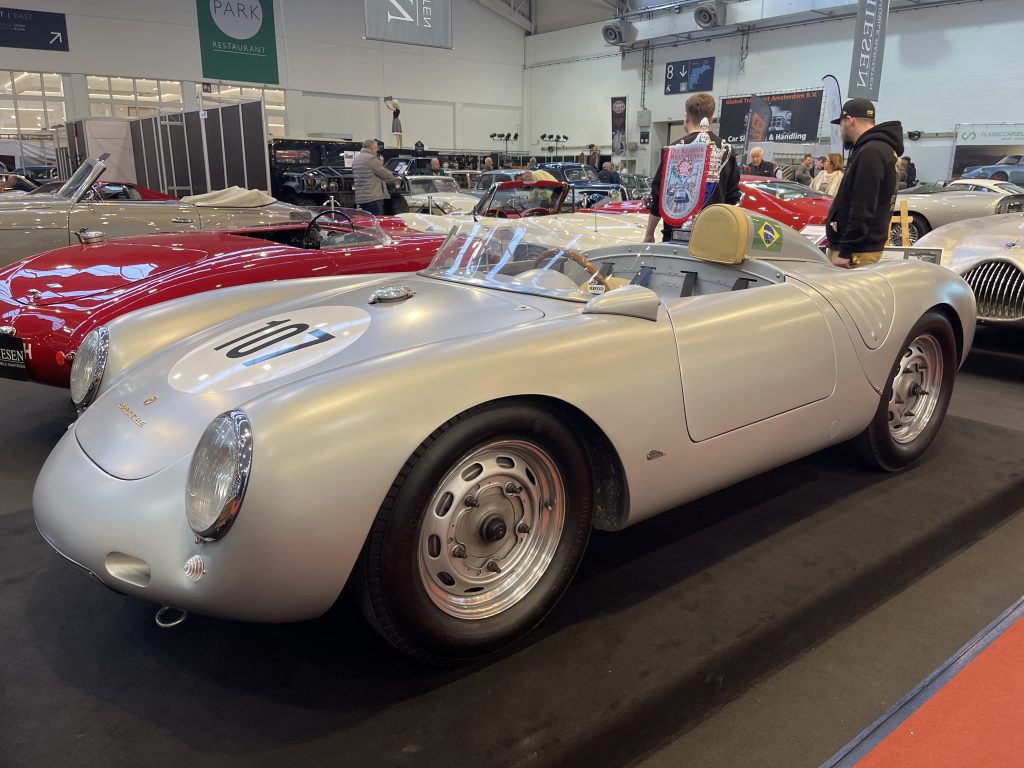 This 1958 Porsche 550A Spyder 1500 RS is one of 40 works cars built. For the 1958 season it was raced primarily by Christian 'Bino' Heins, taking several overall victories in races and hillclimbs, including a class victory at Goodwood. Heins would race the car in Brazil in early 1958, taking victory. He'd sell the car to Jose Jimenez Lopes, and be raced through much of the 1960s by the likes of Paulo Augusto Henrique Amaral and Francisco 'Chico' Landi. In 1966 it was given a Type 904 aluminium body by Tony Bianco, and owned and raced by Emerson and Wilson Fittipaldi between 1967 and 1970. The car would race sporadically until 1975, and have several Brazilian owners until 2016, when it returned to Europe; it's been in Germany since 2017.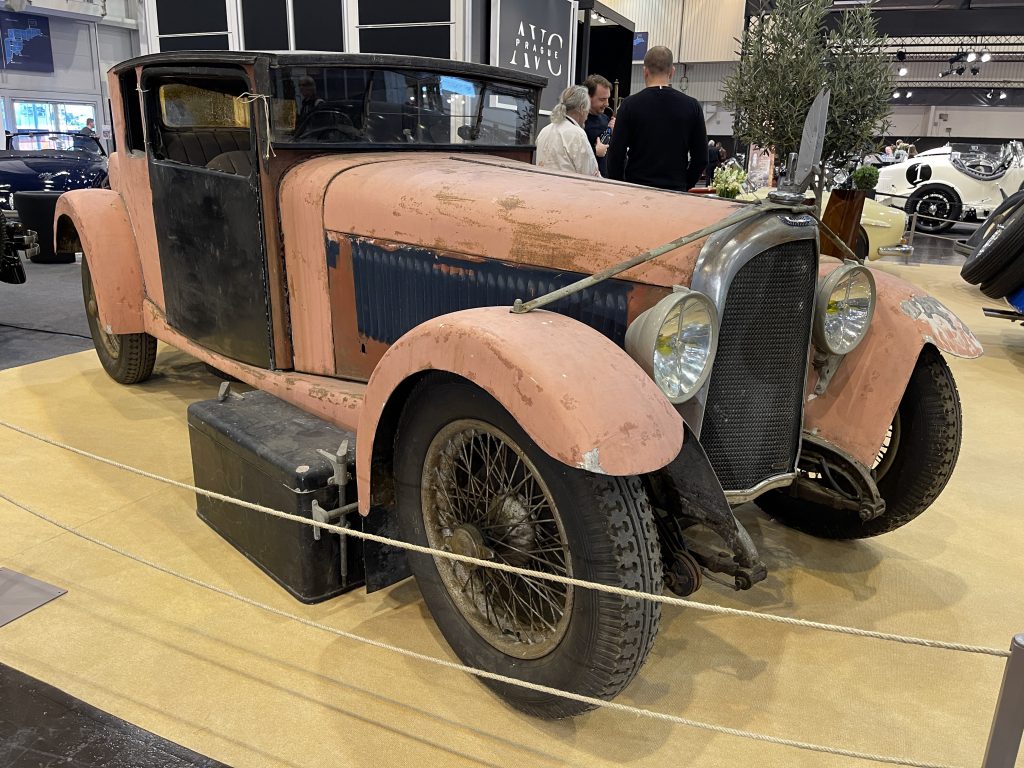 This 1931 Avions Voisin C11 was built from an unsold 1929 chassis by the factory, and fitted with a two-door, four-seat 'ultra-angular' body. It was first owned by a Voisin spare parts dealer, a Mr Sailot, and later by Baileret, a Hispano-Suiza collector.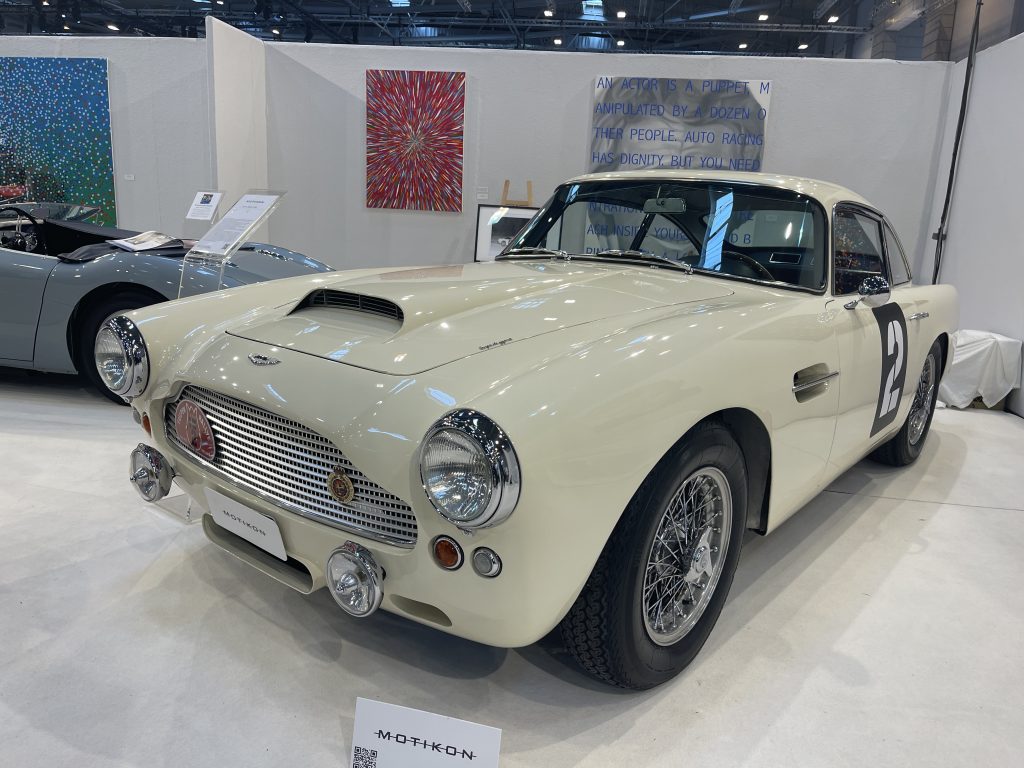 This Aston Martin DB4 was originally built by the factory for Swedish racer Oscar Swahn's crack at the 1960 Tulip Rally. He finished second overall, but a year later Swahn suffered a heavy crash in the car; it wouldn't be returned to the road until 1967. It was now in the hands of Hans Svedberg, who would drive the vehicle on high days and holidays. In 2011 it was acquired by Swedish Aston specialist Aston Hill; it was then given a six-year, no-expenses-spared restoration to its original specification.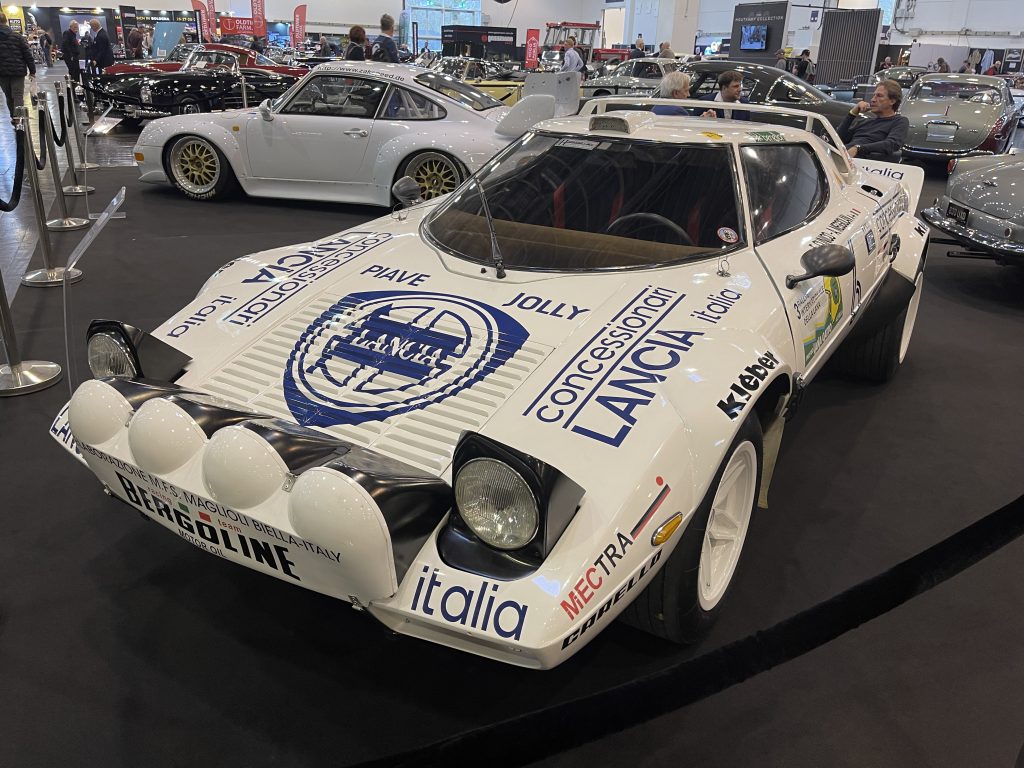 This 1979 Lancia Stratos is one of the most successful privateer car; not only did Tony Fassina win the Italian Rally Championship that year, but he took overall victory on that year's San Remo Rally, a World Rally Championship event. It would continue to be rallied until 1982, with the likes of Franco Cunico, Gianfranco Ricci and Maurizio Verini all having stints behind the wheel. It's in unrestored condition.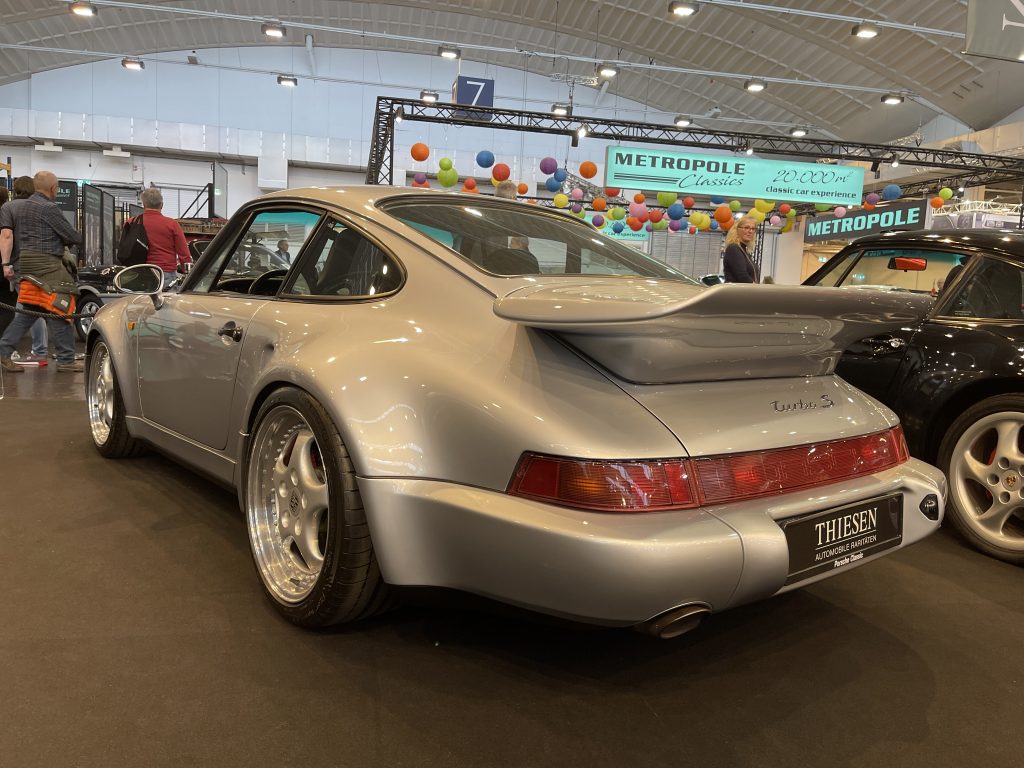 This Porsche 964 Turbo S Leichtbau is one of just 80 cars built. It produced extra power – 376bhp to be precise – courtesy of more boost, bigger injectors, reprofiled camshafts and a stripped-out interior – there are no back seats, air-con, power steering or soundproofing. The light-weighting didn't end there – the car used thinner glass, aluminium doors and a carbonfibre luggage compartment, and saw the removal of all underbody protection. There was also a front strut brace and the suspension was lowered by 40mm.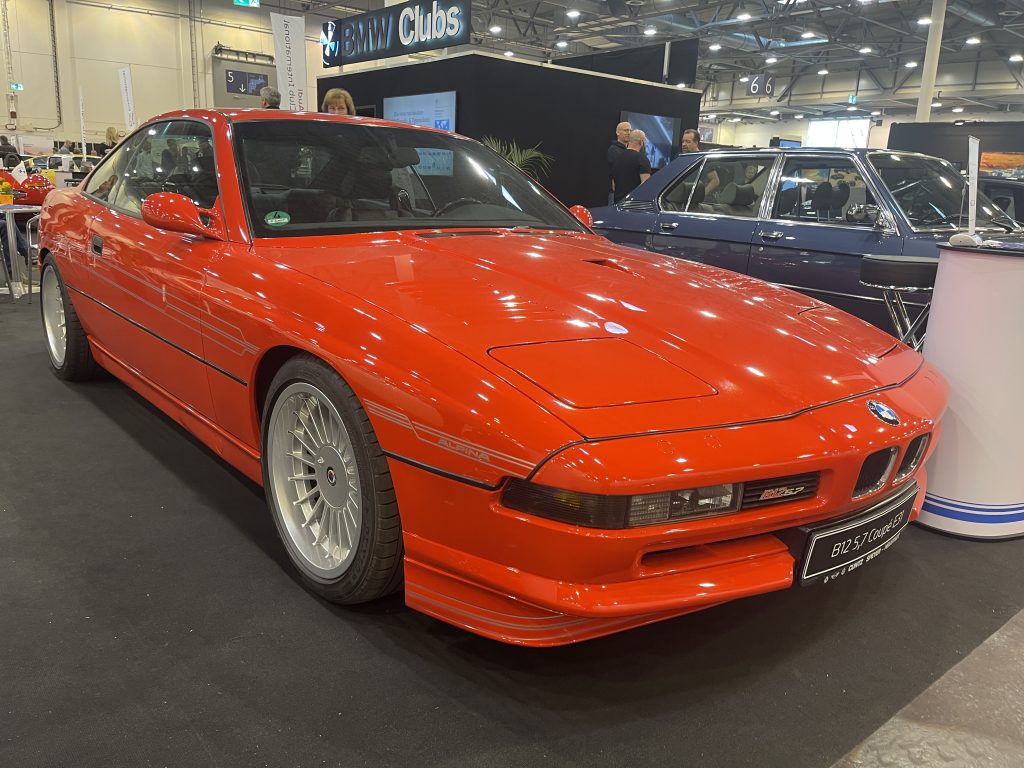 The Alpina B12 5.7 used the already fairly potent BMW 850 CSI as its base. Alpina took the S70 V12 and bored it out 5.7 litres, enhancing the car with a modified intake, crankshaft, camshaft and freer-flowing exhaust system. Power grew to 412bhp, while the car gained a carbonfibre louvred bonnet and a bespoke bodykit.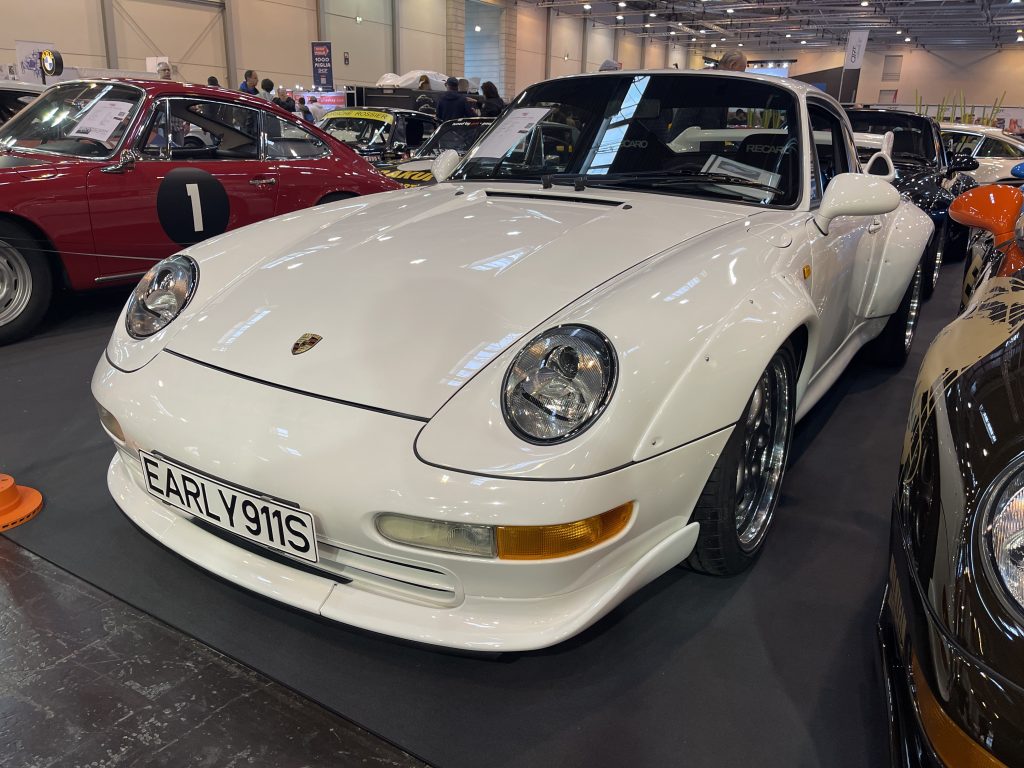 The Porsche 993 GT2 is one of the rarest and certainly the fastest 993 911s you can buy – just 57 road cars were ever built to satisfy GT2-class sportscar homologation racing rules. This being Essen, you'll often find rarity is a relative term – there were two parked on the Early 911S stand, nose to tail. The white card covered 3330km, while the black one had done 46,726km,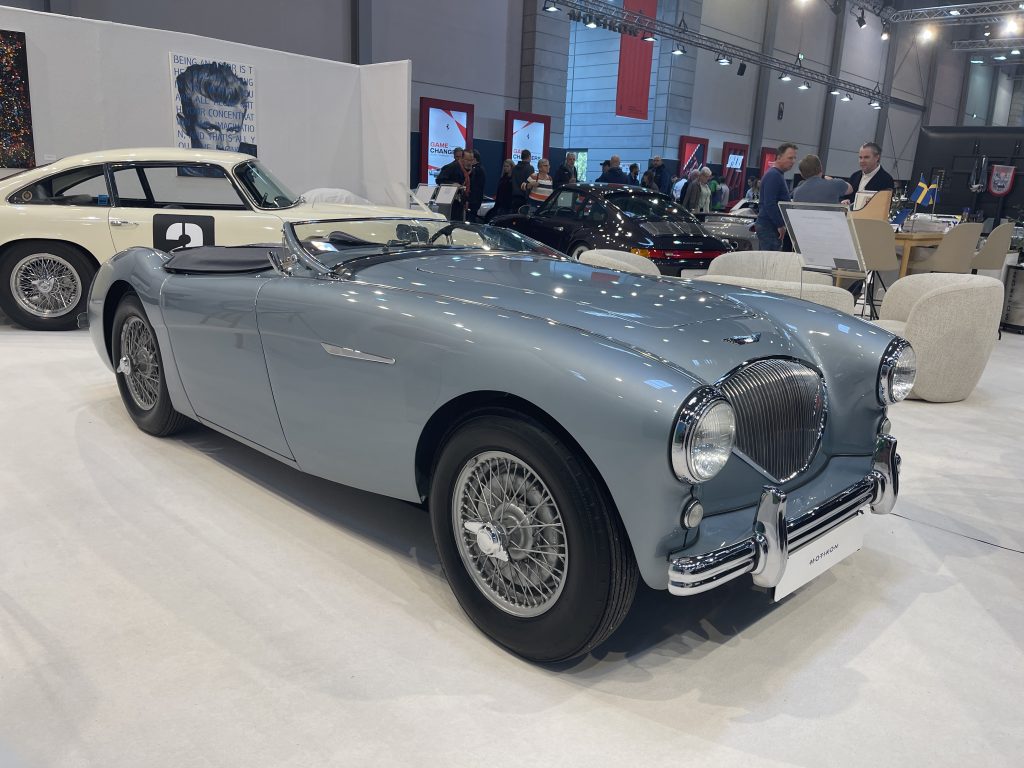 It's believed that this Austin-Healey 100/4 is among the earliest built – according to dealer Motikon it was the first 'Healey in Sweden – but everything could have been very different. Built on August 18, 1953, it was originally earmarked for the US and was built with a mph speedo. However, it was commandeered by Raymond Sjoqvist, an entrepreneur with ties to the Swedish royal family; he once helped Prince Bertil out of a motoring mishap. It arrived in Sweden ten days after rolling off the production line. It would go on to have a successful motor sport career in Sweden, setting a new Swedish record for series-produced sports cars in the 2.0- to 3.0-litre class over 1000 metres with a flying start (144km/h).