WORDS: ELLIOTT HUGHES | PHOTOGRAPHY: tcct, Shutterstock, newspress
Conventional wisdom has dictated in recent years that the younger generation is increasingly uninterested in cars or even in acquiring a driving licence. Numerous factors are cited to rationalise this, with high costs, busy roads, social media and environmentalism being some of the most common. But is there any data to support such an assumption?
A recent survey conducted by The Classic Car Trust (TCCT) for its latest edition of The Key yearbook reveals the contrary to what many would expect "90 pecent of participants intend to possess a car and over 90 pecent aim to receive their driving licence or have already taken the exam". TCCT says the results demonstrate that the young "show an interest, a curiosity and a desire to do things and understand our world that deserves more attention from those who communicate. Manufacturers first and foremost".
The results of the survey were acquired by interviewing a total of 1700 males aged 15-21 from the US, Europe, and Asia to discover what they think about "the future of the car, classic cars and simulators". The 2021 survey follows a similar analysis of young women's attitude to cars conducted by TCCT in 2020. While it's already clear that the young's attitude to cars is overwhelmingly positive, the way in which they express their enthusiasm does have several unique aspects that become clear once the more in-depth data is explored.
The assumption that the majority of the young are strongly concerned about environmental issues turned out to be correct: 71 percent of the total sample counted the importance of world protection as a "real priority" or of "a lot of importance". When split into regions, Asia was the most environmentally concerned at 75 percent with the US expressing the least concern with 67 percent.
It is surprising that the respondent's environmental consciousness didn't seem to correlate to an unduly negative perception of automobiles. Just 16 percent of the participants believed that cars are the main source of environmental damage, while the most dominant view estimated that cars made up 16 percent of total CO2 output, with factories sitting at over twice that number at 40 percent. TCCT said that "constant reference to cars for environmental damage is seen by young people in a much more realistic way than one might think".
Participants' positive attitude towards cars continues well beyond their environmental impact, too. The TCCT's survey's exploration of young boys' relationship with the car revealed that "the role of cars as a status symbol has marginal value, with just 5 percent declaring this as their first response". This initially sounds like a negative thing and could be interpreted as the next generation feeling that the automobile is not something worth aspiring to, but that appears not to be the case.
Instead, the most popular view was one of pragmatism: of the total, 37 percent saw the car as a means of transportation, 13 percent as a need, and a further 12 percent thought cars were an essential convenience. Just 4 percent viewed the car as an obligation they could do without.
Happily, 13 percent of the total respondents saw cars as a source of pleasure and a further 11 percent saw them as a source of fun – these were the most popular answers that disregarded practical motivations. The headline statistic, however, is that "in essence, 94 percent of young people interviewed see cars in a positive light. 90 percent have one or will have one".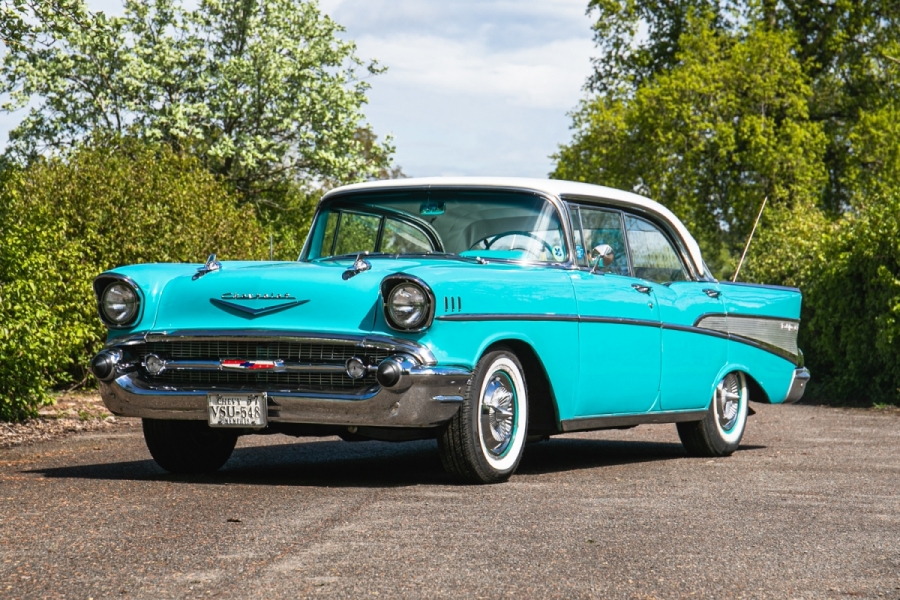 The aversion to seeing cars as status symbols and the comparative popularity of other positive outlooks indicates that the next generation perhaps doesn't feel as obligated to fulfil the notions of Western materialism popularised by the United States following World War Two. In other words, the age of aspiring to own major assets such as a house and a car is waning – they are now monthly expenses from which commitment can be severed when circumstances change.
Technology is another major force that is ensuring the continued relevance of cars in youth culture. The rise of EVs and alternatively powered vehicles is well received by the environmentally conscious generation surveyed, as a combined 81 percent saw EVs and hydrogen fuel cell powered EVs as the future. Those surveyed found high-performance models as the most desirable models, undeterred by the quietness of their electrified powertrains.
For a long time, motor sport was perceived as something with an aging fanbase. Formula 1 was the prime example of this, as for a long time it was reluctant to engage in social media, had increasingly retreated behind a paywall, and seemed at odds with a generation who were finding it harder to fund car ownership and held environmental worries.
However, there have been several developments in recent times that have helped to reverse this trend and attract a younger audience to motor sport. In the case of F1, its new ownership under Liberty Media has led to the sport actively engaging in social media and addressing social concerns surrounding its sustainability and diversity. Netflix's Drive To Survive series has also provided the sport with much-needed exposure to a fresh audience, and has grown its popularity in the United States in particular.
TCCT found that "as many as 56 percent of young people follow motor sport, with Europeans and Asians enthusiastic about Formula 1 and Americans following NASCAR championships". TCCT said these results "exceed expectations".
Another key reason for motor sport's burgeoning popularity is also down to technology: simulators. Driving simulators have become noticeably less niche and more affordable over the past ten years, and their popularity skyrocketed during the pandemic as real drivers turned to them to stay sharp when racing couldn't take place. The fact these famous drivers often streamed their races to thousands across streaming sites only compounded the popularity of simulators, encouraging people to compare themselves against their idols.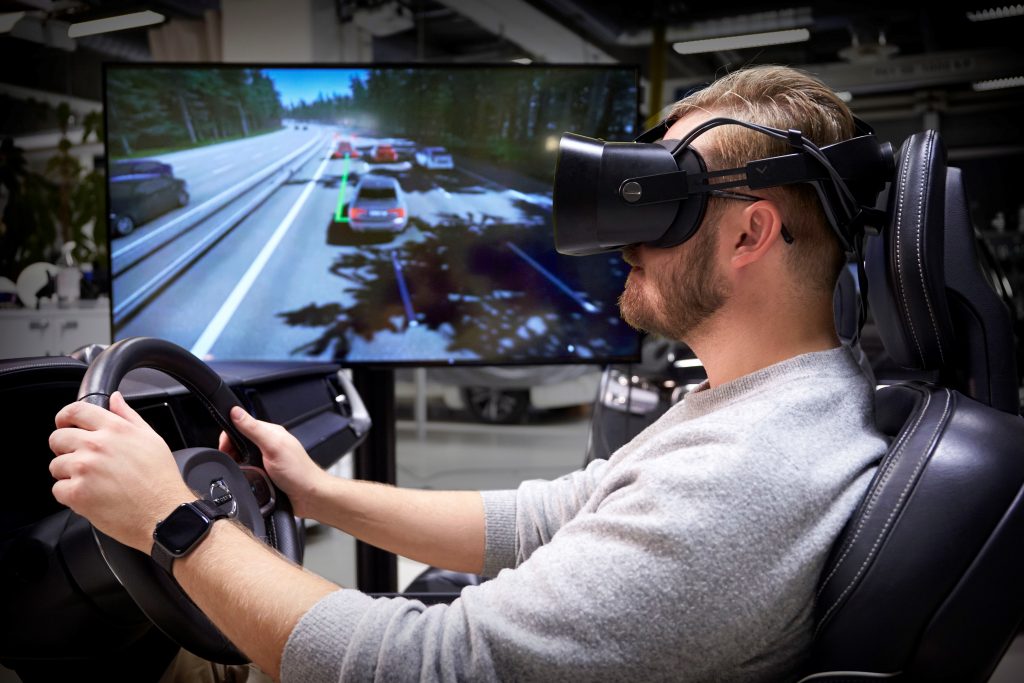 In other words, driving simulators have given motor sport and driving a level of accessibility that had never been possible before, bridging some of the gap between the increasingly expensive and exclusive world of real racing, and the ubiquity of computer games. Such accessibility means that 31 percent of the total sample have tried driving simulators and enjoyed them, while another 36 percent intend on trying them in the future.
Additionally, TCCT found that "driving simulators are perceived as something very different to video games… the majority identify them as machines that reproduce reality (44 percent) or sophisticated games… A large proportion (27 percent) describe them as sophisticated professional equipment".
But the participants' enthusiasm for technology hasn't prevented them from admiring classic cars, either. The study found that 71 percent had a positive perception of classics as "engineering and design objects that tell the history of progress. Conversely, 25 percent of the total respondents felt that "we should destroy them all, they pollute".
There were also key differences in how a classic is defined. TCCT found that "for 47 percent of respondents… a classic car is a pre-war car". Even so, the participants' personal favourites were generally much more modern than archetypal pre-war models: "their favourite classic cars are those from the '50s and, surprisingly, for Asians and Europeans, those of the '90s – so-called Youngtimers, linked to their memories".
Again, the virtual world can be credited for at least a portion of this. For example, the penetration of Initial D into mainstream Western culture through the internet has created a demand for Japanese modern classics that was non-existent some ten-15 years ago.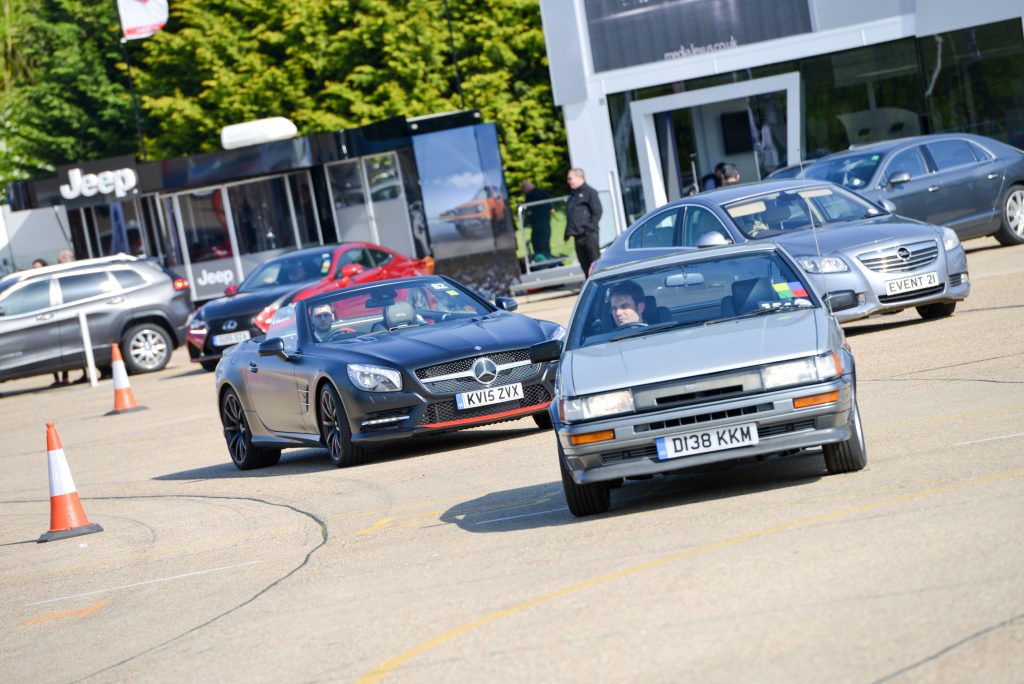 The last portion of the survey involved presenting the participants with photographs of two eClassic simulators by Zagato and Pininfarina. The data collected from this was interesting, and again emphasised the role technology will play in preserving and nurturing classic cars and the industries surrounding them.
Just 40 percent of those surveyed knew or had heard of Pininfarina, with Zagato sitting lower at 34 percent. Despite this, "68 percent would like the chance to try the simulators, even if 23 percent would be afraid of not being able to handle them. Another 16 percent clearly said they would need help". TCCT believes that these results point towards the classic lines of the simulators "aroused a certain awe" – a powerful emotion for a generation so far removed from the cars these simulators were inspired by.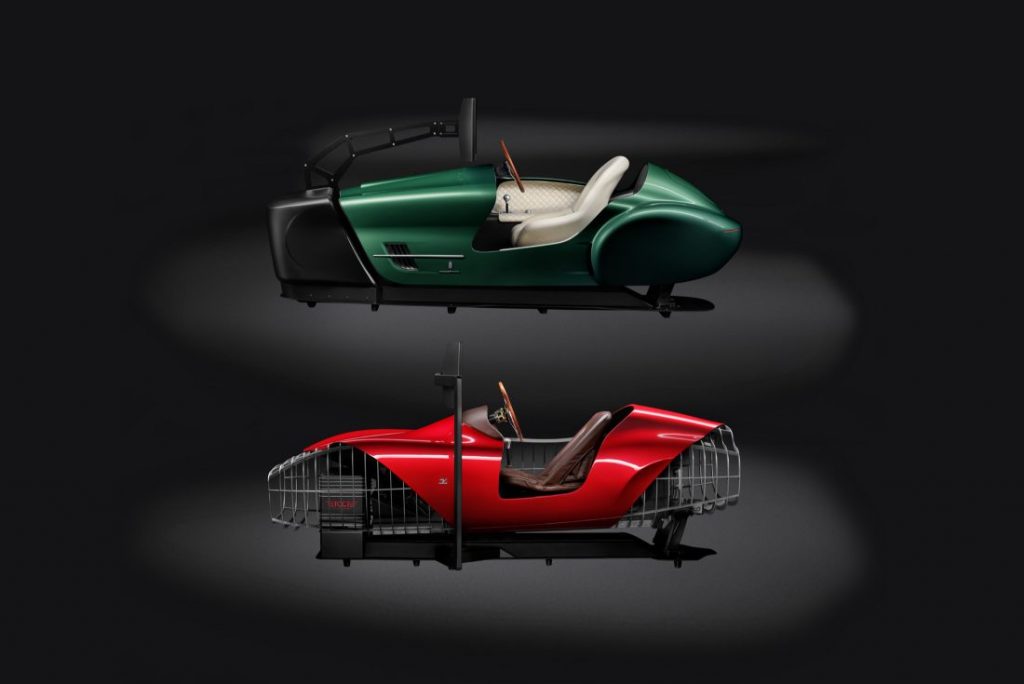 The bleakness of the classic car industry's future, as it faces questions around sustainability and competes to stay relevant in the social media age, have unfortunately been common themes in automotive media in recent times. TCCT's study demonstrates that perhaps that outlook is pessimistic, and that if concerted efforts are made to nurture the interest of the next generation, the classic car industry can continue to flourish in the 21st century.
If you liked this, then why not subscribe to Magneto magazine today?