WORDS: ELLIOTT HUGHES | PHOTOGRAPHY: sydney harbour concours d'elegance
The fourth edition of the AXA Sydney Harbour Concours d'Elegance overcame Australia's tight Covid restrictions, the risk of torrential rain and flooding, and a late venue change to deliver one of the finest classic car events in the Southern Hemisphere on March 3-5, 2022.  
Thankfully, Mother Nature proved to be merciful for the most part – despite the occasional shower. Nevertheless, there was a jubilant atmosphere as the cars and guests successfully made it into the venue.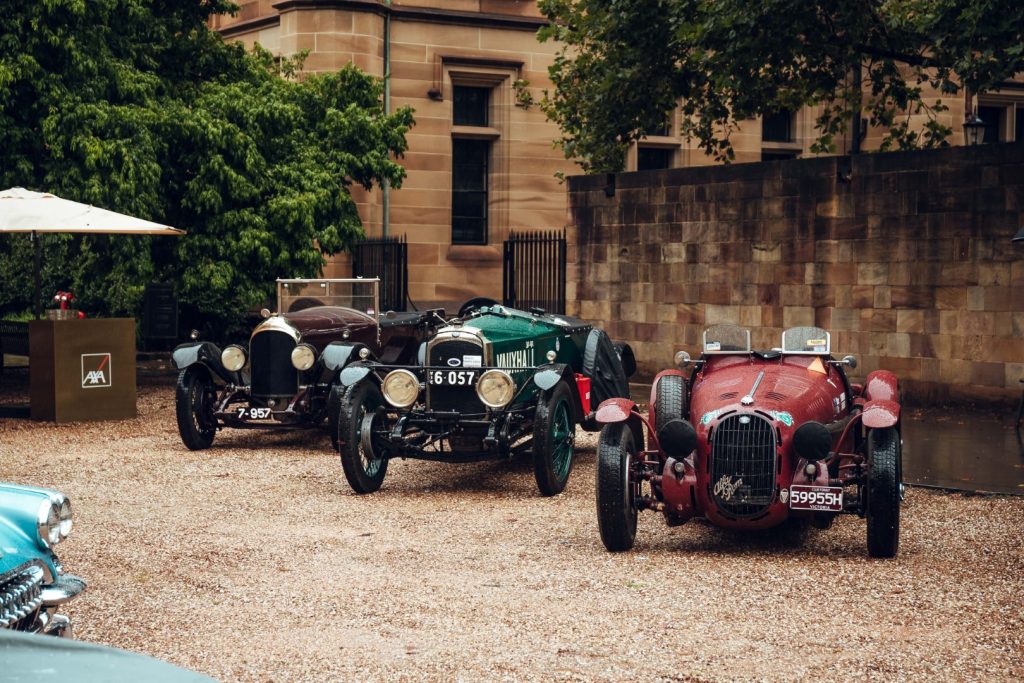 More than 600 guests undoubtedly took delight in admiring Australia's finest classics after such adversity, while also enjoying fine wine, good food, Champagne and live music. 
That said, the event's focus rightfully remained on the fierce concours d'elegance contest. The expert jury panel was led by Zoute Grand Prix Week organiser Filip Bourgoo, whose task of steering the jury towards an overall winner was quite unenviable, such was the level of competition.
Bourgoo and his team eventually granted a 1924 Vauxhall 30/98 OE Tourer with the Prix d'Honneur for Best in Show. It is the sole-surviving Vauxhall competition car from the period, with its unique Wensum boat-tail body designed specifically for motor racing. The car was originally presented to racing driver Boyd Edkins in 1924 to honour his record-breaking achievements in Australian motor sport.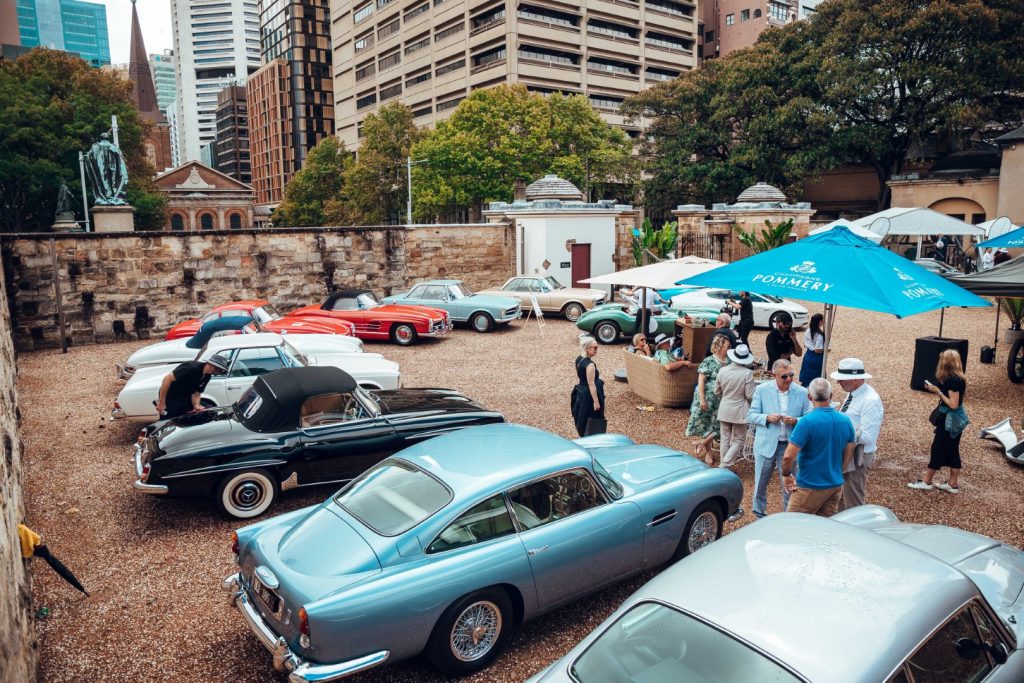 The Vauxhall's owner attempted to drive the car 1000km from Melbourne to Sydney to compete, although his efforts were flouted by torrential rain. In the end it had to be hoisted onto a truck in the small hours to cover the last 500km, while he followed by train. The owner's efforts certainly proved worthwhile, particularly as it was the first occasion he or his car had ever attended a concours. 
The victorious Vauxhall overcame stern competition from class-winning cars such as an alloy-bodied 1955 Mercedes-Benz 300SL, 1967 Ferrari 275GTB/4, 1938 Alfa Romeo 6C 2300 Mille Miglia Spider, 1965 Aston Martin DB5, 1967 Maserati Gran Turismo 3700 GTI 'Sebring' and 1904 Napier L48 'Samson', to name a few.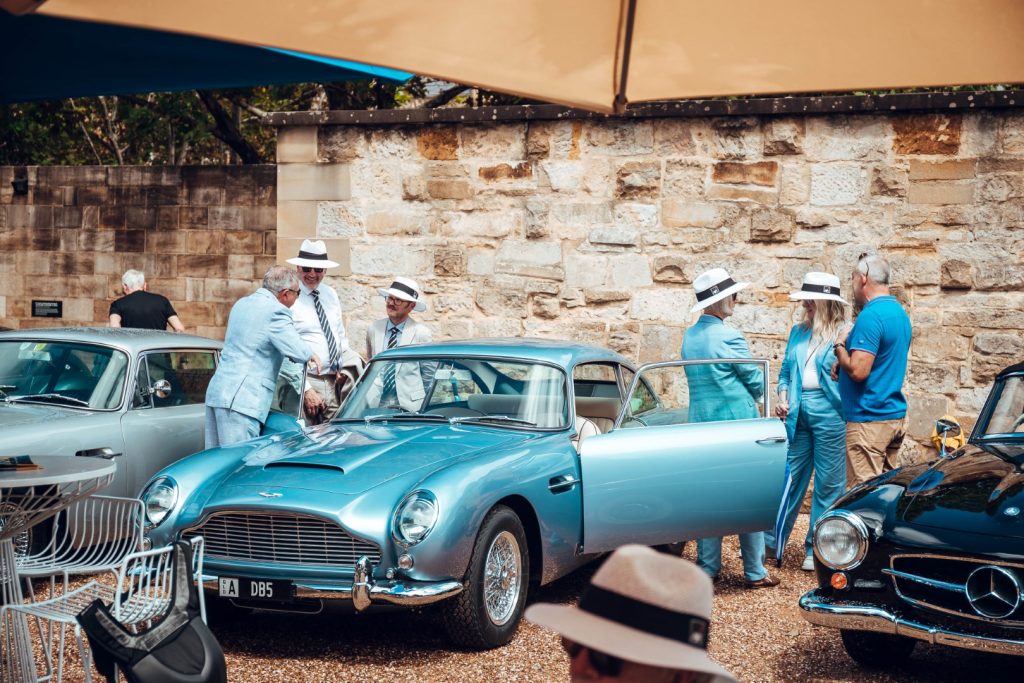 2022 SYDNEY HARBOUR CONCOURS D'ELEGANCE CLASS WINNERS
CLASS 1 – SUPER LEICHT
1955 MERCEDES-BENZ 300SL
CLASS 2 – PUTTIN' ON THE RITZ
1928 ROLLS-ROYCE NEW PHANTOM IMPERIAL CABRIOLET
CLASS 3 – ACTION MAN
1963 CHEVROLET CORVETTE Z06 SPLIT WINDOW COUPE
CLASS 4 – ITALIAN AUTOMOTIVE JEWELS
1967 FERRARI 275GTB/4
CLASS 5 – CONVERTIBLES OF THE '50S
1957 BUCHANAN
CLASS 6 – COUPÉS FROM THE KINGDOM
1997 BENTLEY CONTINENTAL R
CLASS 7 – SUPER DUPER
1904 NAPIER L48 'SAMSON'
CURATOR'S AWARD
1927 BENTLEY 3 LITRE SPEED MODEL
PRIX D'ORÉ
1971 MERCEDES-BENZ 280SL
BEST RESTORATION
1970 MASERATI GHIBLI 4.7-LITRE COUPÉ
PASSION AWARD
1932 ROLLS-ROYCE 20/25HP BY FREESTONE & WEBB
PRESERVATION AWARD
1938 ALFA ROMEO 6C 2300 MILLE MIGLIA SPIDER
MOST INNOVATIVE CAR
2015 VOLKSWAGEN XL1 COUPÉ
WOMEN'S CHOICE
1965 ASTON MARTIN DB5
PEOPLE'S CHOICE
1967 MASERATI GRAN TURISMO 3700 GTI 'SEBRING'
PRIX D'HONNEUR FOR THE BEST IN SHOW
1924 VAUXHALL TOURER 30/98 #OE1078