Words: Nathan Chadwick | Photos: RM Sotheby's
A 1951 Pegaso Z-102 Berlinetta with period Monaco racing history is to be put up for auction by RM Sotheby's in January's Arizona sale season.
The car, chassis number 0102.153.0113, and thus the 13th of 83 cars built, is one of 11 to be bodied by Empresa Nacional de Autocamiones SA (ENASA), the government-backed concern behind the Pegaso project. Operated out of the old Hispano-Suiza factory, one-time Alfa Romeo engineer (and according to legend, workplace bête noire for Enzo Ferrari) Wifredo Ricart was responsible for the car and this standard shape. Other bodies were available, from the likes of Saoutchik and Touring, although this car is the Ricart-designed, ENASA-bodied style.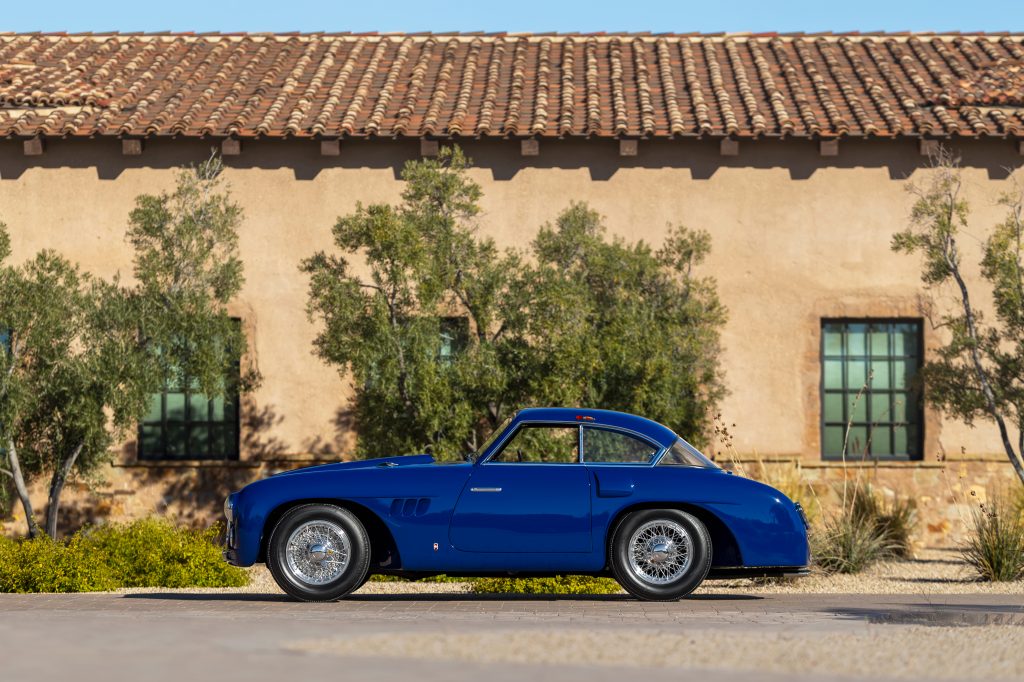 This example was entered into in the Monaco Grand Prix in 1952, which was run as a sports car race at the time. It was part of a two-strong Works team, and driven by Juan Jover, famed for being the first Spanish Formula 1 driver – he qualified for the 1951 Spanish Grand Prix, but failed to take the start.
The Monaco race would also be over before it started; these cars were not only apparently tricky and heavy to drive, but issues with a wheel flap during practice meant that the other model would attempt qualification – but that wouldn't start the race, either.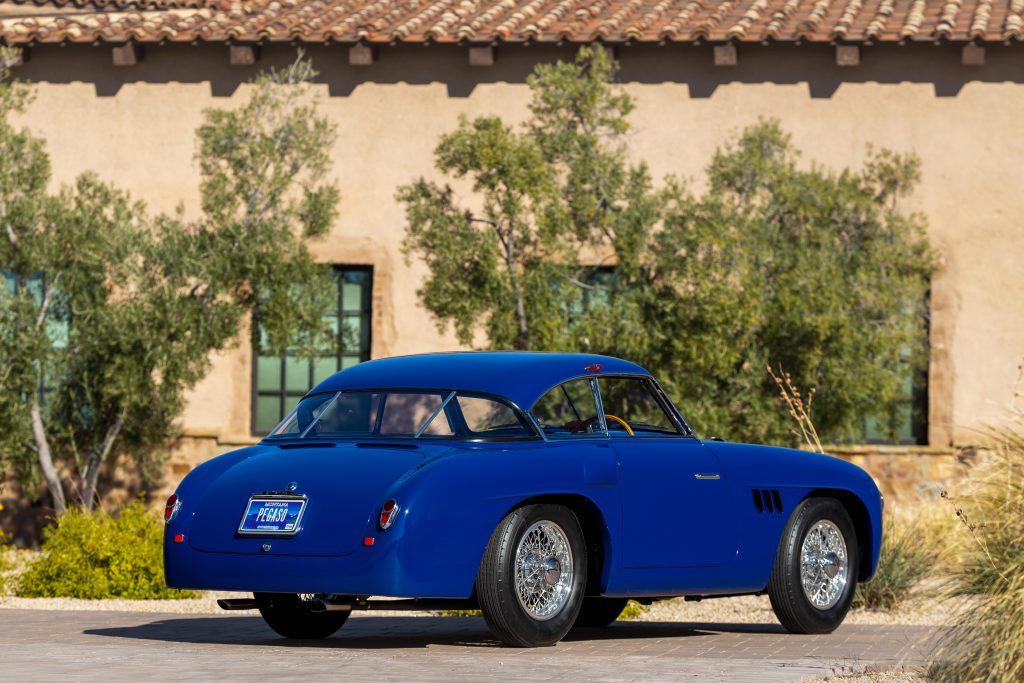 After its racing career, the chassis was used to test Pegaso's developments in supercharging the in-house designed quad-cam V8. The developments made using this car would result in a record-breaker for Pegaso. In 1953, a different supercharged Pegaso set a new production-car speed record at Jabbeke in Belgium, where works driver Celso Fernández achieved a speed of 241.602km/h (150mph) over the flying mile, beating the existing record held by a Jaguar XK120. 
This car, however, would find a private owner from Madrid in 1955, where it would stay until 1963, when it was painted gold. A year later its new owner, a Swiss gentleman, drove it from Madrid to Geneva. It would later feature in the autumn issue of Automobile Quaterly and Gentleman magazines.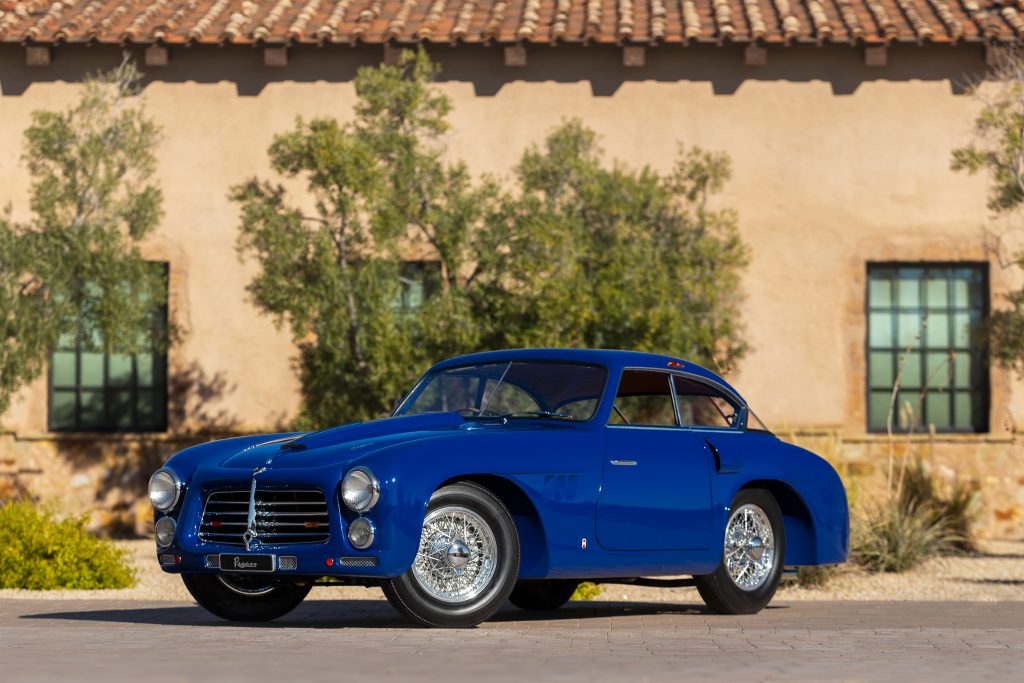 By the end of the 1970s, the car was back in Madrid but not in a roadworthy state, and by the end of the next decade it found its way to the US via California Stephan Block. A year later, it entered the possession of Tom Mittler, who commenced an extensive restoration, with the car painted blue over a red interior. While it retains its original engine, it now runs one carburettor for more reliable running.
Mittler then entered the car into the 1994 Pebble Beach Concours d'Elegance, where it scooped top prize in the Pegaso class. It changed hands again in 2012, and has been exhibited at the Amelia Island Concours d'Elegance, The Quail, A Motorsports Gathering and the Arizona Concours d'Elegance.
RM Sotheby's is yet to put an estimate on the car, which is due to be auctioned at its Arizona sale on January 26. More details are available here.