WORDS: ELLIOTT HUGHES | PHOTOGRAPHY: SILVERSTONE AUCTIONS/WIKIMEDIA COMMONS
A 1957 BMW Isetta 600 that belonged to the late Sir Stirling Moss is expected to fetch between £50,000-£60,000 when it crosses the block on November 12, at Silverstone Auctions' NEC Classic Motor Show Sale.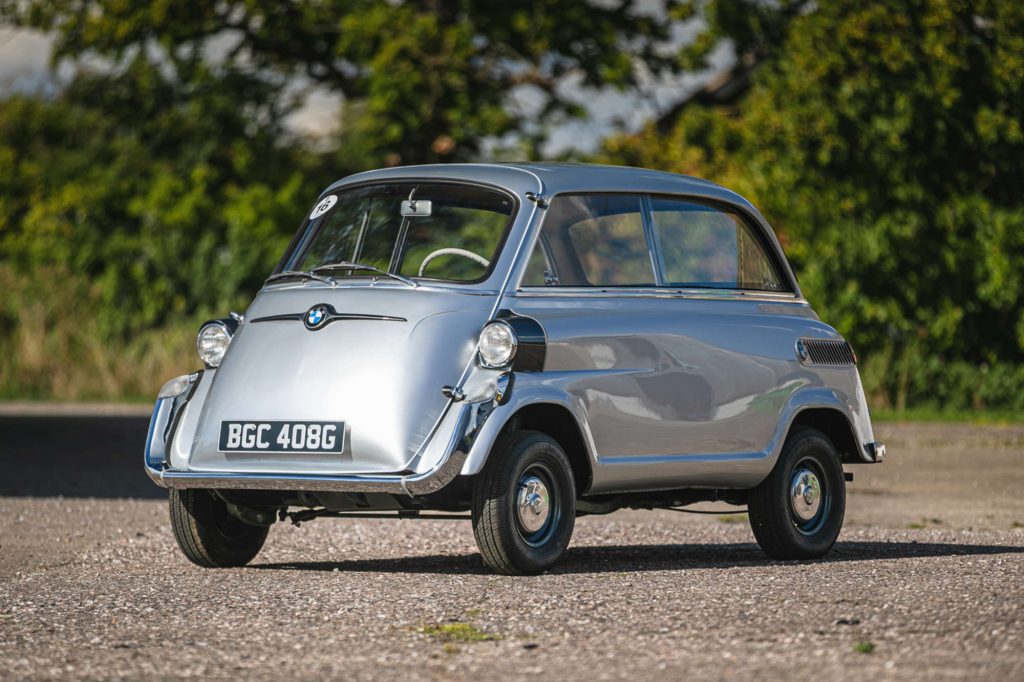 The pint-sized bubble car was bought by Moss at an auction in Beaulieu, and was then restored and modified by the legendary British driver.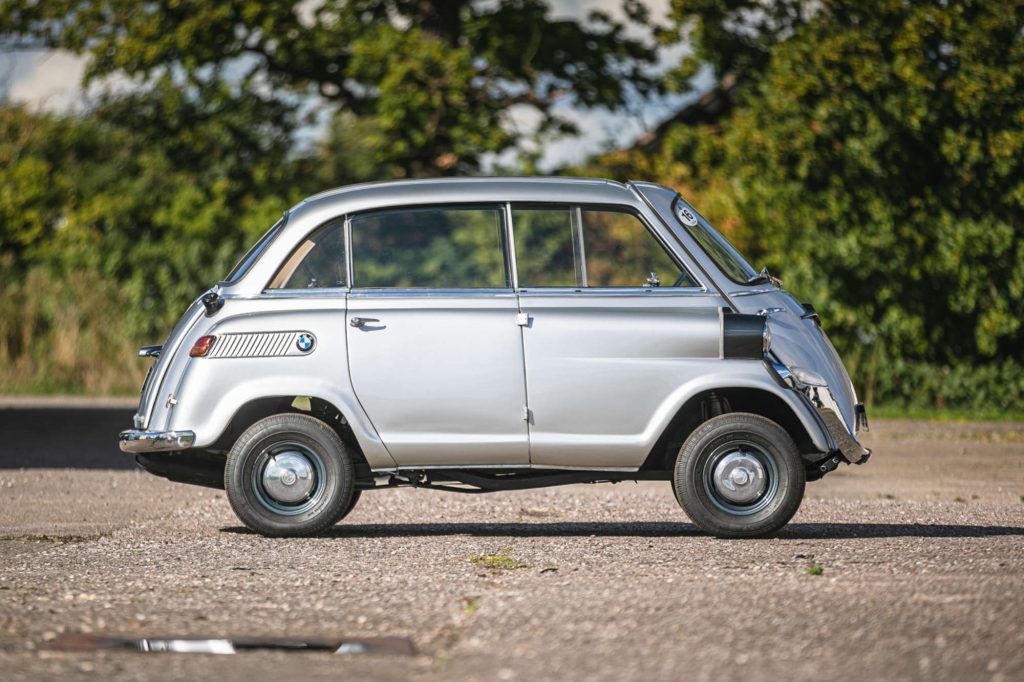 Produced by BMW from 1957 until 1959, the 600 produced 19.5bhp from its rear-mounted flat-twin motorcycle engine in standard specification. Unimpressed with such an anaemic power figure, Sir Stirling persuaded BMW to install a 32bhp version of the flat-twin, as used in the larger 700 model.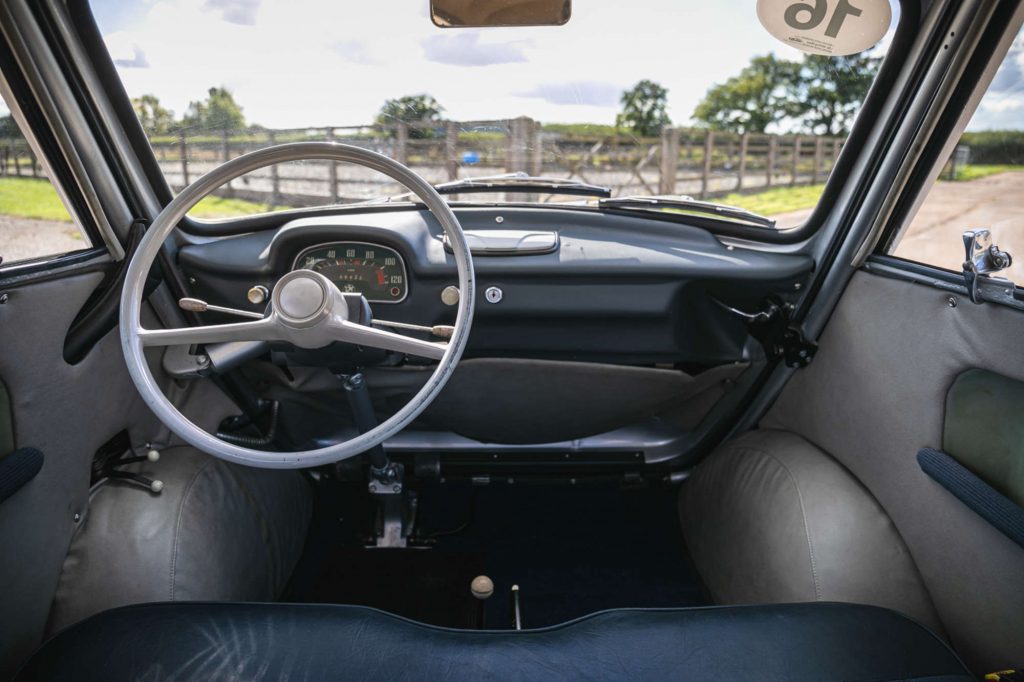 With the restoration and upgrades completed, the car was used by Sir Stirling to navigate the busy roads of central London. The car also features Moss' signature on the rear engine cover, and is fitted with bespoke 'Moss 600' emblems.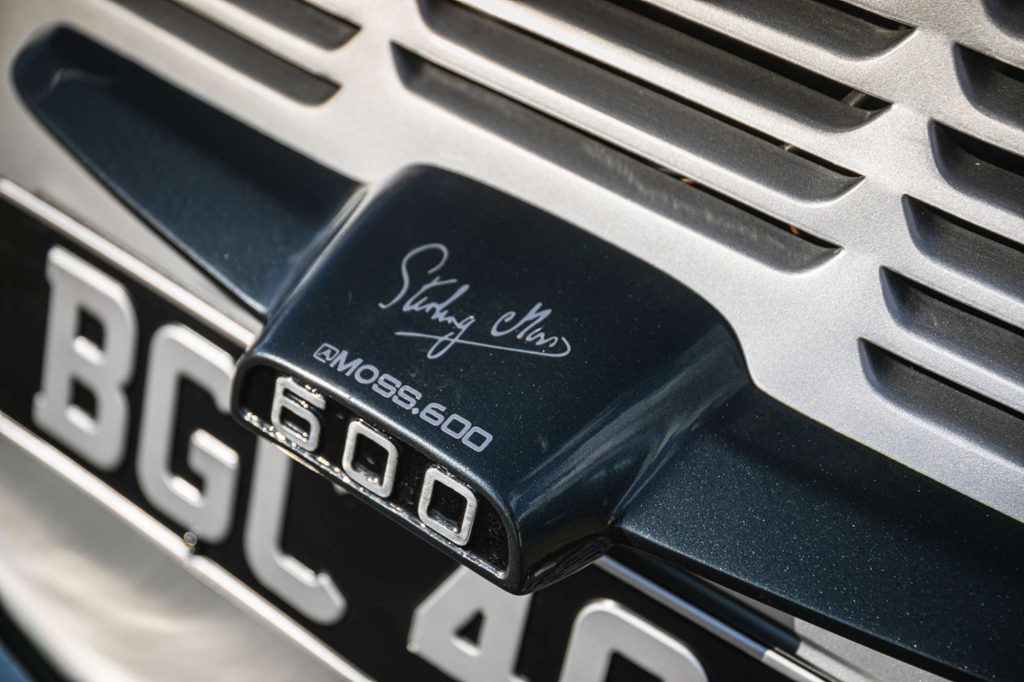 Sir Stirling also used the 600 to teach his son Elliott how to drive, which was captured in photographs that accompany the car as part of the sale.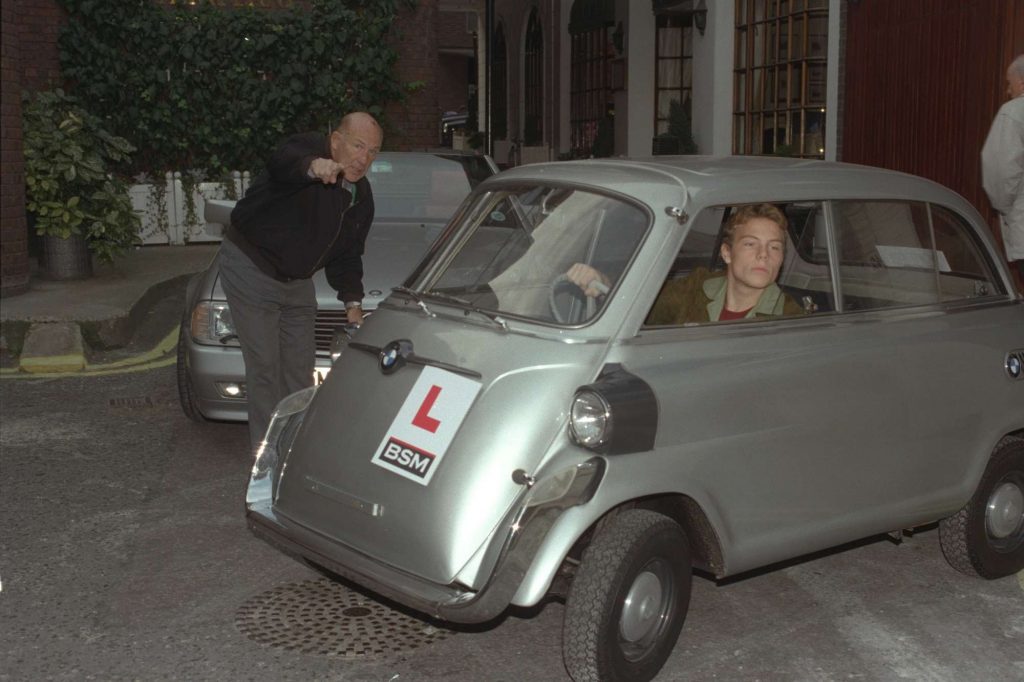 Hagerty values a comparable car at around £24,000 – less than double the expected winning bid for Moss' personal example. The high pre-auction estimate is testament to the desirable provenance of a car owned by arguably the greatest driver to never win the World Championship.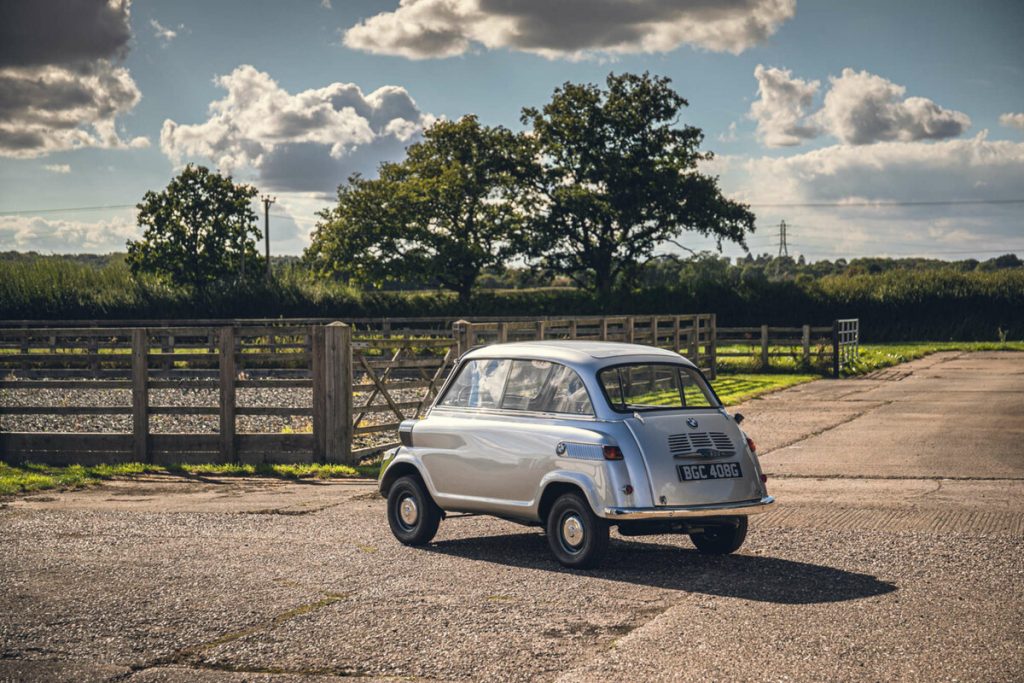 Another car driven by Moss that's joining the 600 on the auction block is a 1965 Jaguar E-type Semi-Lightweight the Briton raced in the Mountain Challenge, a special event held on the Isle of Man in 1991 to commemorate the island's famous Tourist Trophy meetings.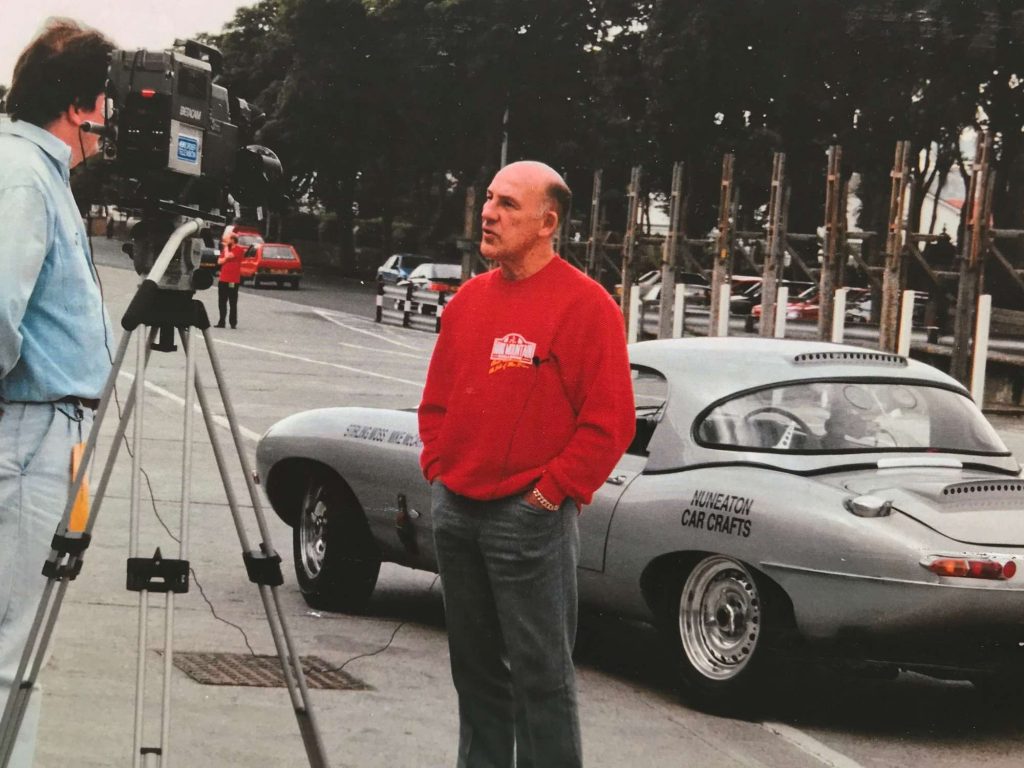 Although the BMW Isetta 600 isn't a car normally associated with Moss, the motor sport icon owned and drove a number of surprising models throughout his life, including several other tiny city cars. Here are a few of our favourites:
2013 Renault Twizy
Following the same philosophy of the BMW Isetta 600 – albeit in a modern guise – the all-electric Twizy produces 17bhp, plus has a 62-mile range and a meek 50mph top speed. Sir Stirling also had Renault tweak his Twizy more to his liking, just as he had done with the 600. Setting Stirling's Twizy apart is softer suspension to tackle London's potholes, the fitment of a radio and windows, and unique British Racing Green paintwork.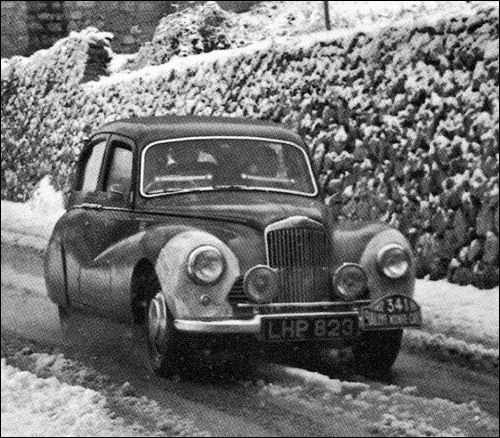 Sunbeam-Talbot
Sunbeam-Talbot was an early adopter of the now clichéd 'win on Sunday, sell on Monday' approach, when it enlisted Sir Stirling and John Cooper to campaign its staid Mk2s in the Monte Carlo Rally during the early '50s. Although an ostensibly unlikely competition car, the Sunbeam-Talbot proved an effective machine in Stirling's talented hands, and he finished an impressive second on his first attempt in 1952.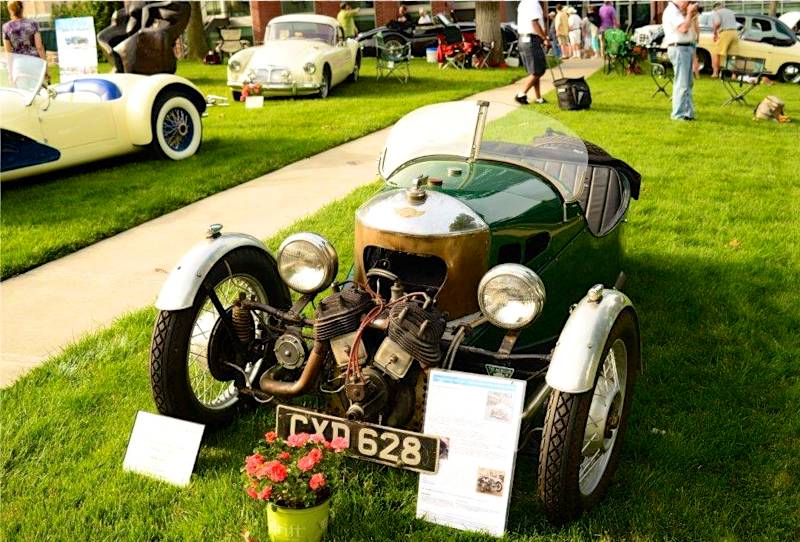 1934 Morgan three-wheeler
Sir Stirling acquired his first car, a Morgan three-wheeler, aged just 15, and admitted to driving it illegally before his 16th birthday. His example, CXD 628, was fitted with a 1000cc Matchless engine, and was finished in off-white during his tenure of ownership. Stirling admitted that he managed to roll his three-wheeler while his pet ferret was in a box behind the driver's seat. Thankfully, the car, driver and ferret all escaped the incident unscathed.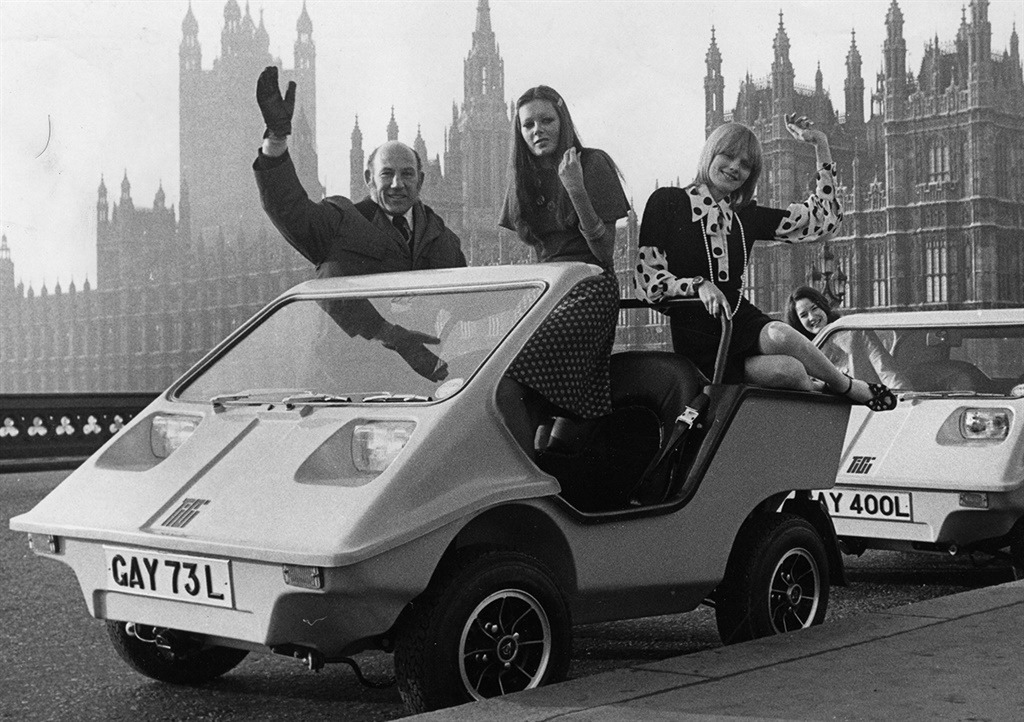 TiCi City Car
The TiCi was a tiny two-seater city car based on the underpinnings of the original Mini. The curious Tici was significantly smaller than the already pygmy-sized Mini, and boasted a rear-engine layout and glassfibre bodywork with angular yet amphibian styling that could only have come from the 1970s. Sir Stirling was spotted promoting the car with several young ladies in London's West End, and stopped for a spontaneous photoshoot outside the Houses of Parliament.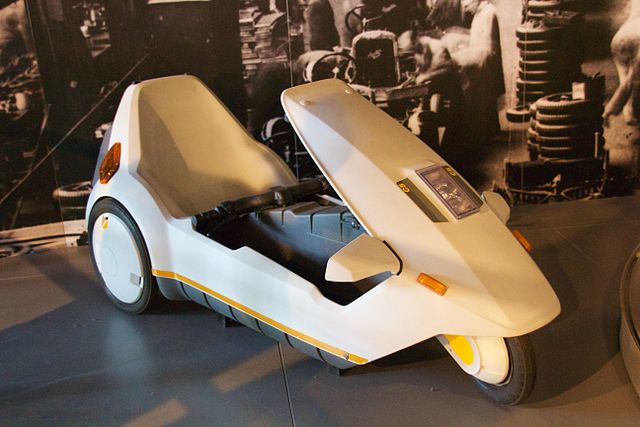 Sinclair C5
Sir Stirling had a test drive in a C5 on the roads around Alexandra Palace in London, 1986. His impressions of the innovative battery-powered vehicle were somewhat mixed. Moss said he initially enjoyed the experience, but admitted that it was diminished by the inhalation of exhaust fumes, a lack of power and scant visibility to other road users. "Drive it and ride it as if it were a bicycle, and I think you should be alright," was his summary.