Words: Nathan Chadwick | Photos: Little Car Company
It's about 3ºC in early March, and my open-face helmet is channelling what seems to be an arctic blast to my chops at around 50mph. Suddenly I'm very aware of my face's bone structure as I hurtle along, with just a light electric whine and wind noise for company. I'm also aware that my cheekbones are being highly exercised – I'm wearing an enormous grin.
I've been invited to Bicester Heritage to try out The Light Car Company's newly uprated, upgraded and faster Ferrari Testarossa J – the Pacco Gara. For the uninitiated, the Ferrari Testa Rossa J is a 75 percent-scale reproduction of a genuine Ferrari 250 Testa Rossa, developed and built from the original drawings kept at Ferrari Classiche. A mere 299 are being built, and you'll have to be quick if you fancy adding one to your stable – approximately one-third have already been allocated homes.
Around five cars leave the building every week, with each one taking seven days to finish. "We design and assemble everything in-house, although we don't fabricate ourselves," explains The Light Car Company's CEO Ben Hedley. With around 100 suppliers, 80 percent of the car is sourced from the UK, yet 95 percent of production is exported. "We're quite proud of that," Ben adds.
There are many reasons to be proud – after all, each Testa Rossa J wears an official Ferrari plaque. "That's a bit of a coup," he admits. "We've made only very small changes to the original car; it's got Brembo disc brakes rather than drums – and that was Ferrari's choice."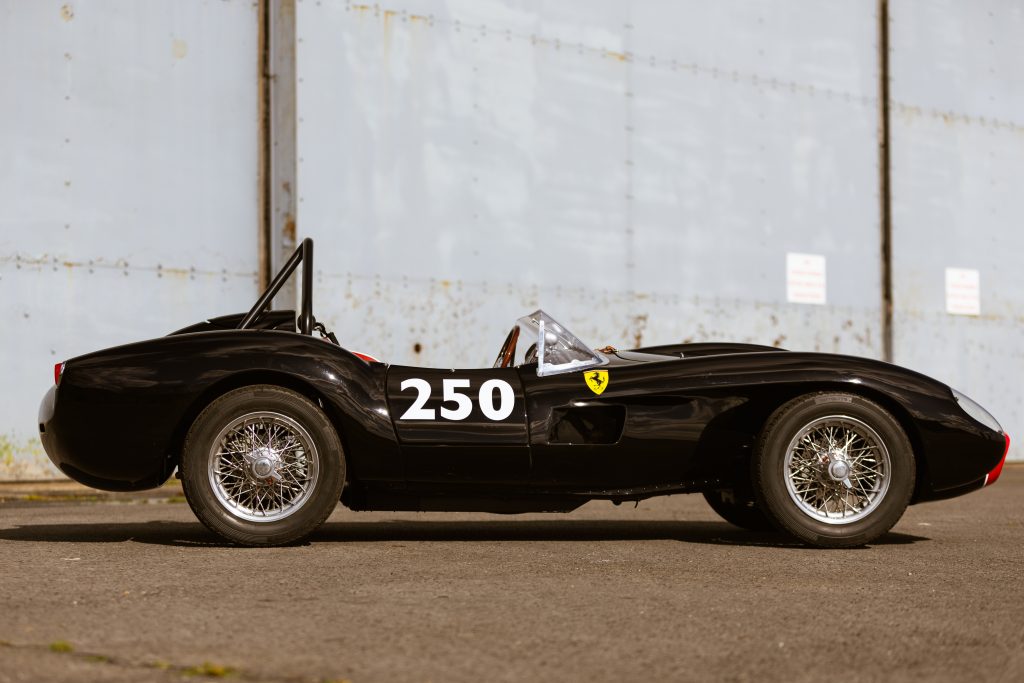 The journey to Ferrari actually begins with Bugatti, which wanted to recreate the Baby Bugatti, a half-scale 35 built for Ettore's son. Ben had made his name with small-scale replicas, with a previous business importing vehicles from Vietnam, but for Bugatti he reset his approach. "I wanted to do a proper job, so we scanned every component, and then got Bugatti's Andy Wallace to test the car," Ben says. "It's opened the door to everything else."
On the subject of doors, breaching the walls of Maranello's most famous automotive empire with a small-scale Bugatti was a challenge – and one that surprised Ferrari's insiders. "We took the car in very discreetly, in the back of a van," Ben remembers. "They had the Ferrari board lined up, and they said they thought we were bringing them a toy – but we'd brought them a little car."
Prior to this, Ben had pitched the idea via email, before sitting down with the Ferrari suits in Milan. "I started to suggest three proposals for cars, but they quickly said 'no, don't worry – we've already chosen which one we want to do'," Ben laughs. "I was 15 minutes into a meeting, and I thought, I might have won this contract."
Fast forward to the trip to Maranello, and Ferrari staffers were soon on board. "They had their chief test driver whipping around it – he actually said it was too fast," Ben remembers. However, it was truly loved and a deal was soon struck. "Once you're in with Ferrari, it's incredibly supportive."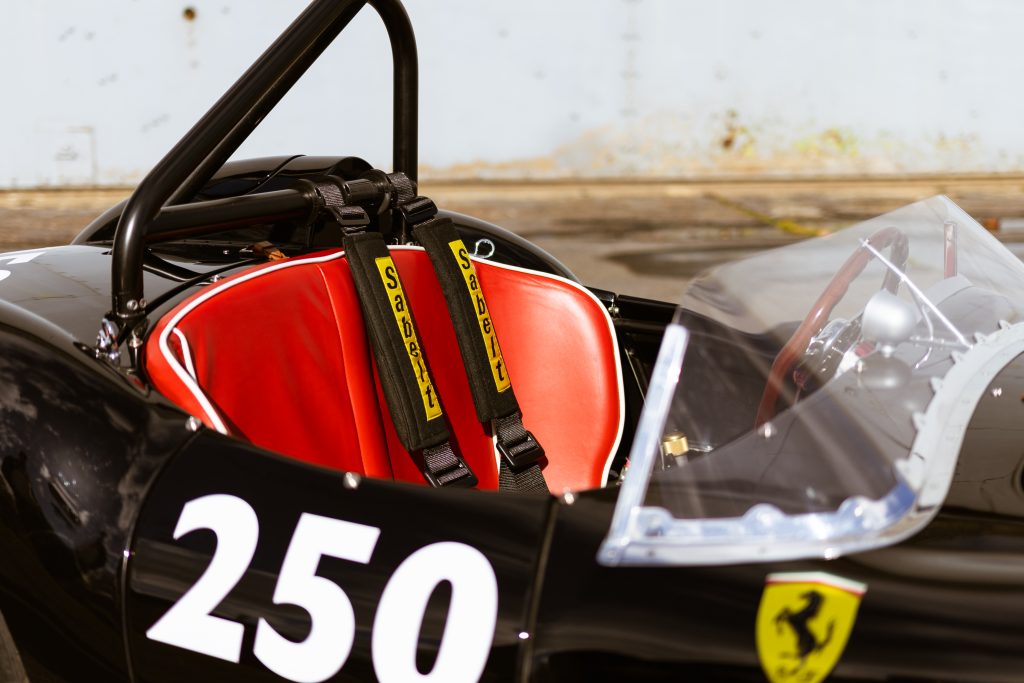 That support led to full access to Ferrari Classiche's archive department and its suppliers. "The Ferrari paint badges, the leather, they're all manufactured for us," Ben explains. "Nardi makes the steering wheels, and the Borrani wheels are the same as the original car's, only smaller. These companies really want to get involved – it's a passion project for them."
Each aluminium body takes up to 400 hours of hand-forming. "We looked at carbonfibre – it's strong and lightweight, and it's slightly easier to do, but we wanted to make the car like the original," explains Ben. "We're doing the same suspension geometry as the original machine, so it handles in the same way, so we decided to build it like the original – and I think it was the right decision."
The propulsion certainly isn't like the original – there's no small-scale Colombo V12 under the body. Instead, there's a 48V motor and three 12kWh batteries custom-made in the Netherlands using Samsung or Panasonic cells. They can be charged fully in four to six hours, swapped out in a few minutes and give 90km of range. "We think each of these batteries is good for 20,000km before they decline to 80 percent capacity," says Ben.
That durability extends to the rest of the car. "We did 6000 miles of testing, with Millbrook Proving Ground doing the same levels of testing as a normal car. They hung on to it for a while – they said 'we're not quite finished boys, can we have it a little bit longer?' They obviously enjoyed it."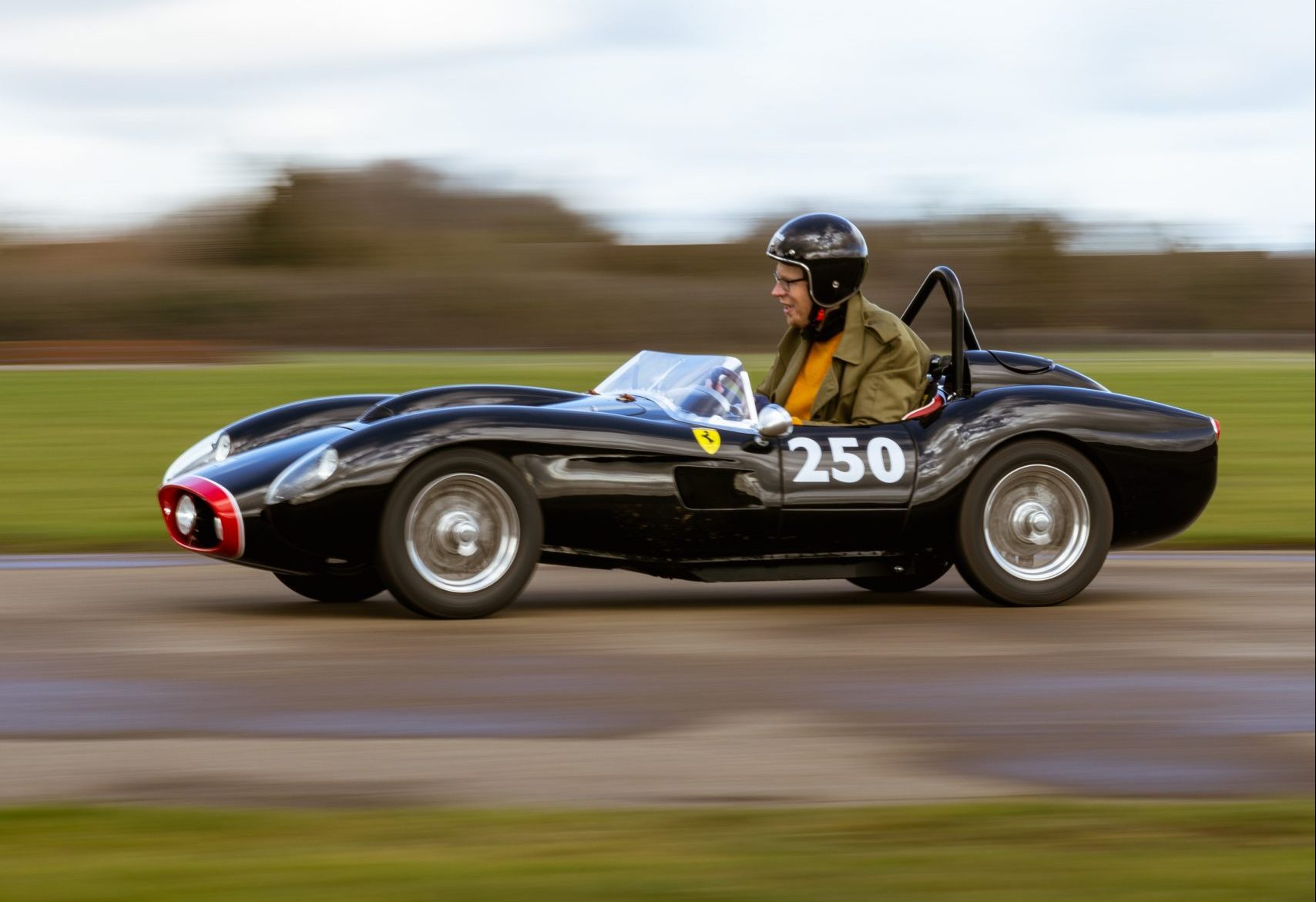 Now it's my time to find out just what the newcomer is like, starting with the normal Testa Rossa J. I'm 6ft 6in and hardly an acrobat, yet I manage to make myself comfortable, although my knees do start an argument with the bulkhead that the mini Ferrari will probably count as a victory. The standard car may have 'only' 12kW, but trust me, wearing an open-face helmet and sitting far above the Perspex windscreen, it feels so much faster. The Pacco Gara, however, is even quicker. Not only is there a boost in power to 14kWh, equivalent to 19bhp, there's also a quicker-ratio steering rack, adjustable dampers, drilled brake discs and brake bias, as well as period-correct spotlights. There's an additional exterior driver's mirror, too.
The Pacco Gara has four drive modes: Novice (1kW), Comfort (4kW with up to 40km/h top speed), Sport (10kW power and 80km/h top speed) and Race, which delivers the full 14kW and the fastest acceleration. Worried parents can set the pace remotely, and there's a new roll hoop for the Pacco Gara.
The Pacco Gara rides on period-correct Pirelli tyres, and although they're skinny, not once do I lose grip around Bicester's test track – and I am really trying. The boost in acceleration and top speed is noticeable, but not quite as much as the revised steering rack – the car feels as darty and sharp as full-size Ferraris. Pretty soon I'm tackling corners with more commitment than I would have in much bigger cars – and equally quickly I'm beaming from ear to ear. While there's no music from a miniature V12 to add theatre, that's made up for with the punch of instant torque and arctic blast over that windscreen. The steering feel is excellent, allowing me to place the car with precision – pretty soon I've forgotten I'm in a little car, I'm simply focusing on going quicker and quicker, much like in a 'normal' vehicle. It only feels a little odd when you step out of it, realising you've been in something so small. That's all part of the fun.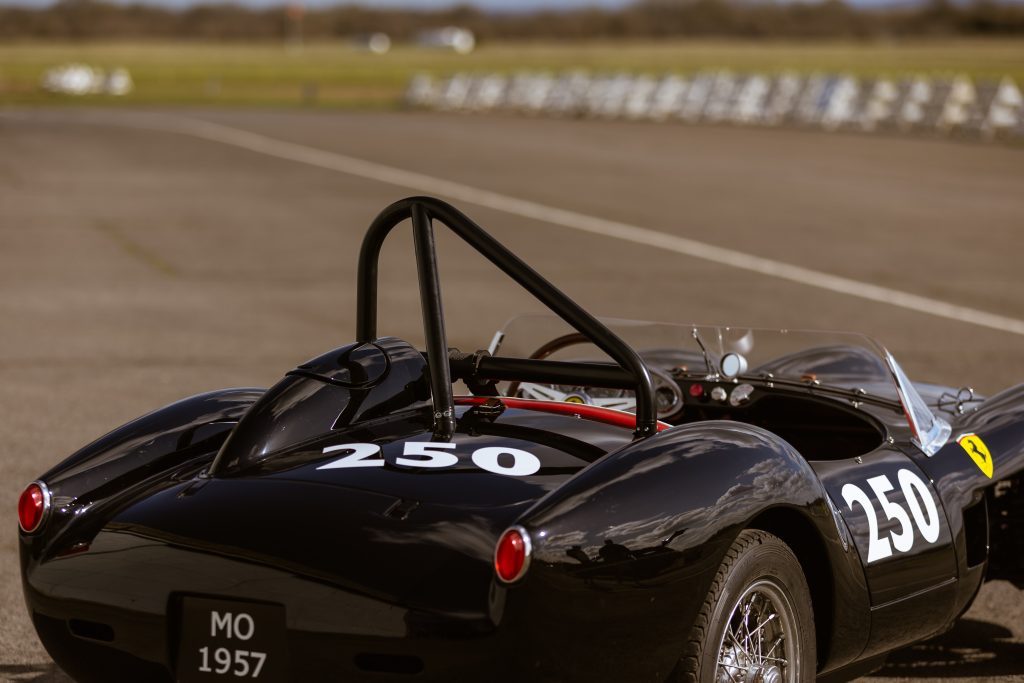 I love it, but to describe the Pacco Gara merely as 'fun' would be to undersell the engineering nous and craftsmanship that's gone into each one – it genuinely feels like a miniature car, albeit one that isn't road legal. There are already plans for a race series, but perhaps the most important thing about these cars is that it provides a tangible gateway step for the next generation of vehicle enthusiasts. "We have a Dutch client who lives on a lake in Switzerland. There's an ice cream shop at each end of the lake, and every Sunday he and his son go out. His son decides whether to go left or right, and they drive along the lake – that's fantastic," says Ben. "We've seen loads of people with Ferraris who want to get their kids into the hobby – all I've seen are people driving around in them with big smiles on their faces."
Me included – the Pacco Gara grin still persists long after I've thawed out. More details can be found here.