WORDS: ELLIOTT HUGHES | PHOTOGRAPHY: slot mods raceways
Scientists agree that our imagination and creativity begin to fade as we age, because experience, knowledge and patterns of thought conspire to constrain it. Perhaps that's why Detroit-based Slot Mods Raceways' mind-blowing 1:32 scale recreation of the Lingotto Fiat factory has spread like wildfire across automotive realms of social media; the sheer scale, quality and attention to detail compensate for the limitations of our adult imagination.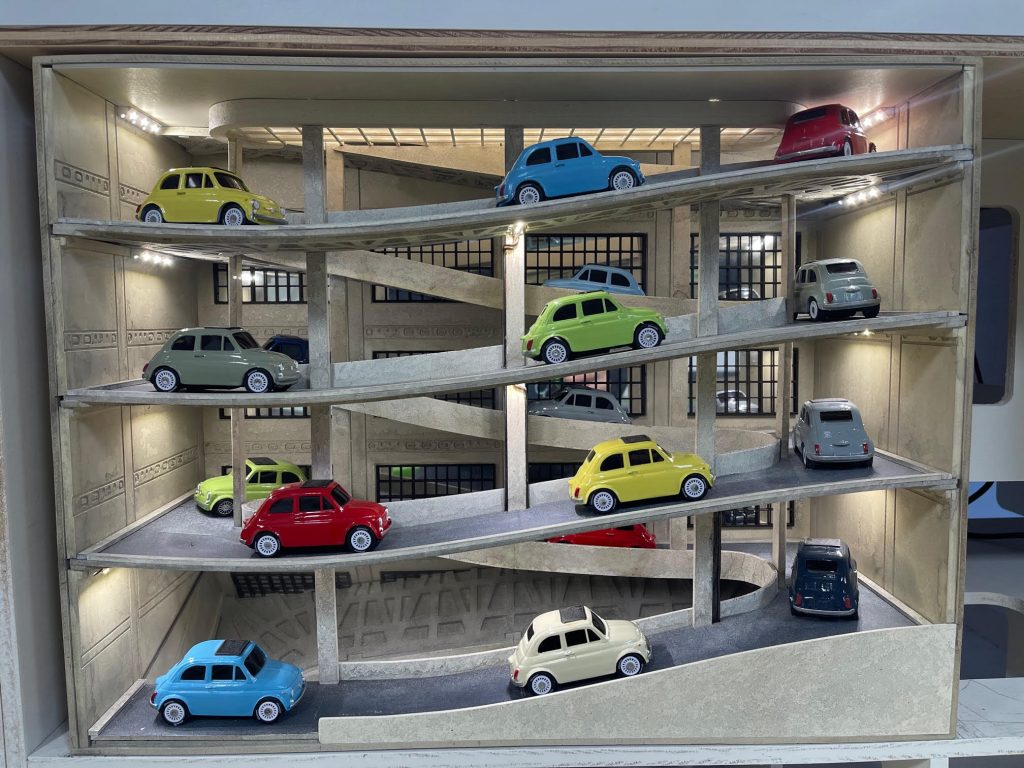 The real one-million square-foot Lingotto factory is located in Turin, Italy, and it opened its doors in 1923 as the largest automotive factory and second-largest factory in the world. Raw materials entered the ground floor and gradually transformed into cars as they ascended the assembly lines on each floor. The completed cars then circled the test track on the roof before taking the spiral ramp down to terra firma and into dealerships.
Slot Mods Raceways' miniaturised version of Lingotto is almost as impressive as the real thing. Company founder David Beattie and his team of artisans undertook hours of painstaking research that involved tracking down archival photos and video footage so that the iconic building and the work that took place within it could be accurately reproduced.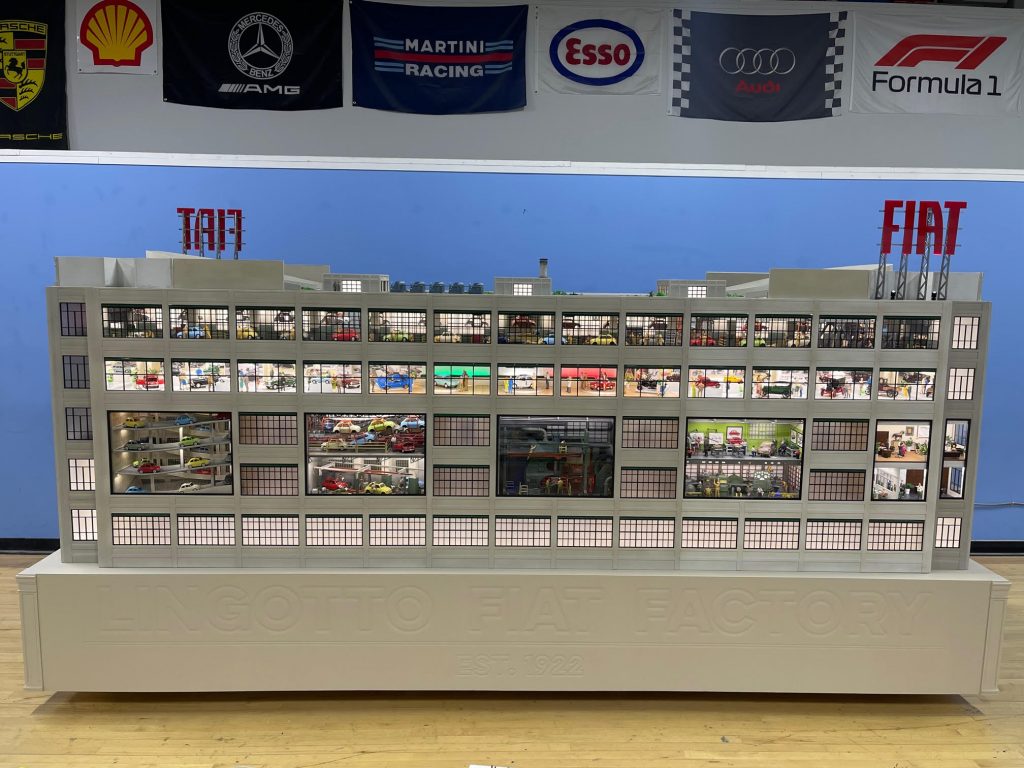 With the research completed, the team set to work on custom building 4000 pieces of track, 500 Fiat slot cars (100 of which can race), factory equipment and tools, interior décor pieces and gaggles of people. All of this was individually hand-built and painted.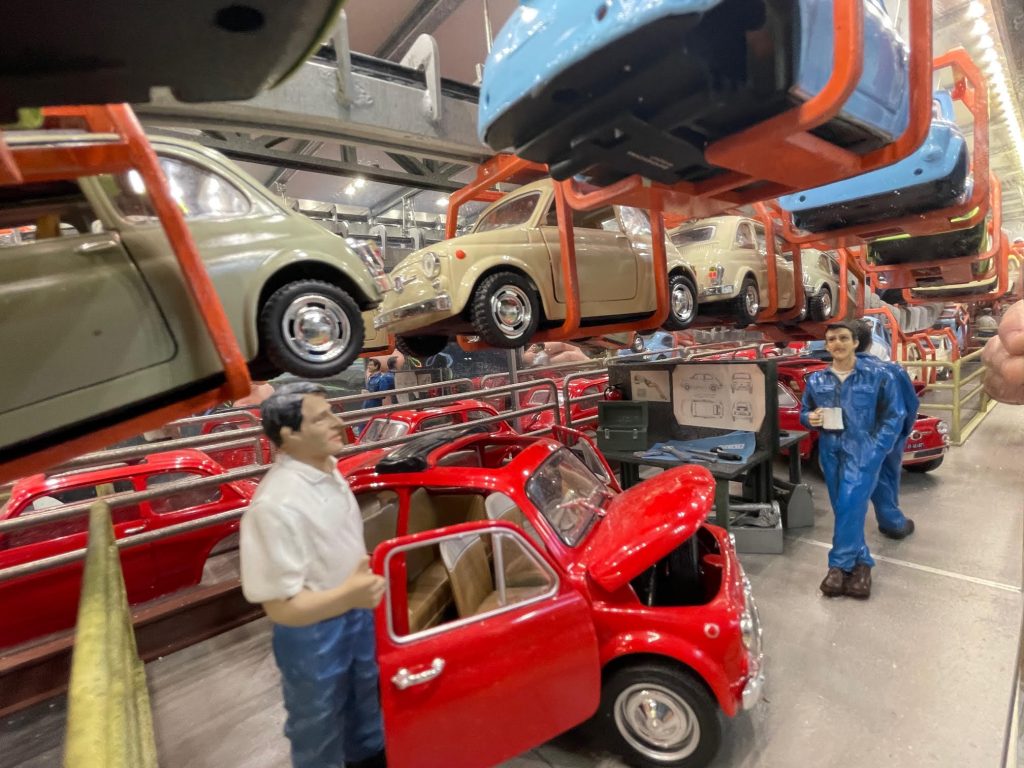 The result is a piece of artwork that feels alive and bustling with activity. Workers can be seen busily building cars through the windows, the design room is adorned with clay models and detailed drawings, and two Fiats rotate on their plinths in the showroom as customers look on. It's no surprise that such a masterpiece comes at a cost of $225,000.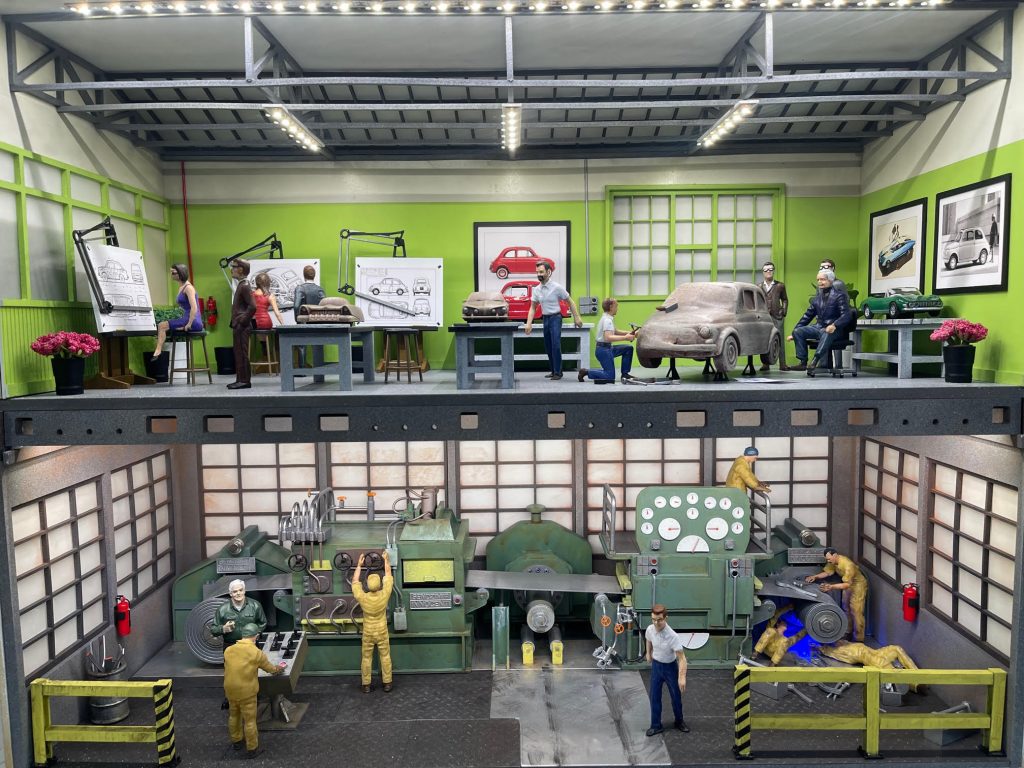 The Lingotto project came to fruition after the idea was pitched to an avid Fiat enthusiast who boasts an impressive collection of classic cars. The client is so impressed with Slot Mods' work that he is now considering a similar recreation of Ford's Piquette Avenue plant in Detroit – birthplace of the Model T.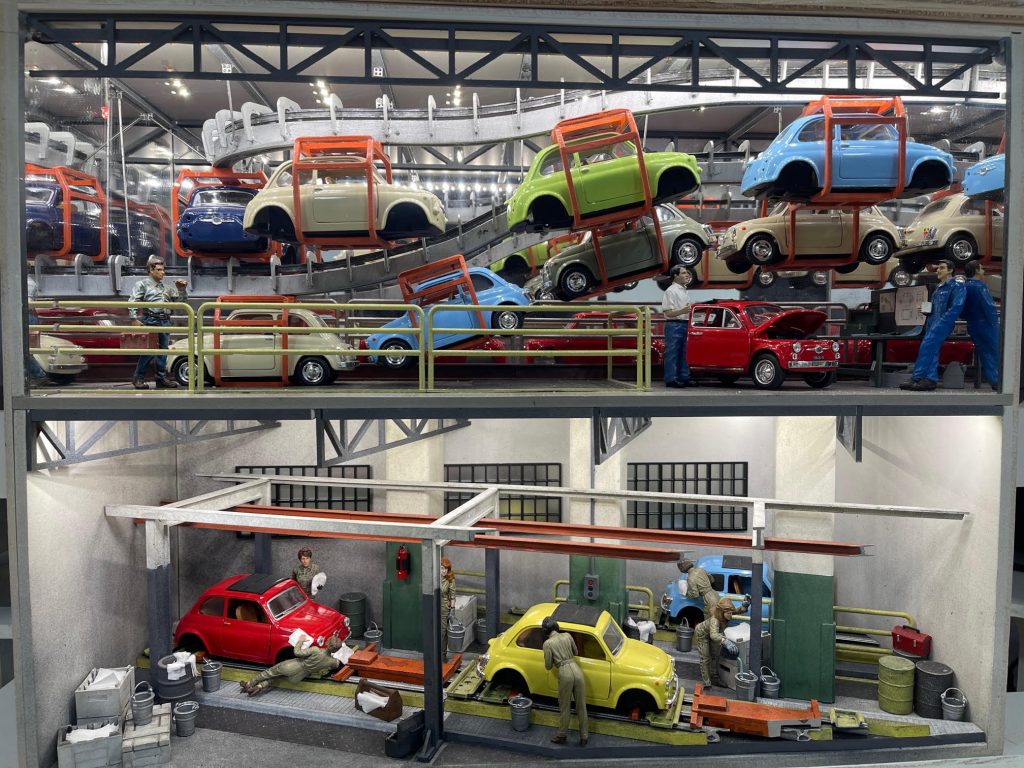 For more information on Slot Mod Raceways click here.
If you liked this, then why not subscribe to Magneto magazine today?