Words: Nathan Chadwick | Photos: Bonhams
Eighteen vintage Bugatti pedal cars formerly owned by designer, retailer, restaurateur and author Sir Terence Conran is to be put up for auction in December.
The late founder of Habitat, Conran Shop and numerous restaurants in London and across the globe died two years ago, and now his family has put the contents of Barton Court, Conran's home crafted from a refurbished former boarding school for boys, up for sale with Bonhams.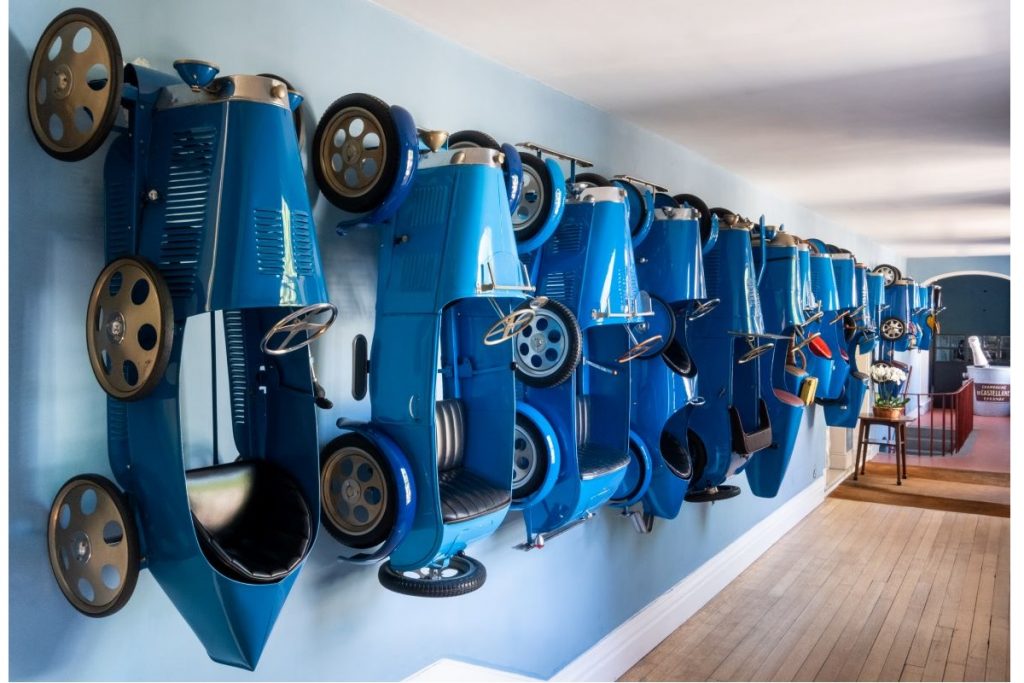 Most of the pedal cars formed part of a design feature in the home. "He brimmed with ideas, to be honest I sometimes thought they were a bit odd, but when the idea was to hang Bugatti toy pedal cars on a long wall in the house, it was a stroke of genius," says Lady Conran. Conran himself described the pedal cars as his most treasured possessions, having acquired them from a French collector. "They somehow remind me of beautiful moths," he said.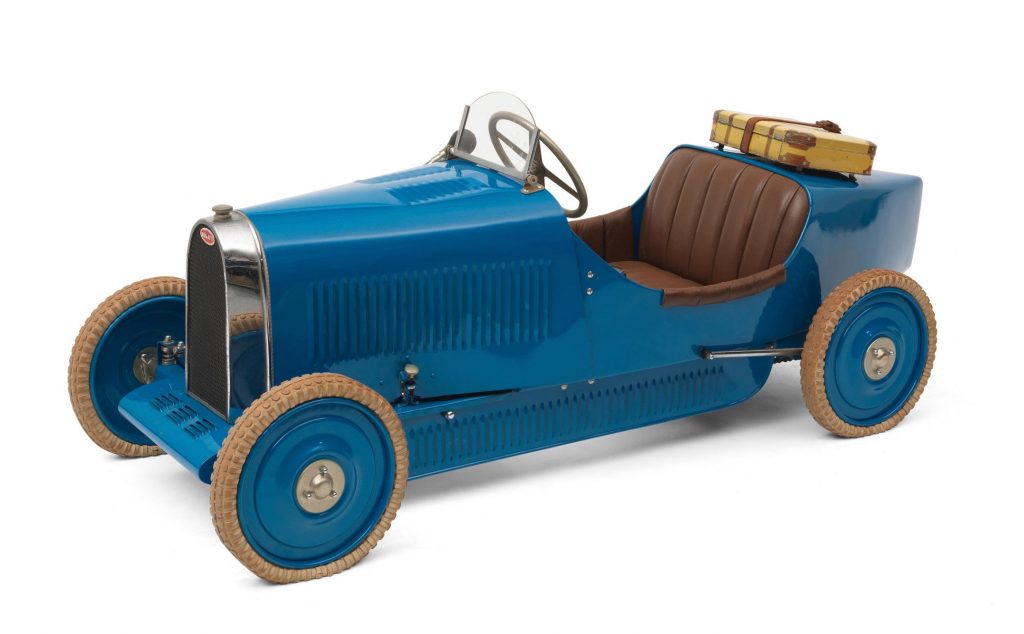 The collection is being sold in individual lots, and is largely made up of models built by Eureka between the 1920s and 1930s. These models are exquisitely built, and often feature leather seats, chrome brightwork, horns and detailed instruments. The pedal cars have been exactingly restored, and lower estimates start at £800. The highest-estimate Eureka car is a tandem Model 28 car, dating from between 1928 and 1932 – that has an estimate of between £2000 and £3000.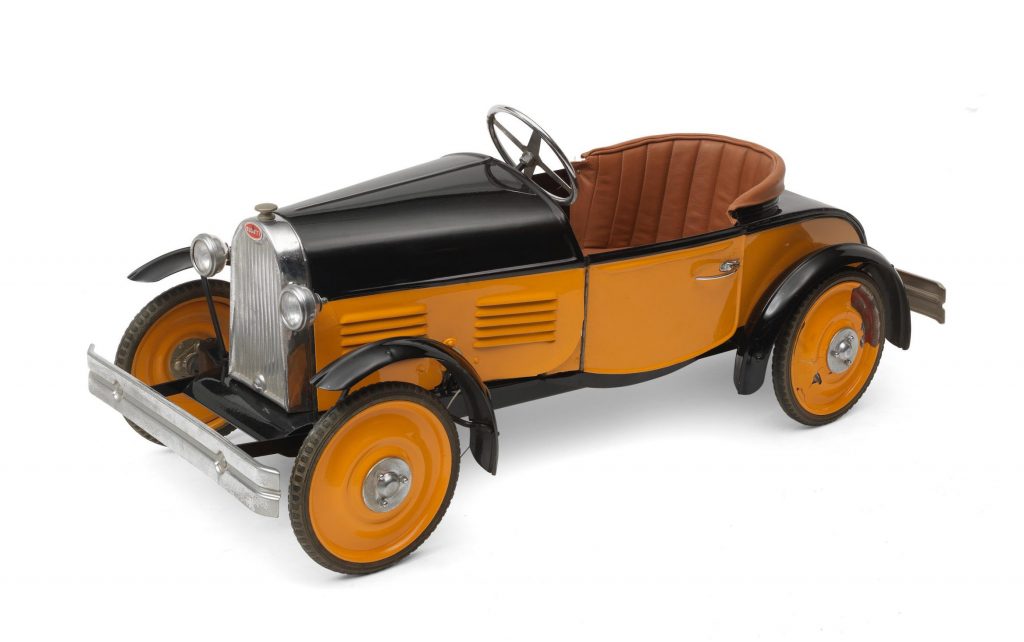 While most are in famed Bugatti blue and formed part of the wall display, two are notably different. The red-and-black Bugatti Type 57 two-seat pedal car by Eureka (c.1939) formed part of a living-room display, and is estimated at between £1800 and £2400, while a black-and-yellow Model Touriste by Eureka (1933) is estimated at between £1000 and £1500.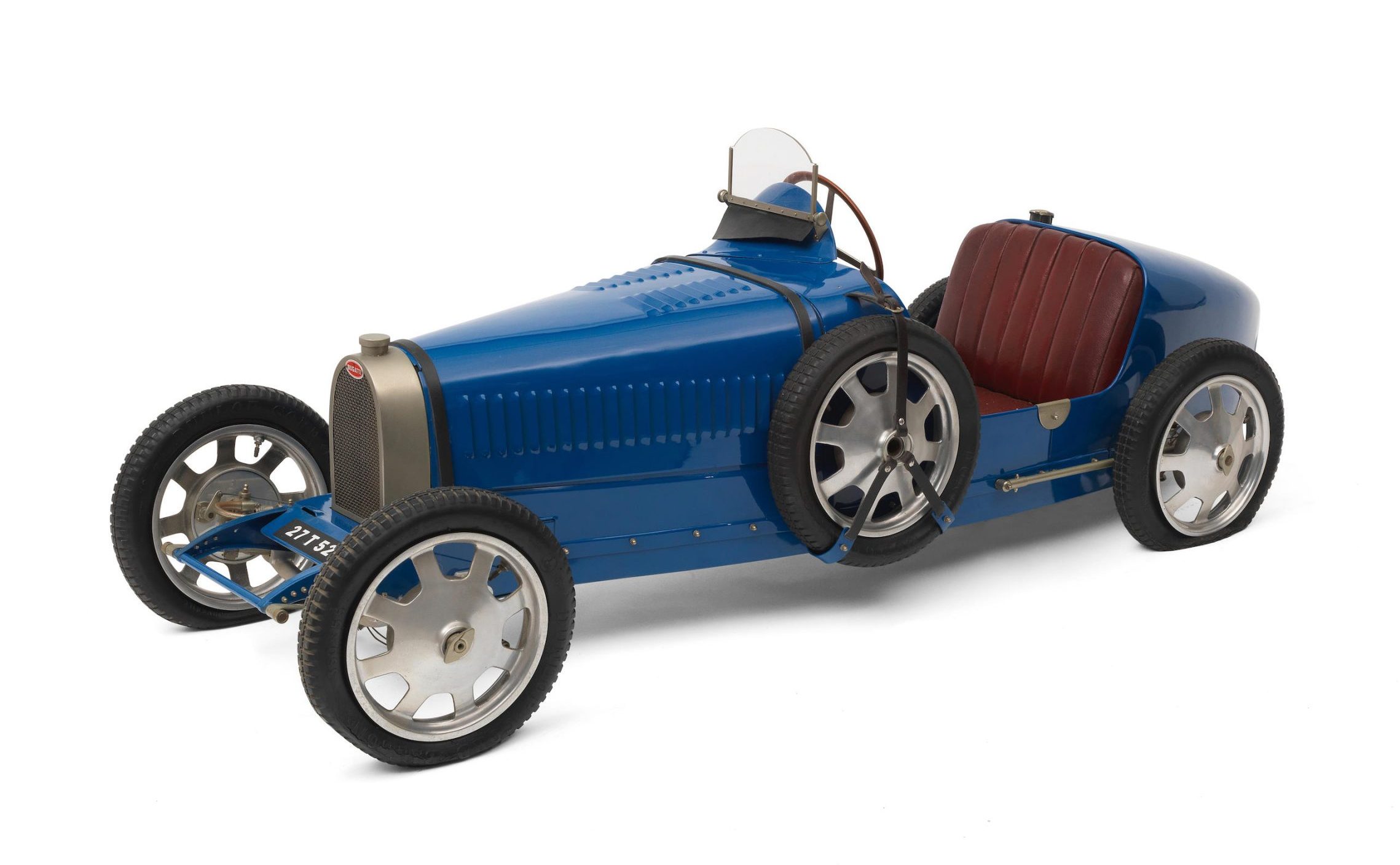 There are other, non-Eureka, models, too – A Brescia Bugatti Type 13 by Devisix EDF dating from the 1920s has an estimate of between £500 and £700, while what is described as a 'modern Bugatti T-37 child's car', formerly powered by an electric motor, has an estimate of between £2000 and £3000.
The most-valued car is a Bugatti Type 52 Bebe electric child's car that dates from around 1980; this is stamped '398 A' on its pressed-steel chassis, and features pressed-steel body panels, a removable 22 louvred bonnet held on by leather straps (based upon later, longer-chassis versions of the Bugatti type 52 with more legroom), cast-alloy wheels fitted with Dunlop Cord 'Ballon' tyres and a spare wheel on the left side. Inside, there's maroon-leather padded upholstery, an aero screen, metal dashboard with reprinted instruments, forward/reverse lever and four-spoke steering wheel with painted rim. It's estimated at between £6000 and £8000.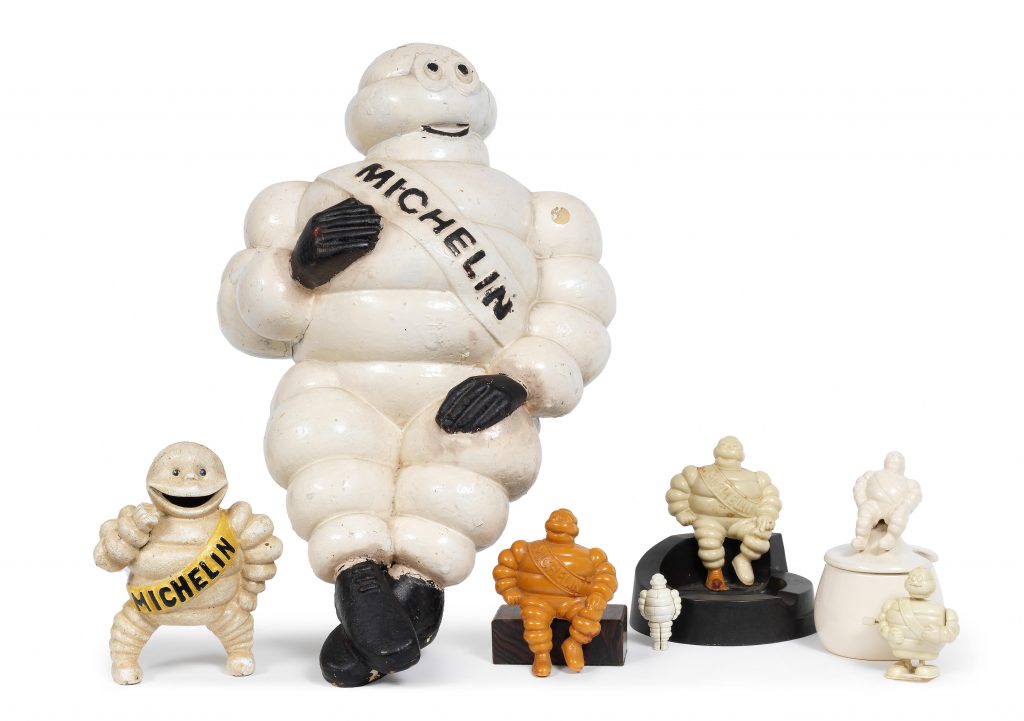 There are further items of automobilia among the collection, including several of the Michelin Man – Conran famously opened The Bibendum restaurant at Michelin House, the former British HQ of the French tyre company, located in Chelsea. There are also several archive automotive photographs from the early 20th century, as well as various items of what Bonhams describes as 'shelfscape' that feature the Michelin Man and other antique toy cars. One of the most intriguing is a glazed pottery model of a blue sports car, together with two clay model busts reputedly made by Sir Terence Conran, Sir Eduardo Paolozzi and Francis Bacon during a weekend at Barton Court; Bonhams has placed an estimate of between £500 and £800 on that item.
The auction is due to take place on December 14, 2022 at Bonhams' New Bond Street building in London. More details can be found here.