WORDS: ELLIOTT HUGHES | PHOTOGRAPHY: HRDC
An appeal has been created for the late racing driver, journalist and author Tony Dron. The appeal was created by Tony's widow Charis and Historic Racing Driver's Club founder Julius Thurgood, so that a memorial service can be held at Silverstone Circuit.
Tony is best remembered for his exuberant personality and heroics behind the wheel of a racing car, delivering epic drives in Triumph Dolomites back in the halcyon days of the 1970s British Saloon Car Championship.
His sports car career then took him to the Le Mans 24 Hours, where he finished 12th in 1980 and a class-winning 13th in 1982, both with Porsche. Tony was also a stalwart in the Historic racing scene, winning the prestigious Sussex Trophy at the Goodwood Revival on three occasions and taking two top-six finishes at the RAC TT Celebration alongside Tiff Needell and Eric Heerema.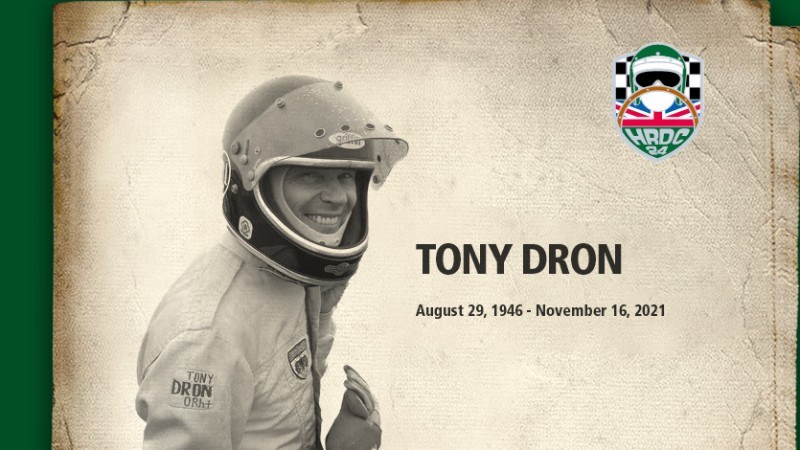 Tony also forged a successful career as a journalist and author while competing as a racing driver, serving as editor to Thoroughbred & Classic Cars for more than a decade and later writing for publications including The Daily Telegraph and Octane.
Unfortunately, Tony was afflicted with emphysema in the latter part of his life, and he had to hang up his helmet in 2012. He sadly succumbed to the effects of the illness on November 20, 2021.
Tony left an indelible mark on the worlds of motor sport and automotive journalism, so we encourage our readers to generously donate to his memorial fund so that he can have the send-off at Silverstone Circuit that he truly deserves.
Tony is survived by his wife Charis, his three children Amy, William and Katy, and his brother Peter.
If you liked this, then why not subscribe to Magneto magazine today?