WORDS: ELLIOTT HUGHES | PHOTOGRAPHY: SEMA
The 2021 Specialty Equipment Market Association (SEMA) Show got back underway at the Las Vegas Convention Center this week after suffering the first cancellation in its history in 2020 as a result of the pandemic. The event ran from November 2-5.
SEMA was originally founded in 1967 by Robert E Peterson, primarily serving the United States' burgeoning hot rod movement and then developing into America's premier automotive trade show over the past five decades.
Despite last year's setback, SEMA continues to go from strength to strength; over 1300 exhibitors and 100,000 attendees flocked to SEMA this November, keen to soak up the atmosphere after being denied the opportunity last year. 
Although SEMA is aimed towards automotive professionals and closed to the wider public, celebrity guests make regular appearances — this year it's been Jay Leno and Keith Urban in particular. But as always, it's the cars that are the centre of attention.
Predictably, electric vehicles are on-trend this year, spearheaded by the unveiling of the Shelby Mustang Mach-E GT concept. Described as a "research test bed", the Shelby Mach-E GT concept offers a glimpse of "what could come from the legendary performance brand", Ford says.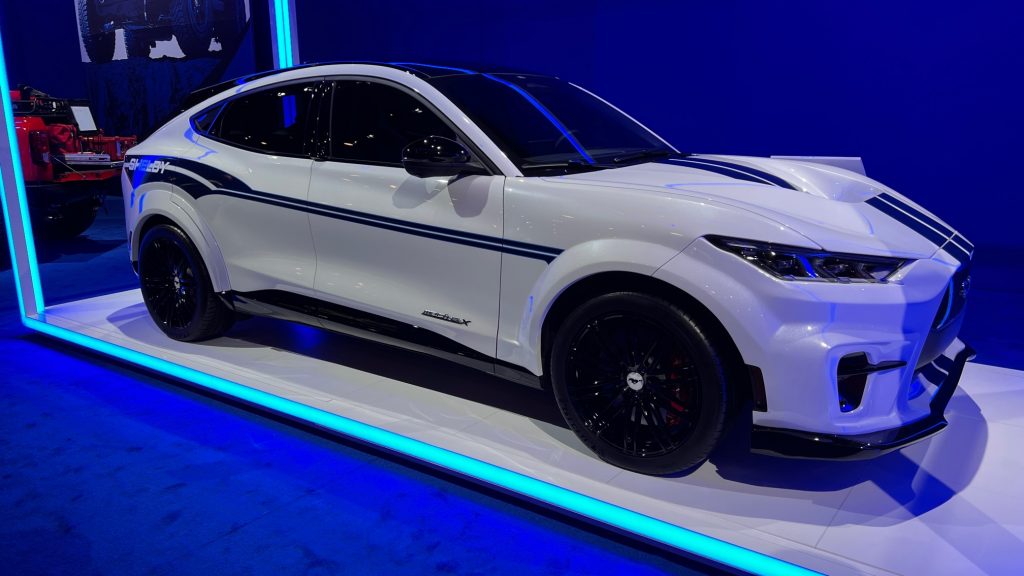 "My grandfather Carroll Shelby relentlessly experimented with new technologies to gain a competitive edge," said Aaron Shelby, board member of Carroll Shelby International. "He researched everything from exotic materials to alternative propulsion systems… our Shelby Mustang Mach-E GT was built in Carroll's spirit of innovation as we strive to fulfil his visionary dreams."
Consequently, the Shelby Mach-E boasts space-age materials including graphene and carbonfibre, aerodynamic appendages and Magneride dampers with carbon springs. The standard Mach-E GT powertrain remains untouched: 480bhp, four-wheel drive and 0-62mph in 3.7 seconds. The blend of avant-garde and tradition is consummated with signature racing stripes.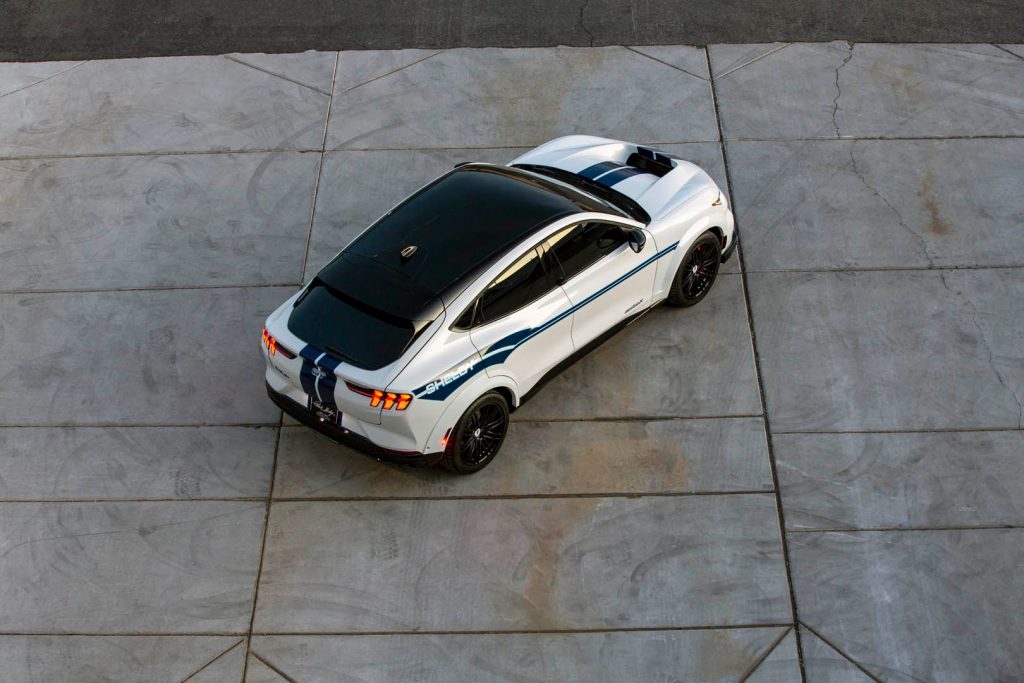 Meanwhile, renowned Ford Bronco tuner Gateway Bronco unveiled a more conventional interpretation of American muscle, perhaps aimed at those with an aversion to batteries and electric motors. Gateway Bronco's latest model is aptly called Godzilla and is a "reimagined" 1972 Ford F-350 pickup powered by a gargantuan 7.3-litre supercharged V8.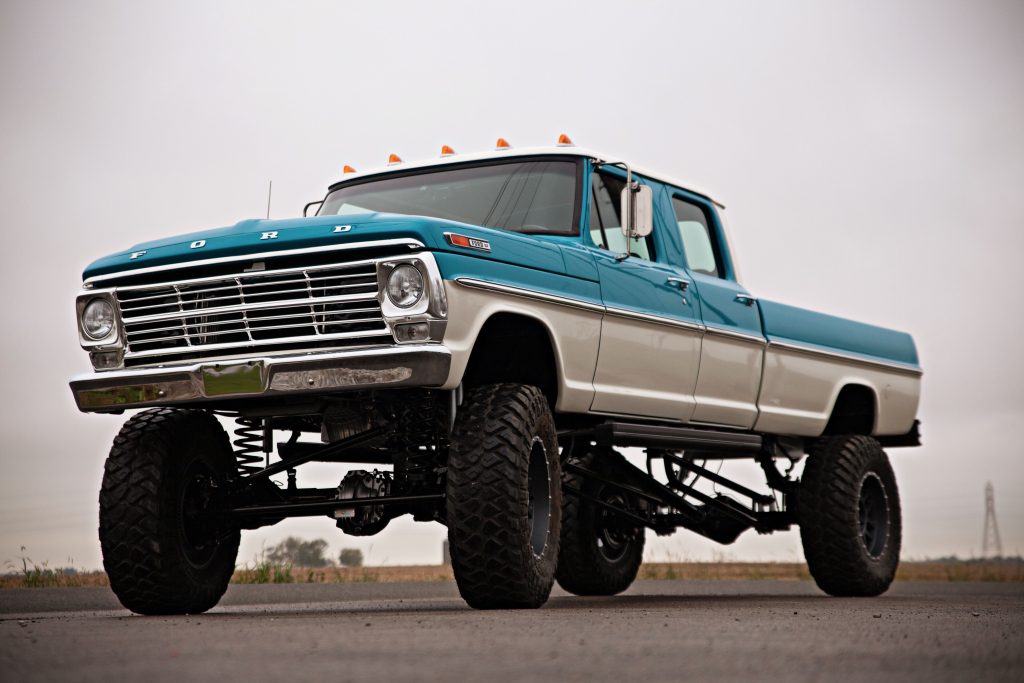 The vast engine is fed by the latest Harrop supercharger used in the Shelby GT500 and allows the engine to develop more than 1000bhp, according to Gateway Bronco. The biblical power output is sent through a reinforced six-speed automatic transmission and two Eaton ELocker differentials, which can be locked with a flick of a switch on the dashboard. Godzilla's powertrain upgrades are paired with a suspension lift kit to accommodate the balloon-like tyres and custom Porsche Miami Blue and Shelby Wimbledon White paintwork.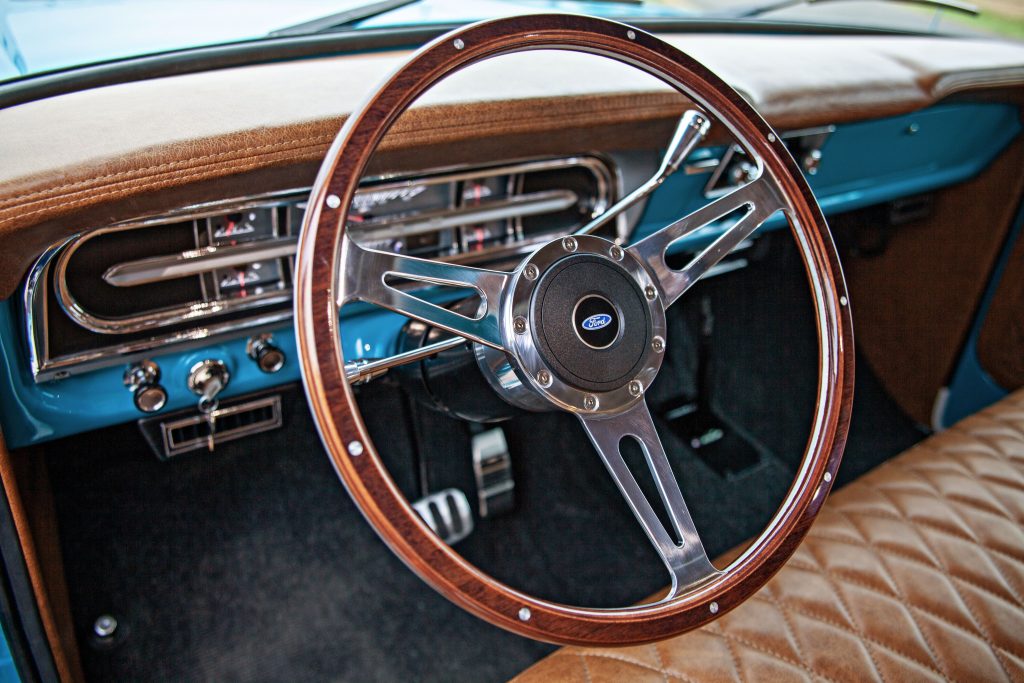 The Shelby Mustang Mach-E and Ford F-350 Godzilla demonstrate not only the divergent paths of the automotive past and future, but also the diversity of SEMA and today's wider automotive landscape open for enthusiasts to explore.
For more information on the 2021 SEMA Show, click here.
If you liked this, then why not subscribe to Magneto magazine today?