WORDS: ELLIOTT HUGHES | PHOTOS: GOODWOOD AND RACE WITHOUT TRACE
Sebastian Vettel was just 25 years old, and halfway through his historic run of four consecutive Formula 1 World Championship titles for Red Bull Racing, when he last made a cameo at the Goodwood Festival of Speed, in 2012.
Eleven years later, Seb is finally back at Goodwood – but much has changed for the man once known as 'Baby Schumi'. Now 36, he has retired from Formula 1 and settled into life as a father. That said, Seb is adamant that "there is still a race to win", and one that is far more challenging than anything posed by the F1 calendar; that is, the race to protect the environment for both future generations and the longevity of the sport he loves so dearly.
Magneto sat down with Sebastian ahead of his momentous Sunday FoS runs up the Hill in his own Williams FW14B and McLaren MP4/8 F1 cars – which were both powered by sustainable fuels – to find out how the most important race of his career is going.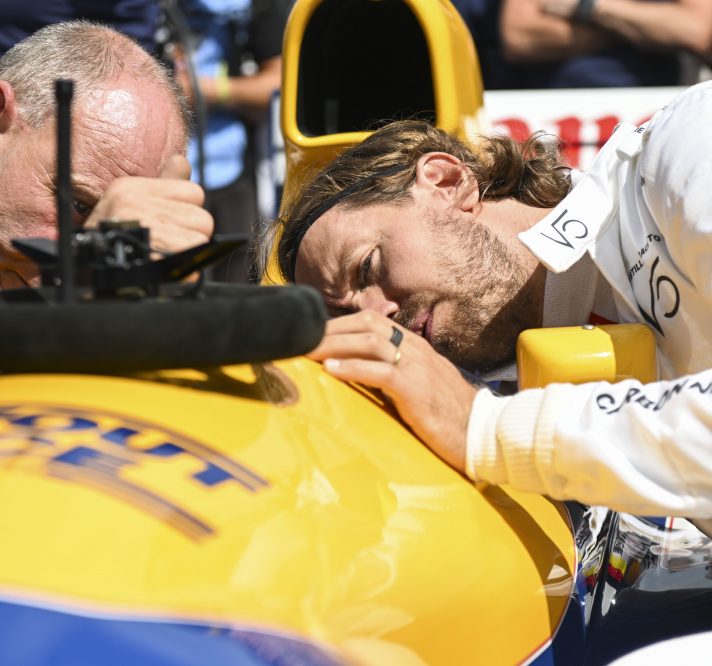 I love motor sport, and I would love for it to continue; it would be a shame if Goodwood or Formula 1 were to disappear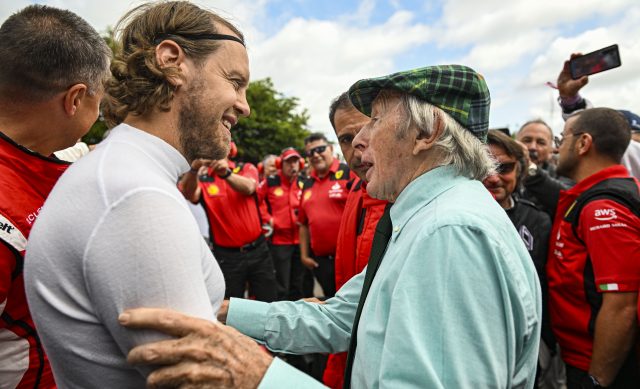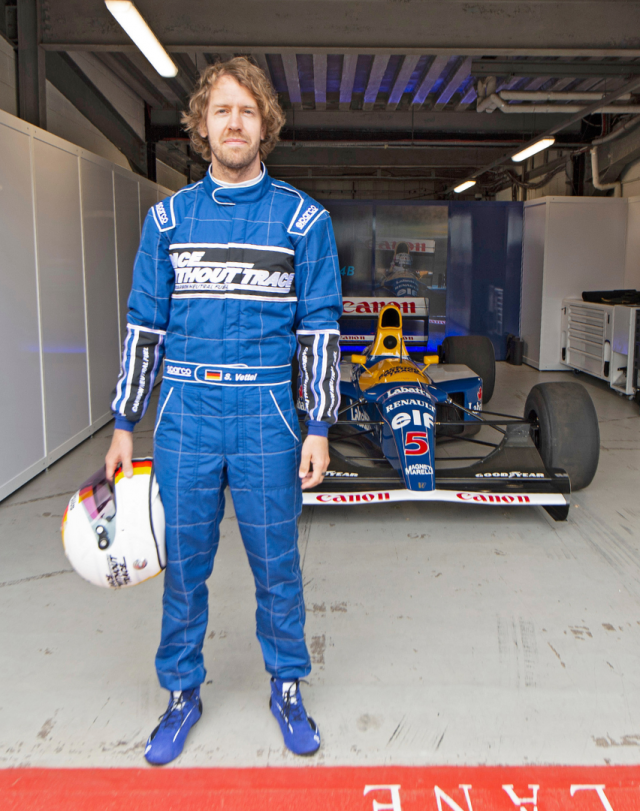 It's been 11 years since you last attended the Festival of Speed. How does it feel to be back?
It's a shame the event was cancelled on Saturday because of the weather, but it's good to be back today, and I'm looking forward to driving up the Hill. The plan is to go up in the Williams first, but a lot has changed with the schedule.
Can you explain what your Race Without Trace initiative stands for?
The idea is to demonstrate that we can still enjoy motor sport, but do it in a more responsible way. I love motor sport, and I would love for it to continue; it would be a shame if Goodwood or Formula 1 were to disappear. So, my two cars will run on synthetic fuels that are made in a laboratory rather than by pumping oil out of the ground. A lot of people don't even know this technology exists.
Both cars will sound just like they did in 1992 and '93, and they will be just as thrilling. I had the chance to run Nigel's car on synthetic fuel at Silverstone last year, 30 years after he won the title in it, and the crowd loved it. This year will be 30 years since Ayrton drove the McLaren, and I will be driving it up the Hill. So they're very special cars, and they're very beautiful.
It proves that we can enjoy these cars in a better way. It might not be the full answer, but it is an alternative, and I think we should be heading in this direction. For racing and motor sport, the switch to synthetic fuels is probably inevitable.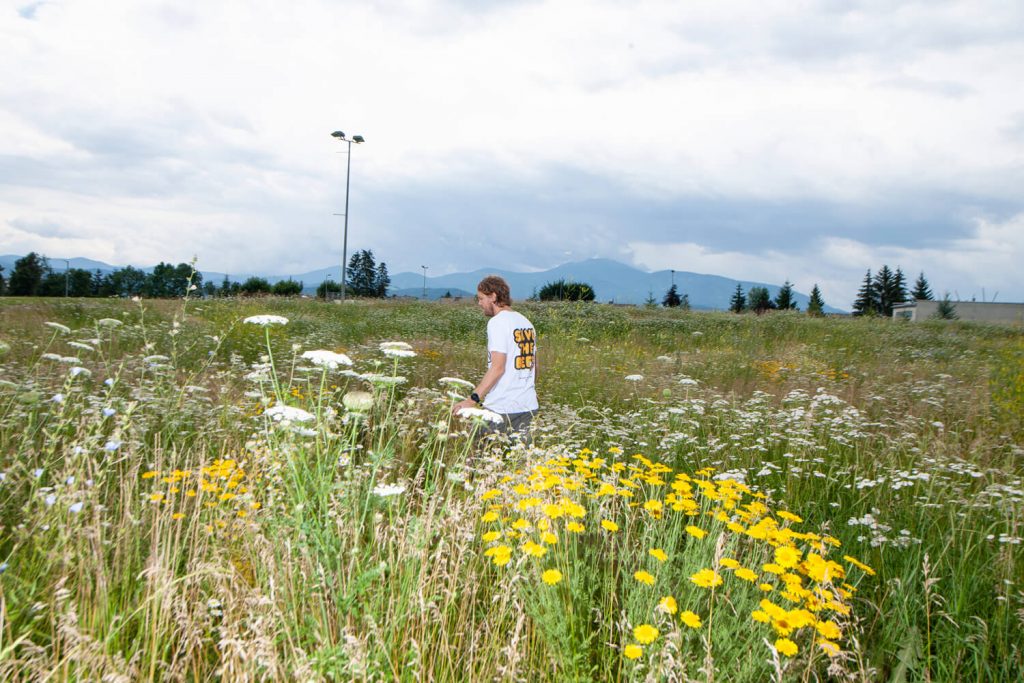 When did your journey into environmental campaigning start?
Probably not early enough. It's something I heard about when I was younger, and the problem was already there. Nowadays, it's probably something that everybody has heard about, and we are finding out that we can't run away from it.
Whether it's impacted my performance, I don't know; it's hard to tell. It's always hard to measure in racing, but I would probably say no. If it did, then I wouldn't regret it because I think there are obviously problems in this world that are far bigger than a certain lap time and a certain position on the day.
Even though racing is my life and, on the day, there's probably nothing more important to me, to all of us and to our planet I think they are of far bigger interest than whether I qualify a little higher or lower.
How serious do you perceive the threat to motor racing from climate change and environmental protests?
Imola this year was cancelled. I think there's a direct correlation between extreme weather and the warming world – I think the climate crisis already has a big impact on a lot of people. We need to recognise that the world is changing, and that it will affect our lives. 
The real threat isn't that people might glue themselves onto the track on a race day, or maybe at Goodwood. It's more that at some point governments will be looking at things that they can cut and ban, and maybe motor sport might be one of them. That's how far I'm thinking.
And I don't want that to happen, to be clear, because I think it's a great sport. You will see a lot of people turning up today, loving being here, having a blast, so it will be a shame if we would lose that because we just simply can't afford it any more if you're looking at something as boring as a carbon budget.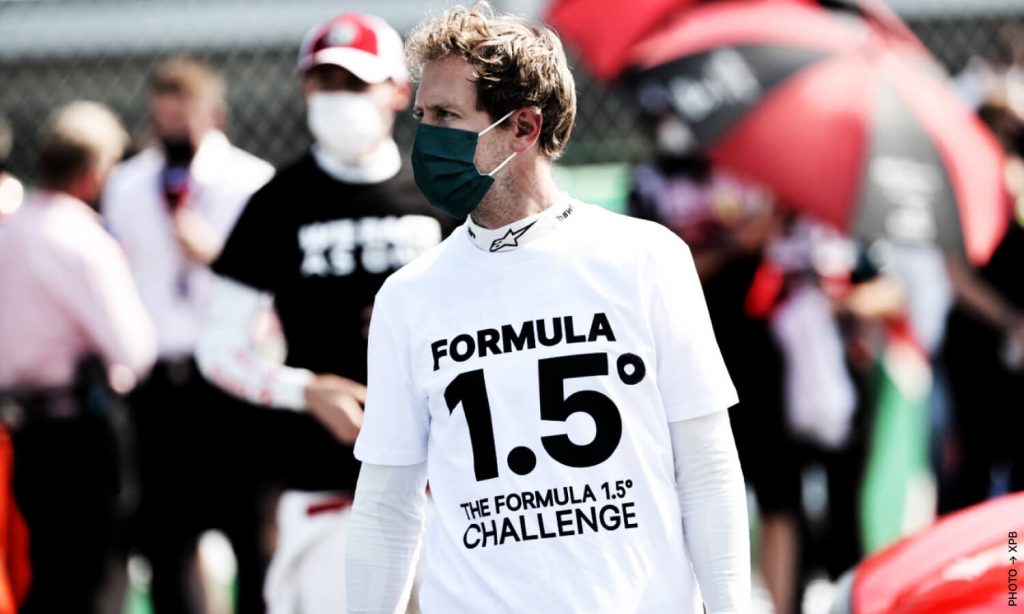 With these goals in mind, have you been speaking to the FIA or F1 about returning in an official capacity to improve it?
We'll see, but I have some ideas. I've been to Monaco, and had a very good meeting with Stefano [Domenicali, F1 CEO] earlier this year. Other than the race cars directly polluting, F1 has a huge responsibility because it's a very big event. 
A lot of people attend – I think there were around 500,000 people at the British Grand Prix last weekend. So there's a lot more to it than the cars themselves, but that's what everyone sees, so it's important that we're heading in the right direction.
What's your opinion on the upcoming bans on combustion cars, and how do you think that will affect motor sport in the long term? 
I think you need to look at it as two different things: one is what happens on the road, and the other is what happens on the track. On track, there are racing formats that have proven there's a place for electric cars. If you then focus on Formula 1, races are far too long for electric cars at the moment, at 300km, while other races such as the Le Mans 24 Hours are even longer. So for those, it isn't an alternative. 
But again, road and track cars are two separate things; the efficiency of an electric road car nowadays is unbeatable. Yet we also have to be open to hydrogen cars in the future, or something that hasn't even been developed yet. We have to keep digging, and that's why I see synthetic fuels as more of a bridge technology and not the answer for the future.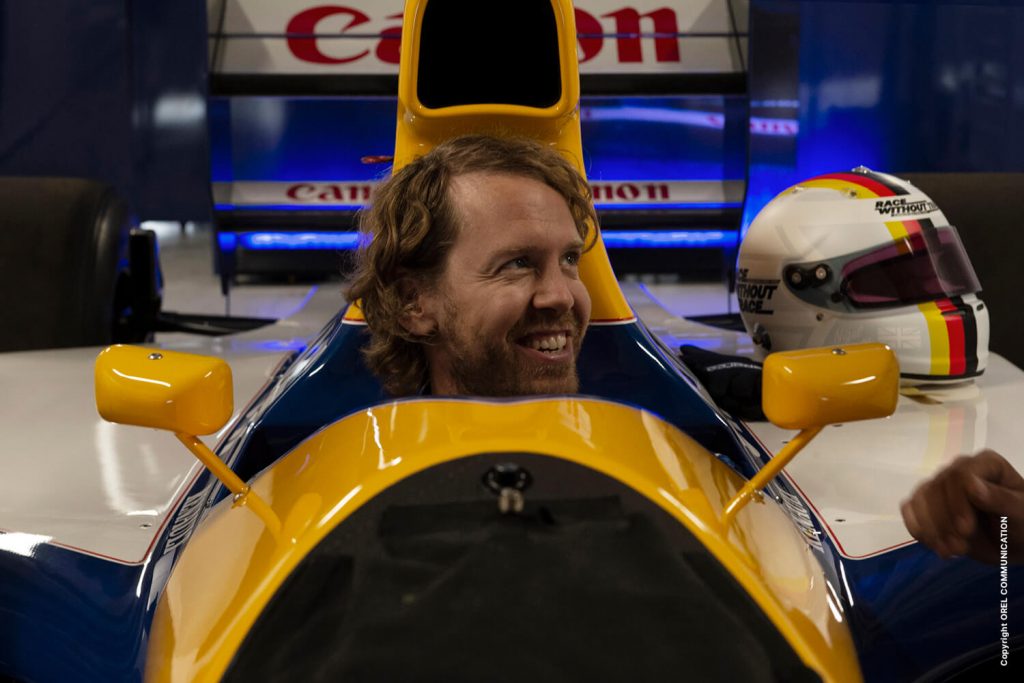 Which one is easier to drive: the Williams or the McLaren?
The McLaren is a year newer, so it must be more sophisticated than the 1992 Williams, but they're both incredible to drive. If you compare them to modern cars, they're very different. It's very tight in both of them. I'm still surprised Nigel could fit in the car – not because he's fat, but because he's big, he's strong – and he was back in the day. I struggle for room, so I can imagine it's even harder if you're bigger and stronger. 
They're very iconic, but I do prefer the '93 McLaren a little bit more. I haven't done much driving in it, but it feels just a bit more natural and easier to adapt to.
Is there another historic F1 car that you have your eye on?
There are always a lot of cars that are very beautiful, but the one I'm probably missing is one of Michael's cars. His 2004 Ferrari has been stuck in my head as the most beautiful car that he raced – but they are getting more and more expensive.
To have one of Michael's cars, Red Five, and one of Ayrton's cars would make me very, very happy. My father was a massive Senna fan, and I had a little model of the '93 car in my bedroom. I didn't know it was the '93 at the time because I was very young, but for a long time I thought it was one of the most beautiful cars built in terms of its dimensions and design – so it was obviously quite nice when I had the chance to bid on it – and It's even nicer to be able to showcase it today.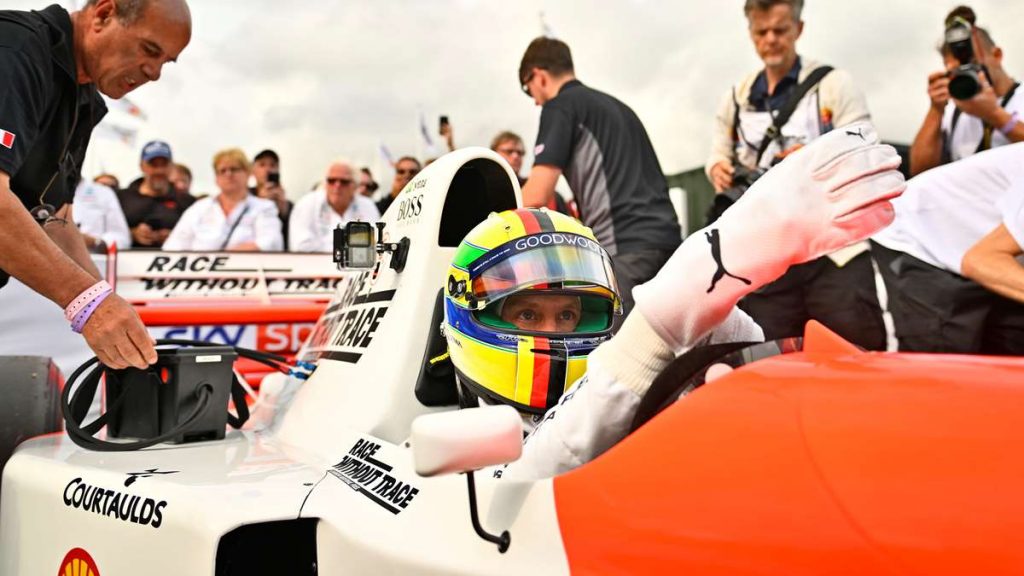 Are you enjoying watching your old team dominate the sport, now that you're watching F1 as a spectator?
What you need to learn to enjoy when someone is dominating is the level of perfection. It's the consistency and the skill of getting it right from the whole team, every weekend. I think Red Bull has won every race so far, and we definitely didn't achieve that when I was dominating. Hats off to Red Bull for creating such a strong car, and also the driver. Max [Verstappen] is an incredible talent, and he's not making any mistakes.
Sergio Mendoza is not a bad driver, but you can see how quickly things can go wrong. If you're always at the front because you're always doing a very good job, then people can turn around and say "it's boring and it's easy", but that's not the case. I'm sure Lewis Hamilton would agree that in all the years he's won it hasn't been a walk in the park.