WORDS: JOHAN DILLEN | PHOTOGRAPHY: DIRK DE JAGER
Keeping up with Alois Ruf is as difficult as trying to follow one of his cars. There are always more urgent matters to take care of and things to attend to, so during the course of our interview the energetic 70-year-old continuously hops in and out of his office in Pfaffenhausen, Bavaria.
It's one of the consequences of a local craftsman operating on an international playing field. Alois employs no more than 60 people, but his is a household name with millions of fans worldwide, ever since a Ruf showed up in the first edition of Sony PlayStation's Gran Turismo.
Ruf's star power with Gran Turismo creator Kazunori Yamauchi was shaped by Faszination on the Nürburgring. In this epic 20-minute film, Ruf test driver Stefan Roser pushes the Yellowbird around the Nordschleife with total disregard for the rules of physics. He made the impossible look easy, and gave instant cult status to both the Yellowbird and white socks…
"It was Kazunori Yamauchi who insisted on us being in the game," says Alois. Wife and business partner Estonia joins in: "It was never a case of: 'Oh, Porsche can't be in the game because of a licensing conflict, so we have to take the next best thing, Ruf,'" she says. "Yamauchi insisted on having our Yellowbird – he was crazy about that car. When we went to negotiate the licence with Sony, the company was surprised to hear we had other cars as well. After the meeting, I was told: 'You could have asked any money – Yamauchi wanted the Yellowbird, no matter what.' Well, why couldn't they have told me that before I'd signed the contract!"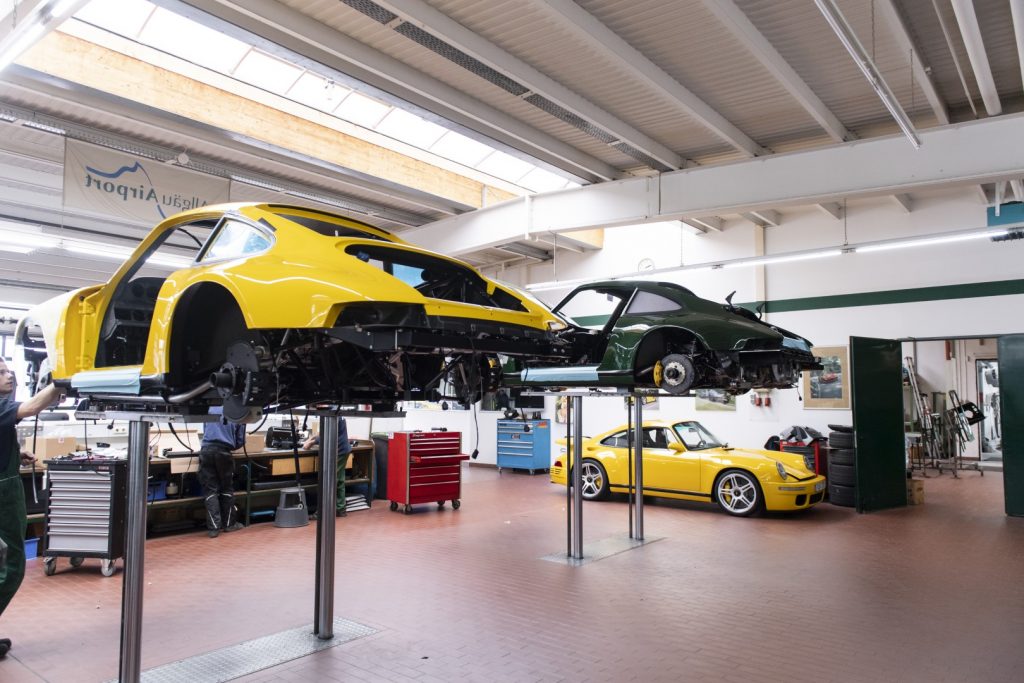 Prior to Ruf gaining fame through Gran Turismo, the family firm already had a long history of upgrading Porsches. Alois's father – also named Alois – opened a small garage and petrol pump on the approach to the Pfaffenhausen town centre, and 80 years on Ruf is still operating from the same premises.
"We had the first Porsche in our garage in 1963," says Alois Jr. "We soon started noticing that Porsche drivers are willing to do more than other car guys to live their passion. We were already catering for their needs in the 1970s through special models, but then word got out that Porsche was putting the 911 on death row. In five years from that time, it was said, the 928 would be the only alternative.
"It created a panic within the 911 crowd. All these people wanted was to be able to buy a new 911 every five years or so. I had customers begging: 'Please Mr Ruf, can you get all the parts and build me a 911?' That was when we decided to effectively build up our cars from a body-in-white we sourced from Porsche. We agreed with the manufacturer that our cars should be considered a separate entity, and we started giving them our own chassis numbers."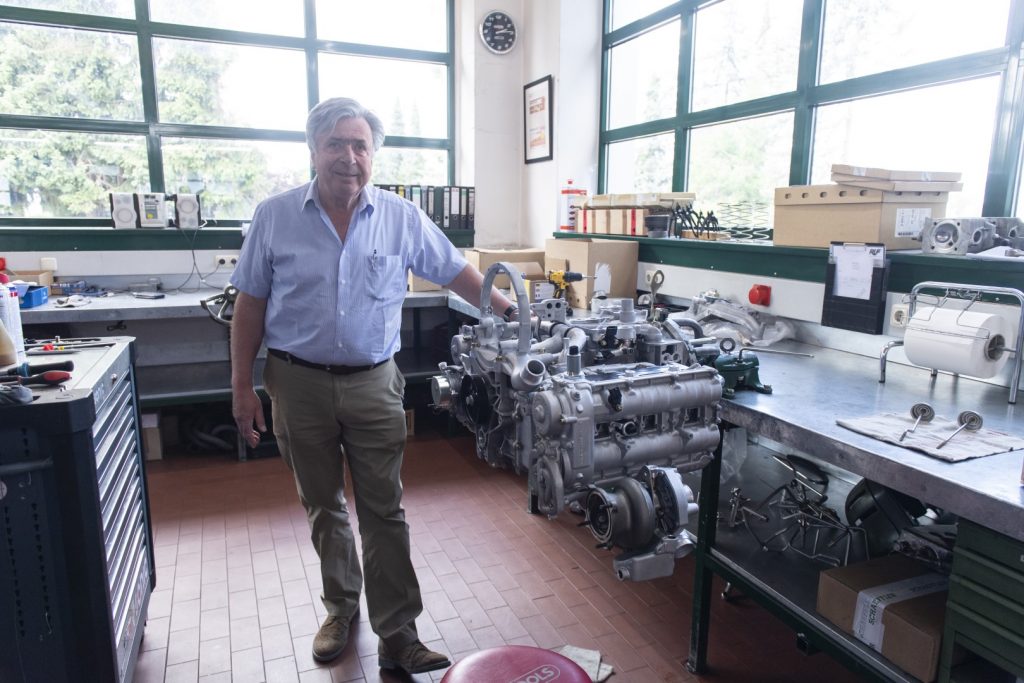 Alois says Porsche, but he means the 911. For him, there's been nothing else than this single model – a love affair that started on a rainy day on the Autobahn in 1964. "I was 14 at the time; it happened on the road to Munich. My father was driving our Opel, equipped with a very slow wiper. And this blue 911 – it was still called 901 then – came flying by, spraying a huge amount of water over our car. Our Opel was shaking from the wind blast the Porsche had created. And that sound… nothing sounds like an early 911. I think it was in fact Mr Piëch's car, an early prototype in Quickblau. From that day on, I was hooked on the 911.
"It wasn't until 1977, when we came out with our first Turbo, that we were discovered by Germany's leading car magazine, Auto Motor und Sport." In 1984, a Ruf BTR driven by Paul Frère for a Road & Track test was the first production car to break the 300km/h barrier, at the Volkswagen track in Ehra-Lessien.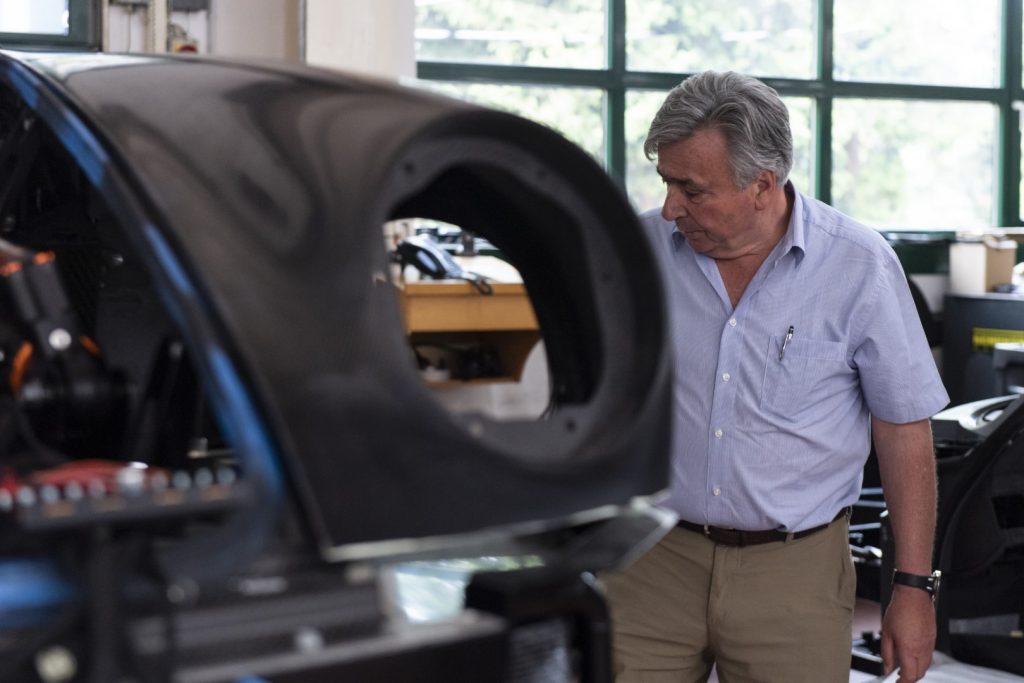 "They had a mechanical speed panel, which operated like the old airport destination boards. Only it had been a while since the '3' had been used as a first digit. In fact, that hadn't happened at Ehra since a Porsche 917 test. As it was, the '3' had become rusty and got stuck. So we didn't know. All we saw was '06.4km/h'. But Paul had kept an eye on the speedo, and said: 'Oh, it was definitely 306.4km/h,'" Alois remembers with a chuckle.
That was to look slow compared with 1987, when Alois drove his prototype of the first CTR to Ehra- Lessien. This time in the hands of Frère and Phil Hill, the CTR blew the competition away, maxing out at 339.8km/h. Sticking out as the only bright-yellow car in the bunch, the CTR was nicknamed Yellowbird. A legend was born. Going forward, Alois was happy transforming Porsches, yet he grew ever more concerned about ballooning weight: "It seems nobody understands any more that you cannot compensate for weight through horsepower.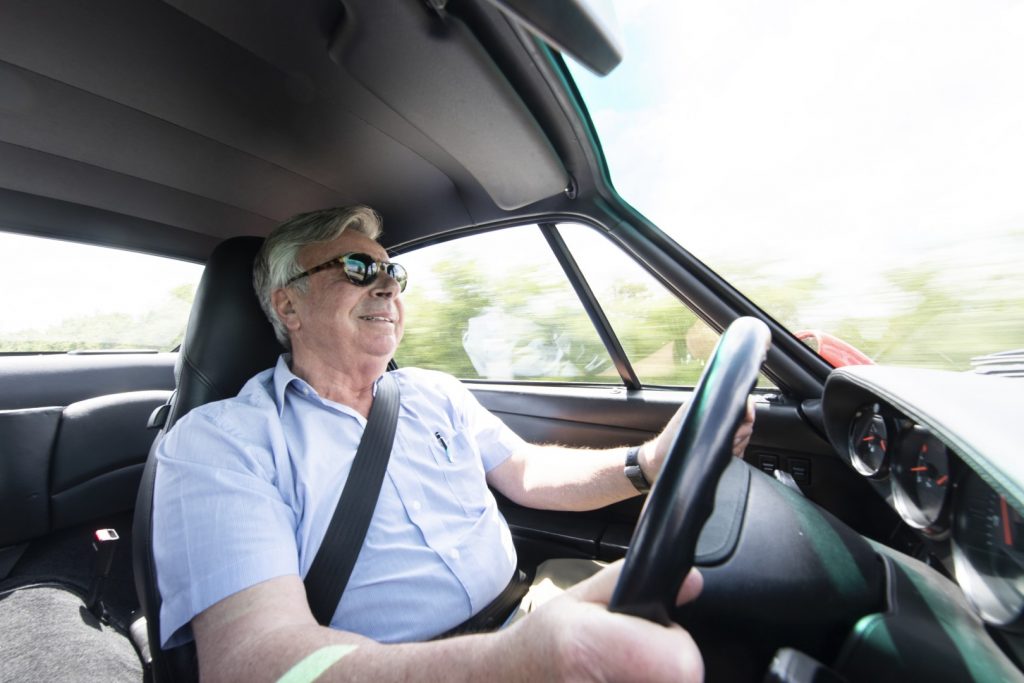 "I'm just a guy who likes driving at 300km/h. For me, the driving feel is important; a car should feel like a part of my clothing, like my jeans. Performance is everywhere. It's in the suspension, the brakes, the steering feel, not just in the engine."
A crazy plan developed, although Alois stresses: "There is no business plan; there never was. Our company has always been about following a dream and living the passion." In 2017, Ruf surprised everyone at the Geneva Motor Show with the concept for the CTR Anniversary. It looks like a classic 911, sounds like a 911, but is 100 percent a Pfaffenhausen product.
The engine, for instance, is a 3.6-litre Mezger-inspired flat-six, but fully manufactured in house by Ruf. The body is made in carbon, and the chassis is carbon as well, strengthened with a steel roll cage.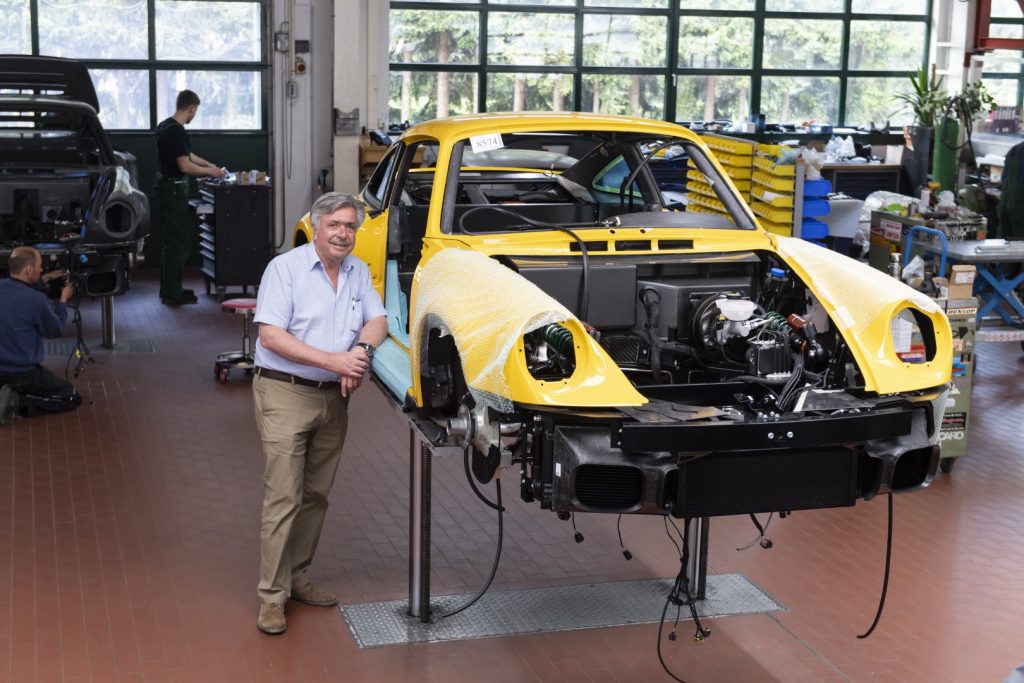 In the CTR Anniversary, the twin-turbo packs 710bhp for just 1200kg: "We had it up to 360km/h on the Autobahn recently. We think 365km/h is possible." All 50 new Yellowbirds have been sold in the meantime, but there's more to come.
Alois says: "This new chassis should keep us busy for the next ten years. We had the CTR, and on the same base we will be rolling out the normally aspirated SCR with 510bhp from a 4.0 engine. The chassis is rear-wheel drive, but it can be changed to four-wheel drive. We definitely want to do that. Estonia's Rodeo concept idea is a possible direction. And we can change the platform towards a mid-engined layout just the same, so we have many options."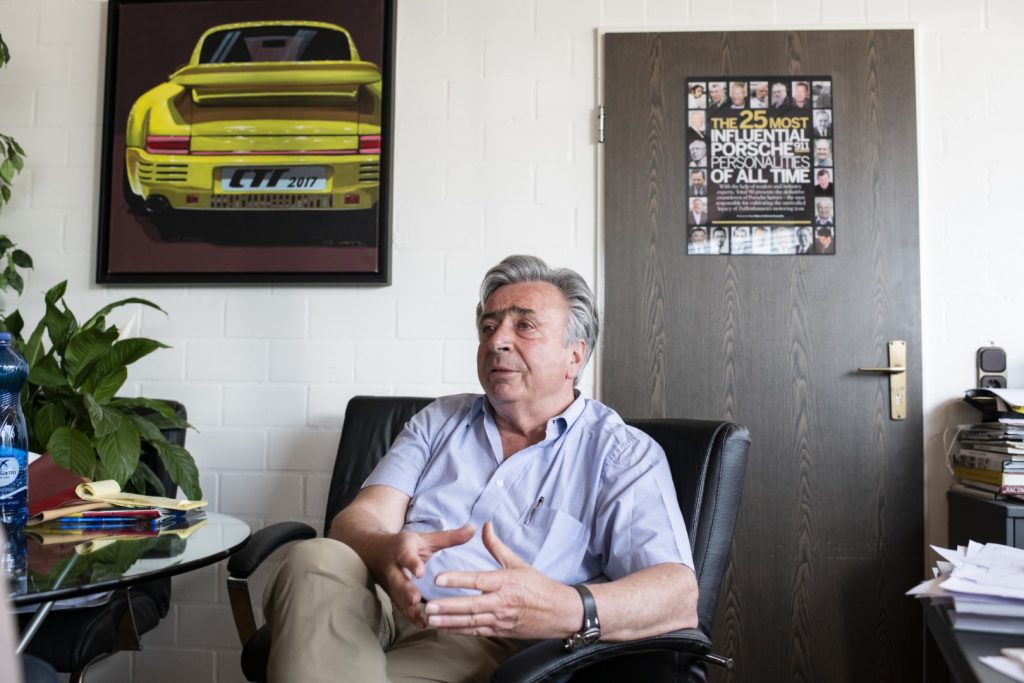 Ruf's own production predictions remain cautious. "But it is clear the demand is there," Estonia says. Alois adds: "People have a special place in their heart for the way we do things. If you see how much they are willing to invest in a car's retro look, you can see there is a need.
"It is difficult to make our performance engines meet the regulations, but thanks to very good catalytic converters and other tech, we manage to do just that without compromising on the product."
An old sticker on the door at Ruf says '50 Jahre Leidenschaft Heckmotor', or '50 years of passion for the rear engine'. That is not about to change any time soon. Even when in Stuttgart the halcyon days of the petrol-powered engine are over, it's clear that in Bavaria one man will hold the fort for the flat-six for as long as he can.