WORDS: SIMON DE BURTON | PHOTOGRAPHY: ROYAL ENFIELD
After Ewan McGregor and his biking buddy Charley Boorman crossed the globe 'The Long Way Round' aboard a pair of BMW R1150GS Adventure motorcycles back in 2004, 'overlanding' took off in a big way and led to a surge in sales of large-capacity bikes designed to tackle roads less travelled.
But it was more than a decade before everyone realised that you don't really need a litre-plus engine in a 500lb machine to see the world – you can do it on a lightweight that will cost you less, take you to more remote places and not give you a hernia when you have to pick it up out of a bog.
It took Royal Enfield to point this out, with the 2016 launch of its original Himalayan, a no-frills, 411cc four-stroke single with a decent fuel range and plenty of carrying capacity. The bike was the brainchild of Siddhartha Lal, the now 50-year-old boss of Royal Enfield who has boosted production from 20,000 bikes per year when he took over the business in 2000 to around million today.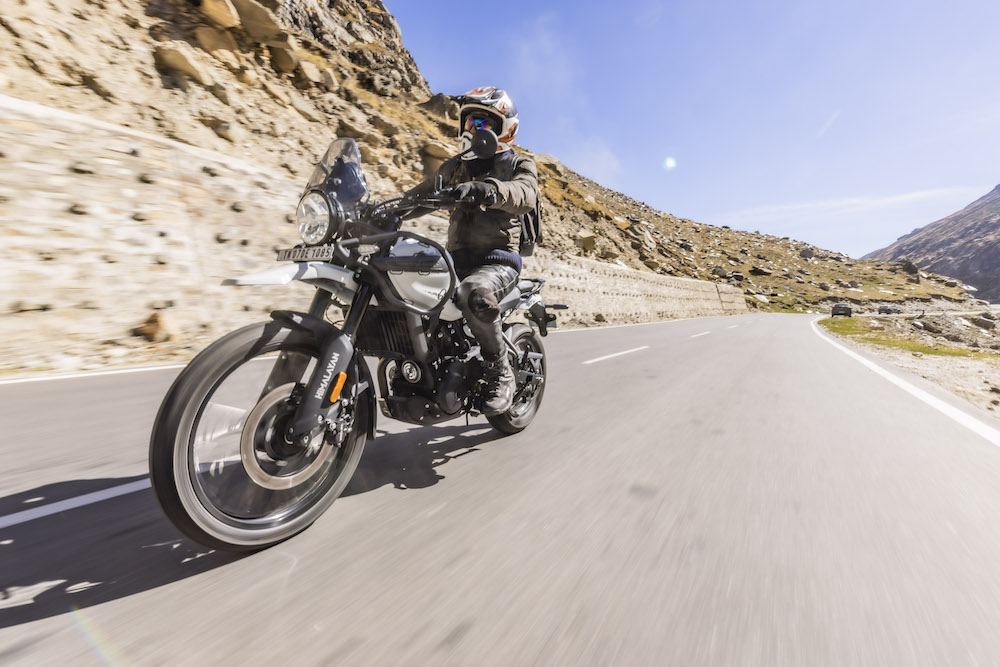 And although the legendary Bullet remains Enfield's most famous creation, the Himalayan has quickly earned itself a reputation. It was originally intended just for the home market, but once word got out of how good it was, everyone wanted one – and, since it became more widely available five years ago, 200,000 have been sold around the world. Among the bike's many fans is, er, me.
I've owned a BMW GS for years, but since acquiring a Himalayan in 2019, it has become my go-to machine for airport runs, trail rides, trips to the shops and ULEZ/Congestion Charge-free forays into London – a 200-mile journey from my home in Devon, which the Himalayan takes in its stride at a licence-preserving 70mph all the way.
Now with 10,000 miles under its belt, the bike shows no signs of giving up any time soon, and I imagined us being together for years to come – until, that is, Royal Enfield invited Magneto to attend the launch of the all-new Himalayan… in the actual Himalayas.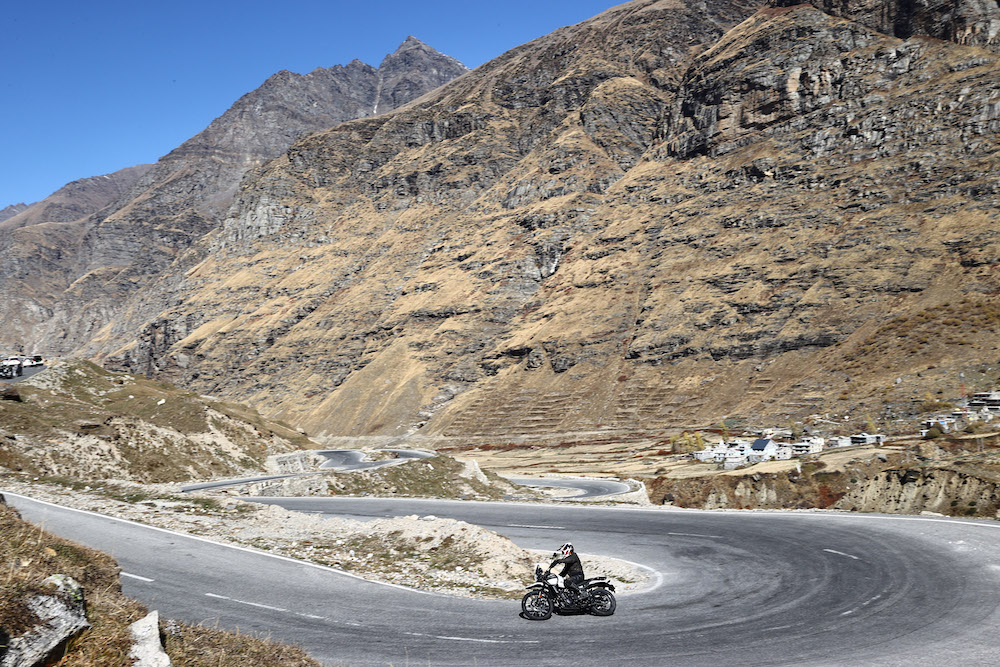 After two long days of riding the Mk2 on some of the region's most 'interesting' tracks, trails and roads (at least two of which featured actual Tarmac), it was generally agreed that Royal Enfield has done a brilliant job of taking the Himalayan recipe and refining it without losing the essentially simple, friendly and rugged character that made the first model so appealing.
From the ground up, everything is new – most notably the engine, which gets a capacity boost and water cooling that gives it 40bhp, getting on for twice as much as the old bike. The overall design has been worked on, too, giving the Himalayan a less agricultural look, largely through a more rounded and bulbous fuel tank that carries 17 litres of petrol (up two litres), giving a range of around 300 miles.
Despite that bigger tank, the new bike is three kilos lighter fuelled up (at 196kg), with considerably improved suspension and 230mm of ground clearance (up 10mm), making it significantly better handling and more agile both on and off the road.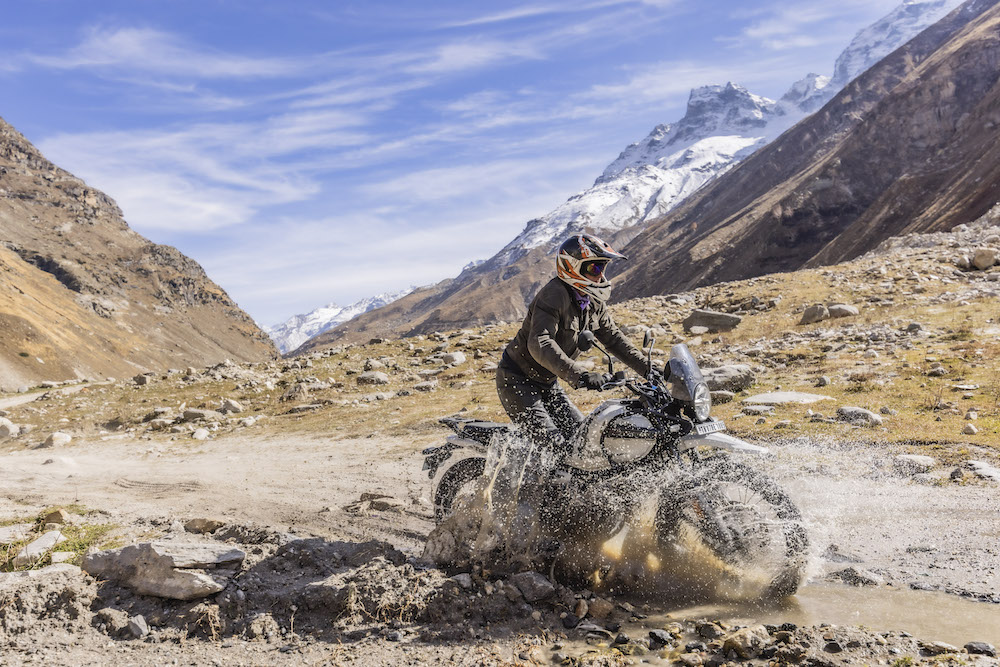 A high-mounted airbox, flatter, tucked-in silencer, slimmer seat and better-designed crash bars also add to the new Himalayan's off-road credentials, while its overlanding  potential is enhanced by some navigational wizardry that Royal Enfield claims is an industry first.
The Tripper Dash takes the form of a large, round dial between the handlebars featuring a TFT screen and Bluetooth connectivity to the rider's smartphone, thus allowing the use of Google Maps while keeping the phone out of harm's way. A tiny, handlebar-mounted joystick enables some functions to be controlled on the move, while a bespoke Royal Enfield app means machine and journey data can be held on the phone.
It certainly makes the new Himalayan seem more grown-up than the old one and, even as a confirmed Luddite, I can't deny that having full map navigation available at a glance makes any journey easier and more enjoyable.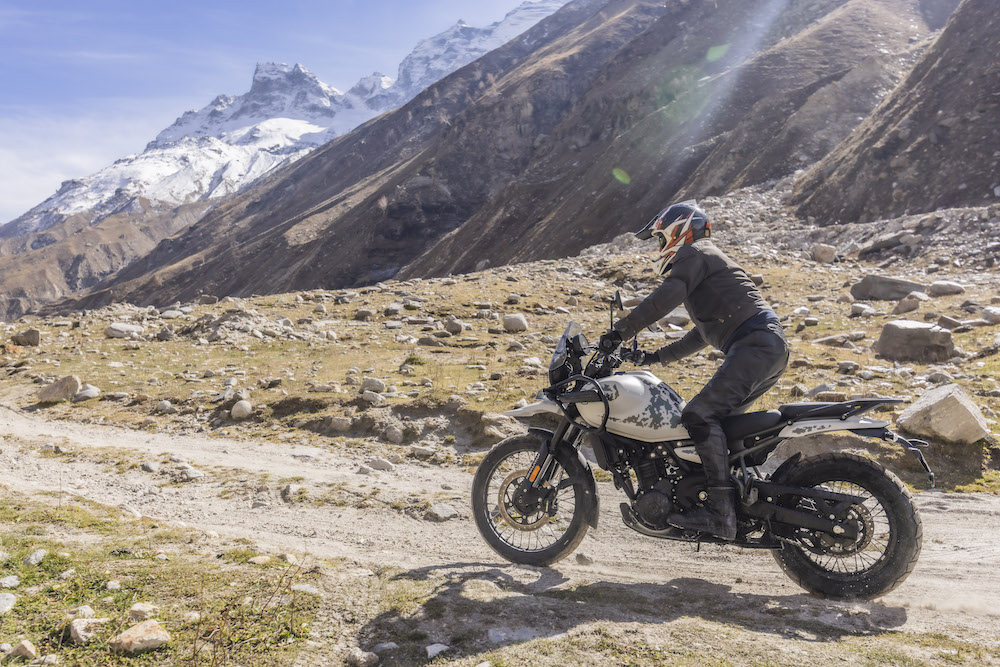 The new Himalayan is set to go on sale in the spring, prior to which Royal Enfield has chosen not to reveal the price – because, we suspect, it wants to shift as many of the left-over Mk1s as possible. But on the basis that the existing bike costs slightly more than £5000, we're tipping the new one to be priced in the region of £6000 – much more than that, and the affordability factor that is intrinsic to the marque might be diminished.
And, once the bike becomes available, so will a slew of accessories that will enable owners to customise their Himalayan in full overlanding style, as a rally-raid bike, or as something in between.
As Royal Enfield says, it's "the motorcycle for all roads, and for no roads". It might just be the motorcycle for all riders, too…