WORDS: NATHAN CHADWICK | PHOTOGRAPHY: MATHIEU HEURTAULT
A barn-find 1956 Porsche 550 Spyder is due to be auctioned at Gooding & Co's Hampton Court Concours of Elegance sale in London in September 2022.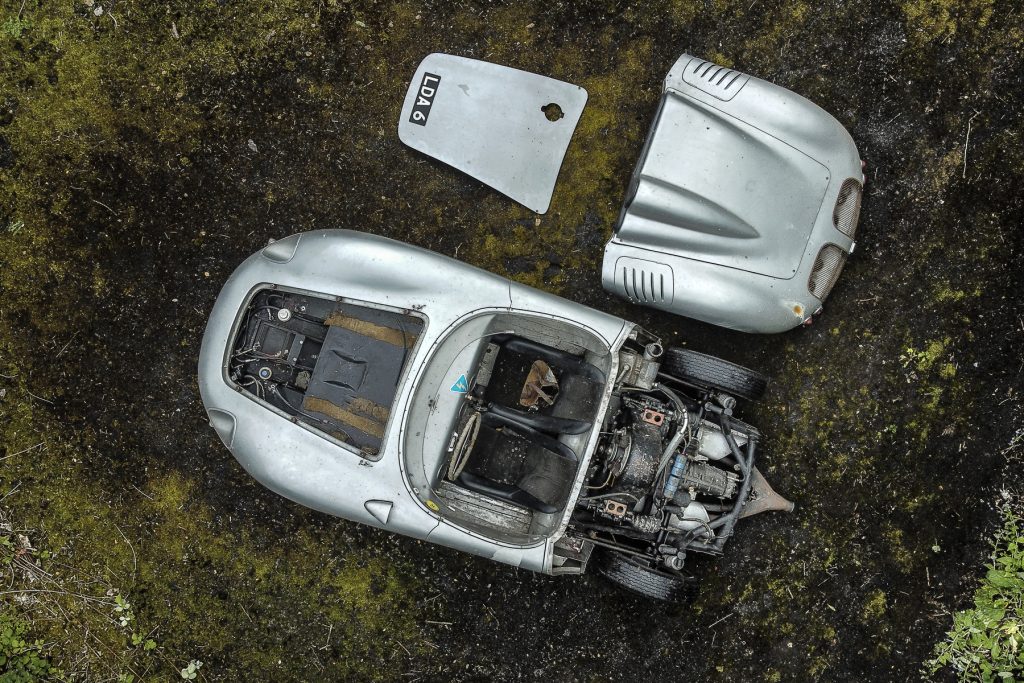 Chassis 550-079 was first sold to Swiss racing driver Rita Rampinelli in red with white darts. After a brief time with the car, she passed it onto fellow Swiss driver Heinz Schiller, who raced the car across Europe, most notably at Monza and Avus. It was then sold to another racing driver, Edouard Margairaz, who used it to tackle Swiss hillclimb events.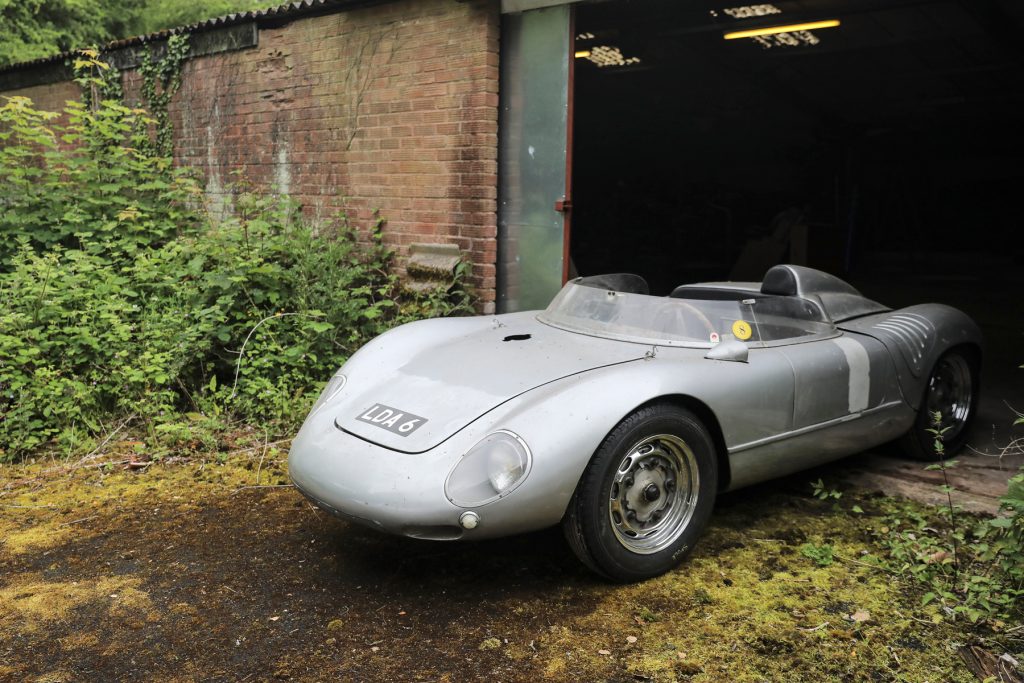 In the 1960s, 550-079 was upgraded with factory 'werks' components to boost the car to then-current specifications. These changes included a factory engine and RS60 bodywork.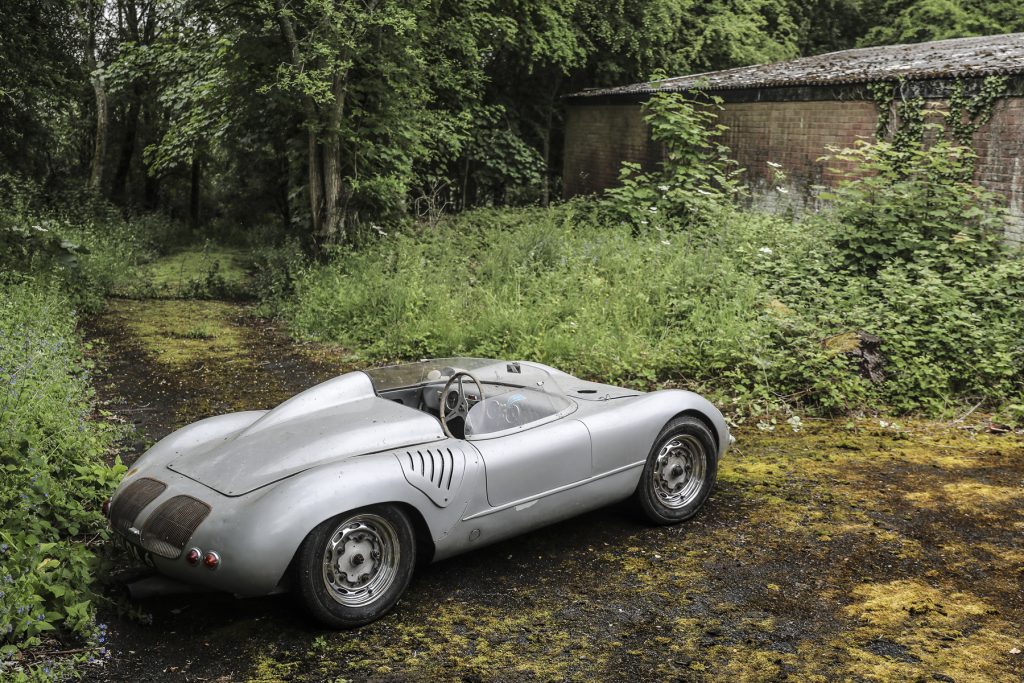 According to paperwork with the car, Swiss F1 winner Jo Siffert owned the car for some time, and it was also in the hands of Herbert Kuke for a while, too.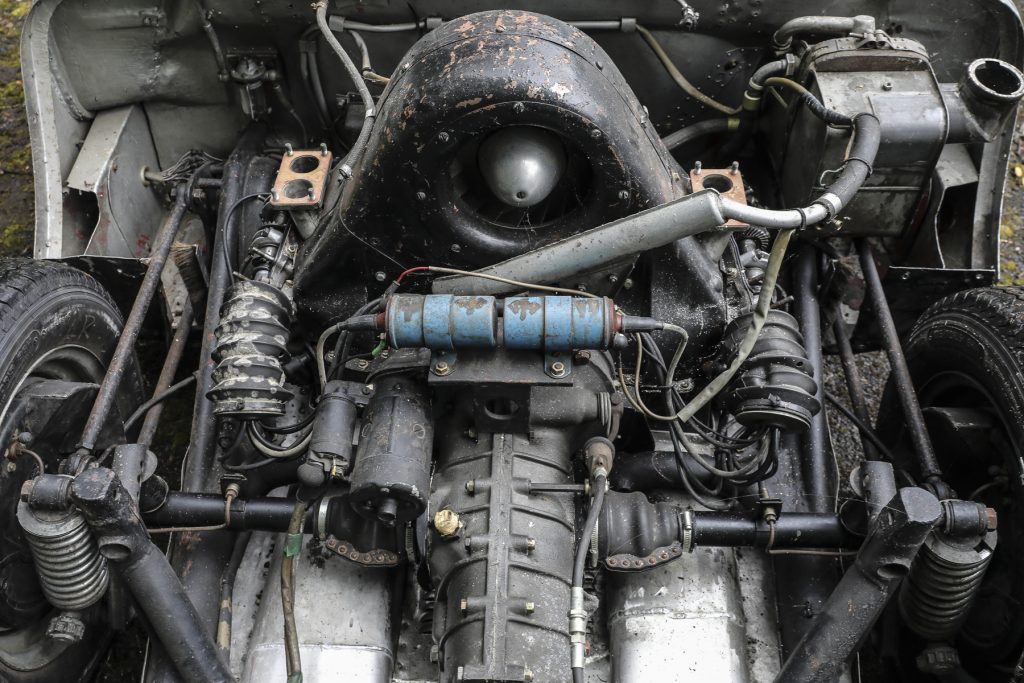 It came to the UK in 1982 to form part of an extensive collection, but aside from two appearances at the Oldtimer Grand Prix and a historic race at Zolder, it hasn't been seen for 35 years.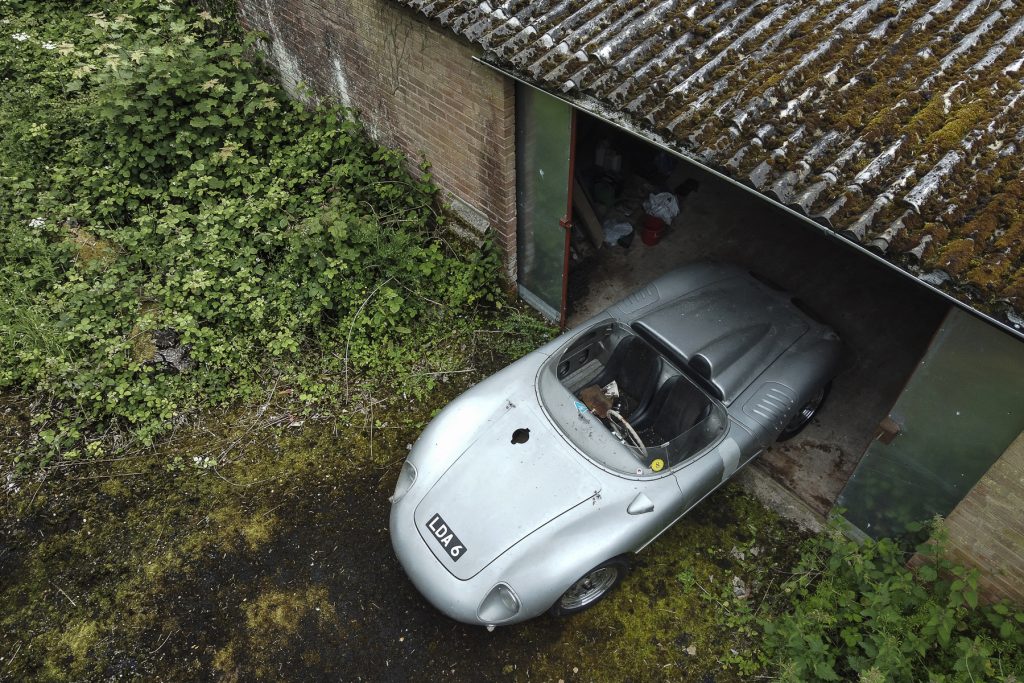 Gooding describes the car as being delivered to the auction in "as found" condition, and has placed an estimate of £1.2m to £1.75m on it. The auction takes place on Sunday, September 3. More details at goodingco.com.