WORDS: ELLIOTT HUGHES | PHOTOGRAPHY: BRM
Reis Race Retro will celebrate the reawakening of British Racing Motors (BRM) at Stoneleigh Park in Warwickshire, UK, on February 24-2, 2023.
Family descendants of the marque's historic backer, Sir Alfred Owen, will convene at the event with former BRM designers, drivers and team managers, including the likes of Tony Southgate, Mike Pilbeam, Howden Ganley, Jackie Oliver, Mike Wilds and Rick Hall. Many of these key figures in BRM history are scheduled to give talks on the Reis Live Stage throughout the weekend.
BRM has also confirmed it will be making an announcement about a series of publications that will be authored by the world's leading automotive historian and Magneto contributor Doug Nye.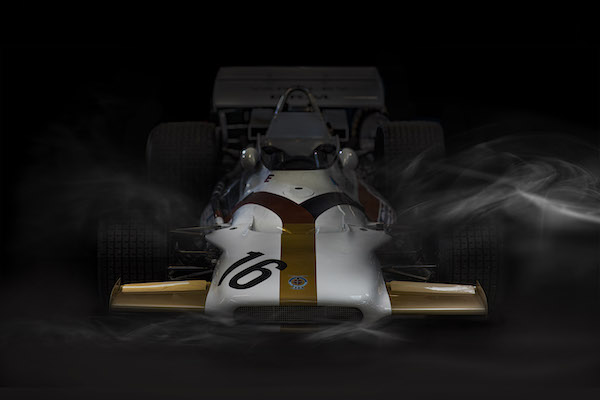 British Racing Motors was founded in Bourne, Lincolnshire, in 1947, and by 1962 the marque had claimed its first Formula 1 World Championship title. One of Britain's most storied motor sport manufacturers, BRM fielded legendary drivers such as Juan Manuel Fangio, Stirling Moss, Graham Hill, Jackie Stewart and Niki Lauda during more than three decades of competition.
The BRM Reawakening Project was unveiled in 2020, outlining three key goals: to authentically recount the BRM story, to introduce the marque to a new audience and to compete in motor sport once again.
The past two years have seen BRM pursue each of these three objectives. Ian Wagstaff's Racing for Britain completed the first of the Reawakening Project's goals with a comprehensive account of the marque's history.
BRM's presence on social media and a series of evocative YouTube videos have ensured that a new generation of enthusiasts has been introduced to the brand, while the launch of the BRM Paddock Pass membership programme offers exclusive benefits to marque enthusiasts.
The final and most ambitious goal was met with the remarkable completion of the first of three BRM V16 Continuation cars (featured in Magneto issue 12), which competed in the Goodwood Trophy at the 2022 Revival.
Visitors to Reis Race Retro can see the very car that competed at Goodwood on the BRM stand in Hall 2, alongside a 1970 Yardley BRM P153 and various artefacts from the company archive.
Reis Race Retro tickets can be purchased here.