WORDS: ELLIOTT HUGHES | PHOTOGRAPHY: SAM FROST
UK-based classic car specialist Will Stone Historic Cars is offering a Lynx Remake of Jaguar's legendary E-type Low-Drag race car. It is believed to be one of just two examples in existence.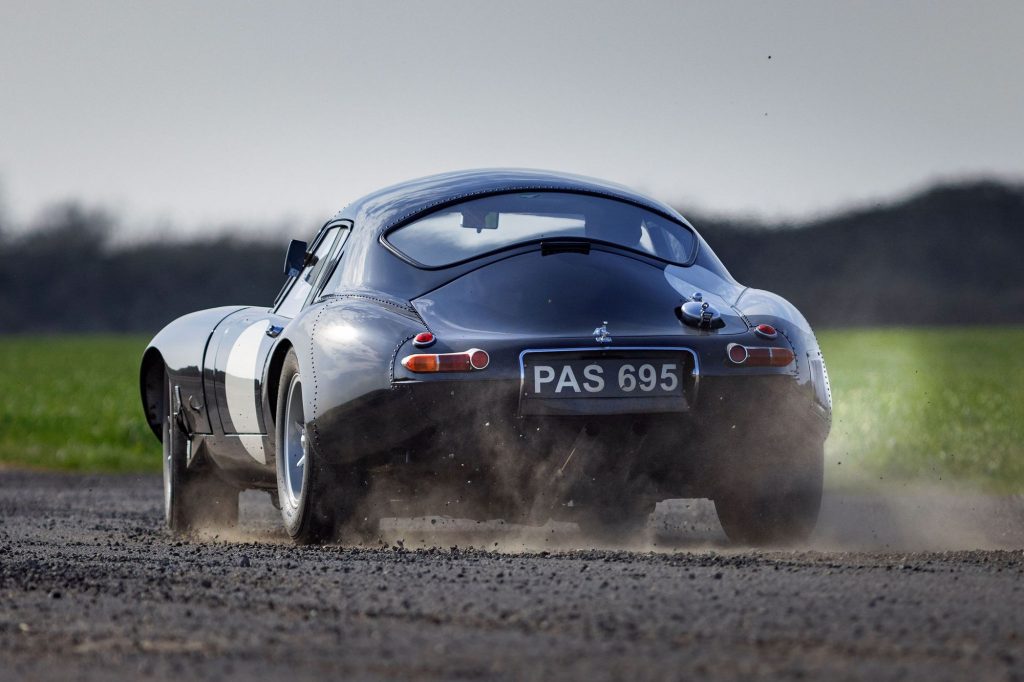 The car is based on the original 1962 Low-Drag prototype that was built in-period by Jaguar's Experimental Department to conquer race circuits around the world. Jaguar's 1962 version was superseded by the alloy-bodied Lightweight in 1963, of which 12 were built.
This particular example is a Remake of the original 1962 prototype, and was built by Lynx over a four-year period, which was renowned for C-type, D-type and E-type Lightweight specialists.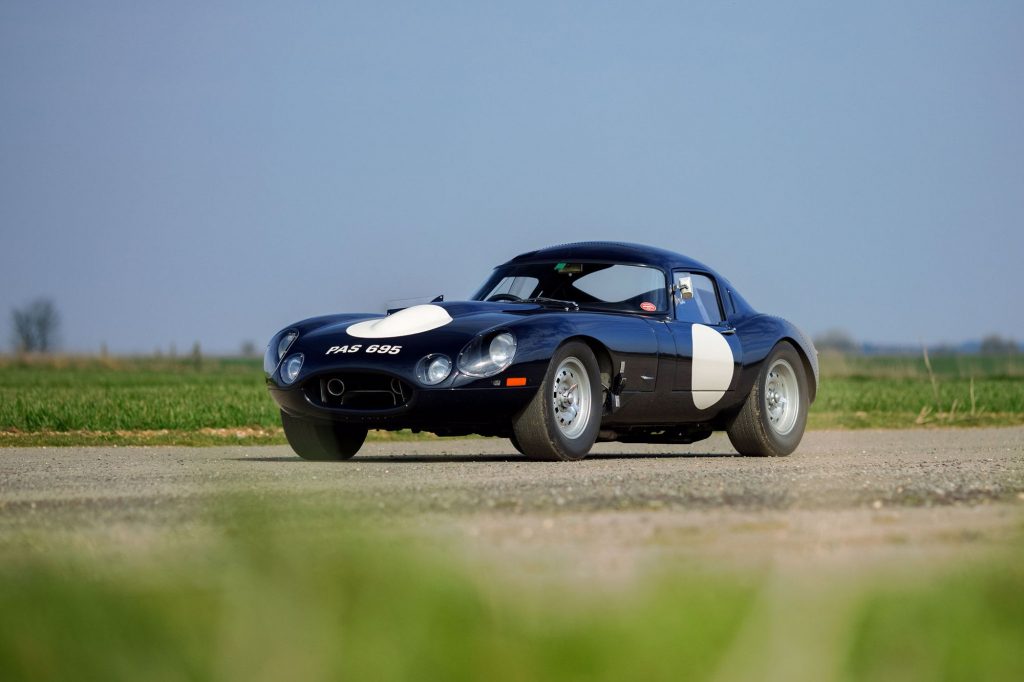 Lynx's Remake is fitted with an upgraded Crosthwaite & Gardiner straight-six engine, featuring an alloy cylinder block, Lucas slide-throttle fuel injection, revised combustion chambers and camshafts, as well as a tuned-length exhaust manifold and system.
These changes amount to a power output of 350bhp, which is sent to the rear wheels through a Lynx T5 transmission. With a kerbweight of around 1000kg and slippery bodywork, the uptick in power means the Lynx Low-Drag can achieve a still-impressive top speed of 174mph. 
Will Stone says the car is not only an "incredibly appealing road car", (particularly as it has air-conditioning), but could also be "steered towards primarily being a race entrant without much difficulty".
For more information, head to Will Stone Historic Cars' website here.