WORDS: ELLIOTT HUGHES | PHOTOGRAPHY: the torque show
Podcasts and talk shows have been major disruptors in the entertainment industry in recent times. YouTube channels such as The Joe Rogan Experience have accumulated millions of views and are applauded for their conversational, relaxed and open format that would be impossible to facilitate in the strictly timetabled medium of traditional broadcasting.
The Torque Show is motor sport's answer to this current trend, emancipated from the rigidity of TV, and hosted and produced from a state-of-the-art vintage Airstream trailer masterminded by EMMY Award-winning NASCAR and IMSA producer Jason Jacobson. The show's frontmen are former professional racing drivers Justin Bell and Tommy 'TK' Kendall, who have each garnered a huge following while covering IMSA races and presenting various other car-related TV shows.
The ex-racers waste little time in enthusiastically explaining what sets them apart from the average pitlane pundits. "You need to elect people to be behind the curtain. Racing drivers are a different breed, and people are starved for that insight, starved for those stories," TK explains. The tremendous success of Netflix's recent Drive To Survive series is testament to that.  
TK and Justin believe their personal successes as racing drivers make them the perfect people to pry open that metaphorical curtain and reveal the high-octane, adrenaline-soaked, glamorous world of motor sport. TK is a Motor Sport Hall of Famer who won the IMSA GT Championship in 1986 and 1987, as well as the 1997 SCCA Trans-Am title. Justin won the 1997 FIA GT2 Championship and took a class victory at the Le Mans24 Hours in the same year – he is also the son of legendary five-time Le Mans winner Derek Bell.
"There's no question that the drivers trust us – we have strong relationships with them, even the ones that we don't know. They appreciate that we're not coming from left of field and that we've done it as well – you could do this exact show with the Airstream and all Jason's technology, but it would just be a different show. They trust you, and that's the fun part for us," TK says.
"I'm a faster talker than I was a racer," Justin quips. "Well, I did win a World Championship, but Tommy's right – and we embrace the roles we play on the show. Tommy's more the straight guy and I'm more the funny one. He rolls his eyes at me and wonders where I'm going with what I'm saying, then he'll throw out a zinger that makes me think 'okay, we're off the air now', so I think it's a good balance."
It soon becomes obvious that TK and Justin's insight into the personalities of the drivers and their first-hand experiences of living in their world is what makes The Torque Show such captivating viewing for millions of fans who often feel like outsiders to an enclave in which they're so passionately invested. One example is why Dale 'The Intimidator' Earnhardt Sr often refused to attend the Driver of the Year awards.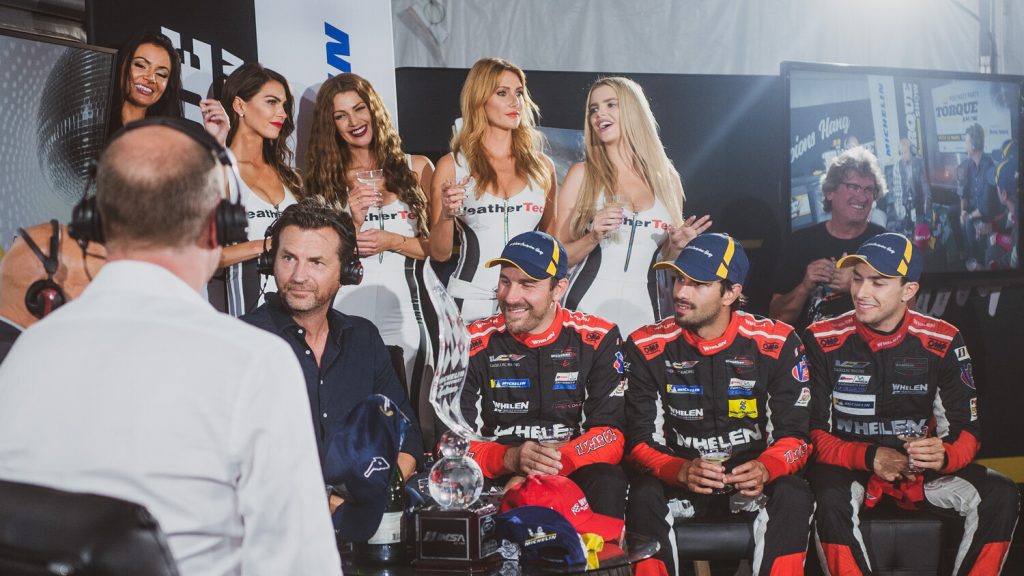 "He was shy when he was out of his element," TK says. "Believe it or not, he was sort of insecure, he had a complex about dropping out of school in ninth grade. Later in his life he got over that – he owned two seats in the New York Stock Exchange that he rented to brokerage houses. I think he realised that he might not look smart, but he was actually a pretty sharp cat."
The topic of conversation then turns to the experience of being in a social group of elite racing drivers. "When I raced Vauxhall Lotus in '89 my main opposition was Allan McNish and Mika Häkkinen. I finished third a lot," Justin laments. "But then, if you're in their tribe, then you're just in. When you're at the Goodwood Festival of Speed and you're getting drunk at the gala with whoever it happens to be, from Michael Waltrip to Jenson Button, it's a fun time."
"I did a handful of NASCAR races, so I've known Jimmie Johnson before his first stock car race, and I've spent some wild times with him. His golf tournament just used to be a crazy drunk-fest, basically," TK chuckles. "And that's one thing I like about Jimmie. I remember one year he broke his wrist, and most drivers makes up some excuse, but he just said 'no, I was surfing on top of a golf cart!' It's just an endless supply of good material."
TK's anecdotes then seem to get increasingly hilarious and surreal: "Another one was when I was at a race with Dorsey Schroeder, and he woke up on a houseboat at Lake Lanier in Georgia with a bunch of girls. He then had to navigate the boat to shore and call someone so he could get a ride and do warm-ups for the race that day! So, it's rich, racing is literally the coolest environment you can live in," TK continues. "There's a reason that all these Hollywood people, whether it's McQueen or Newman, seem to gravitate towards it. Being on a movie set is actually quite tedious, but the finished product makes it look like they do a lot of cool stuff."
As amusing and titillating as these stories might be, the psychological reasons behind why they're so prevalent among racing drivers is fascinating, and demonstrates how TK and Justin's experiences competing on track provide their viewers with a unique perspective while viewing The Torque Show.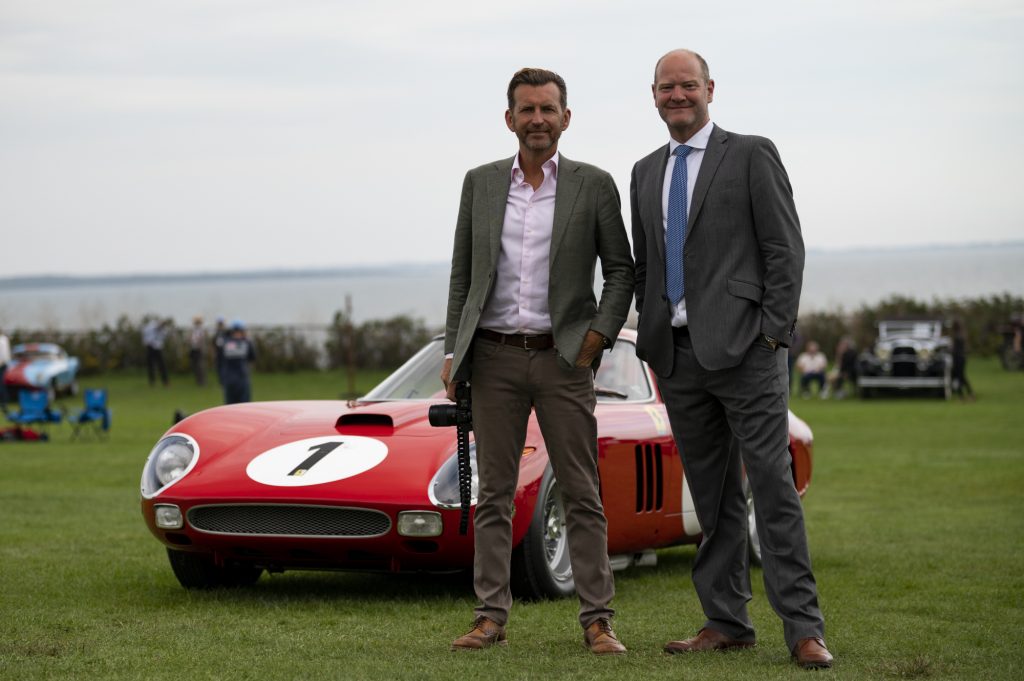 "I think it's probably a bit like the war," TK says. "The soldiers and pilots were never sure whether they were coming back, and so there's a need to let loose, I think. Most people thought that John Paul Jr was the most fearless driver there ever was, but I spent a good amount of time with him, and he talked about how terrified he was to go to Daytona. He would go pounding around that track into the chicane in IMSA, and he said that he only found night driving easier because he couldn't see what was going on around him as much. They're a different breed."
Although as broadcasters TK and Justin don't put themselves in mortal danger every time they step in front of a camera, the pair revealed that there are more parallels between their racing and media careers than it might initially appear.
"There's some adrenaline now, because in our current culture it's actually dangerous career-wise to speak. I used to have a mantra before where I'd say, 'I'll try to get fired a little bit today'. You have to be kind of careful with that nowadays, but people are starved for the raw, direct and honest approach at the moment," TK explains.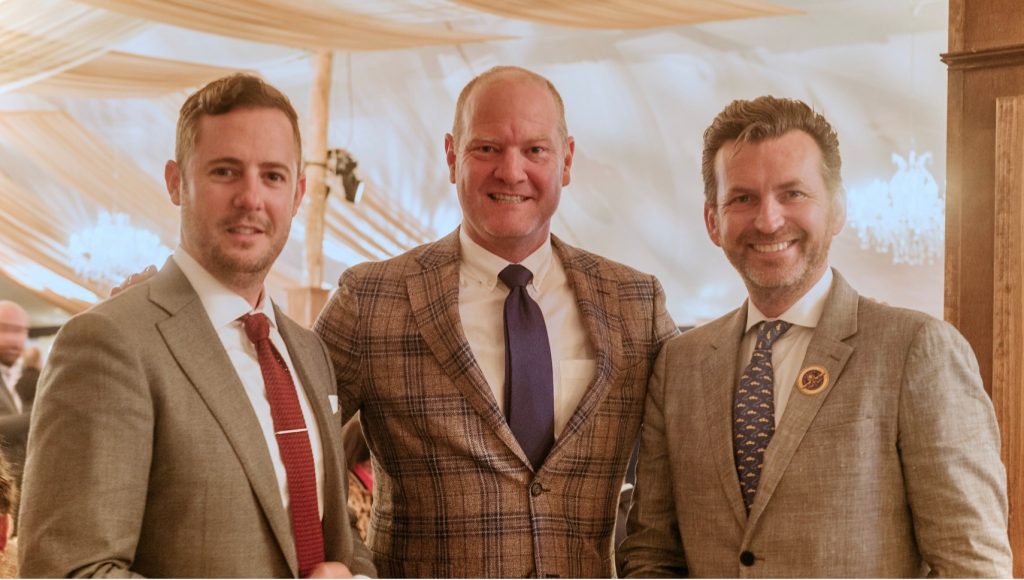 Justin then explained how competition is another aspect that broadcasting and motor racing share: "When you're a second-generation racing driver and your dad is one of the most successful people to ever hold a steering wheel, you're always going to be compared to that. I did okay. I didn't become a Jenson Button or a Jeff Gordon, but I did okay. But in the TV world, I feel I can go up against anyone. That's the competitor in us."
The admiration that Justin has for his father, and the huge influence his dad had on him growing up, are clear as he starts talking about the time he drove Derek's fearsome Porsche 956 at Goodwood.
"I was doing Formula Ford, and we were testing at Goodwood. Dad had one of his Rothmans 956s in which he was doing these charity laps for people. He then asked me if I'd like to drive it? I got into the 956 and he told me to watch out for the turbo lag because it's pretty brutal. I just thought 'alright old man', so I headed out and the thing just exploded behind me, and it took off. Then I put in the clutch and went for third gear and my head almost slammed against the dashboard and off it went again. It was an experience; that's when I realised my dad is a pretty manly guy."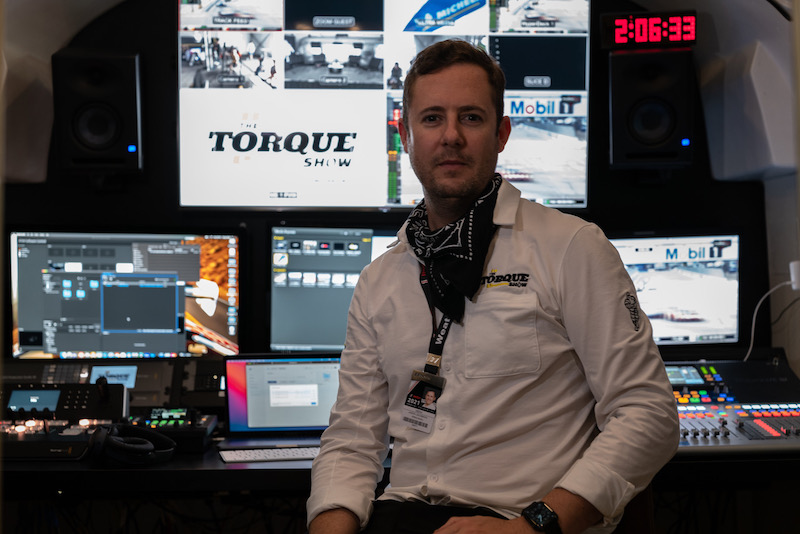 The gold mine of stories such as these and the personable, charismatic and authentic personalities of TK and Justin have undoubtedly been key ingredients in the success of The Torque Show since it debuted in 2019. The duo have rounded out a brilliantly successful third year of broadcasting from the Airstream, with an inaugural appearance at the Pebble Beach Concours d'Elegance and by covering the thrilling climax to this year's IMSA series at Road Atlanta for the Petit Le Mans. But what exciting plans do Justin and TK have in store for the future?
"IMSA is gearing up for the World Sports Car Series in 2023 with new global formats, so there's amazing excitement for that. Our vision is to increase our presence at the big sporting events and the big lifestyle events such as Amelia Island and Pebble Beach – we'll definitely be at Pebble next year, as well as Audrain in Newport. Maybe next year you'll see us going to an IndyCar race, NASCAR, MHRA and Formula 1 in America," Justin says.
With already over a million viewers and a dedicated fanbase, it looks all but certain that TK, Justin and their lustrous Airstream trailer will become an increasingly familiar site at the race tracks and concours events around the globe.
More information on The Torque Show can be found here , and you can catch up with TK and Justin on Instagram by following @torqueshowlive, or by following The Torque Show official Facebook page, where shows are live streamed.
If you liked this, then why not subscribe to Magneto magazine today?