Words: Jeremy Taylor | Photography: Formula 1
Stefano Domenicali is the affable new CEO of Formula One Group. The Italian was born near Bologna and has F1 coursing through his blood. As a teenager, he spent long weekends at the Imola circuit, watching his Ferrari racing heroes so worshipped by the Tifosi.
Earlier this year, the 56-year-old took over from US media mogul Chase Carey as F1 battled to keep the show on the road through a global pandemic. He was hired by new promoter Liberty Media to take the sport into a fresh era.
To keep F1 on track Domenicali will need management skills honed from 23 years at Ferrari. It will involve a major overhaul in 2022 that could see massive changes in the sport. Domenicali, who now lives in London, spent his last six years at Ferrari as team principal (narrowly missing out on the Drivers' Championship in 2010), before leaving in 2014 to join Volkswagen. The world's second-largest car maker was at that point in the throes of conducting a feasibility study into a potential F1 entry.
That prospect disappeared in 2017 when VW was engulfed in the 'dieselgate' scandal, and Domenicali moved on to head up Lamborghini. As with F1 now, the Italian supercar manufacturer was also at a turning point, about to launch Urus, its first-ever SUV. But when F1 came calling again late last year the move was a no-brainer, and his first season in charge couldn't have gone better.
The championship is evenly poised in a nip-and-tuck battle between Lewis Hamilton and Max Verstappen – the seven-time world champ versus the young pretender. We spoke on the eve of an eventful Russian Grand Prix in Sochi.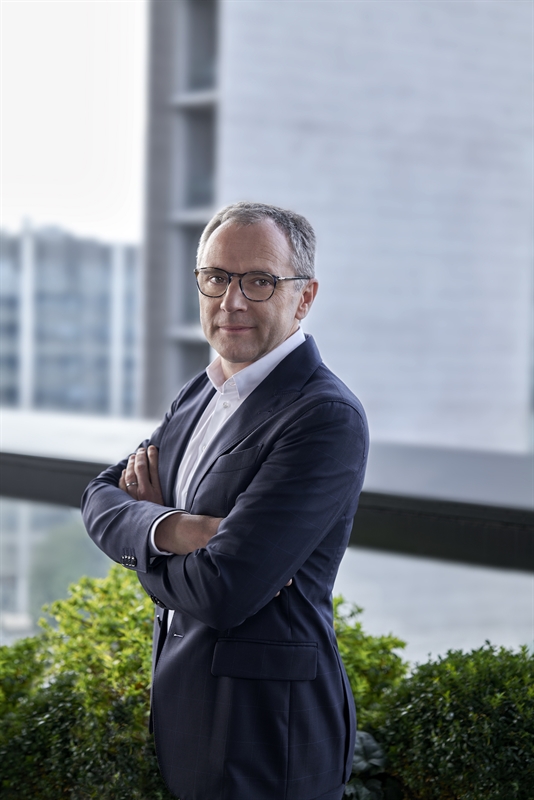 What will I find on your coffee table at home in London?
There are lots of F1 books, as you might expect! I was born breathing the smell of racing. Being able to look back at that era of the 1970s and 1980s has been valuable in assessing what needs to be done in Formula 1 now. Looking at those old races gives me a glimpse of what I might be able to help the sport achieve in the future.
Who were your racing heroes?
I am Italian, but my hero back then was a Canadian, Gilles Villeneuve. He was an incredible driver and a true Ferrari great who died when he was only 32. I also had a passion for motorcyles, and remember Jarno Saarinen, the flying Finn, who died at Monza in 1973 during the Nations Grand Prix. That was a terrible race because our Italian hero, Renzo Pasolini, was killed in the same incident. There were many great riders back then, including the legendary Giacomo Agostini.
Every Italian boy wants to be a racing driver; didn't you?
No! The truth is I have always been fascinated by the other side of the track. I knew about the cars, but I also knew I had to give up because I respected the drivers who were much faster than me.
When did you watch your first grand prix?
It was the Italian Grand Prix at Imola when I was 15. I was there with my friends watching at the Tosa corner – it was the first Formula 1 world championship race to be held at the circuit because Monza was being refurbished, and we were very excited. Two years later I watched Villeneuve race there in a famous battle with his Ferrari team-mate, Didier Peroni.
You started your career with Ferrari in the finance department. How did that happen?
I sent a lot of CVs to companies, including Ferrari. I grew up in a racing environment because of where I was born, but I never dreamt it possible for me to work with such a famous Italian team. I thought I would be working in the world of finance, but that isn't how it worked out. I feel very lucky because spending 23 years at Ferrari, then five years at Lamborghini, is what every Italian boy can only dream of.
Ferrari is in your DNA; do you hope to see it back on the podium soon?
I think all of the F1 world hopes that it won't be long before Ferrari is back, and I'm with them. It won't be easy because the levels of performance by Mercedes and Red Bull is unbelievable – what Mercedes and Lewis Hamilton have done over the past seven years is amazing. But team heritage doesn't count for much anymore. Ferrari has improved this year, and that can only be good for F1.
Next year F1 teams face a cost cap and reduced aerodynamics to promote closer racing and more overtaking. How important are these changes?
There's no doubt the delayed changes that come in next year will be very important, from a sporting prospective and commercially. The aim has always been to try to ensure we have even more spectacular races – that the drivers are closer on the track. 2022 is a moment to reset. The bigger teams will have to change their mindset to a position where they cannot spend as much as they used to.
What's harder – running a Formula 1 team, or Formula 1?
Both are hard, for sure. The magnitude of this business is challenging and the responsibility is big. I don't want to say this job is difficult, but it is complex. There are a lot of variables to be taken into consideration, especially making decisions from both a tactical and strategic position. There is much to manage, including the interests of the fans, teams and shareholders. The opportunity we have next year to link everything together is a big chance to grow the sport.
Have you had time to enjoy the racing this year?
I've been thrilled to watch the battle between Mercedes and Red Bull. It has been an incredible season in terms of tension because both teams are in a position where they cannot afford to make a single mistake. The intensity we have is magnificent and I really hope we can carry it forward to the very last race of the season, in Abu Dhabi, on December 12.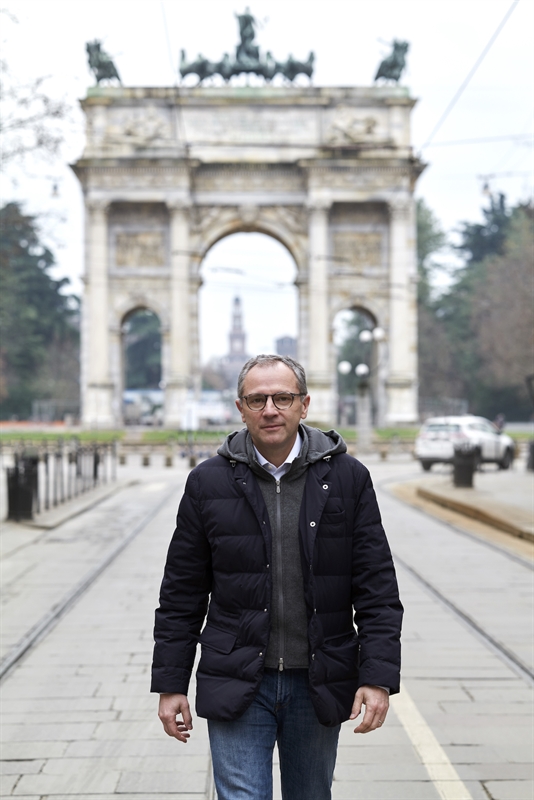 If you liked this, then why not subscribe to Magneto magazine today?