In this issue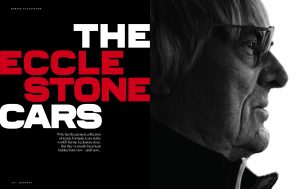 Inside Bernie Ecclestone's Car Collection
An unprecedented look inside arguably the greatest collection of race cars in the world, with commentary by Bernie. The 24 cars chosen include the Vanwall VW10, which was the first British car to win the F1 word championship and James Hunt's championship-winning McLaren-Ford M23.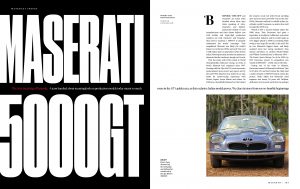 Maserati 5000GT
Winston Goodfellow on the misunderstood 'Aga Khan' model, its history, its position in the market and the pros and cons of ownership.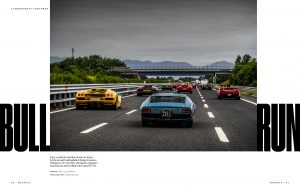 Lamborghini & Design Concorso d'Eleganza
On the road with 40 new and classic Lamborghinis to the Lamborghini concours event, in Trieste.
Jaguar XJR15
Two of the best examples of the iconic XJR15 on track in the USA, with input from designer Peter Stevens..
Long Distance Bentley
The Peking to Paris winning 1925 Bentley Super Sports, photographed in all its dusty, muddy glory..
Doug Nye on Edwardian Racing
A selection of the remarkable pictures of motorsport in the early 1900's by Maurice-Louis Branger, documented by Doug Nye.
The Mike Hawthorn Collection
Inside Nigel Webb's private museum of Mike Hawthorn cars and memorabilia, 50 years since Hawthorn died.
The 50 Greatest Movie Cars
The weird and wonderful machines that have graced the big screen over the years.
Plus much more!