WORDS: DAVID LILLYWHITE | PHOTOGRAPHY: WILL BROADHEAD, IAN SKELTON
When Historic rally organiser HERO-ERA wanted to create the ultimate long-distance rally car, it chose a less-than-obvious starting point but went to the best in the business to carry out the build.
"The crazy idea was to see if we could create a Ford Mustang that was suitable for the things we do, which are adventures around the world," said Tomas de Vargas Machuca, chairman of HERO-ERA, at the car's unveiling at Bicester Heritage's Flywheel event. "If you're sitting in a vehicle for 38 days from Peking to Paris, or driving from Lima to Cape Horn or across Africa or Arabia, you want a pretty sturdy machine that is comfortable inside."
The idea was that the first car, HERO-ERA 1, would be made available to hire on the event organiser's Arrive Drive fleet, with the possibility of further examples to be built for willing customers.
But where to go to build such a car? To Tomas, it had to be "the top of the world" in terms of rally expertise – Prodrive. This is the Banbury, UK-based company behind Subaru's three World Rally Championship wins during the 1990s and early 2000s, although it had been involved in WRC since 1984 and achieved its first championship win with a BMW in 1987. The company was also involved at the time with BMW in BTCC, and Sports Cars with the Ferrari 550 Maranello (winning the GT class at Le Mans). More recently it's prepared Aston Martin's Le Mans entries and Renault's World Rallycross Championship cars, built its own Dakar contender and runs Lewis Hamilton's X44 Extreme E team.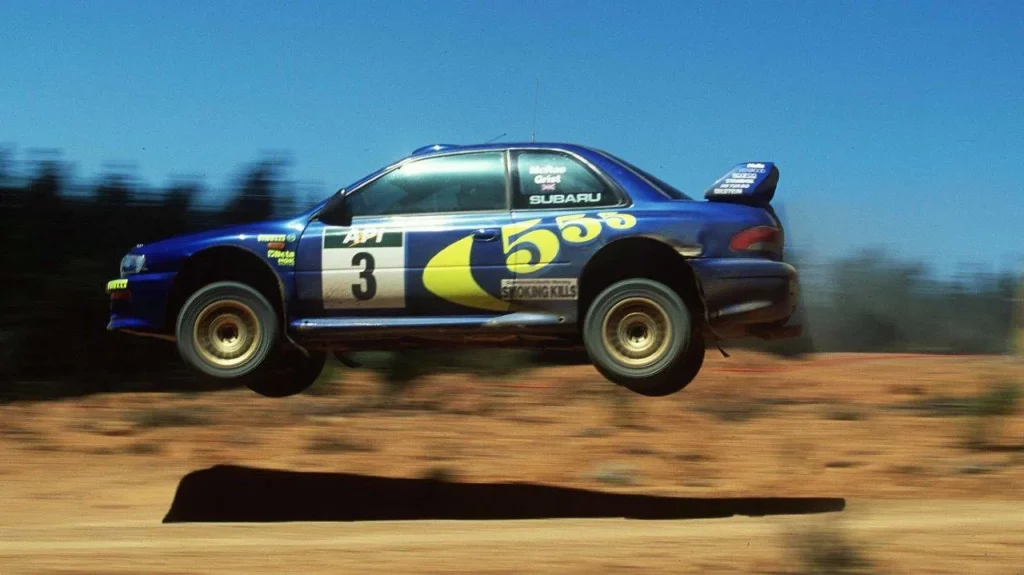 Prodrive chairman David Richards, himself a former WRC co-driver, was surprised by the request from HERO-ERA. "It's certainly a departure from the engineering we normally do, or the cars we build for Aston Martin," he said, "but the enthusiasm it's creating within the organisation is amazing – everyone has wanted to get involved. We hope we can give the Porsche 911s, which have been the mainstays of these type of events, a run for their money."
And that's the big question. Why a Mustang to challenge the all-conquering 911s on long-distance rallies? They have a fine history in racing – former Mustang, Formula 1 and Le Mans racer Jackie Oliver was on hand to lend his expertise – but almost none in rallying. Yet the Fords are strong and simple in terms of engineering, with a better power-to-weight ratio than an early 911, and they're also relatively roomy and comfortable, which is a major factor in reducing fatigue during long-distance events.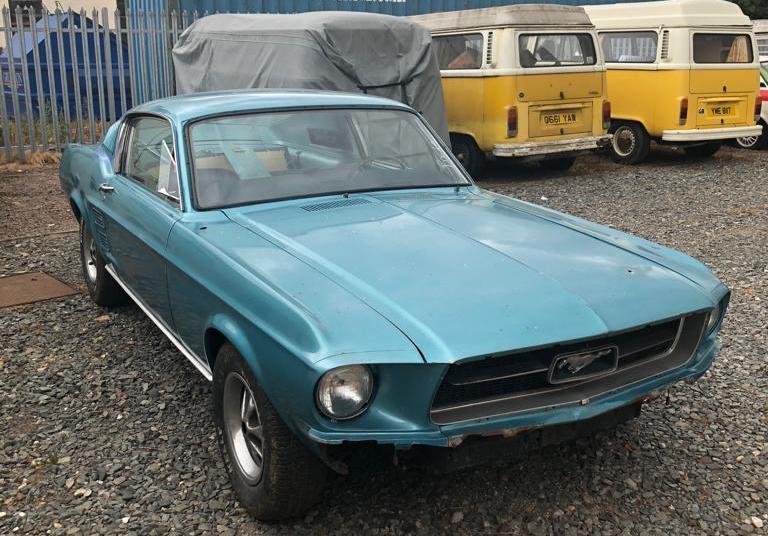 HERO-ERA sourced a restoration-case 1967 Mustang Fastback, which it revealed to the Prodrive team early in 2022 in a barn close to Bicester Heritage. Such was the state of the car that "I almost changed my mind", recalled David Richards. But it was taken back to Prodrive HQ, where the Prodrive Legends team set about restoring and strengthening the bodywork – the first time the department had worked on a non-Prodrive car. Usually it's busy with Subarus, Astons and Ferraris, and it had never dealt with an American model.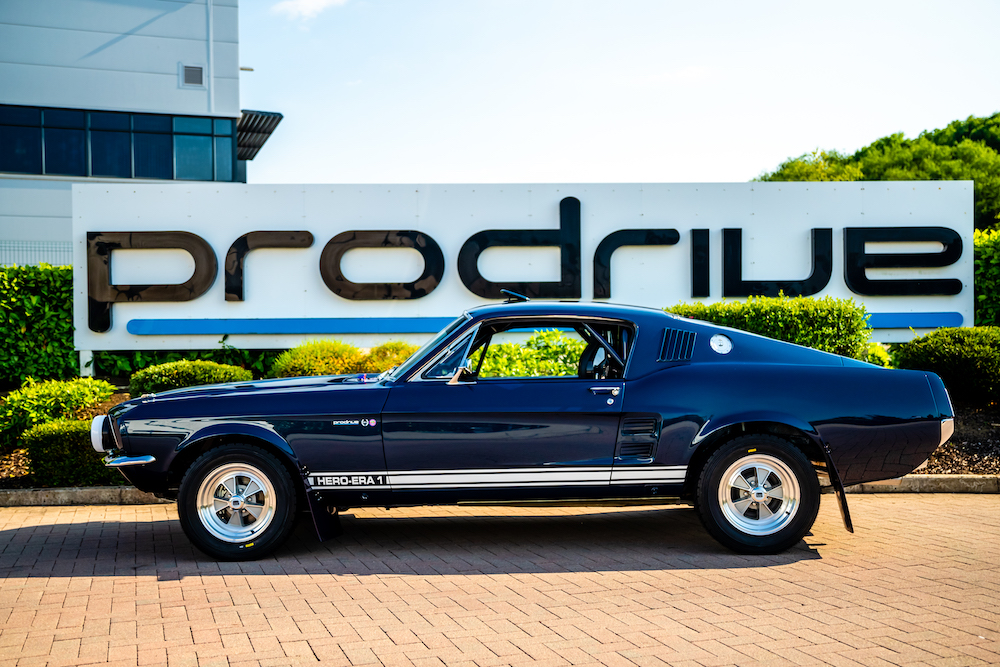 The rusting Mustang was rejigged, bead blasted and strengthened with full analysis of the anticipated stresses, and the suspension and struts were beefed up to absorb the worst pummelling expected over desert, mountain and forest tracks. The Prodrive team examined new 'crate' motors for the project, but decided that none was up to the demanding job. Instead, it built its own 5.4-litre 400bhp Dart Ford 302 V8 to run for long periods at high revs, in extreme conditions.
"It could be 2500m [above sea level] in Machu Picchu or 300m [below sea level] in the Dead Sea. It could be -20ºC or it could be +40ºC," Prodrive senior engineer Richard Thompson explained. For this reason, and the need to be able to run on poor-quality fuel with octane ratings as low as 90, the engine was left in a relatively tame state of tune – although it could easily be made to produce more than 600bhp.
HERO-ERA rules allowed the fitment of electronic ignition and a tough Tremec TKX five-speed gearbox, along with a much stronger rear axle with a 9in limited-slip differential. Prodrive's Dakar Rally expertise was tapped into to produce full underbody protection, with a special skin that also safeguards the 70-gallon 400-mile combined long-range fuel tanks, which can be switched from one tank to another in case of contaminated fuel.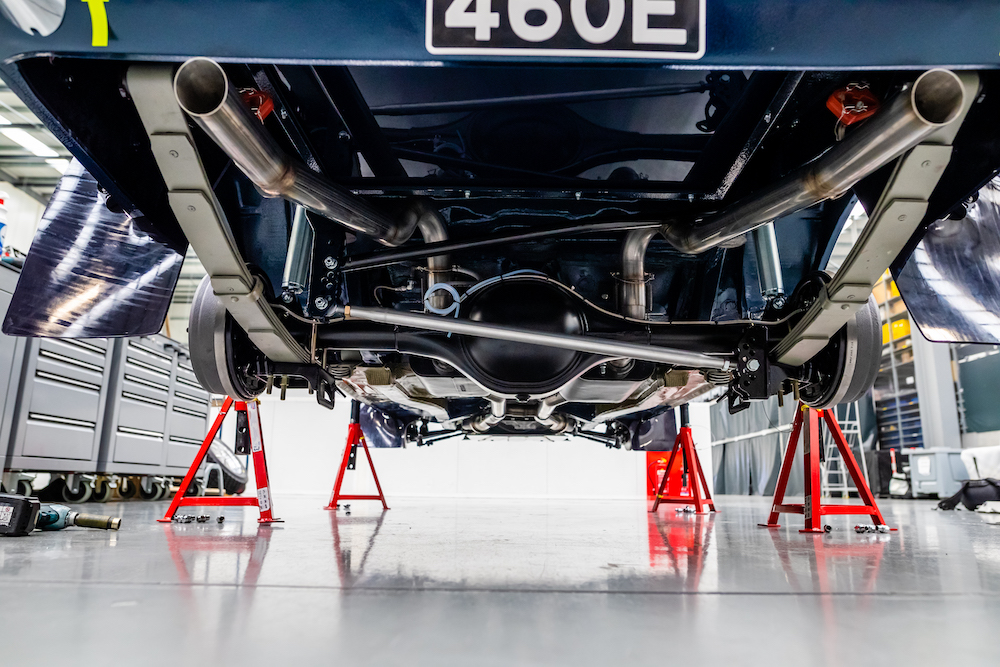 "It's been quite a journey," said Richard Thompson. "The body shop was 600 hours, 250 hours paintwork, 45 hours just calibrating the engine and something like 1540 hours to build it – it's a prototype for us, so everything was a one-off."
"I am blown away by the car. I am so happy with the result – although it nearly didn't happen!" added Tomas de Vargas Machuca. "I originally asked David Richards to see whether Prodrive could do anything with our old Mustang; at first he wasn't sure, because it was a bit of a departure, but then thankfully he came back with a positive reply. That was 15 months ago – since then, Prodrive's enthusiasm, experience and skill have transformed a 'basket case' into an historic motoring masterpiece, ready to take on the best in the desert and be the flagship vehicle on our Arrive Drive fleet. If it is as successful as we expect, we may produce more."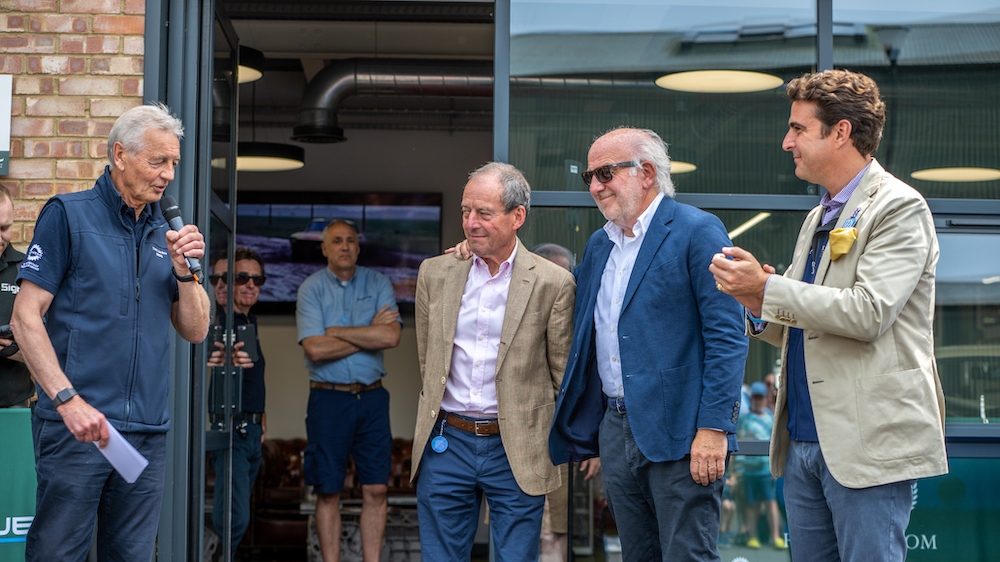 Le Mans winner, CanAm Champion, ex-FI driver and Arrows team owner Jackie Oliver, who attended the launch, commented: "I am a big Mustang fan. I used to race them in period, winning races in the British Saloon Car Championship and latterly in Historic events. This car has been beautifully engineered and will be as quick on the Tarmac tests as it should be on the gravel due to the Prodrive magic.
"I don't have any rally experience as such, but I do remember a Shelby Mustang finishing in the top ten of the Tulip Rally against the odds in 1966, crewed by John Kennerley and Digby Martland. That was quite a feat for a big American muscle car at the time, but I'm sure the HERO-ERA 1 will be at the top again 58 years later."
The Mustang was demonstrated at the Flywheel event immediately after its unveiling, on the Bicester Heritage track. A day later it joined the Club Des Autos Tour for a gentle familiarisation run to France. Further testing will lead to its first big event, the Badawi Trial in the Middle East. The 7500km, 16-day trek (October 10-26, 2023) starts in Jordan and traverses Saudi Arabia, Oman and the UAE. For more on HERO-ERA click here.